Central Coast Wineries Guide: A Must-Read for Wine Lovers
Nestled along the ruggedly beautiful California coast, Central Coast wineries boast some of the most diverse and tantalizing wines. From rich and bold Pinot Noirs to light and fresh Sauvignon Blancs, there is a taste for everyone in this stunning wine region. Rows of lush vineyards run through valleys of towering redwood trees, providing the perfect backdrop for a romantic getaway. Central Coast wineries have something for everyone, whether you're looking to explore endless varieties of local wines or simply enjoy breathtaking views of nature.
Exploring Central Coast Wineries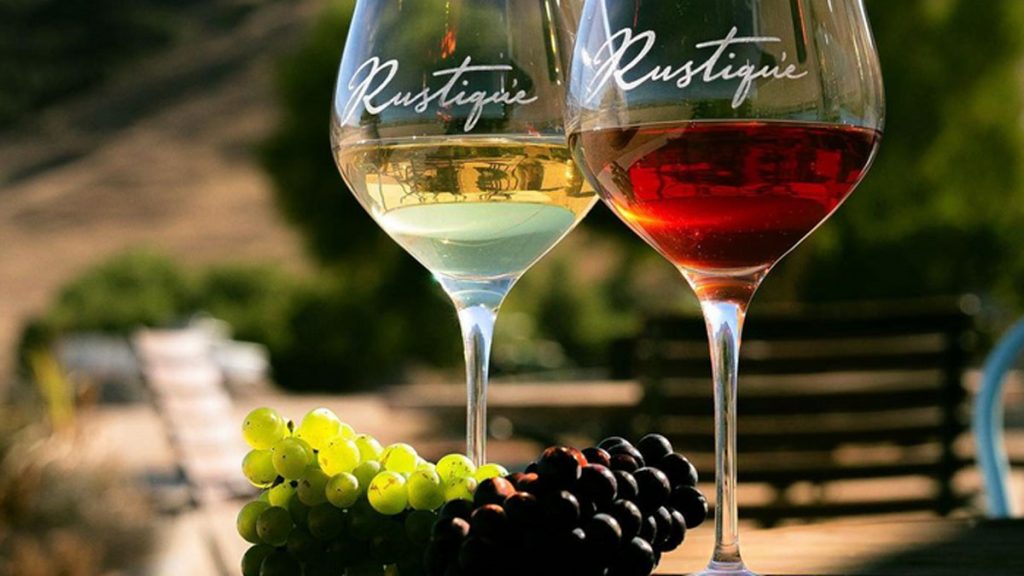 Whether you're a wine connoisseur or simply looking for a romantic getaway, Central Coast wineries offer experiences that will satisfy your palate and soul. Exploring Central Coast wineries is a unique experience, thanks to its diverse microclimates and soil types. Cabernet Sauvignon grapes thrive in the hot climate of Paso Robles while cool ocean breezes and foggy mornings are perfect for producing Chardonnay along the Monterey coast. What's more, these factors have also helped to create some of the most unique terroirs in California. These small details have made Central Coast wines some of the most sought-after and highly rated wines in the country.
Monterey Wine Region
When it comes to wine, the Monterey Wine Region is one of the Central Coast's most renowned areas. Boasting some of the oldest vineyards in California, winemakers here have been crafting delicious wines since the mid-1800s. Notable wineries and vineyards in this region include Chalone Vineyard and Talbott Vineyards. Both have been producing award-winning wines for decades. Unique characteristics of Monterey wines include a distinct minerality and complexity, thanks to the area's cool climate and foggy conditions.
No visit to Central Coast wineries would be complete without soaking in some of the numerous elegant tasting experiences available in Monterey. Consider a well-informed public tour, such as Carmel Valley Wine Tours or Monterey Valley Wine Tours offers, for pleasure and education. For a more intimate experience, several wineries offer private tours and tastings as well.
Salinas Wine Region
The Salinas Valley is another must-visit Central Coast destination for wine lovers. Rich soils and warm days make this region ideal for producing full-bodied, delicious wines. Popular wineries located in the Salinas valley include Pessagno Winery, Rustique Winery, Paraiso Vineyards, and Manzoni Estate Wines. These vineyards are known for their bold and intense wines, a true testament to the region's terroir and a beautiful embodiment of excellent California wine craftsmanship.
Tasting experiences and tours in Salinas include trips with local organizations such as Salinas Valley Wine Tours. Their tours are led by knowledgeable guides that will educate you on the history of the area and its winemaking tradition while leading you through lush vineyards and award-winning tasting rooms.
Salinas Spotlight: Rustique Wines
A local favorite in the Salinas region is Rustique Wines. Rustique is a family owned and operated winery established in 2006 and made with grapes from the Sillaci Vineyards. Their main offerings are exquisite Pinot Noirs and Chardonnays, with new wine releases available first to wine club members. A family passion and labor of love, Rustique has long been a private experience and not accessible to the public. In 2021 Rustique opened their doors to the public, allowing the world to taste their spectacular wines. Rustique is a family experience. Chad is not only the winemaker and currently running Rustique, he is also the son of Rusti whom the winery is named after. When you come to Rustique wines you feel like you are part of the family as well.
Whether you're looking to sample wines of the California Central Coast or you're a long-time lover of wine from this region, we recommend signing up for the wine club from Rustique Wines. Rustique releases their not-to-be-missed small batch estate chardonnays and pinot noirs in the spring and fall. In addition to special discounts and other privileges, wine club members have first access to new releases and are part of a special allocation of small production wines. The Rustique Wines tasting room is located in picturesque Salinas, California, in the foothills of the Santa Lucia Mountain Range.
How to sign up: Visit the Rustique Wine website and follow the link to the online wine club registration sign-up form. Membership is free and can be cancelled at any time.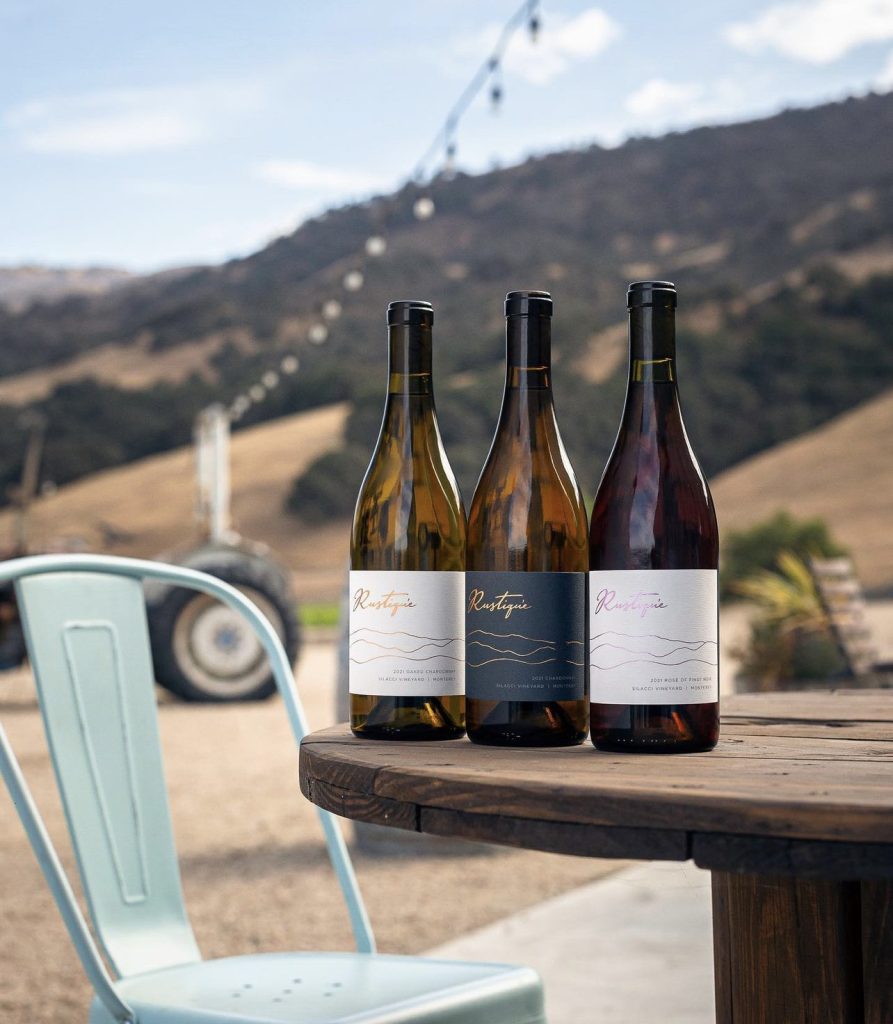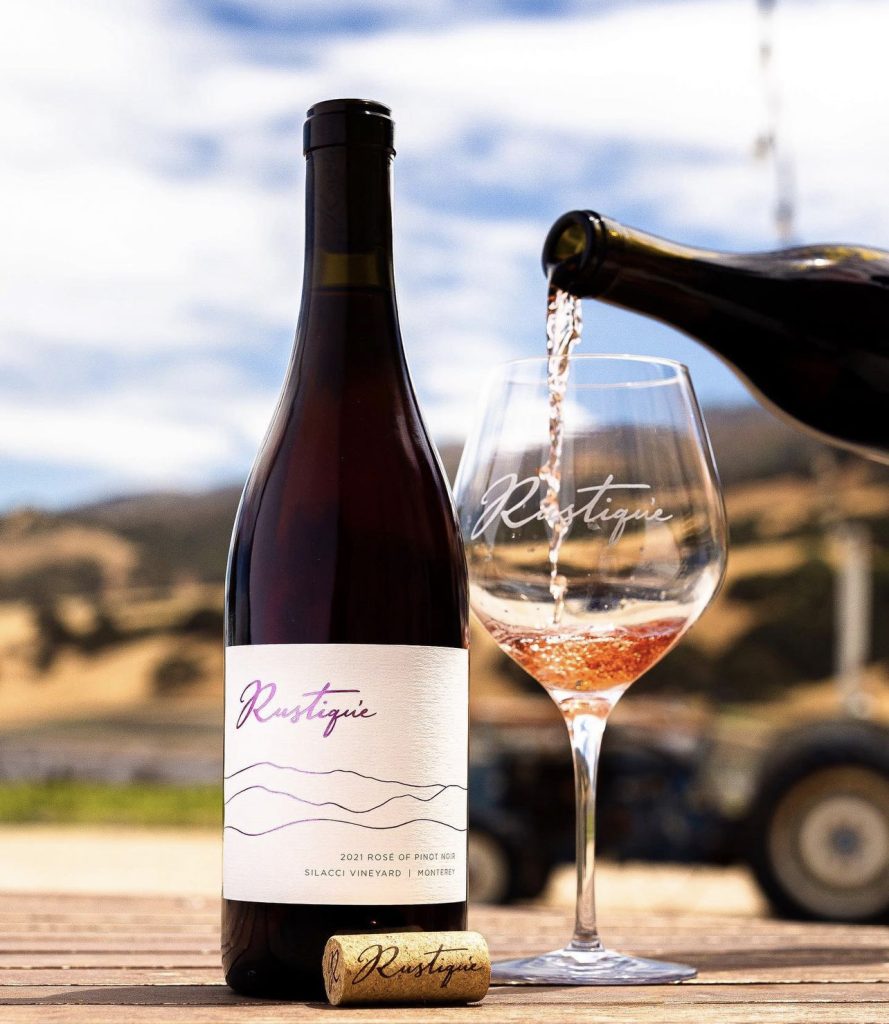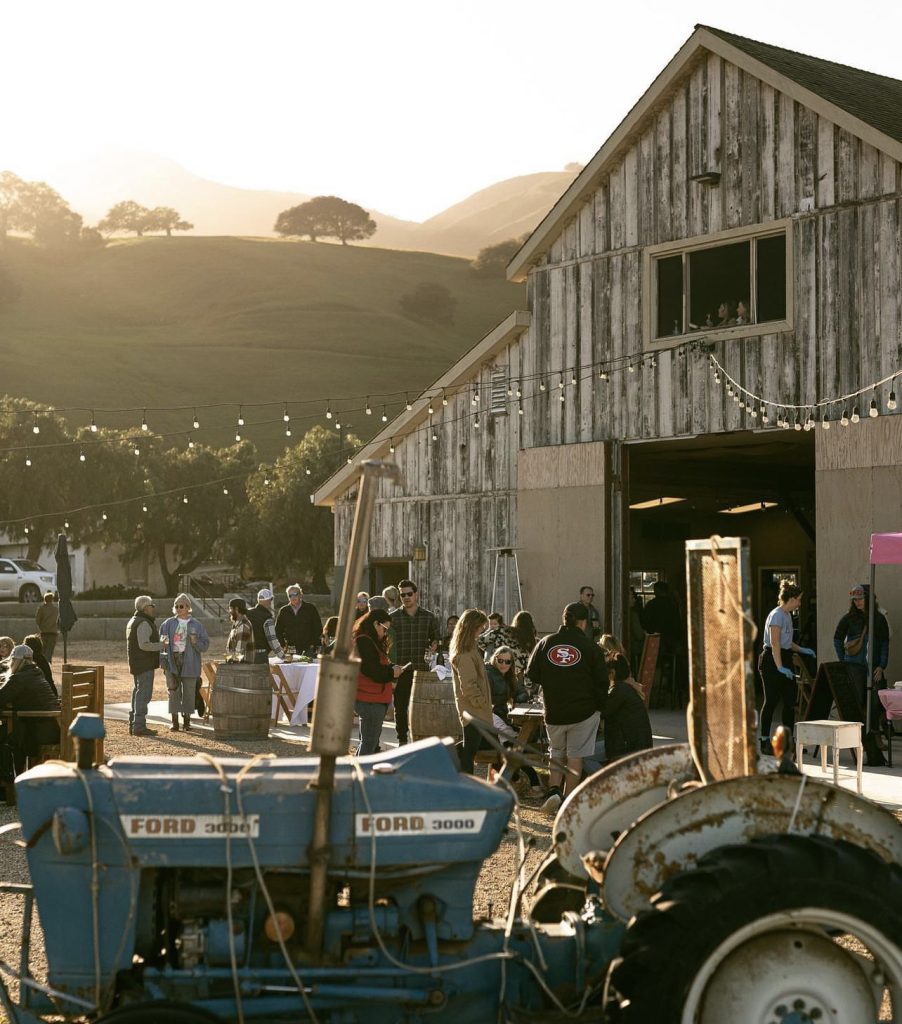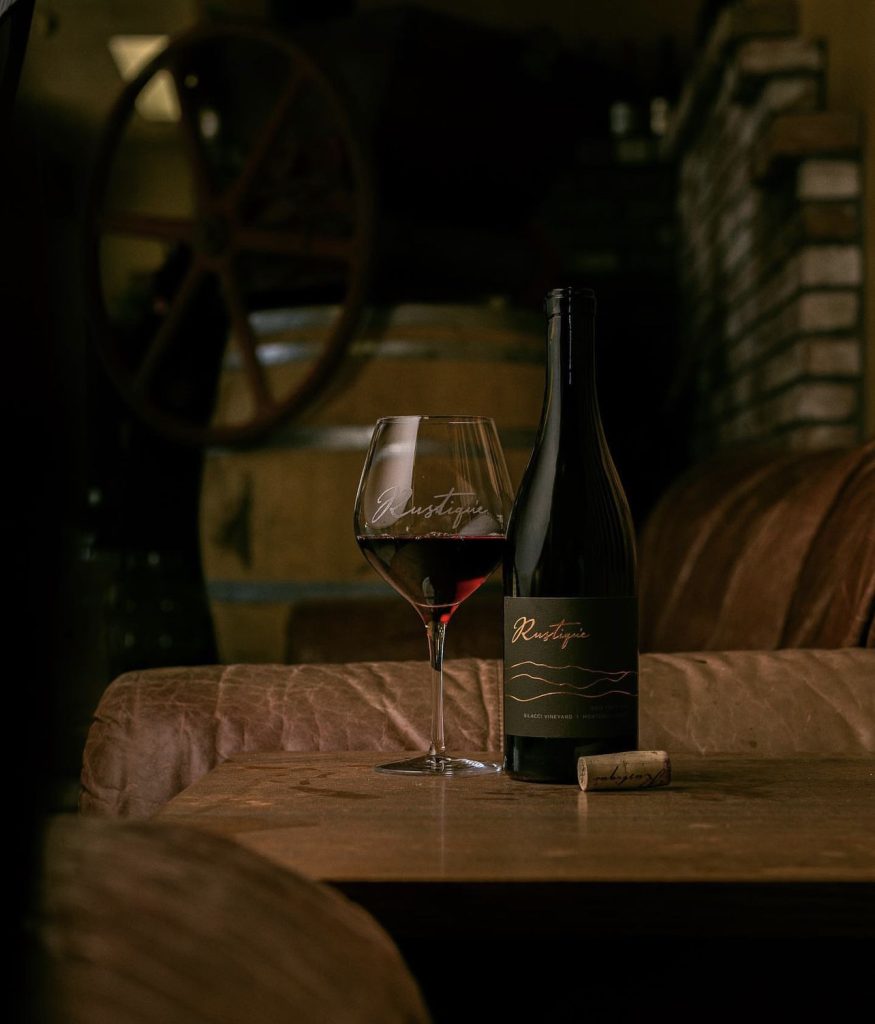 Paso Robles Wine Region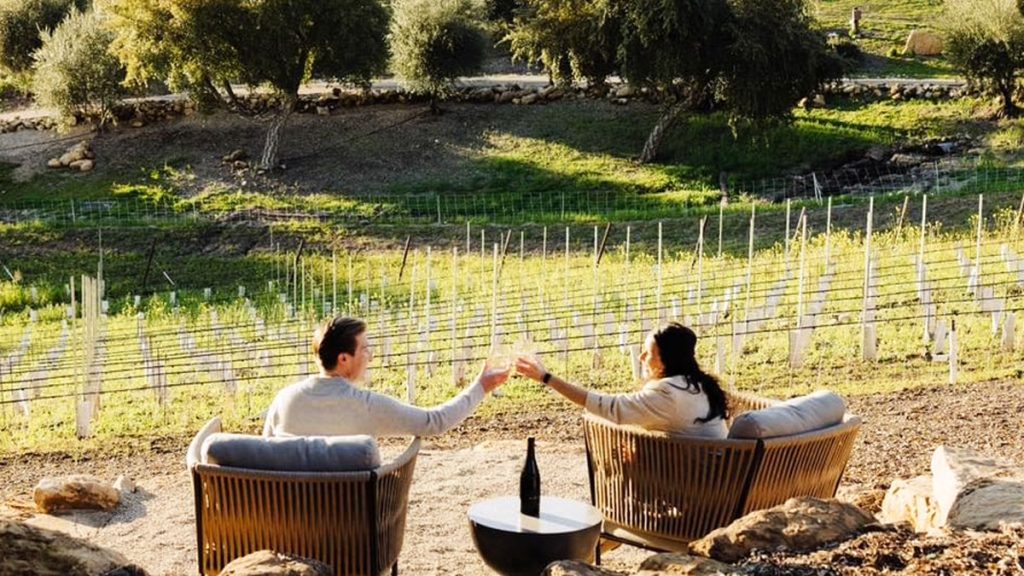 The Paso Robles Wine Region is famous for producing some of the most delicious Rhône-style wines in California. Popular wineries and vineyards here include Linne Calodo, Jada Vineyards, and Halter Ranch. All of which offer some of the best examples of Syrah, Grenache, Mourvedre and other Rhone-style wines. Characteristics of Paso Robles wines include bold tannins and intense fruit flavors that make them sought after assets in the wine world.
Like Salinas Valley, Paso Robles also offers a unique array of tasting experiences for visitors to experience first hand the area's incredible wines. Consider taking a tour with PasoRoblesWineTours or Crush Wine Tours, both of which specialize in helping visitors explore some of the area's most delicious offerings. Whether you're looking to taste rare varieties of local wines or take part in exclusive winemaker dinners, these tours offer something for everyone.
San Luis Obispo Wine Region
The San Luis Obispo Wine Region is a must-visit destination for wine lovers. This region's cool and foggy climate makes it perfect for producing some of California's most sought after Chardonnays and Pinot Noirs. Popular wineries and vineyards include Laetitia Winery, Claiborne & Churchill, and Talley Vineyards. Notable characteristics of San Luis Obispo wines include a natural acidity that gives them a crispness and delicacy.
Visitors to the region will also find plenty of tasting experiences to choose from. Iconic wineries like Edna Valley are renowned for their top-notch tastings, while other options like the Oyster Ridge Winery offer more intimate experiences. No matter where you go, be sure to savor each sip of delicious Central Coast wines. With its lush vineyards and vibrant tasting rooms, this region offers a truly unique experience that will linger in your memory for years to come.
Grape Varietals and Wine Styles
The Central Coast is home to a variety of unique grape varietals and wine styles. Chardonnay, Sauvignon Blanc, Pinot Noir, Syrah, Grenache, Mourvedre, Tempranillo and Viognier are just some of the delicious varietals that can be found here. Visitors can find everything from bright and crisp whites, to lush and bold reds that are perfect for any occasion.
Red Wine Varietals
The Central Coast is renowned for its red wine varietals and renowned producers. Cabernet Sauvignon, Syrah, Pinot Noir, Sangiovese and Zinfandel are all popular choices here. These wines boast intense flavor profiles that range from dark fruit aromas to peppery spices. Notable producers in the area include Duckhorn Vineyards, Laetitia Winery, Rustique Winery, and Manzoni Estate Wines. Each of these vineyards showcase a unique aspect of the region's terroir, creating wines that are truly exceptional. No matter what your preference is, you can find a delicious red wine varietal to please your palate.
White Wine Varietals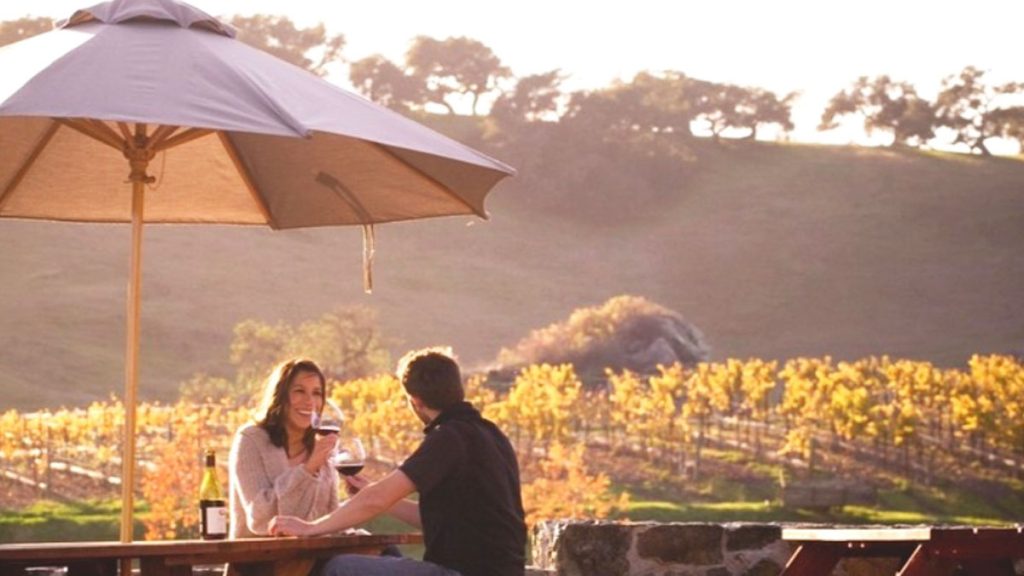 The Central Coast white wine varietals are something truly special, ranging from Chardonnay, Sauvignon Blanc and Viognier to Riesling, Gewurztraminer and Chenin Blanc. Characteristic flavor profiles of these wines include citrusy notes coupled with bright minerality that make them perfect for pairing with food. Notable producers of white varietals in the region include Tablas Creek Vineyard, Garys' Vineyard and Talley Vineyards. Each of these vineyards showcases unique terroir that lends a distinctive expression to each bottle of wine. Whether you're looking for a crisp and refreshing white or an opulent and lush one, you can find it on the Central Coast.
Emerging Varietals and Blends
In addition to the traditional varietals grown in the Central Coast, this region is blossoming into producing some lesser known and emerging varieties. Rhône-style and Spanish varietals such as Grenache, Mourvedre and Tempranillo are becoming increasingly popular here. These grapes have a tendency to create complex wines that boast lush flavors and bold aromas. Producers like Kenneth Volk Vineyards are producing some of the most sought after blends in the area, with wines that are truly unforgettable. So if you're looking for something different and cutting edge, be sure to sample these unique wines of the Central Coast.
Sustainable Practices and Wine Tourism
The Central Coast is also home to a growing number of sustainable wineries and vineyards that focus on organic, biodynamic and regenerative farming practices. These producers are paving the way for environmentally conscious viticulture and winemaking. With its breathtaking views and inviting tasting rooms, this region is an ideal destination for wine lovers who want to explore the world of sustainable wine production.
Tips for Visiting Central Coast Wineries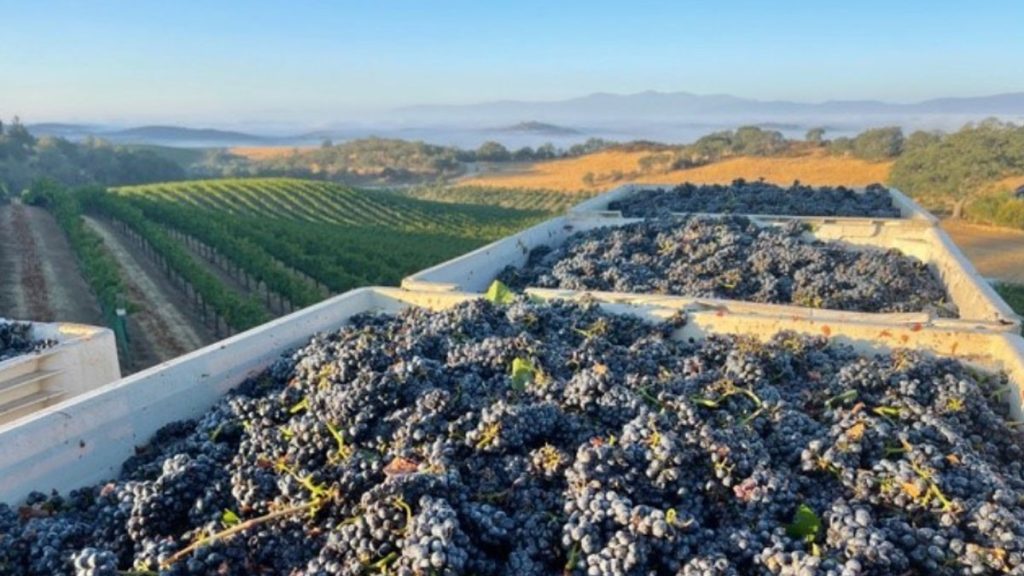 Visiting Central Coast wineries can be an unforgettable experience. Leave your stress behind. Arrive ready to relax and enjoy the scenic surroundings, the bucolic quiet, and the delicious drinks. To make the most of this enjoyable outing, do a little planning ahead. Here are some tips for making the most of your visit.
Best Time to Visit Central Coast Wineries
There is no bad time of year to enjoy the variety of Central Coast Wineries. To really experience it at its peak, however, the best time to visit Central Coast wineries is during the fall and early winter months, from late September through December. This is when many of the vineyards are in full bloom, so you can take in all their beauty. Additionally, this period provides you with moderate weather conditions, allowing for comfortable outdoor tasting experiences. Midweek visits offer the best combination of less crowded winery visits and excellent wine quality. Try to arrive early in the morning or late in the afternoon, when the sun is not as intense. That way you can taste wines at their peak flavor profiles without having to worry about getting too hot.
Wine Tasting Etiquette & Tips
Wine tasting etiquette is essential for getting the most out of your experience. Most importantly, be sure to respect the winery's environment and their staff. Do not bring outside food and drinks, as it can ruin other guests' experiences. Additionally, when you are tasting wines, remember to pour excess wine into a bucket instead of drinking too much. Make sure to eat throughout the day and in between tasting, so you don't ruin the day with too much alcohol on an empty stomach. This will allow you to remain focused and pay attention to the nuances and flavors of each wine. Be sure to ask questions and interact with the staff, as they can provide valuable information about the wines and how to pair them with food. Be safe and strongly consider the benefits of hiring a driver or joining a tour.
The Central Coast of California is one of the most exciting and diverse winemaking regions in the world. From traditional varietals to unique blends, this region has something for everyone. The Central Coast is an incredible destination for wine lovers who are looking for a one-of-a-kind experience. With its beautiful landscapes, sustainable practices and inviting tasting rooms, a visit to the Central Coast is an unforgettable experience that will leave you wanting to come back for more. Whether you're looking to explore one of the oldest wine regions in California or seeking a romantic escape, Central Coast wineries are sure to satisfy your tastes with its lush and delicious wines. Plan your visit today for an unforgettable experience! ​