Top Printing Services in San Diego To Choose From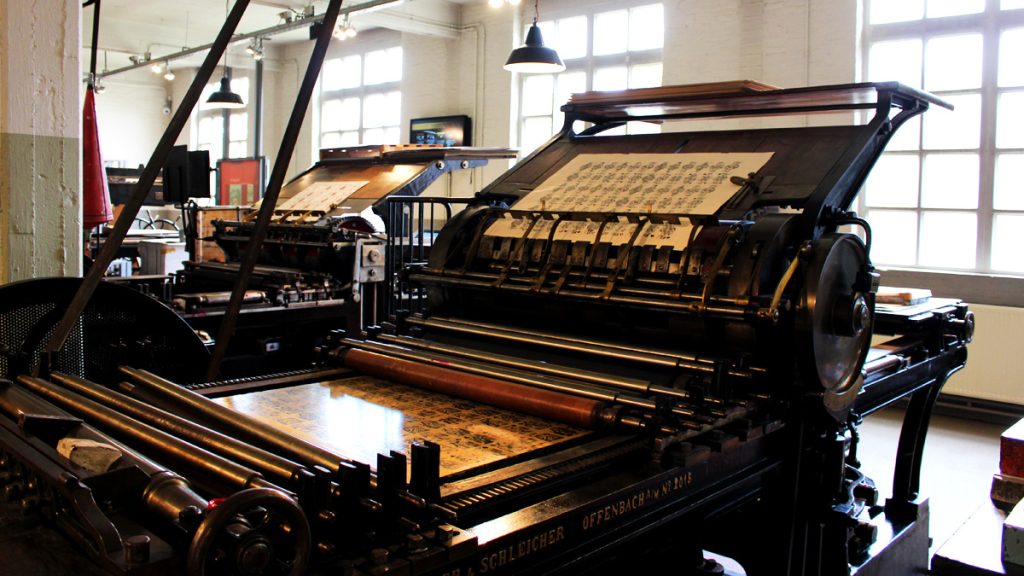 The world of printing has come a long way since inventor Johannes Gutenberg perfected the first commercial printing machine in 1450. But thanks to those early beginnings, a myriad of revolutionary feats have been sparked in the printing industry – including the birth of the San Diego Union-Tribune in 1868, which is still in print to this day.
While technology has caused a disruption in the printing industry in some ways, there will always be a need for printing services in San Diego. Then again, advancements in technology have revolutionized the printing industry. For instance, today, you can get high-quality photo prints, digital printing, or even 3D printing services in San Diego.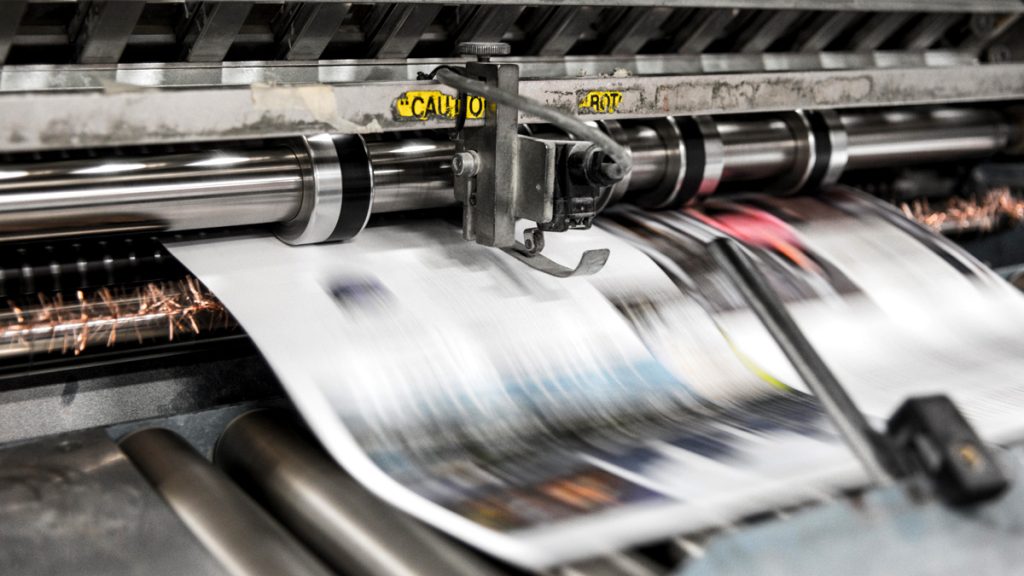 Find the Best Printing Services in San Diego
Whether you are a business owner in need of marketing brochures or a family historian who needs to copy genealogy documents to share with the clan – printing in San Diego is a service we all need from time to time.
With this in mind, we've curated some of the top printing companies in San Diego so that you can find the right services for your requirements. Check out these best printing services in San Diego so you can get the stellar results you need for any work, home, or recreational project you have on deck.
3D Printing Services
If you're not already familiar, 3D printing is a manufacturing process in which a high-tech printer renders an object in three dimensions. Depending upon the object you need, different types of materials are loaded into a 3D printer which then produces the object layer by layer. This type of printing in San Diego can be helpful in an array of projects, particularly if you need a precise way to manufacture specialized items.
Incept 3D
Based in California since 2012, this San Diego 3D printing company uses multiple printing technologies and a wide range of materials to get your project done. Because they own their own printing facility, you do not have to worry about a middleman – you deal directly with Incept 3D from start to finish. With over 100 printers at their disposal, they offer super-fast turnaround times and little to no upfront costs. On the downside, because this is a mega-sized 3D company in San Diego, its wheelhouse is in large production runs. That means if you're looking for small batch 3D production runs or a one-off (such as a prototype), Incept 3D might not be the most ideal service for small, limited runs.
Address: 6915 Flanders Dr STE F, San Diego, CA 92121
Phone: (858) 731-9335
Hours: Mon – Fri 8 a.m. – 5 p.m.
Closed Saturdays and Sundays
SD3D
This 3D printing company has multiple locations throughout the nation, including Dallas, Los Angeles, and San Diego. They can potentially make your 3D project come to life with their on-staff designers. That means if you only have a concept, one of their designers can help you materialize your vision to manifestation. If you do have a design, SD3D has a neat "instant print" feature where you can upload your design on their online app, where it is then fulfilled in their printing facilities. SD3D also has "white label" services where your end-product can be packaged with your business labeling, and they can also ship directly to your customer. SD3D mostly specializes in large-batch production orders, but they will do one-offs. However, prices for small batches are high. And while SD3D has many amenities, these add-on services can really rack up your costs and can result in an expensive production run, thus eating into your profits.
Address: 7960 Silverton Ave Suite 112, San Diego, CA 92126
Phone: (800) 530-9140
Hours: None available
Carbon 3D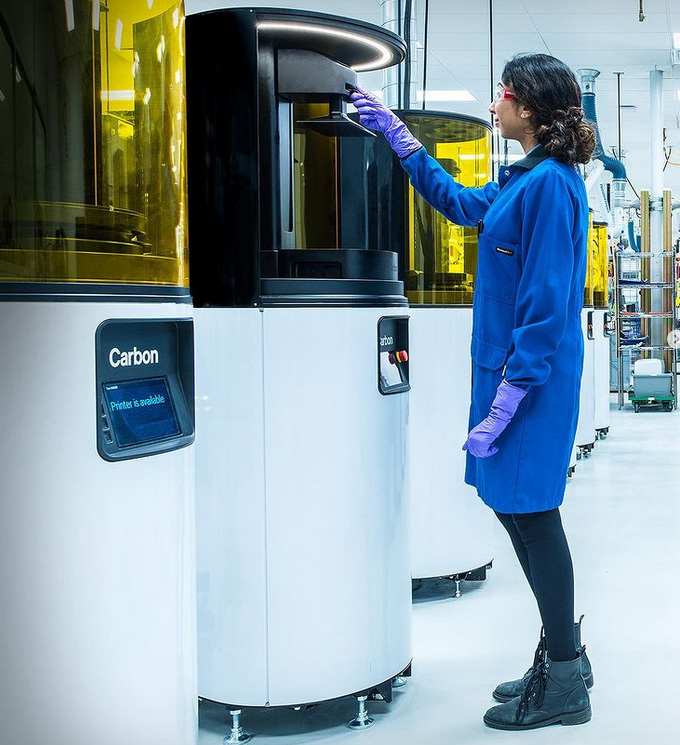 Although Carbon 3D is located in Redwood City, it's still an excellent prospect for all your 3D printing services in San Diego. Why? Because Carbon 3D is an innovative company on a mission to provide creators and inventors the cutting-edge advantage that isn't always available in traditional manufacturing scenarios. Their team of designers, engineers, and technicians is disturbing the 3D printing industry by producing more sustainable products while also empowering inventors to produce products that improve lives. Carbon 3D's idea-to-production platform means they are more flexible and mindful about landing quality results.
Unlike standard manufacturing facilities, Carbon 3D is your ally in every step of the creative process. Their proprietary process utilizes the power of versatile printers, advanced technology, and first-class materials that consistently deliver end-use products that are high-performance. While Carbon 3D boasts clients such as Ford and Adidas, they also welcome low-volume production orders. If you have an innovative idea that needs to be materialized, Carbon 3D can get it done quickly, professionally, and with sustainability and the environment in mind.
Address: 1089 Mills Way, Redwood City, CA 94063
Phone: (650) 285-6307
Hours: None available
Photo Printing Services
Considering San Diego's legendary stunning scenic views and majestic natural beauty, it's no wonder a lot of shutterbugs are turning to professional photo printing in San Diego. Even if you're not a professional photographer, there are ample reasons why you may need a pro photo printing service. From sleek advertising to the reproduction of family photos – San Diego has the perfect photo printing services you need to get the shots you want expertly printed.
Pro Lab Prints
Offering an impressive line of high-grade Fuji papers with a variety of finishes, Pro Lab Prints (formerly Fromex Photo Labs) are committed to providing you with the best quality photo prints. With their professional services, you can feature your photographs in countless ways, such as full-service luster prints, pearl prints, or even locket prints for that unique wearable you might give as promotional gifts. They offer a range of different sizes, from standard headshots and wallet sizes to as large as poster sizes. All of their services are conducted online, so you can upload your photos without ever leaving the comfort of your home. Shipping includes a flat rate plus extra charges for oversized items. Turnaround time for orders is typically within a week.
Address: 6370 El Cajon Blvd, San Diego, CA 92115
Phone: (619) 287-5346
Hours: Mon – Fri 9 a.m. – 5 p.m.
Closed Saturdays and Sundays
Chrome Digital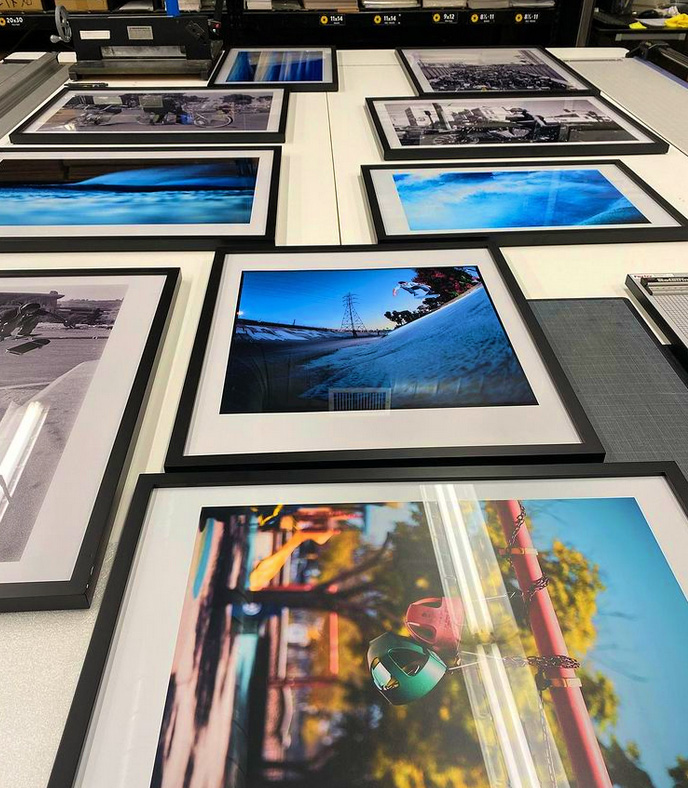 This San Diego print shop has been serving satisfied customers since 2011. They have state-of-the art printers to produce stellar photo prints. They also have digital capture functionality where the experts at Chrome Digital take your film, prints or artwork and create quality prints from their scanning machines. In addition to professional processing on high-quality papers such as Fuji crystal archive paper, they also provide UV printing on wood, metal, acrylic, canvas, and other types of substrates. Chrome Digital also offers unique services such as photo retouching, photo reproductions, mounting services and canvas stretching. You can pick up your prints when they are ready, or Chrome also offers shipping and courier services.
Address: 2345 Kettner Blvd, San Diego, CA 92101
Phone: (619) 233-3456
Hours: Mon – Fri 9 a.m. – 5 p.m.
Saturday 10 a.m. – 3 p.m.
Closed Sundays
Poster Printing
Ever since the 19th century, poster printing in San Diego has been utilized as a creative way to convey messages of all manner to the public.  Whether you need mega advertising for a grand opening, craving a killer look for your dorm room, or need to make a smashing statement for your next sale – check out these San Diego poster printing services that are eager to satisfy your demands. 
San Diego Canvas Prints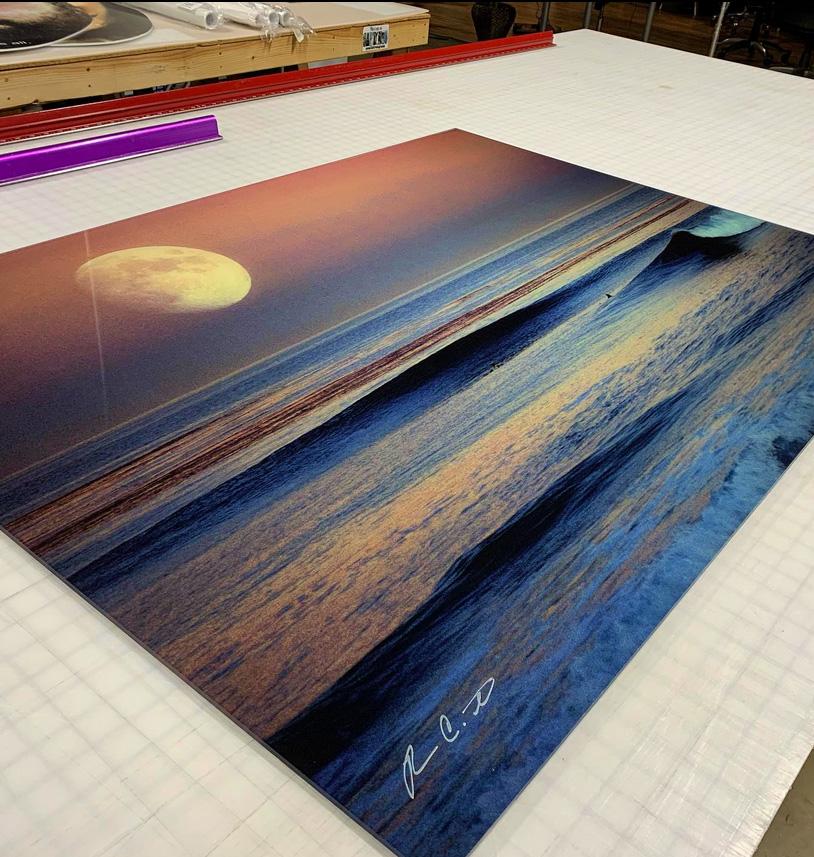 As its name implies, SD Canvas Prints specializes in creating masterpieces of artwork on durable, long-lasting canvases. They also provide a range of custom artwork graphic services on acrylic, paper, and metal. From luxurious canvas prints to bolster your interior design to high-quality banner prints for your business – San Diego Canvas Prints can cover all your needs. Stop by their print shop San Diego which boasts the only showroom of its kind. They welcome walk-in customers for tours of their showroom as well as in-person consultations.
Address: 205 16th St, San Diego, CA 92101
Phone: (619) 552-9859
Hours: Mon – Fri 9 a.m. – 5 p.m.
Saturday 10 a.m. – 6 p.m.
Closed Sundays
Print Star
For over 20 years, Print Star has been the go-to-one-stop-shop for printing services in San Diego. This is because Print Star has the expertise and equipment to satisfy all your printing needs. Furthermore, Print Star offers unique end-products such as hard-to-find photo wire booklets, magazines, saddle stitched book printing, outdoor banner printing and much more. They also print top-notch quality business cards, brochures, presentations and other marketing material for your tradeshow, convention, or publicity meeting. They print on almost anything you can imagine – from DVDs, tote bags, t-shirts, etc. Print Star can also print novelty items, including stickers, postcards, event tickets, and greeting cards. When you need to impress, Print Star will help you look like a million bucks with its fine-quality printing. They also crush the competition with low-priced and bulk color prints.
Address: 8504 Commerce Ave, San Diego, CA 92121
Phone: (858) 566-2536
Hours: Mon – Fri 8 a.m. – 5 p.m.
Closed Saturdays and Sundays
Printing Companies
Sometimes, you need specialized printing services in San Diego to get the job done. This is especially true when you need quality printed items in bulk. Also, if you run a business, you might need to partner with an on-demand printing company so you can get your printables when you need them. Here are a few printing companies in San Diego that are up to any task you toss at them.
TPS Printing
This printing company's goal is to be San Diego's most trusted provider by offering their clients quality results, at a fair price with friendly service. For over 35 years, TPS Printing has been evolving with the printing industry, and making customers happy. Their printed product line includes what you might expect from a full-service, veteran printing company. So, they can cover all your printing needs, including some specialty products such as wedding invitations, window clings, and yard signs. Their services are equally impressive, including digital printing, bookbinding, and offset printing, and they even have graphic designers to help you create the perfect printed product. Moreover, TPS Printing provides high-end direct mailing services for your marketing campaign needs. One of the things we love about TPS Printing is they are not only committed to their customers, they are devoted to the environment. As of 2012, TPS installed solar panels, which generate 60% of the print shop's power.
Address: 9906 Mesa Rim Rd, San Diego, CA 92121
Phone: (858) 625-4111
Hours: Mon – Fri 8:30 a.m. – 4:30 p.m.
Closed Saturdays and Sundays
Any Budget Printing and Mailing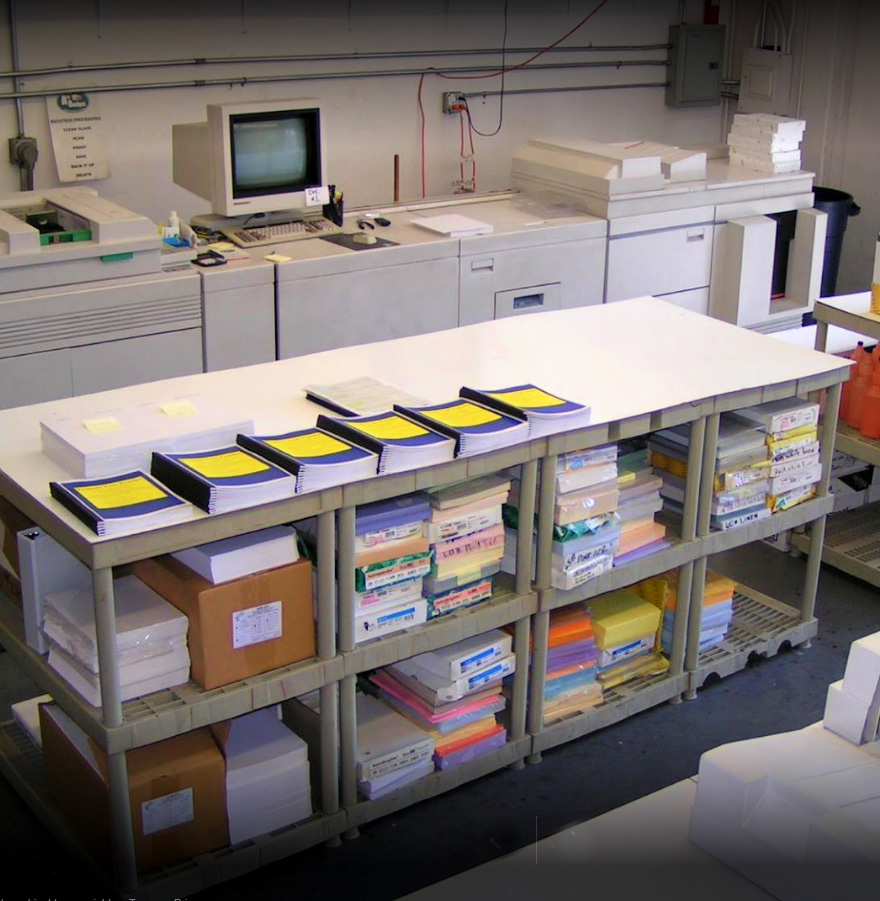 As their name implies, Any Budget Printing and Mailing is ready to take on all your needs, and complete the job within your budget. Establishments in San Diego such as restaurants, hotels, biotech companies, schools and other businesses have relied on Any Budget to get their printables done efficiently and for an affordable price. Their products and services run the gamut, including posters, all manner of prints, and marketing materials. Many of their services have one-day turnaround such as their same-day business cards, booklets, and brochures. Any Budget is also a one-stop solution for most business needs because they offer mailing services, sell postage stamps, graphic design services and more. They even have active duty military and veteran discounts.
Address: 8170 Ronson Rd # L, San Diego, CA 92111
Phone: (858) 278-3151
Hours: Mon – Fri 8:30 a.m. – 5 p.m.
Closed Saturdays and Sundays
Sign King
Whether you need signage for an estate sale, bake sale, employee workshop, or business marketing campaign – Sign King will treat you like royalty. Since 2005, this print shop in San Diego has been a local resource for all things advertising. They specialize in a dizzying array of sign-ad details, such as lettering, banners, indoor-outdoor signage, stationary, flyers, folding brochures and more. Sign King also has in-house graphic designers in their court, so you can have stunning prints for every need. This is a small, independent company that serves up big results, hence the consistent 5-star reviews and their ace rating with the BBB. Furthermore, they back up their work with a 100% guarantee.
Address: 4025 Pacific Hwy Suite B, San Diego, CA 92110
Phone: (619) 295-2700
Hours: Mon – Fri 10 a.m. – 3 p.m.
Closed Saturdays and Sundays
Screen Printing
Screen printing has been in practice since the Song Dynasty in China (960–1279 AD). It wasn't until Samuel Simon started screen printing in England during the early 20th century that printed tees became more about advertising than just pretty pieces of clothing. There's nothing more effective for conveying a concept, idea, viewpoint, or brand than with a t-shirt. Luckily, if you need screen printing, San Diego is the place to go. Check out these top screen printing shops in the SD area that can get your threads printed in style.
James Gang Company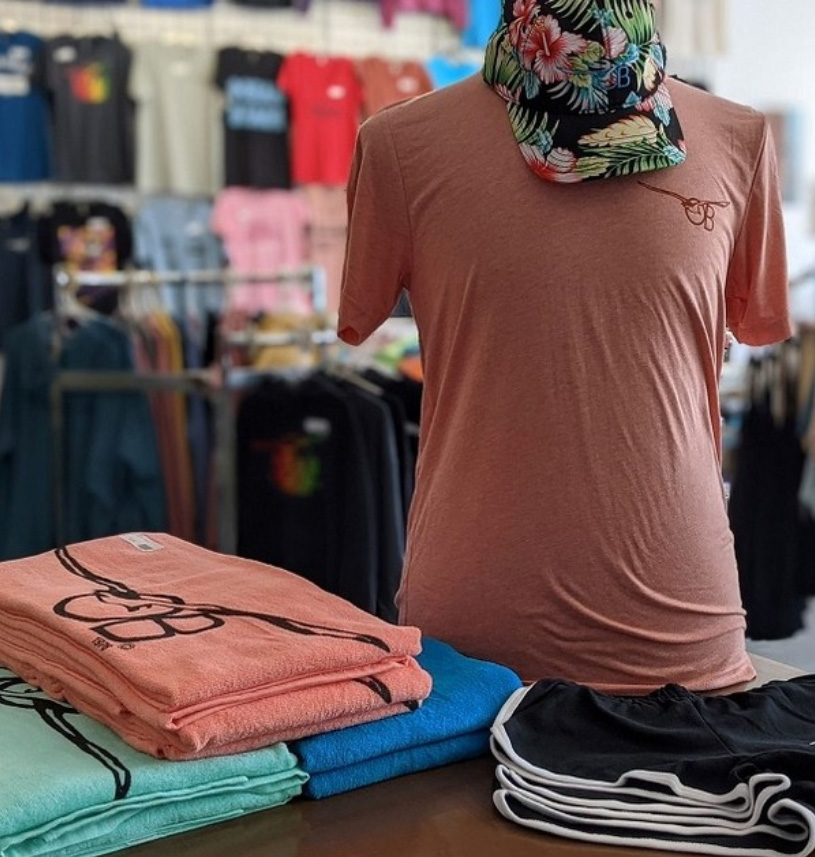 Since 1976, the pros at James Gang have been proudly screening and slinging t-shirts across San Diego. Although they are fully qualified in all areas of screen and paper printing, James Gang has a special gift at creating custom t-shirt designs that have been inspired by the surf scene, and beautiful beaches of San Diego. Inspired by the retro, beachy vibe of the Pacific Ocean, James Gang has a unique flair for printing t-shirts that are not only eye-catching, but incredibly fun and tasteful too. With a consistent 5-star consumer rating, and a well-known staple in the SD area, James Gang is the ultimate place to have your t-shirts printed. What's more, James Gang has an old-school approach to doing business. They believe in hiring people, not machines. Moreover, they know the only way they can continue to be a success in the area is if they make your t-shirts and printed products look fabulous. That's why they make every effort to satisfy their customers and maintain their stellar reputation in the community.
Address: 4851 Newport Ave, San Diego, CA 92107
Phone: (619) 225-1753
Hours: Mon – Fri 9 a.m. – 5 p.m.
Saturday 10 – 4
Closed Sundays
Randy's Screen Printing
For the last 15 years, Randy's has been providing the community with high-quality printing services on a myriad of different fabrics in a bewildering array of designs. From ball caps and shorts to tank tops to tees, Randy's will get you covered with professional quality prints. They also offer embroidery services. Like other reputable screen printing services in San Diego mentioned here, Randy's uses reliable brands such as Gildan, Hanes, and other trusted labels. They take all orders, big or small – so if you're looking for embroidered logos for employee t-shirts, or a unique slogan t-shirt for a wedding party – Randy's is a great place to start.
Address: 7370 Opportunity Rd Ste N, San Diego, CA 92111
Phone: (858) 268-0700
Hours: Mon – Fri 9 a.m. – 4 p.m.
Closed Saturdays and Sundays
Candroy
This family-owned business prides itself on providing superior customer service, while helping its clients get the results they need through screen printed clothing, and other printing services. They specialize in trade show advertising and are fully equipped to outfit your entire crew – including printed outfits, banners, and displays, and they'll even custom print a canvas tent to catch the attention of your potential patrons at trade shows or any venue. Candroy understands that in order to make a good impression, you've got to look your absolute best. They've been helping their customers do that with vibrant, crisp, professional-grade printed products and services.
Address: 8250 Camino Santa Fe #A, San Diego, CA 92121
Phone: (858) 558-5757
Hours: Mon – Fri 9 a.m. – 4:30 p.m.
Closed Saturdays and Sundays
The Last Word on Best Printing Services in San Diego
Need a custom-printed t-shirt for your next beach cleanup party? Or maybe you need 1000 wedding invitations tout suite. Then again, perhaps you're a business owner or entrepreneur who needs 3D printing for products, or marketing materials printed so you can land your next client. Whatever your needs might be you can rest assured that these best printing services in San Diego can handle any project you present to them.