San Diego Candy Buffets: The Best Special Event & Dessert Caterer in San Diego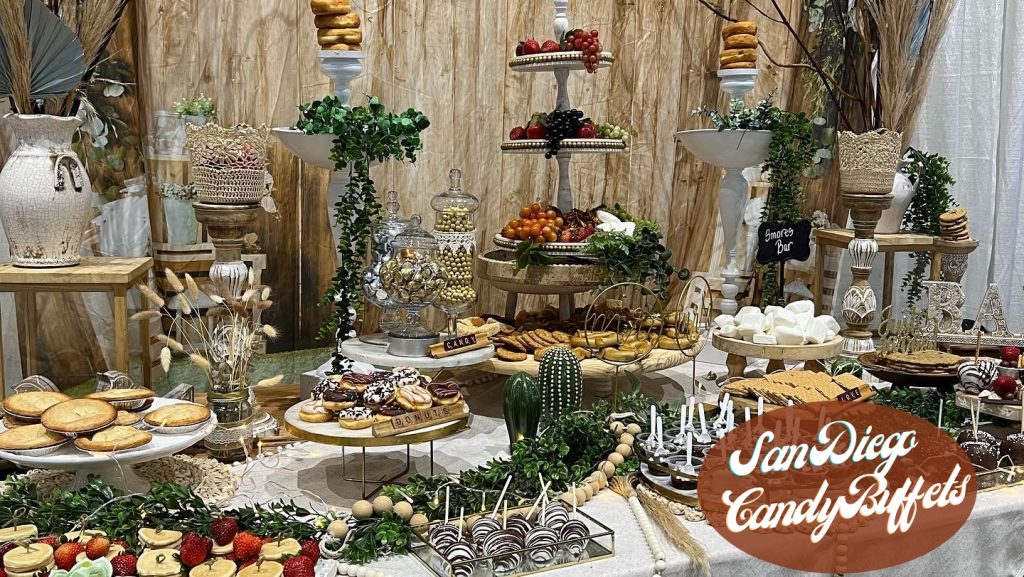 San Diego Candy Buffets is Southern California's premier candy/dessert caterer! Carla Montiel started San Diego Candy Buffets in 2008 with the motto, "invest in the best." The best is exactly what they deliver, creating custom buffet setups for a wide variety of kids' and adults' events, from weddings and anniversaries to proms and birthday parties. Their gorgeous displays are completely one-of-a-kind, making a lasting impression on guests at any event and creating an unforgettable experience for all ages.
Visit San Diego Candy Buffets on Facebook / Instagram.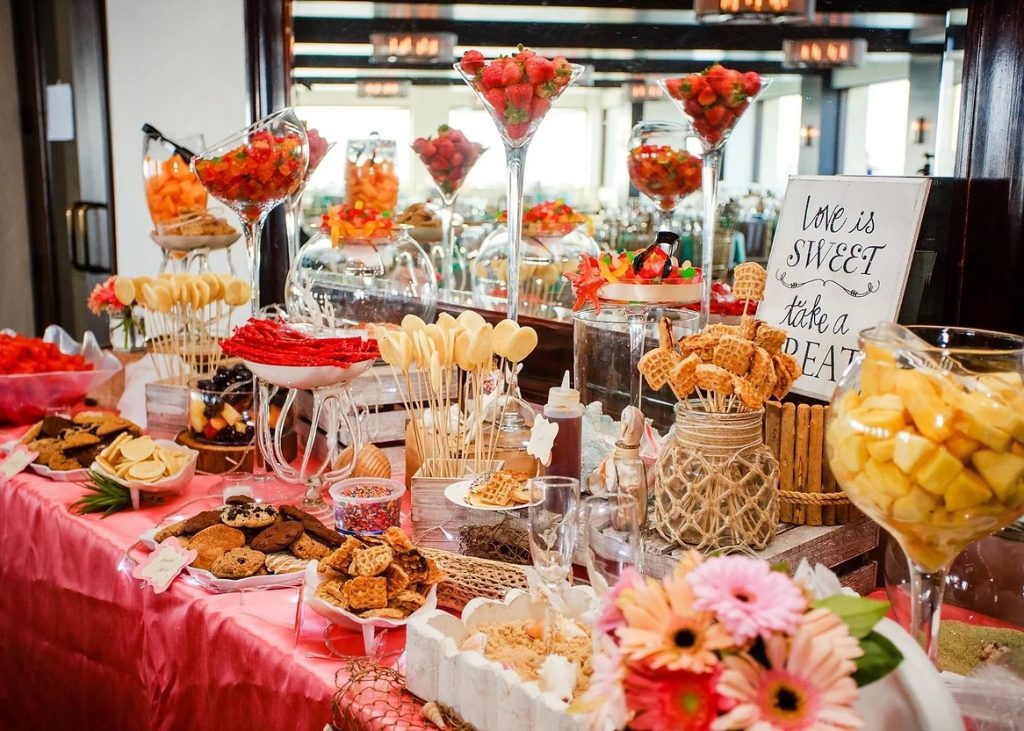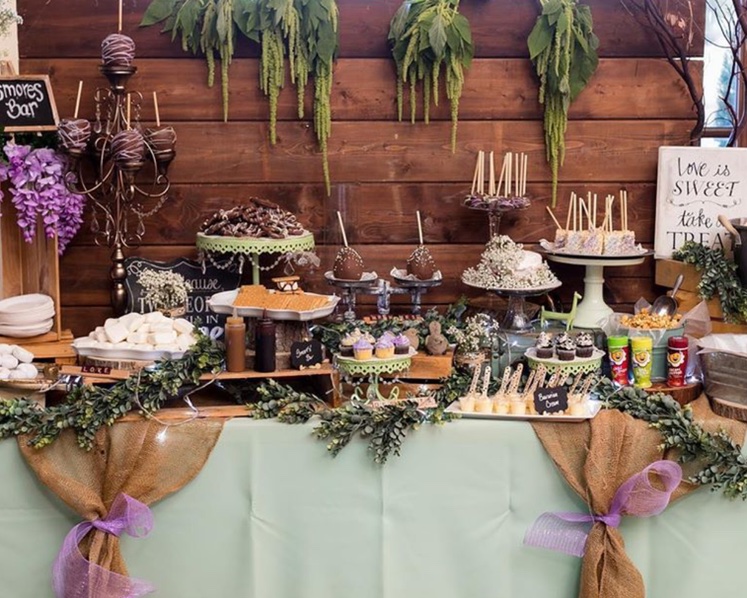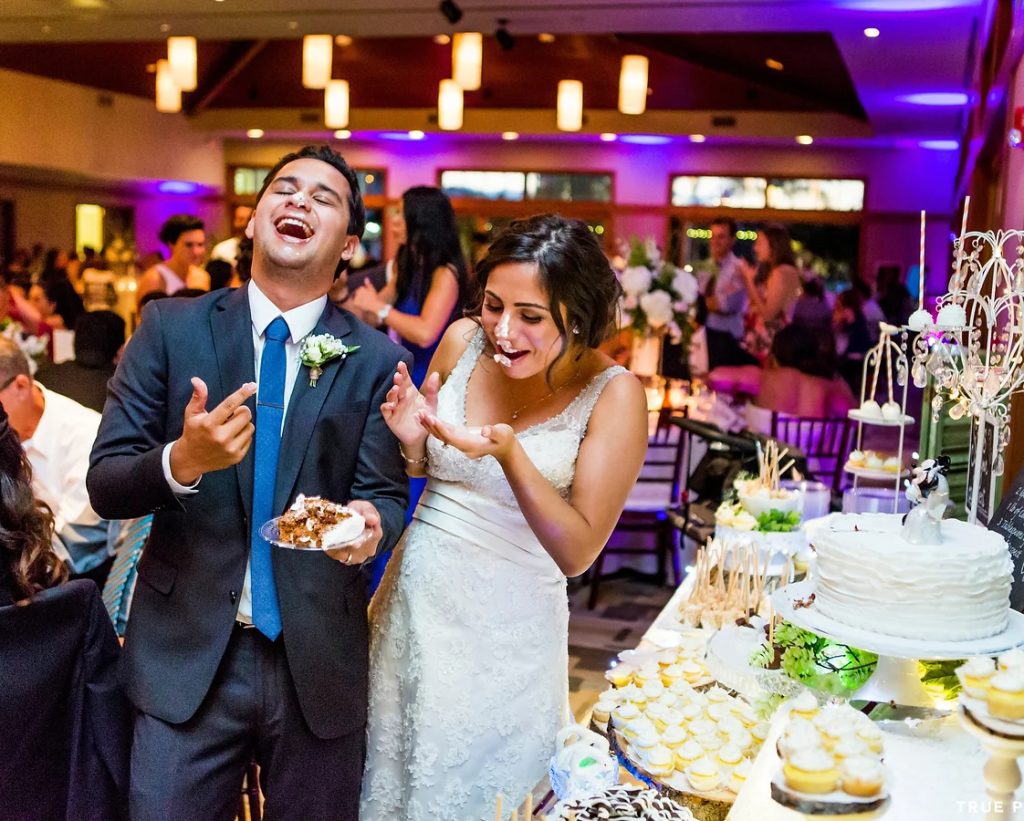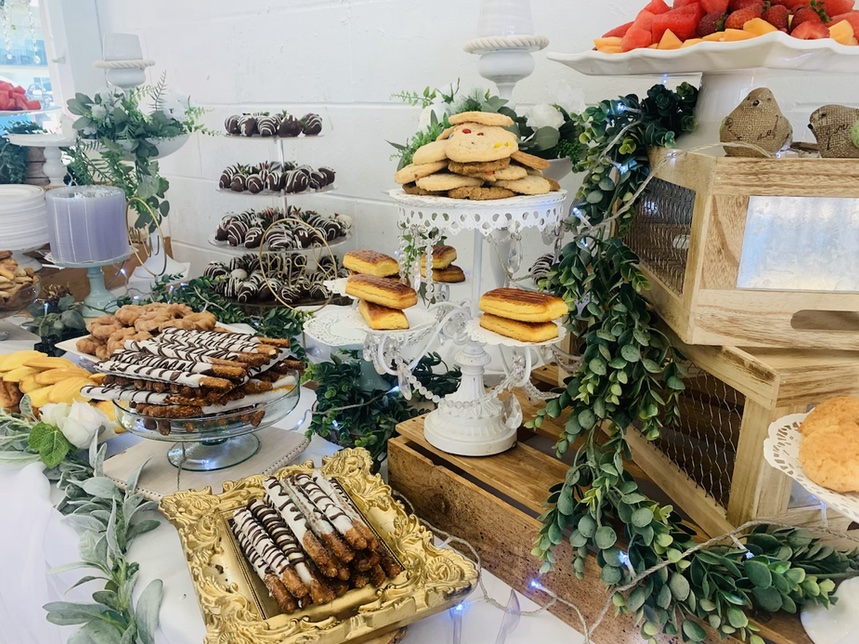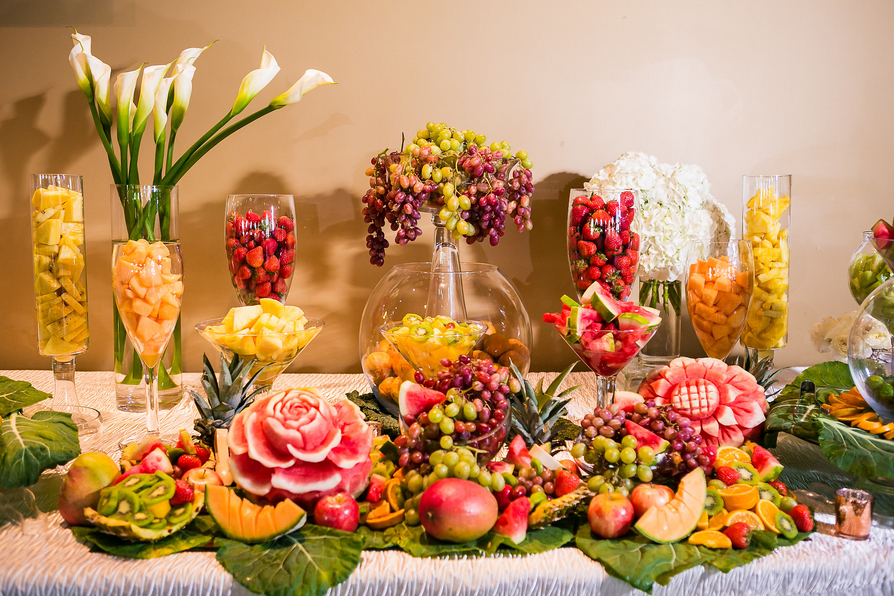 Events They Cater To
San Diego Candy Buffets provides delicious treats for all occasions, from corporate events to graduation ceremonies, to bar and bat mitzvahs. They customize their offerings based on the specifics of an event, creating a buffet that perfectly matches your party's theme, color scheme, and number of attendees.
Below are a few examples of the events they cater to:
Corporate Catering in San Diego
San Diego Candy Buffets is proud to offer corporate catering services to the San Diego area. They provide customized dessert catering in San Diego for major company meetings, team celebrations, and more.
Their corporate dessert catering offerings are made-to-order, which means they can tailor them to fit your company's brand, color scheme, and the treats your team members love.
To learn more about dessert catering for parties held by your company, request a quote from SD Candy Buffets today!
Parties for Kids
In addition to catering corporate events, SD Candy Buffets offers dessert catering in San Diego that makes kids' parties unforgettable. On top of providing the delicious sweet treats, they also facilitate full party plans.
Bar and Bat Mitzvahs
San Diego Candy Buffets is often San Diego families' top choice for a special candy buffet offered at religious celebrations, including bar and bat mitzvahs.
Weddings in San Diego
SD Candy Buffets offers dessert catering in San Diego for weddings as well. If you're looking for the best desserts in La Jolla and the San Diego area as a whole, they have you covered. Their customized candy buffets are guaranteed to wow your wedding guests and satisfy any sweet tooth.
As a bespoke dessert catering business, SD Candy Buffets is the perfect option for the finger food and desserts at your wedding. All of their beautiful buffets are made to order and be customized to match you and your spouse's preferences. There's no better way to celebrate the joy of marriage than enjoying some sweet treats!
Anniversaries
There's nothing better than a thoughtful anniversary celebration. If you want to make your partner feel thought of, celebrated, and loved, a custom candy buffet full of their favorites makes the perfect addition to your anniversary plans.
While they have years of experience with dessert catering in San Diego for major events, SD Candy Buffets is also always ready to provide accommodations for small, intimate experiences. They're pros at creating small-scale, tailor-made sweet buffets for couples to help them celebrate years of love.
Bachelorette & Bachelor Parties
SD Candy Buffets also provide custom candy buffets for bachelor and bachelorette parties. If you want to satisfy your sweet tooth while you celebrate tying the knot, they're here to help. Bachelor and bachelorette parties are the perfect times to take advantage of their customized dessert menus, AKA the "Fabulous 5."
These custom dessert menus feature a wide array of sweet and savory treats, including some of the best snow cones and ice cream in San Diego. Other options include a popcorn bar, a donut wall, twisted pretzels, and more.
Bridal Showers
SD Candy Buffets is always here to help you make a bridal shower an unforgettable experience. Bridal showers are also perfect times to try one of their Fabulous 5 buffets, which let you choose five of our special offerings for one fantastic price! From assorted cookies to cereal buffets and chips and salsa, the options are practically endless.
Baby Showers
Celebrate the arrival of a new baby with one of their special event packages! SD Candy Buffets has a huge variety of treats to try, and we're always able to customize the look of your personalized buffet to match the theme of the event.
Some of the best treats to feature in your baby shower candy buffet include fruit, veggies, pretzels, and other healthy classics, all of which are options in their Fabulous 5 buffets. In addition, if you have any specific pregnancy cravings, let them know and they'll do our best to accommodate you!
Teen Events in San Diego
Whether it's a prom, a homecoming dance, a graduation party, a sweet 16, or any other teen event, SD Candy Buffets is here to help you make it unforgettable and fun for everyone.
Request a quote today to learn more about how they can help you make your teen's event incredible!
Traditional Events & Coming to Age
SD Candy Buffets is also happy to provide dessert and finger food catering in San Diego for traditional events and coming-of-age ceremonies. They've got the sweet treats and savory snacks to satisfy everyone's cravings and make the event truly special.
Sporting Events in San Diego
SD Candy Buffets is always here to make a San Diego sporting event even more fun with their special-order catering arrangements. Their desserts and savory options make enjoying a sporting event at home or live even more fun.
This is just a short list of some of the services offered by SD Candy Buffets; they're always here to help you turn any event into an unforgettable experience! If you're currently planning an event, check out our article on how to choose an event venue in San Diego.
Services They Offer
SD Candy Buffet's services include dessert catering, specialty charcuterie boards, and experiences just for kids. Whatever your catering needs are, they're guaranteed to deliver!
Dessert Catering in San Diego
SD Candy Buffets offers dessert catering for parties in San Diego and the surrounding areas, creating custom-made dessert buffets to fit the occasion perfectly. Each of their buffets is unique and based on your needs and specifications.
Charcuterie Board in San Diego
If you're not looking for sweet treats and want something savory instead, SD Candy Buffets' custom-made charcuterie boards are for you! Made with carefully-selected meats, cheeses, fruit, and more, these charcuterie boards come in a variety of sizes for any event.
Services for Kids Themed Parties
SD Candy Buffets also offer a wide range of services for kids' events, from birthday parties to special sleepovers. Below are just a few of their kid-centered offerings:
Teepee Parties
This incredible setup is perfect for family sleepovers, birthday parties, and more. It includes a twin-sized air mattress, decor pillows, lanterns, cozy blankets, and other essentials alongside adorable teepees.
Outdoor Picnic Parties
Featuring colorful seating pillows, vibrant decor, utensils, and optional balloons for an extra pop of color, this party setup is one your kids will never forget. Each of these tables is meant for six, but SD Candy Buffets can accommodate additional guests as well.
Picnic & Tea Parties in San Diego
SD Candy Buffets has everything you need for an unforgettable picnic or tea party in San Diego, from sweet snacks to all of the dishes and decor.
Paint Parties
SD Candy Buffets also offers paint parties for kids, providing everything your little ones need to get creative and enjoy making their own art. They'll even handle the cleanup and provide all of the supplies!
Anything That's Fun
That's far from all SD Candy Buffets offer for kids' events! They are also happy to provide everything you need for cupcake decorating, craft tables, sundae bars, and more. Anything that's fun is their specialty.
Areas They Cater To
San Diego Candy Buffets caters to the greater San Diego area, but is especially popular in the neighborhoods of La Jolla, Del Mar and Rancho Santa Fe.
San Diego Candy Buffets Is Here for You
Whatever your catering needs are, San Diego Candy Buffets is here for you. From their special-order event packages to our large-scale and one-of-a-kind buffet setups, they'll provide the essentials for an unforgettable experience.
If you're ready to take your event to the next level, contact SD Candy Buffets today and they'll set you up with everything you need!