Dispensaries Near Clairemont in San Diego, CA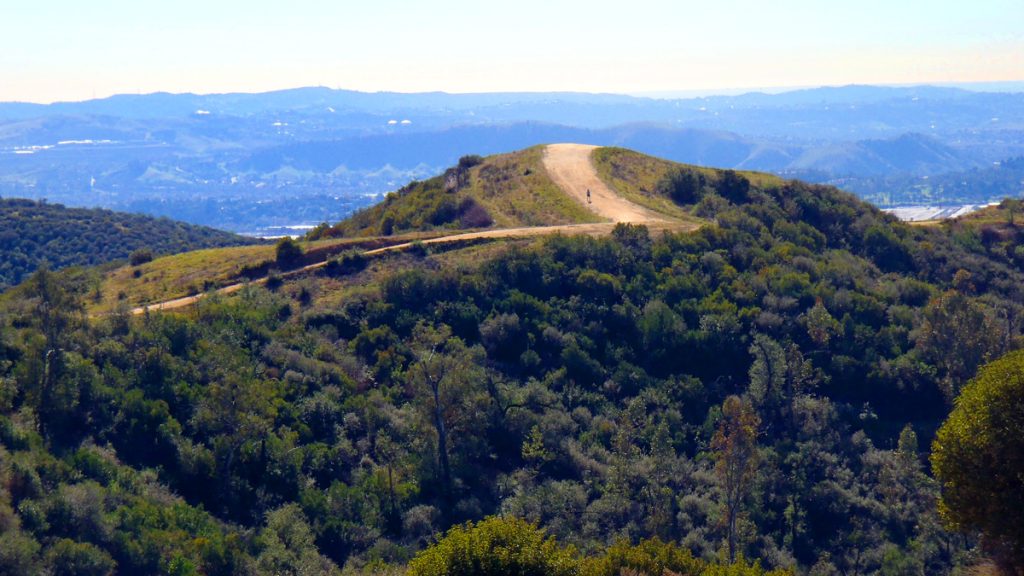 For the reefer advocates who live a bit more inland of the coast in the residential areas of Clairemont, you've probably already come to the realization that cannabis retailers aren't really a thing in Clairemont. Don't sweat, though, because there are quite a few cannabis retailers dispersed throughout the surrounding areas of Clairemont, and they've got everything you need to achieve a fantastic and clean high.
That being said, we've sifted through the options and narrowed down the list to only include the best weed shops in Clairemont, so you don't have to stress over whether or not your next round of THC infused goods.
The 9 Best Dispensaries Near Clairemont
Craving a monkey bar edible? Wanting to pack a Pineapple Kush bowl, so you can binge-watch Euphoria? Running out of juice in your vape cartridge? Yearning for better nights sleep? No matter your reason for needing to hit the dispensary, rest assured you'll be more than content with the dispensary options near Clairemont.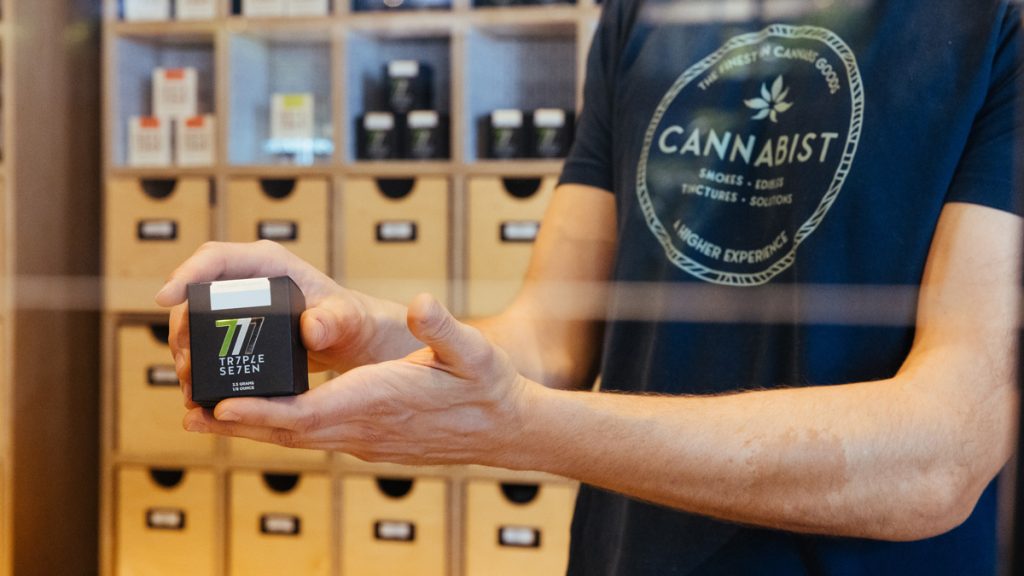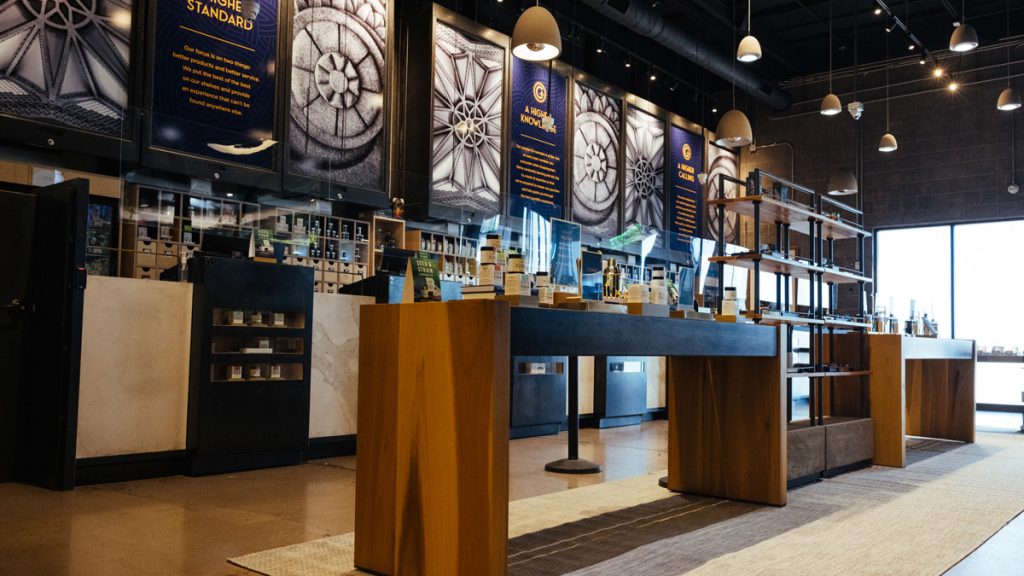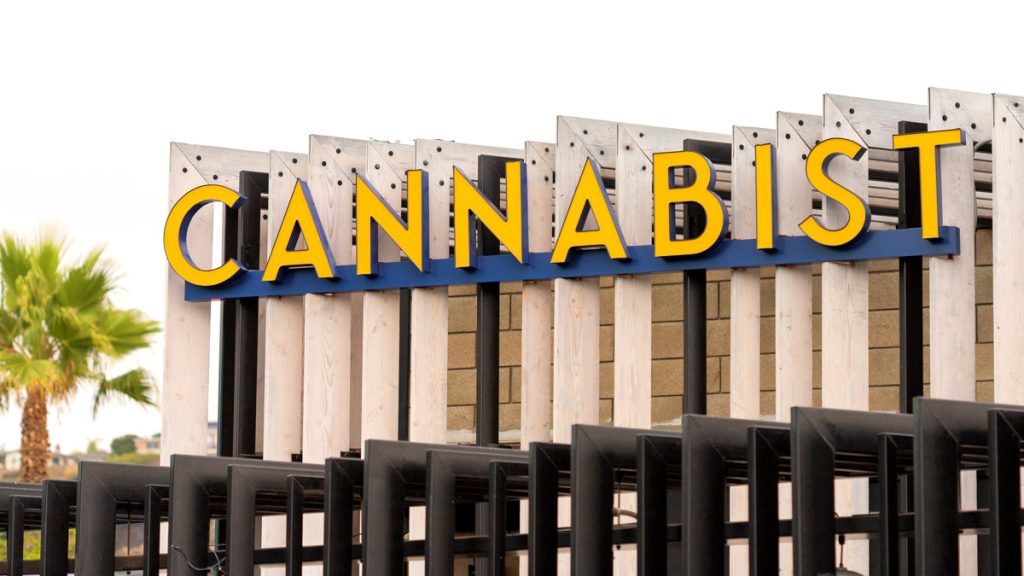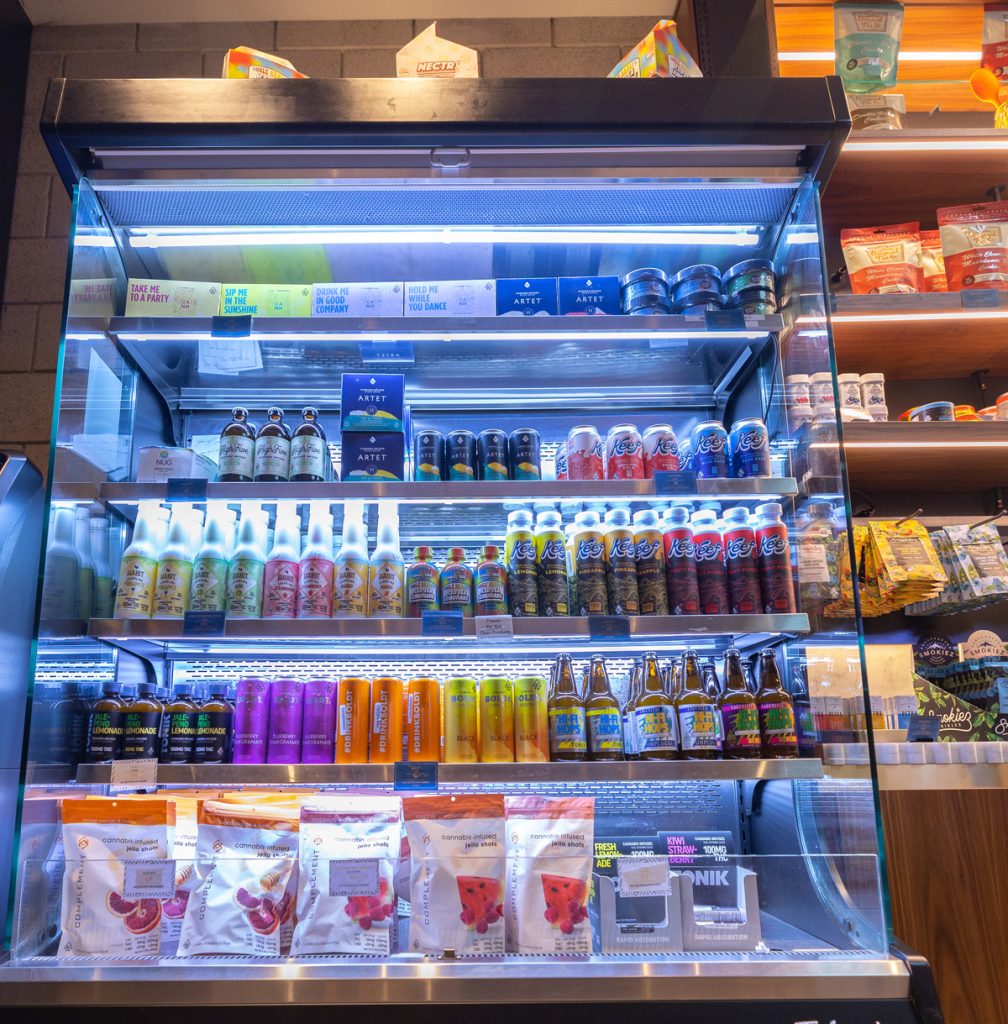 And if you happen to find yourself randomly wanting to purchase bud at 3am on a Saturday morning after a long night, check out this list of 24-hour dispensaries in San Diego. Now come along for the ride as we guide you through a catalog of every notable dispensary in Clairemont.
Cannabist
Cannabist is the top weed dispensary in Clairemont, which is why we put it top of the list. Well technically it's in PB right near McDonalds and Enterprise, but it's just a wee bit southeast of Clairemont. We love Cannabist because they only sell high-standard cannabis, and their budtenders are beyond knowledgeable when it comes to helping you find the exact types of high you're looking for. The sleek and sanitary interior combined with the boatloads of bud brands that are immaculately laid out on their illuminated wall shelves will make any candy loving organizational freak jump for joy. They also have dedicated efforts to give back to the community, including sponsoring local food drives. Who doesn't love a biz that recognizes and supports those in need?
Address: 4645 De Soto St., San Diego, CA 92109
Phone: (858)-324-5130
Hours: Mon – Fri 7 a.m. – 9 p.m.
Sat & Sunday: 8 a.m. – 9 p.m.
MedMen San Diego – Kearny Mesa
MedMen is the dispensary macho man and a chain you'll find in many parts of the United States. They are a dime a dozen, like Apple Stores and Starbucks. Speaking of Apple, MedMen emulates the look and feel of the Apple brand, only they are selling weed products instead of iMac computers and iPhones. Both brands are advocates for minimalism and high-tech, with fewer options but higher quality products. They offer CBD and THC infused beverages from booming brands like CANN, and a few options for edibles, though their primary focus is on flower.
Truthfully, MedMen's environment is a little stiff and the shelves look a little bare when you compare them side by side with other dispensaries, and their prices are definitely inflated due to their elite status. Nonetheless, their supply is reputable, and they are located off Convoy, so if you're going car shopping or dining at one of the dim sum or Korean BBQ spots in the area, it's worth checking out.
Address: 5125 Convoy St Suite 211, San Diego, CA 92111
Phone: (619) 450 – 8909
Hours: Mon – Sun, 8 a.m. – 9 p.m.
Hemp World CBD San Diego
Known for their delectable CBD vitamin gummies and focus on health and wellness, Hemp World CBD is a rad dispensary located just down the street from MedMen in Kearny Mesa, right near the 7/11 off Clairemont Mesa Blvd. They have a fine selection of CBD infused creams, hand sanitizers, peach gummy rings, and even bark bites for your pupperino, because dogs deserve to feel the amazing effects of CBD too. They don't offer marijuana on it's own, so keep moving if you want to get high off THC. However, if you want to try out health forward CBD products to heal wounds, minimize pain, or calm your mind, take a look at Hemp Worlds selects.
Address: 7807 Convoy Ct #103B, San Diego, CA 92111
Phone: (858) 255 – 1026
Hours: Mon – Fri, 10 a.m. – 7 p.m.
Sat & Sunday: 10 a.m. – 3 p.m.
San Diego Recreational Cannabis – SDRC (Cannabis 21 Plus)
This dispensary in Clairemont is right next door to the Starbucks off Camino del Rio South in La Mesa. The store is massive and there are menus blared on tons of high-definition TV screens that hang from the walls. The interior landscape almost makes you feel like you're at a gaming center, if you're into that sort of thing. At SDRC you can buy capsules, tinctures, concentrates, edibles, flowers, and even seeds or clones if you want to start cultivating weed plants at home. The only pitfall is that they do carry some products that are no longer fresh, though they are stated as such.
Address: 1299 Camino del Rio S, San Diego, CA 92108
Phone: (619) 906 – 5546
Hours: Mon – Sun, 9 a.m. – 9 p.m.
March and Ash
March and Ash is a Mission Valley dispensary that provides a cool experience for pot smokers and weed tokers. In-store, you have the opportunity to see the indoor bud they grow, which is presented delicately on their clone wall. Unfortunately, some clients have stated that their staff is rude and that orders often get messed up. Otherwise, they've got a sizable supply of smoking accessories, capsules, flower, and merch, and a posh interior. This location is between Normal Heights and Mission Valley East, near the freeway where the 8 meets the 805.
Address: 2835 Camino del Rio S #100, San Diego, CA 92108
Phone: (619) 314 – 7336
Hours: Mon – Sun, 7 a.m. – 9 p.m.
Urbn Leaf
An OG dispensary native to San Diego county, Urbn Leaf offers an eclectic range of products and inventive packages such as "Feel Good Bundles" which are comprised of a variety of THC goodies, like cannabis vape pens, cherry gummies, prerolls, and flower. According to clients, the customer service at Urbn Leaf is fairly poor, and they tend to mark up their prices. Customer service and pricing aside, their store is chic and clean and can be found in Morena pretty close to Coronado Brewing Company.
Address: 1028 Buenos Avenue, San Diego, CA 92110
Phone: (619) 275 – 2235
Hours: Mon – Sun, 7 a.m. – 9 p.m
Cookies
The name says it all; dank edibles can be found here. Cookies is a dispensary off El Cajon Rd Blvd in La Mesa kitty corner the 99 Cents Store. They offer a "happy hour" for weed products that make higher priced goods way more affordable, though their staff is notoriously known to be a bit spacey. Yet still, they've wide range of ganja goods including Bag Snobz Mrs. Buttersworth dried cannabis flower, Caffeine Glass Tip Blunts from LEMONNADE, and "Vibes" snapback hats from their own label.
Address: 7850 Mission Center Court, San Diego, CA 92108
Phone: (619) 359 – 4016
Hours: Mon – Sun, 10 a.m. – 9 p.m.
Golden State Greens
Much like MedMen, Golden State Greens is a minimalist dispensary near Clairemont. They sell premium oils, wax, and marijuana and some steal of a deal discounts, but be aware that their supply is sparse (minimalism, duh). Past clients have mentioned that some of their staff members are a bit unfriendly, so if you are hoping to chat it up with your budtender, you'll likely want to check out an alternative dispenso. But you can walk on over to Chick-fil-A to ease your munchies if you decide to give Golden State Greens in Point Loma a go.
Address: 3452 Hancock St, San Diego, CA 92110
Phone: (844) 420 – 8387
Hours: Mon – Sun, 7 a.m. – 9 p.m.
Klover
Klover is a funky San Diego Dispensary in the Mission Hills and Middletown area that sells some of the highest quality weed products currently on the market, including WonderBrett, Chula, Dime Bag Cannabis, and Farmer & the Felon. They have unique concentrates such as Honey butter cookies and cream live rosin and Guava Fig x Face Mintz Cured Resin that are tremendously potent. It should be noted that their prices are fairly steep and unaffordable to some. Klover is situated a block over from Spin and Awarewolf SD, which is a rooftop yoga studio by day, nightclub by night.
Address: 3500 Estudillo St., San Diego, CA 92110
Phone: (619) 688 – 0888
Hours: Mon – Sun, 7 a.m. – 9 p.m.
Shop Dispensaries Near Clairemont Today!
While you can't go wrong with any of these dispensaries, our absolute favorite dispensary near Clairemont has got to be Cannabist San Diego. We encourage you to do some browsing and dispensary hopping, and see for yourself why Cannabist is such a charismatic marijuana boutique. Known as the best dispensary in Clairemont, find out for yourself why it stands out from the rest.
About the author: Courtney Pester is a San Diego based San Francisco bred millennial with a passion for design and self-expression. She prides herself in her charcuterie board making skills and has a soft spot for animals. When she's not pumping out articles you can catch her playing tennis and enjoying the diversity of events and restaurants San Diego has to offer.
The banner photo for this article is courtesy of Brian Altmeyer on Flickr.