The 6 Best Dispensaries Near Normal Heights, San Diego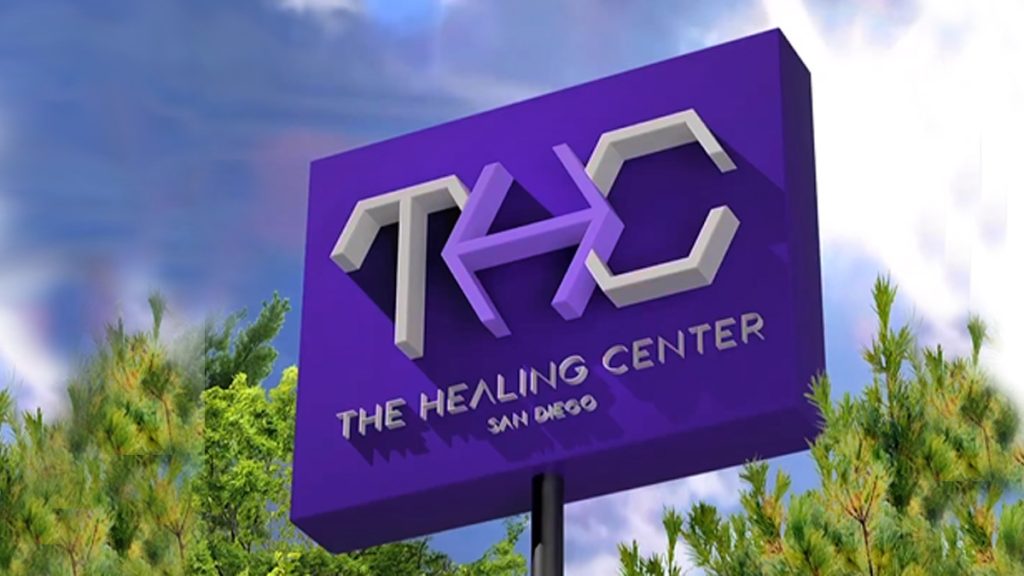 This post is part of our Best Dispensary in San Diego series, sponsored by THC of SD.
When it comes to finding a quality weed supplier in San Diego, it's easy to get overwhelmed and lost in the sauce. There are countless cannabis retailers to choose from, though only a few truly offer top-of-the-line products for a sensible price. For the Normal Heights locals out there, you'll be pleased to know that we've curated a short list of 6 close-to-Normal Heights dispensary shops we love and adore. We highly encourage you to check out these slices of weed paradise before your next trip to Dark Horse, BLAH, DAO Fu, Mariposa, or any of your other favorite neighborhood haunts!

Top Dispensaries Near Normal Heights
With inflation, state and local tax, marijuana tax, and store upcharges, it can be a challenge to find high quality kush for a steal of a deal. Looking for a Normal Heights dispensary that doesn't make your wallet walk the other way? Check out this list of nifty boutique cannabis shops below. While there hasn't been an actual weed dispensary in the neighborhood since the medical-card days (remember getting to your favorite spot and it had been shut down?), these are close enough to be painless.
The Healing Center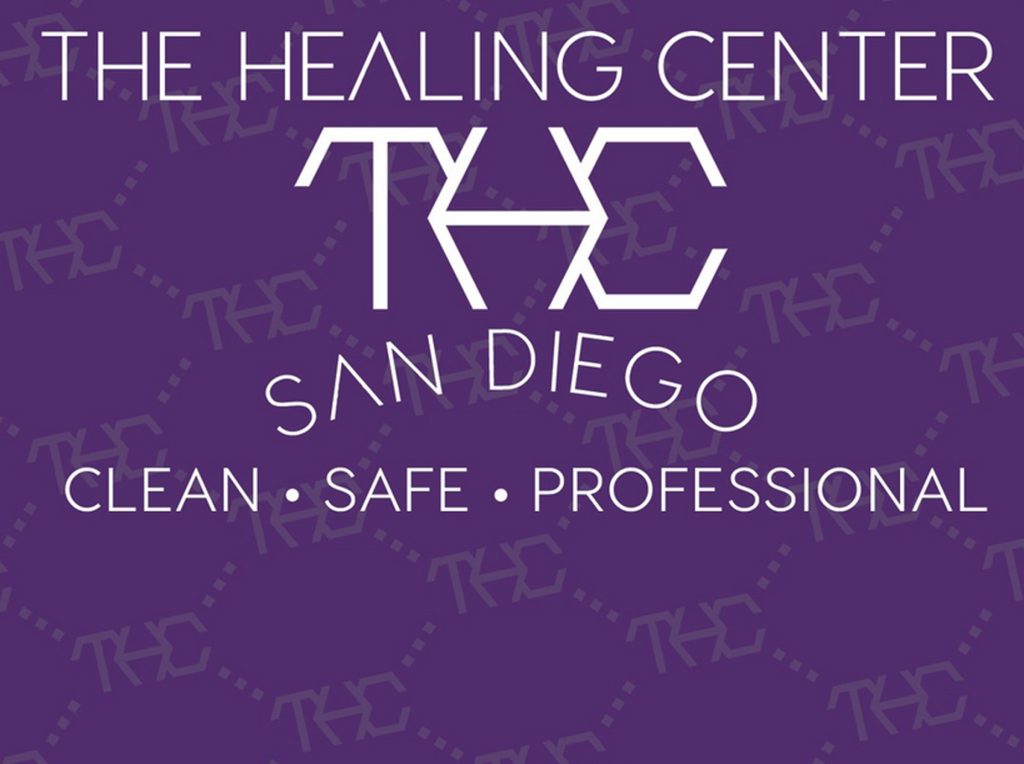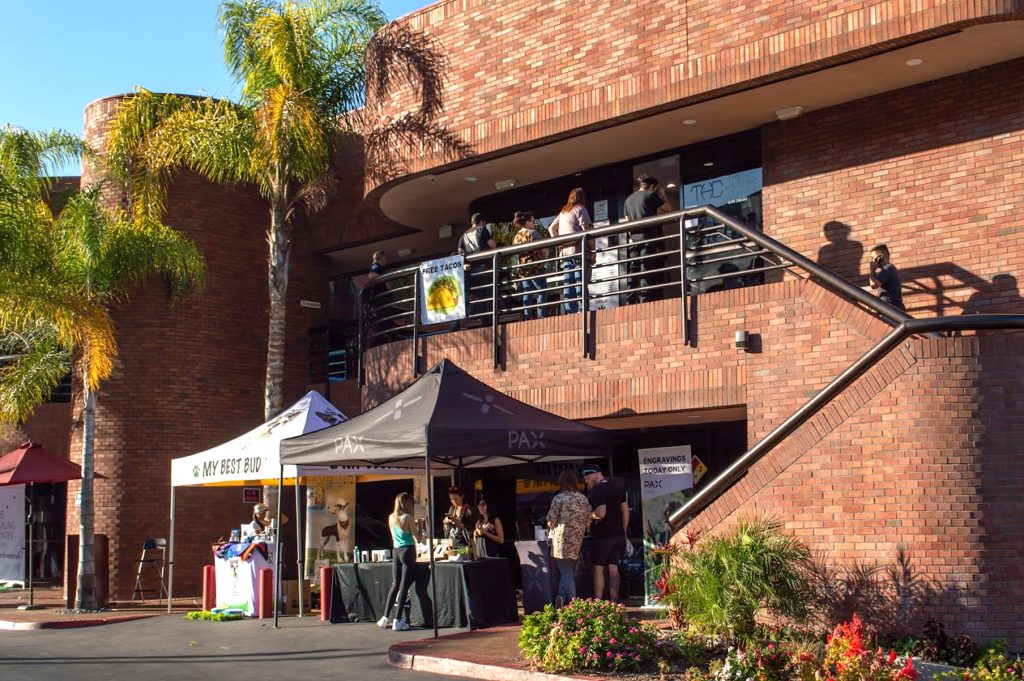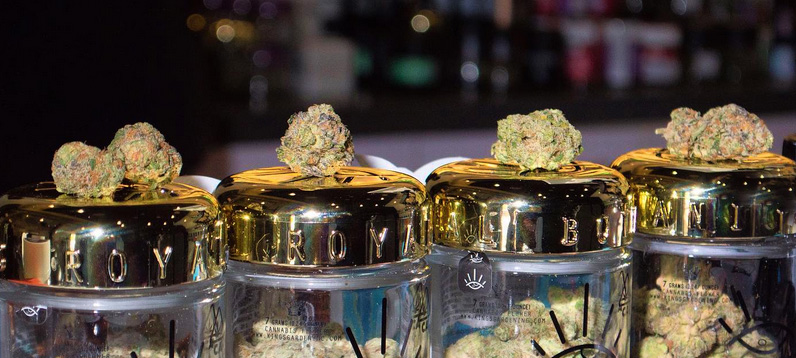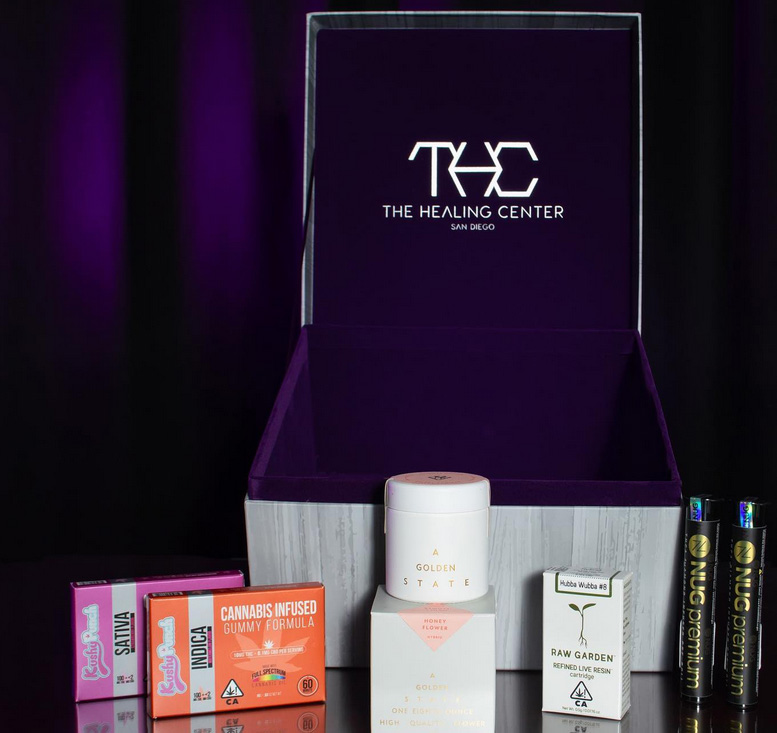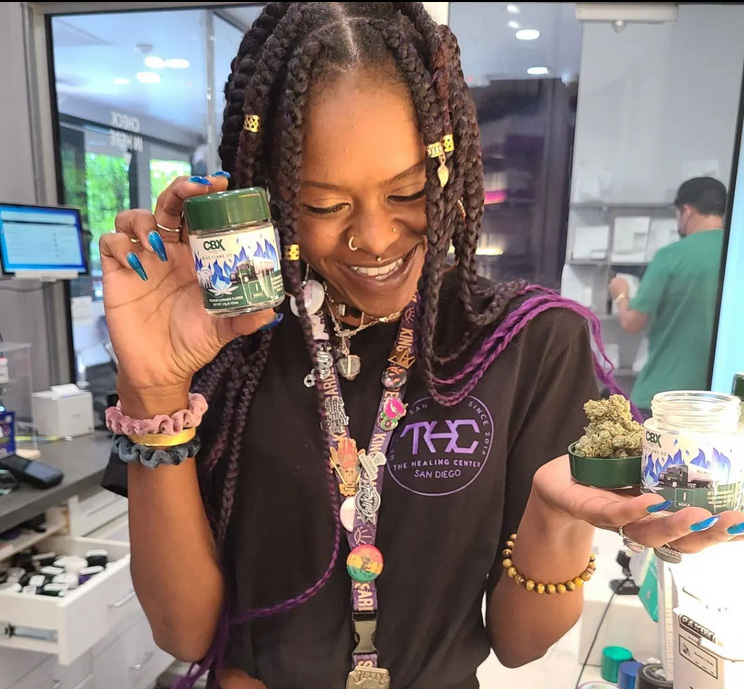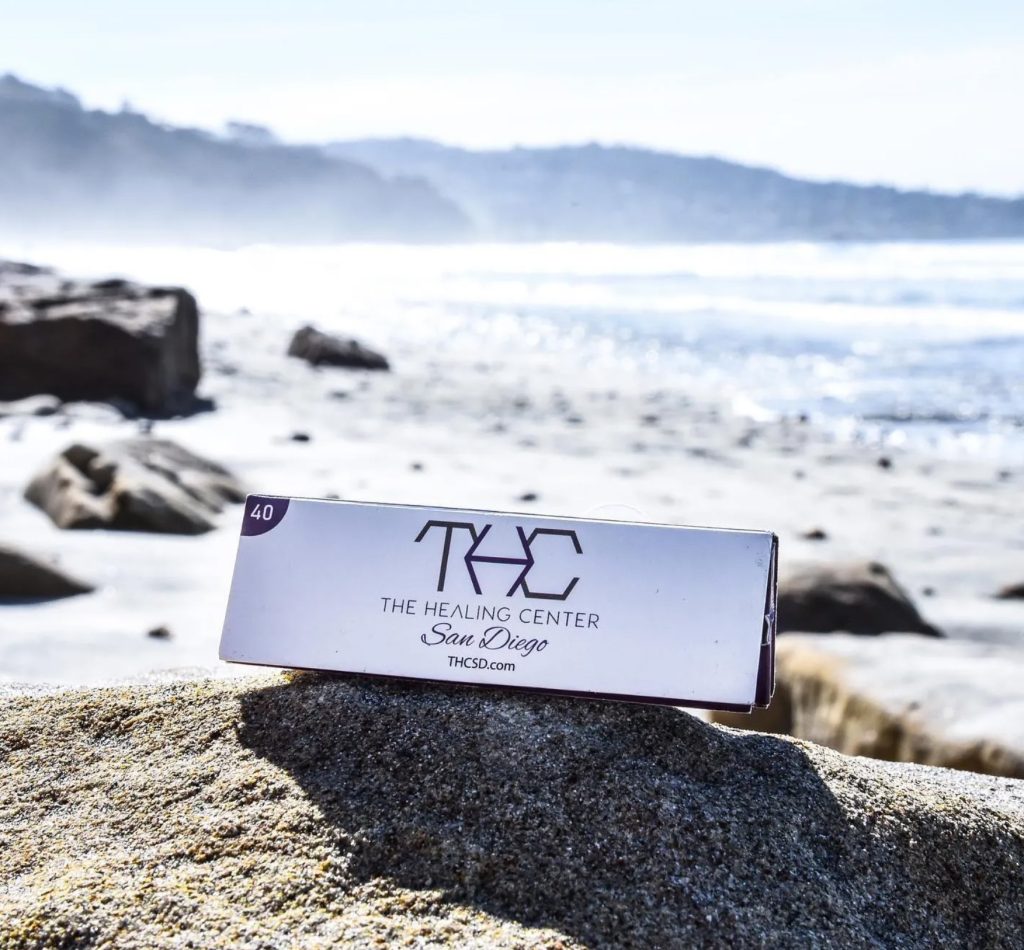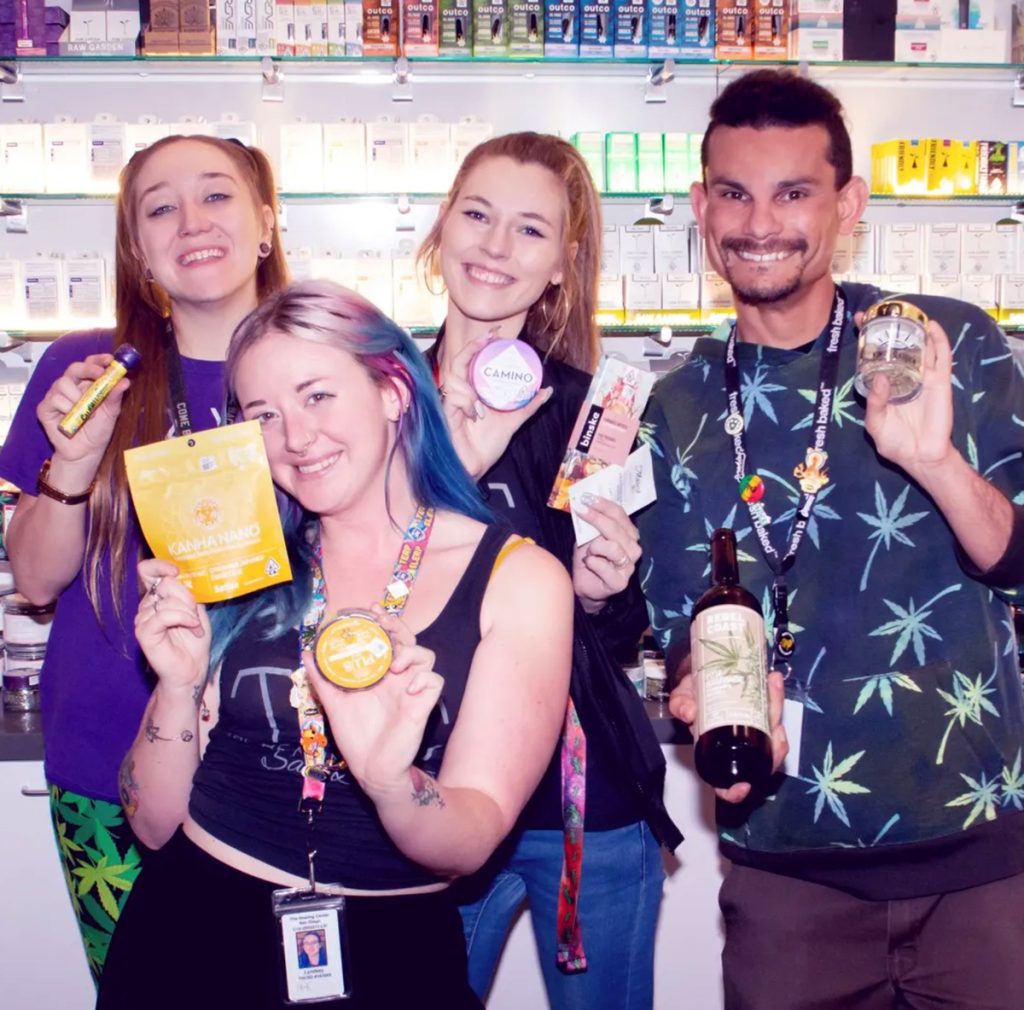 Ranking in at number one on our list is The Healing Center in San Diego, which we love because of their tailored recommendations, hot deals and coupons, competitive prices and loyalty rewards program. Among the dispensaries near Normal Heights, The Healing Center offers a diverse array of rewards and products from high-end cannabis brands grown all over the nation. At The Healing Center San Diego, you can discover new strains, chat it up with budtenders who know cannabis like the back of their hand, and take advantage of the sweet promos. Their sleek and sexy layout with superior organized shelves make the experience all the more pleasurable to shop at! Oh, and did we mention they feature social equity brands that influence social change? What's not to love!
Address: 3703 Camino del Rio S #215a, San Diego, CA 92109
Phone: (858) 324-2420
Hours: Mon – Sun 7 a.m. – 9 p.m.
Cutleaf CBD
All about the CBD hype? This Normal Heights dispensary will be right up your alley! Cutleaf CBD is special in its own right because they are one of the few CBD retailers who combine the power of functional mushrooms and the relieving, calming effects of CBD. It's not often that you see mushrooms offered in CBD products, but at Cutleaf you'll be able to choose from a variety of 10 to 1 gummies that focus on balancing different areas of your brain and health. Select from Lion's Mane, Cordyceps, Turkey Tail, and Reishi, which support everything from memory and focus, immunity and balance, to relaxation and sleep. The interior of their establishment feels like you're onboard an illuminated spaceship–featuring blue lighting, a hexagonal honeycomb ceiling, lit up walls illuminating all the products, and an intergalactic aesthetic. There are only a few products to choose from–all made in house–so it won't be difficult to decide on what to get.
Address: 3275 Adams Ave Unit B, San Diego, CA 92116
Phone: (619) 607-9918
Hours: Mon – Sat 11 a.m. – 8 p.m.
Sun 12 p.m. – 5 p.m.
Cookies
If you haven't checked out Cookies yet, you're missing out. Cookies offer low prices when compared with other suppliers, friendly staff, an accessible and clean store layout, and overall good vibes! Cookie's supports great causes, has tons of raffles and giveaways across their socials, rewards customers for good deeds, and is generally open on holidays. Their packaging is groovy and innovative, just like the fun events they occasionally host on-site. Just be sure to come a solid time before closing because customers have mentioned they lock the doors a few minutes before closing time.
Address: 7850 Mission Center Ct, San Diego, CA 92108
Phone: (619) 359-4016
Hours: Mon – Sun 9 a.m. – 9 p.m.
March and Ash
March and Ash dispensary masterfully showcases popular brands like West Coast Cure, 710 Labs, and CAM Flower as well as a first look at fresh drops of new products that just hit the market. Their daily deals are spicy–offering things like No Tax Tuesdays where they cover the tax off select brands. One step inside their bougie cannabis boutique, and you'll instantly feel more sophisticated. March and Ash highlights staff picks, which relieves any stress associated with decision-making–just leave it to the professionals! Oh, and did we mention their selection of pre-rolls from Baby Jeeter is jaw-dropping?
Address: 2835 Camino del Rio S #100, San Diego, CA 92108
Phone: (619) 314-7336
Hours: Mon – Sun 7 a.m. – 9 p.m.

Eaze Weed Dispensary
No matter the ratio–20MG THC : 1MG CBD Indica patches from Mary's Medicinals or 15 MG THC : 300 MG CBD tinctures–whatever you're looking for, Eaze Dispensary has got you covered. Eaze became an overnight sensation due to their weed delivery option, though their brick and mortar dispensary in Normal Heights is a reliable cannabis hub with fast service, easy registration, sweet deals and quality flower. They've also got a wide selection of cold THC and CBD beverages and a boatload of gummy varieties to choose from, with name brands like CANN, Mendo Trees, and Bloom. No clue what you want? No problem! Simply ask a budtender for advice based on what high you are trying to achieve and your tolerance, and they will pair you with the perfect products–Eaze-y, right?! Just look out for the vibrant blue building with white arched windows–you can't miss it!
Address: 3455 Camino del Rio S, San Diego, CA 92108
Phone: (619) 701-6036
Hours: Mon – Sat 8 a.m. – 8 p.m.
Sun 9 a.m. – 7 p.m.
Cannabis 21 +
C21 Plus is transparent with pricing–what price you see is what you'll pay. They have several locations, two in San Diego–Mission Valley and Sorrento Valley. This location is across the freeway of the AMC Mission Valley 20, and is powered by San Diego Recreational Cannabis Dispensary. Each location offers their own daily deals and specials, so look out for them online. Here you can find Lost Farm Gummies, fresh flower from Alien Labs, relaxing Indica pre-rolls, and extracts to help you chill out after a long day's work. High-grade hemp products? Yes please!
Address: 1233 Camino del Rio S, San Diego, CA 92108
Phone: (619) 906-5546
Hours: Mon – Sun 9 a.m. – 9 p.m.
Conclusion
As you can see, each near-to-Normal Heights dispensary has its own personal flair and exclusive cannabis product and brand offerings. We know you won't be disappointed no matter which dispensary you wind up at, though, The Healing Center CBD's product versatility and staff amiability is bound to blow you away!

The hero image for this article is courtesy of IG @thcsd.co