Dispensaries Near Mission Valley in San Diego, CA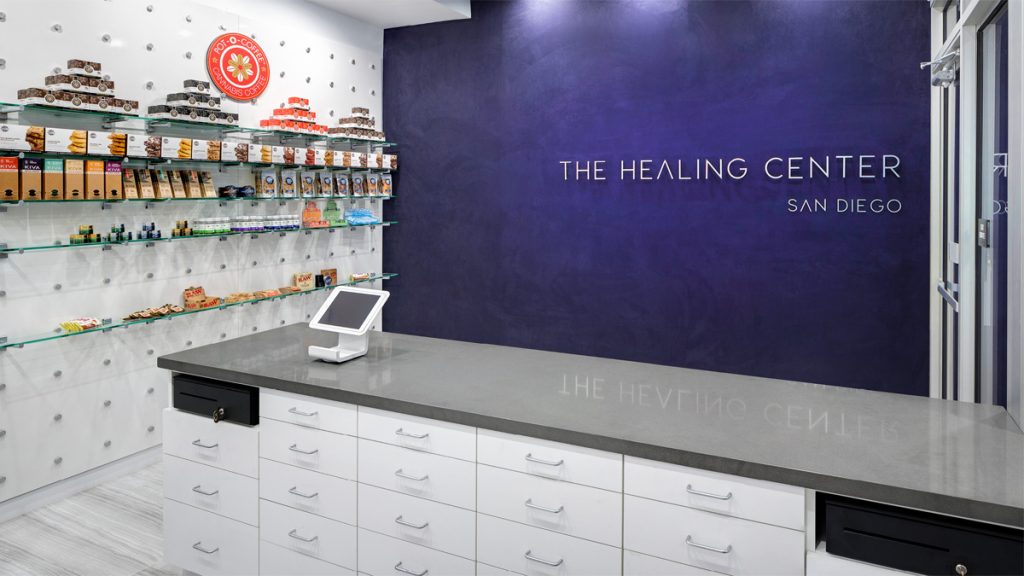 This post is part of our Best Dispensary in San Diego series, sponsored by The Healing Center San Diego.
There's no denying that San Diego has a lot to offer–incredible local eateries, rolling waves along pristine coastlines, wrap-around bays perfect for boating and paddleboarding, and rooftop pools designed for you to relax and get your tan on. What many don't know is that this pretty city is also a haven for cannabis consumers, with over 23 cannabis dispensaries scattered through the county. Day smokers and late night tokers who reside in Mission Valley will be pleased to know that 6 of these local gems are within arms length of their humble abodes.

Whether you are a resident of the valley or simply find yourself passing through, here's a list of our favorite dispensaries in Mission Valley.
The Best 6 Dispensaries Near Mission Valley
With ideal climate conditions for growing cannabis, it is no surprise that Southern California boasts tons of grow ops and dispensaries. Each weed dispensary Mission Valley presents has its own quirks and charms, offering diverse strains, brands, and products. Technically, none of the dispensaries on this list are open 24/7, though most of them open doors fairly early and stay open till late into the evening. We wrote a separate article on 24-hour dispensaries in San Diego if you happen to find yourself craving a ganja run late at night or at the break of dawn.
The Healing Center San Diego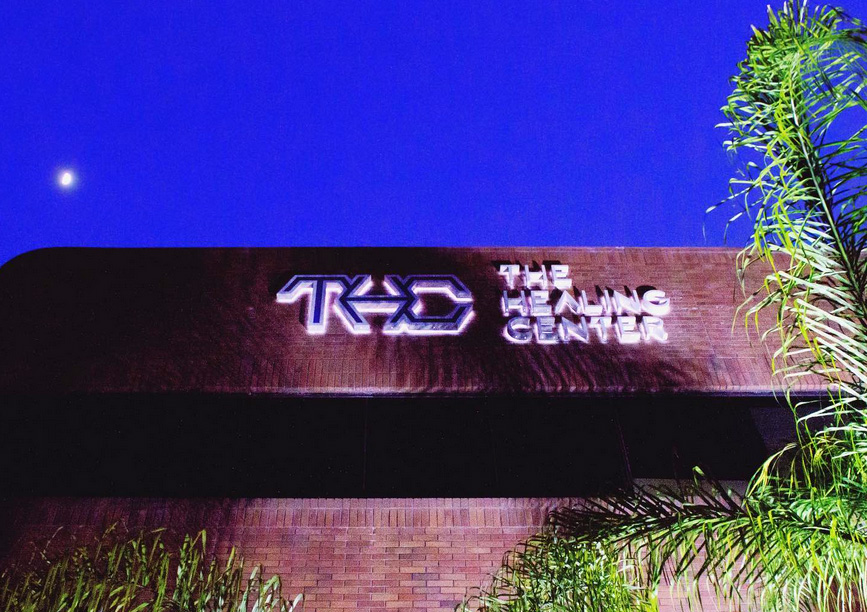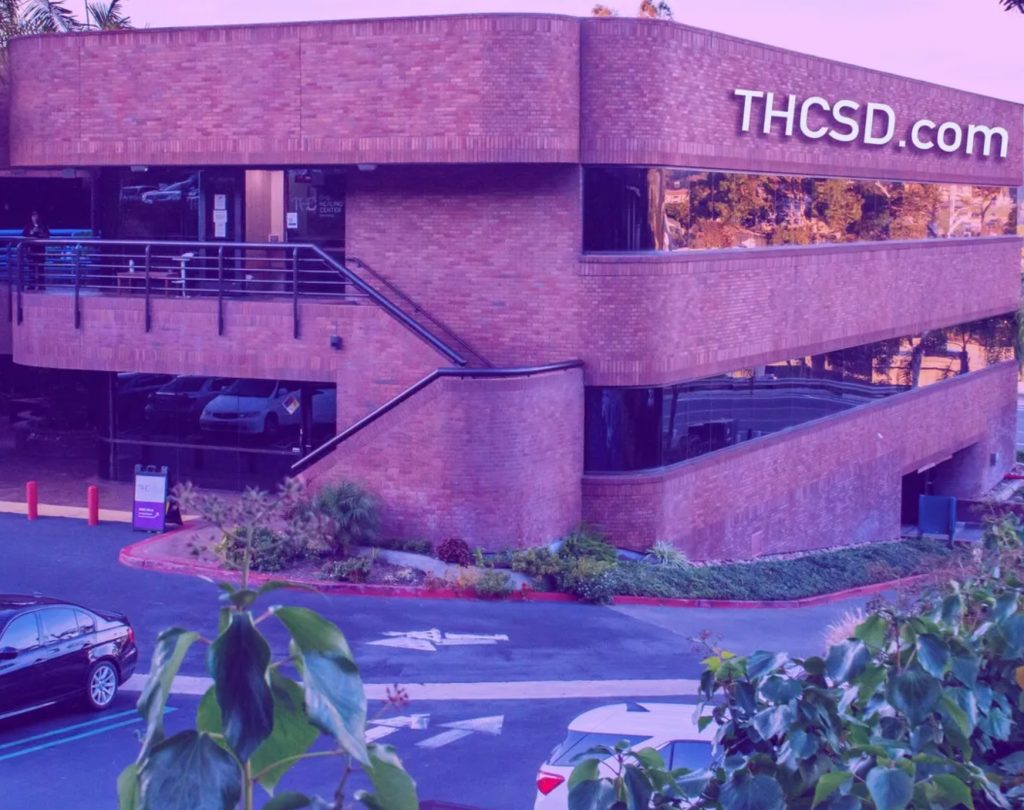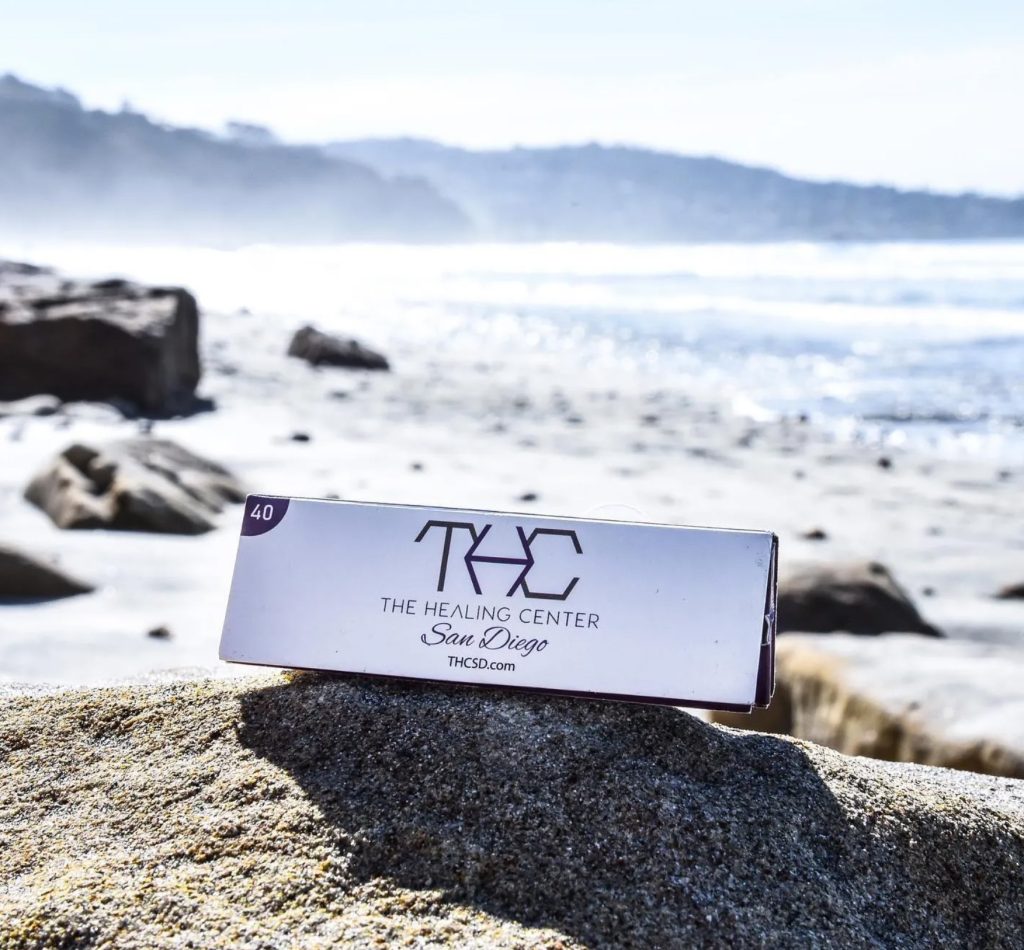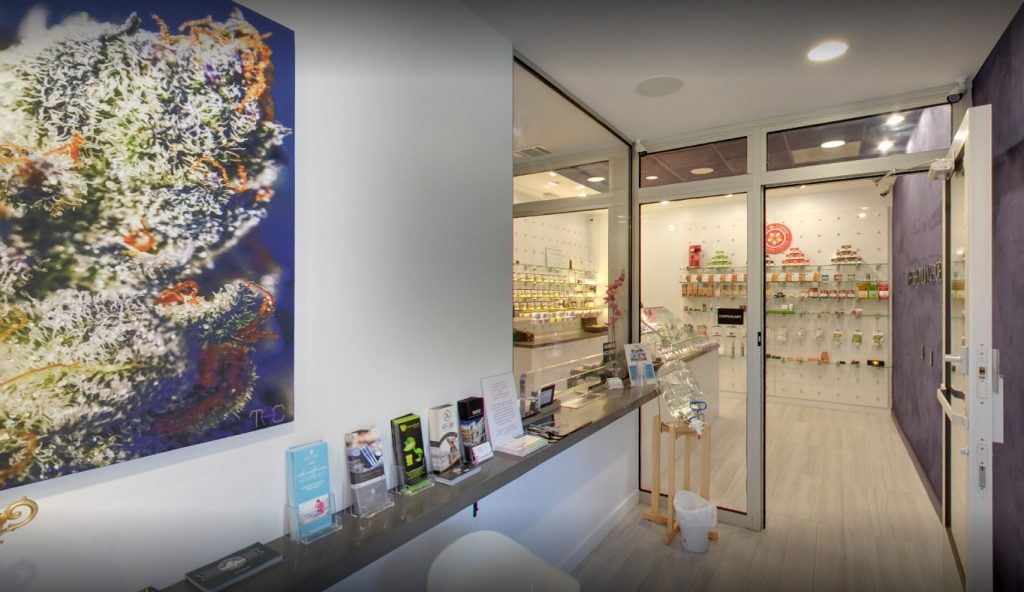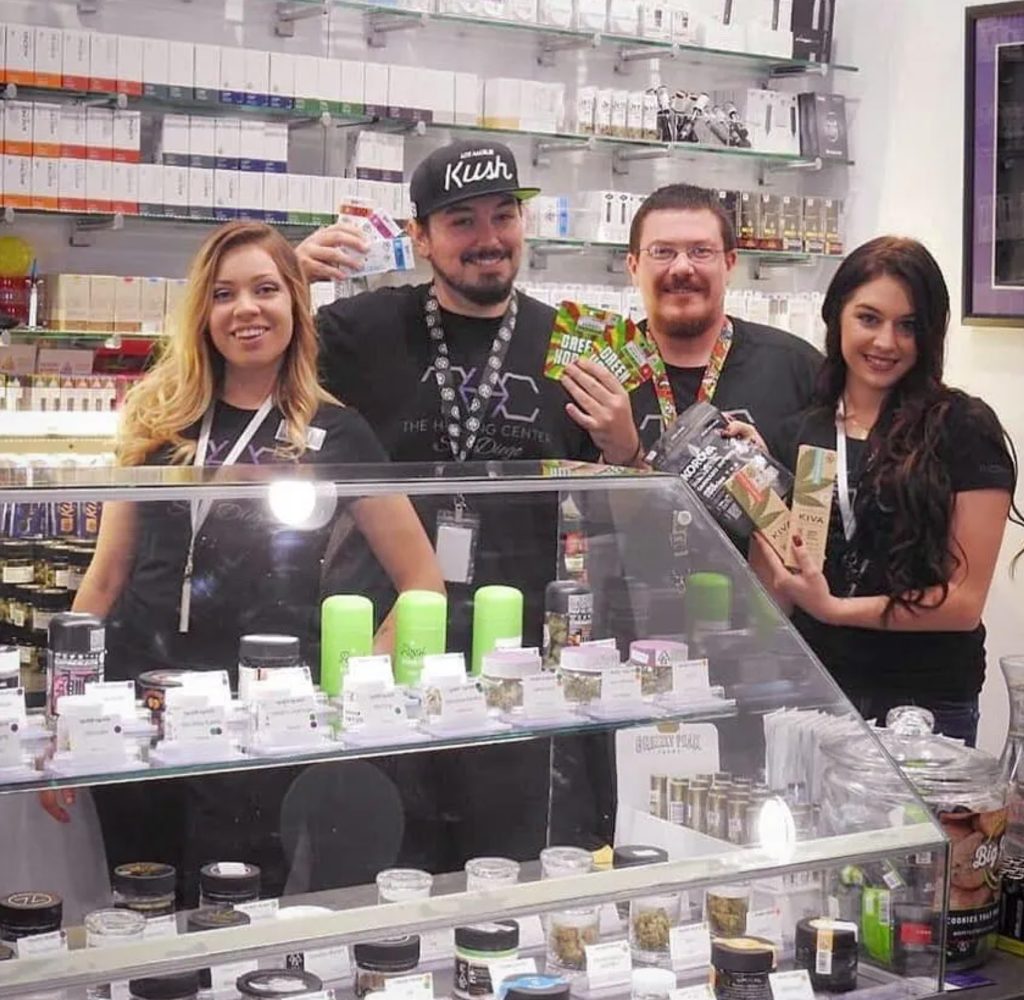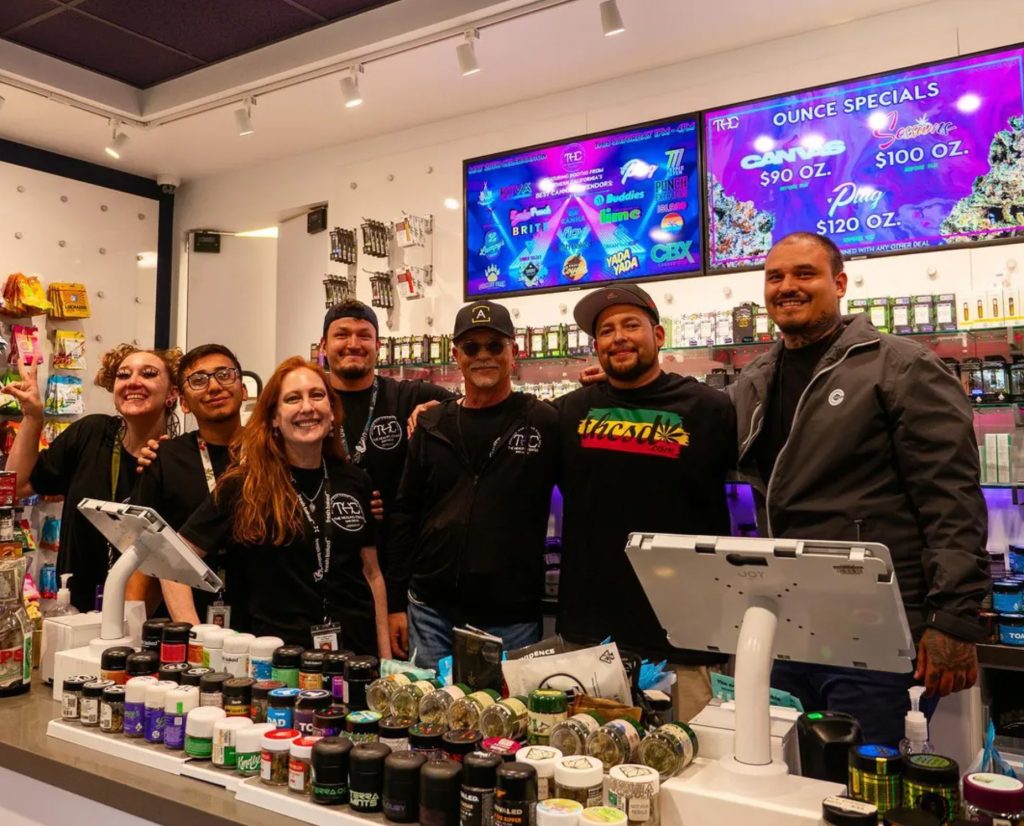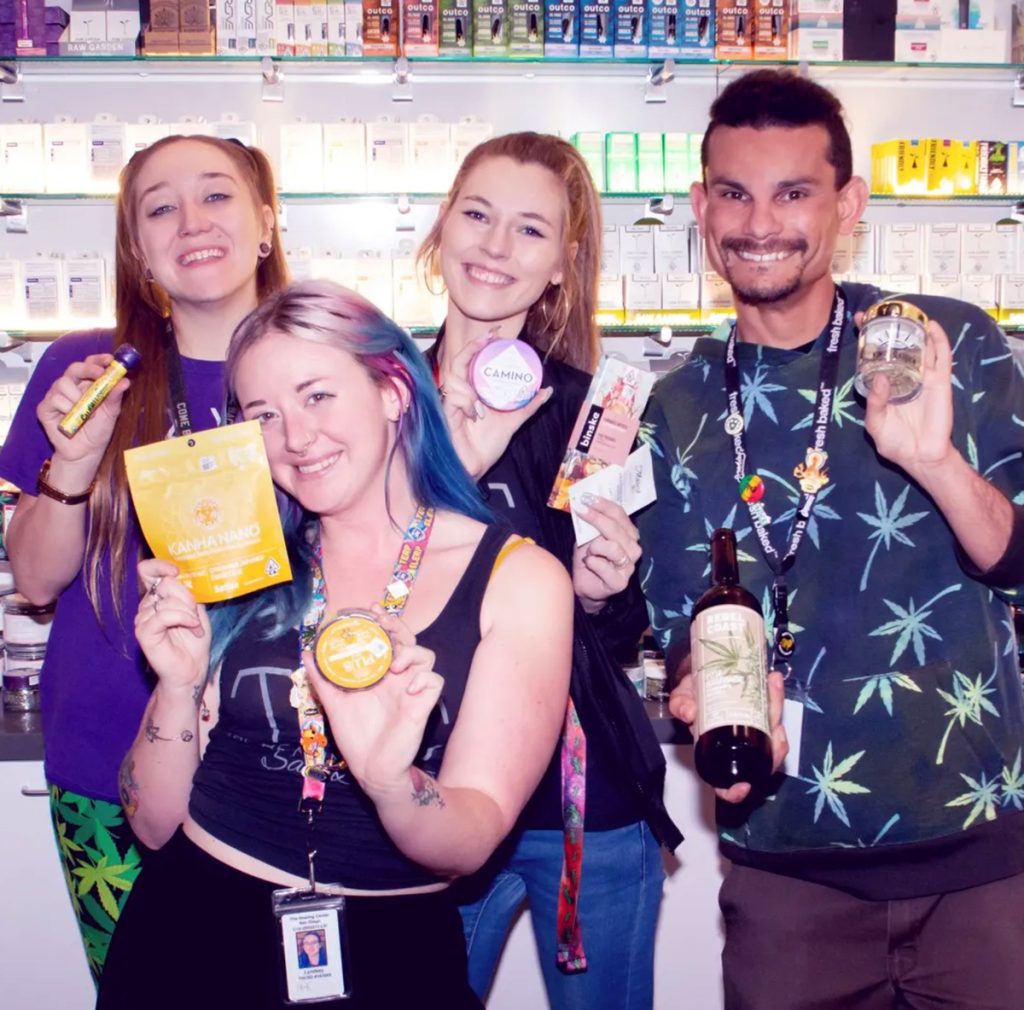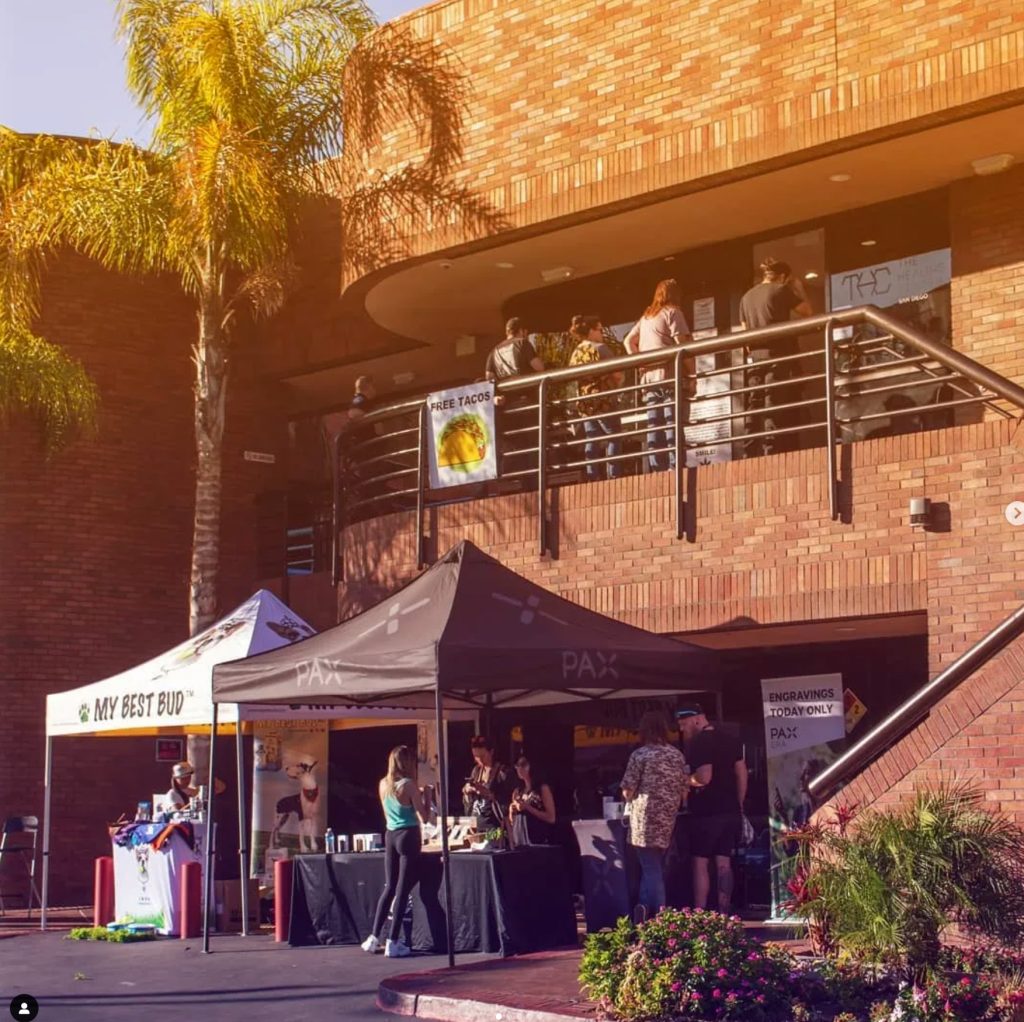 Of all the dispensaries in Mission Valley, The Healing Center San Diego (THCSD) is truly the cat's meow. Their establishment is well-organized with a clean layout, and the staff is knowledgeable, positive and professional. Their trusty budtenders can guide you to a curated selection of great products from some of California's top brands, including Carry Alien Labs, Cali Kush Farms, Dripp Extracts, Farm 2 Lab, Green Revolution, Space Coyote, Terra and more. The Healing Center San Diego dispensary Mission Valley also offers amazing deals for first timers, as well as a loyalty club for those who want to discover new products and keep in the know on emerging brands. Another great perk about The Healing Center is that their website offers helpful articles on the benefits of cannabis and how to consume cannabis to achieve certain outcomes, helping both beginners and avid weed users to use cannabis to its full potential, no matter what their individual need.
Address: 3703 Camino del Rio S, San Diego, CA 92108
Phone: (858) 324-2420
Hours: Mon – Sun, 7:00 a.m. – 9:00 p.m.
March and Ash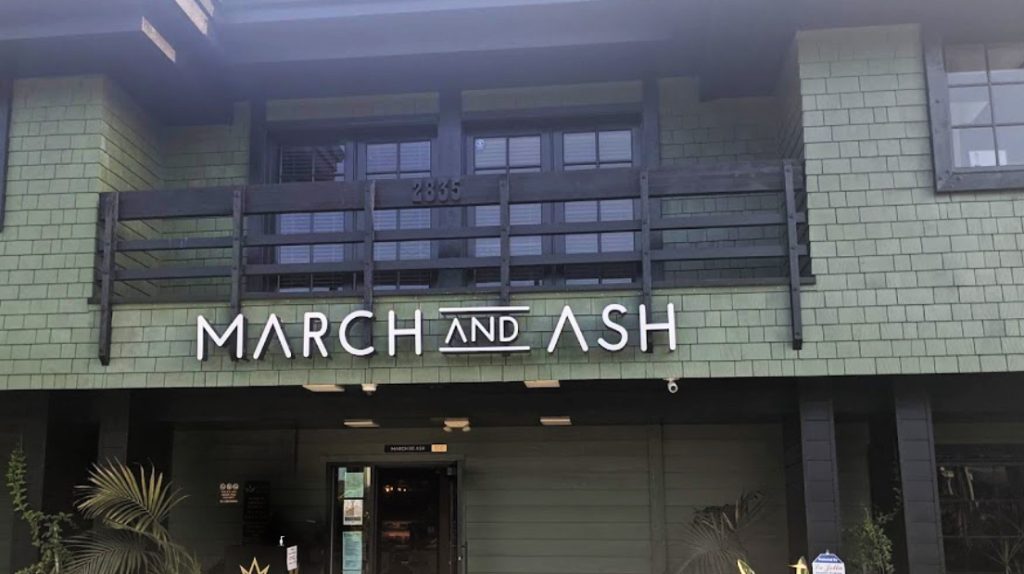 The March and Ash dispensary in Mission Valley promotes trending and award-winning brands, supreme products, and cannabis forward podcasts that shed light on all things related to cannabinoids. Walk inside, and you'll feel like you're in a designer drug store with lots of natural woods and plants. March and Ash has unique daily deals like "Roll 1 up Wednesday's" where you get $1 pre-roll with every order. Some brands they feature include Farmer and the Felon, Jetty Extracts, and Papa & Barkley. If you're big on edibles, you can try out their Lost Farm strawberry lemonade resin gummies, or golden citrus bark lites tonic from CANN. While March and Ash is a solid option for dispensaries in Mission Valley, their fresh flower tends to be slightly more expensive than competitors.
Address: 2835 Camino del Rio S #100, San Diego, CA 92108
Phone: (619) 314-7336
Hours: Mon – Sun, 7:00 a.m. – 9:00 p.m.
SDRC – San Diego Recreational Cannabis Dispensary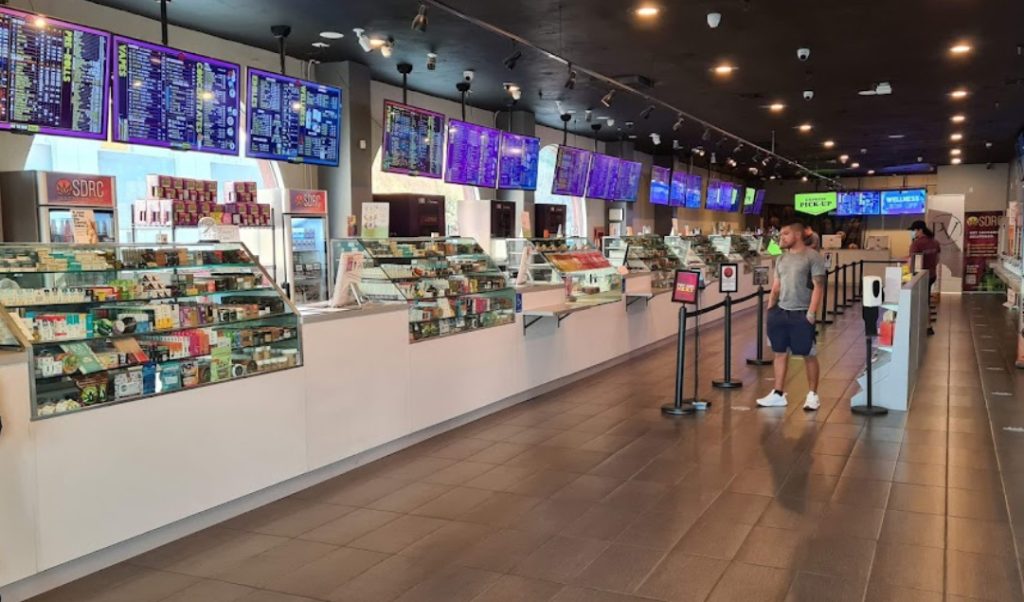 SDRC opened their doors in 2018 as San Diego Recreational Cannabis (SDRC), as a family-owned and veteran-owned dispensary, though recently they went through a name change and brand makeover because of their recent expansion outside of the San Diego area. They currently have 3 locations, one being in Ukiah, California with plans to scale this year, so dropping the "San Diego" title only made sense. Their goal is to make buyers feel safe and comfortable, and accessible to first time users. They pride themselves on offering out-the-door pricing, with "guaranteed the lowest prices compared to any local licensed dispensary" though the cannabis superstore is lacking in seed selection–limiting their options to seeds from Equilibrium Genetics.
Address: 1299 Camino del Rio S, San Diego, CA 92108
Phone: (619) 906-5546
Hours: Mon – Sat, 8:00 a.m. – 8:00 p.m.
Sun 9:00 a.m. – 7:00 p.m.
Cannabis 21 +
Cannabis 21+, formerly titled SDRC (see above), is one of the hippest dispensaries in Mission Valley you'll come across. They offer fresh bud, shake, trim, and pre-ground and pre-rolled flower, as well as infused flower from THC Design. This family-owned, woman owned, veteran-owned small business has a massive variety of products offered both online and at their dispensary. Their loyalty program offers generous prices and promotional deals, and they feature some hard-to-find-products such as Lagunitas hi-fi hops, cannabis-infused hoppy sparkling water, and PBR's High Seltzers in a variety of flavors. One caveat with Cannabis 21+ is that wait times can be excessively long, so perhaps consider ordering ahead.
Address: 1233 Camino del Rio S, San Diego, CA 92108
Phone: (619) 906-5546
Hours: Mon – Sun, 9:00 a.m. – 9:00 p.m.
Eaze Recreational Weed Dispensary Mission Valley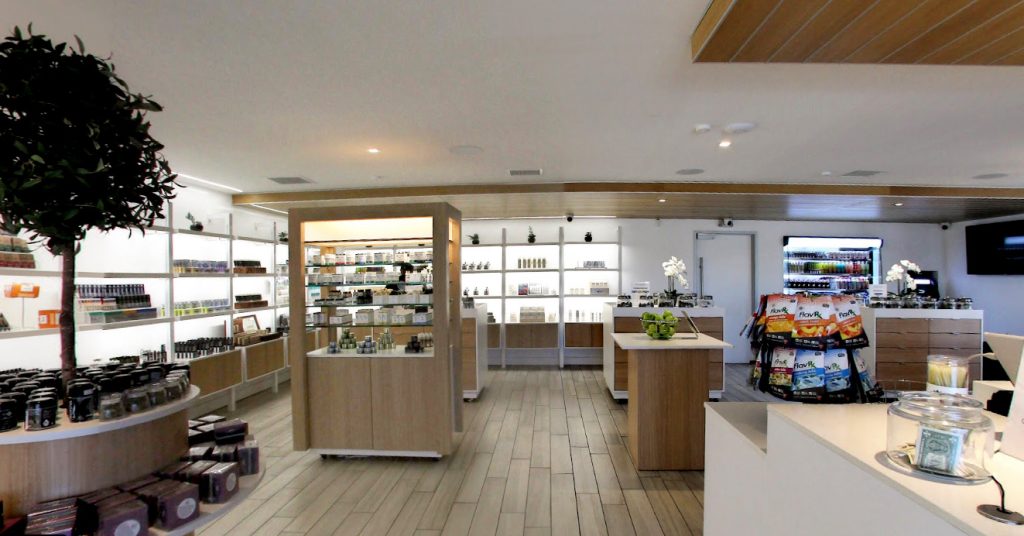 Eaze is a chain found across the nation, but their dispensary in Mission Valley features tons of fresh flower and product and a wide variety of strains for different purposes. They have loads of educational articles online to teach you about the products they carry, the history of CBD and cannabis, common terminology in the cannabis space, current laws, body sensations and feelings when interacting with weed, and more about the plant itself. Essentially, their website serves as a mini encyclopedia for all things related to weed. While their commitment to educating their customers demonstrates their dedication to showcasing cannabis in a positive light, their prices are a bit steeper than other businesses.
Address: 3455 Camino del Rio S, San Diego, CA 92108
Phone: (619) 701-6036
Hours: Mon – Sat, 8:00 a.m. – 8:00 p.m.
Sun 9:00 a.m. – 7:00 p.m.
Urbn Leaf San Diego Cannabis Dispensary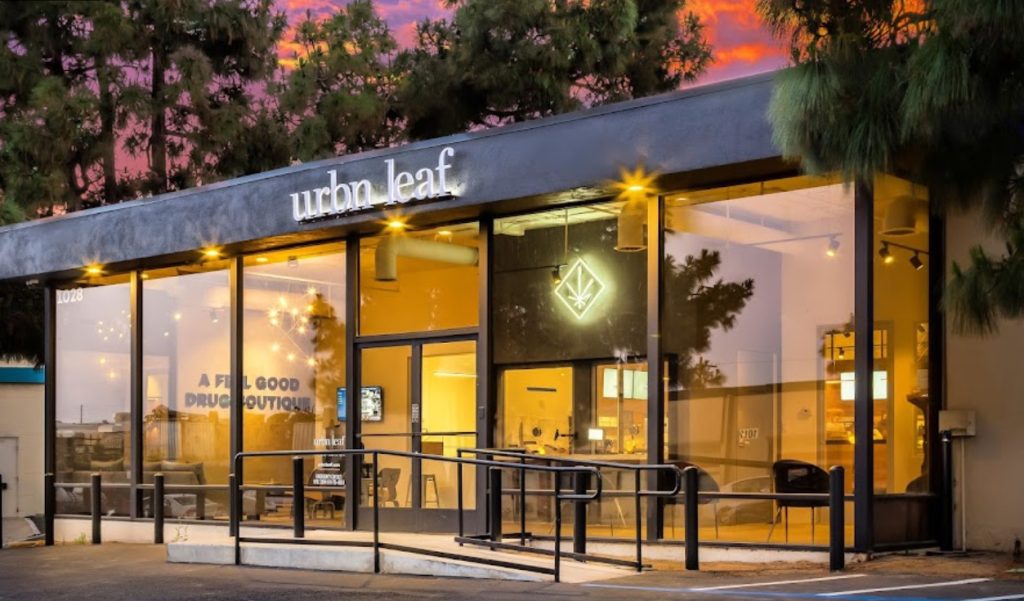 Urbn Leaf dispensary in Mission Valley is their flagship located right off the I-5 and I-8. They have everything you can think of when it comes to flower, vapes, extracts, and edibles, and their helpful and amicable staff are more than happy to help you curate your own cannabis selection to suit your specific needs. While they offer awesome deals, their main supply of products are somewhat expensive. At this time, they only accept cash payment, though they do offer an ATM onsite if you need to pull out some paper. Urbn Leaf's interior is rustic and dimly lit, with a bunch of wood work. It's almost like you're in a hardware store, but instead of shopping for home improvement, you're shopping for mind improvement and enhancements.
Address: 1028 Buenos Ave, San Diego, CA 92110
Phone: (619) 275-2235
Hours: Mon – Sun, 7:00 a.m. – 9:00 p.m.
The Last Word on Dispensaries Near Mission Valley, San Diego
While all of these listed dispensaries in Mission Valley, one really stands out for the rest for their exceptional product supply and brand offerings. The Healing Center San Diego is by far the Mission Valley dispensary that takes the cake. If you want to expand your horizons and scope what other dispensaries are out there, check out our list of each San Diego dispensary worthy of mention, spread out all over the county.
The banner image in this article is courtesy of THC San Diego.