The 5 Dresses Every Woman Needs on Vacation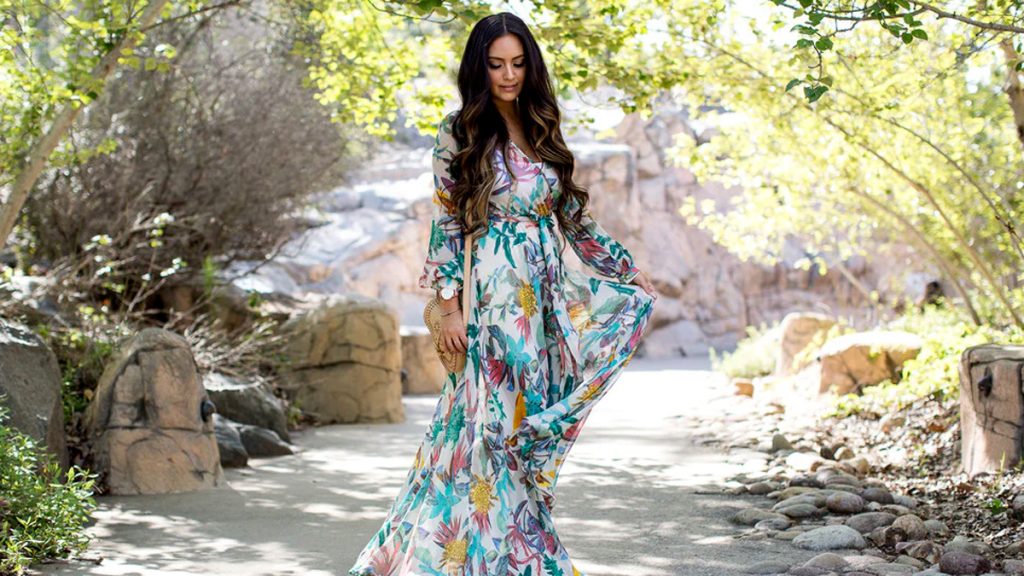 For many people, the highlight of their year is getting away on vacation. Vacations have many benefits, from reducing stress and anxiety, making memories, and reconnecting with family, even reducing metabolic disease risk. Though some people prefer to book a chalet and hit the slopes, most opt for a tropical getaway for some fun in the sun. If you've got a sunny getaway coming up, there are many boxes to check off of your to-do list, the least of which is packing. Whether you're looking to streamline things and pack like a minimalist or just want to revamp your wardrobe and be selfie-ready each day, make sure you add the following dress styles to your suitcase.
Cotton Midi Dresses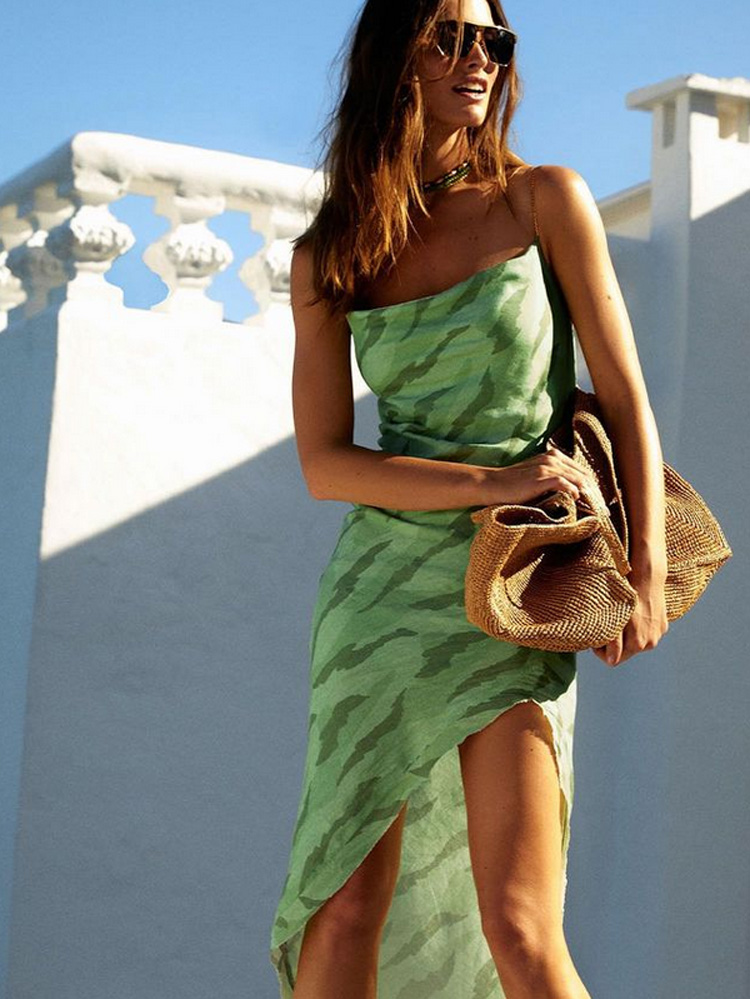 When you're traveling to a tropical climate, there are plenty of reasons why comfort will be key. Sure, the views can't be beaten, but with beaches comes full sun exposure and, most likely, some humidity to battle with. Make sure you stay cool and comfortable in natural, breathable fabrics like cotton. The cotton midi dress keeps you cool and is the perfect length for whatever the day brings. Midi dresses are modest while keeping your ankles and calves exposed to welcoming breezing when it's hot outside. As far as beach dresses go, the cotton midi is the most universally flattering and adaptable to any plan.
Flowy Maxi Dresses
Maxi dresses have almost hit the same iconic status as the LBD (little black dress) for a good reason! On top of being a hot trend for summer, maxi dresses are an easy "one and done" look. They can also be easily dressed up or down, depending on where you wear them. A flowy maxi dress in a beautiful floral print or fun color is perfect for a nice restaurant in the evening but also pairs perfectly with casual flip-flops and beachy wave hairstyles. Opt to pack at least one, preferably two, in your suitcase.
Little Black Dress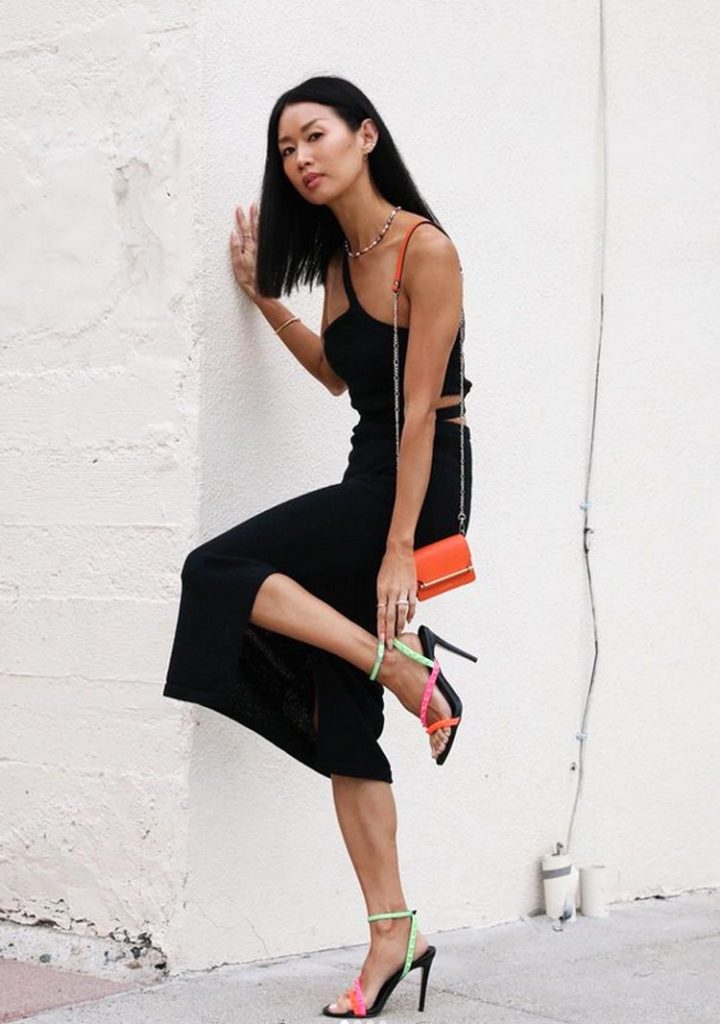 As referenced above, the little black dress is a must-have in anyone's closet. While some women do have a literal small black dress, this is also left open to interpretation. The LBD can be a jumpsuit, a long dress, or a mid-length, but it's almost always in a neutral color and timeless cut. Owning an LBD means having a go-to outfit that looks phenomenal on you and can be suited to many occasions. While your travel plans may not include hitting a casino on the boardwalk or going to a Michelin star restaurant, having something you know you look great in and will meet the dress code is always a good idea.
Flirty Florals
If you think that fun, flirty florals, especially in a mini-length dress, are only for the young or young at heart, think again! As mentioned with the cotton midi dress, the weather and your comfort greatly influence how much you'll enjoy your vacation. Ensure you're comfortable and put together in a cute, floral mini dress. Virtually all brands and fashion houses make some version of a breezy, fun, and floral dress and scream, "I'm on vacation!" Not to mention, they don't get wet as you stroll along the beach, make bike riding on a boardwalk or through a village a breeze, and take the decision-making out of what to wear each day. Shorter dresses also make great cover ups at the pool or oceanside.
Kaftans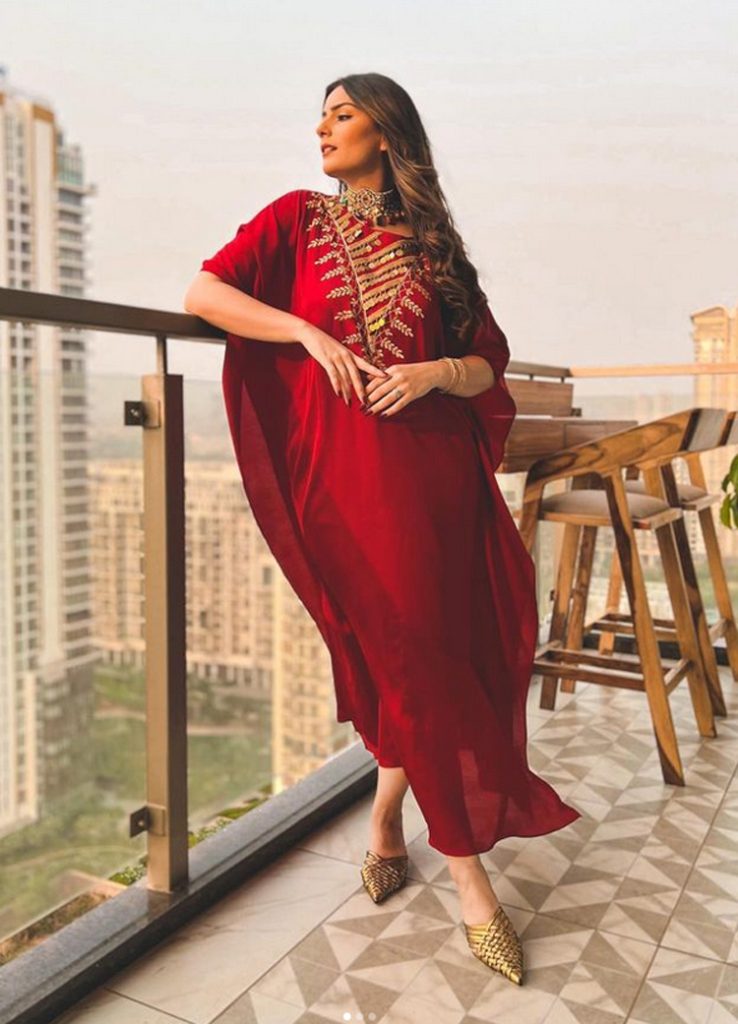 Regarding coverups, few dresses have the ease of use of a kaftan. Once considered almost along the same lines as a mumu of Mrs. Roper from Three's Company, kaftans have come a long way. Nowadays, it's easy to find stunning kaftans for elevated events, and they're even worn as bridal dresses by many women. For a beach vacation, they are great to stroll through a beachside community, grab a quick lunch and shop for souvenirs. Kaftans are typically made of 100% linen or cotton, which keeps you comfortable. Not to mention, you'll be so in love with this beach dress you'll likely continue wearing it long after you return home.
While there are plenty of essentials to include on your packing list for your sunny getaway, these dress styles should also find their way into your luggage. We hope this feature on wardrobe essentials while traveling and vacationing inspires you to new fashion heights. And remember, vacation is about relaxing, not worrying about what to wear daily and if you'll feel comfortable in it. Bon Voyage!
The banner image for this article is courtesy of San Diego fashion blogger, Vanessa Balli at VanessaBalliHair.com