Home Renters' Guide to San Diego: 3 Tips to Make Renting a Breeze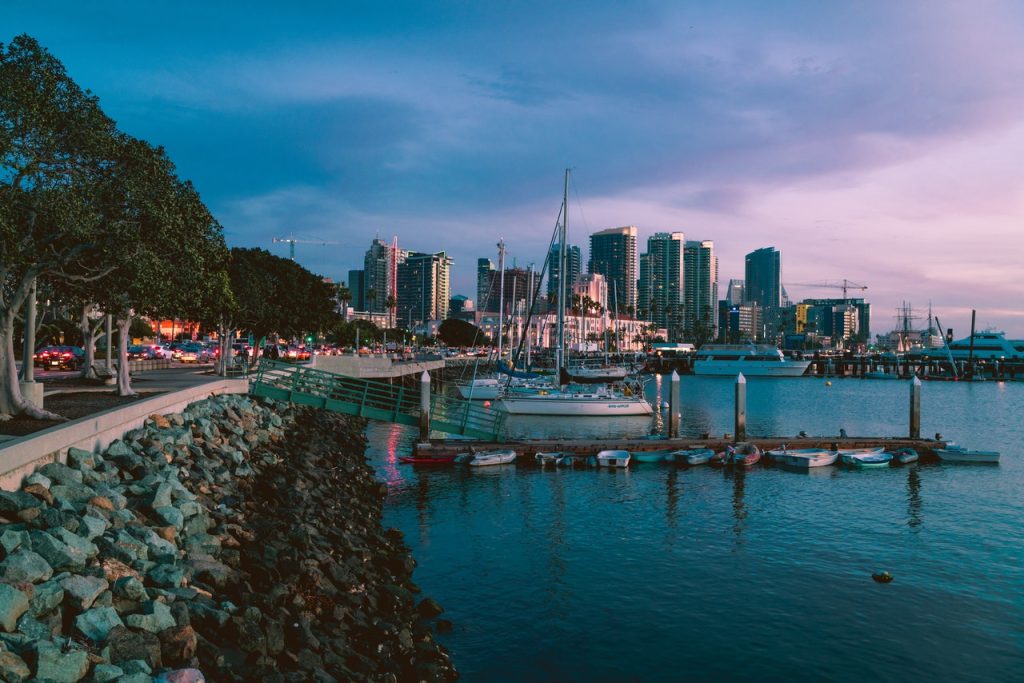 Beautiful white sand beaches, endless sunny days, and countless attractions to see; it's no wonder that San Diego has quickly become one of the most popular destinations in the country. The rental market for the area has heated up dramatically in recent years, and finding a good deal on a house has become increasingly difficult.
Before making any final decisions on your move, you'll want to understand the advantages and disadvantages of living in this coastal California city.
Pros of Living in San Diego
The market in San Diego is hot for a reason, and there are many reasons why out-of-staters flock to the city. Ranging from water to weather, here are four pros of living in San Diego.
Easy Ocean Access
San Diego boasts an amazing 31 different beaches to choose from, allowing you to swim, surf, and kayak to your heart's content. If ocean views are on your "must-have" list, there are a number of rental houses dotting the coastline. While these properties may be a bit much for some budgets, it's tough to beat seeing the sunset over the Pacific.
Numerous Fun Activities and Attractions
There are too many to list here, but if being bored is a concern, don't worry. San Diego is filled with indoor and outdoor attractions to make any weekend memorable, including:
● Balboa Park: home to the San Diego Zoo, multiple museums, and a sunken butterfly garden, Balboa Park is an amazing place to walk and observe some of San Diego's art and natural beauty.
● Sunset Cliffs Natural Park: Boasting some of the best views in town, Sunset Cliffs gives surfers, hikers, and birdwatchers a great environment to pursue their hobbies with the ocean sitting gently in the background.
● Torrey Pines State Natural Reserve: One of the only places you can see the Torrey Pine, a rare tree species, Torrey Pines State Natural Reserve offers guided tours and a variety of trails to explore.
Environmentally Friendly
Voted the "greenest city" in 2021, San Diego is committed to lowering its carbon footprint and preserving the planet as much as possible. Utilizing everything from recycling programs, electric vehicle incentives, and smart-energy policies to initiatives promoting the creation of green job opportunities, San Diego and its citizens have made a commitment to creating an environmentally-conscious utopia.
If sustainable living is a must-have, you couldn't pick a better city to move to than San Diego.
Amazing Weather
If your ideal day includes the sentence "70 degrees and sunny", then you'll be very happy living in San Diego. The summers in the city are warm, arid, and clear, with mild cool winters that rarely drop below 50°F. You won't need to worry about tornadoes or hurricanes, with light rain being the biggest inconvenience when it comes to climate.
For those that love the sun, San Diego is a paradise.
Cons of Living in San Diego
With all of San Diego's positive attributes, why would anyone want to live elsewhere? Well, that's the issue: there is no shortage of new residents looking to live in this city by the sea. Here are a few of the unfortunate disadvantages of living in San Diego.
Incredibly High Costs
It's estimated that living in San Diego is 44% more expensive than the national average, with a cost of living rating of 77.93 out of 100. This means food, gas, and anything else you could think of will cost more than elsewhere in the country; unfortunately, rent is no different. A one-bedroom house in San Diego can be nearly $3,000, with some neighborhoods reaching even higher.
Lack of Parking and Heavy Traffic
With a population of 1.415 million, San Diego has a severe lack of available parking and some of the worst traffic in America. If your rental does not include a parking spot, you will usually find yourself fighting for street parking on most nights.
Traffic is also a significant issue, with Interstate 5 backing up for miles during rush hour and side streets clogged with those desperately trying to get home.
Subpar Public Transportation
If you don't have a vehicle, you may find it difficult to get around in San Diego. Like much of the country, San Diego's public transportation leaves much to be desired; the city lacks a subway system, which further aggravates traffic problems.
There is a light rail system that can help you get to different parts of the city, along with the MTS Bus system, but you will still need to plan far ahead if you want to get somewhere on time.
Significant Homelessness
With a homeless population of close to 9,000 and increasing everywhere, homelessness is a serious issue in San Diego. Certain businesses in the downtown area struggle with the problem, saying that tents block entrances and ward away potential customers.
The city is doing its best to combat the issue, establishing more shelters and a higher number of beds, but for now, the problem persists.
Tips for Renting in San Diego
Overall, the pros outweigh the cons of living in San Diego; the city offers a type of lifestyle that's hard to find elsewhere in the country. But in such a desirable area, how can you find a decent rental? Here are three tips you can use to find the rental house of your dreams.
Establish Your Budget
Because the market is so hot in San Diego, make sure to have a strong sense of your budget. Calculate how much your monthly expenses are without rent included and see how much money you have left over to work with.
This will help you choose what neighborhood to live in and what type of property agent or licensed professional you'll need. Speaking of property agents…
Find the Right Property Agent
A good property agent can be the difference between struggling to find a decent home and getting everything you want in a rental. Unfortunately, with the real estate market exploding with new agents in recent years, you'll need to vet a property agent before sharing personal information.
You can search California public records to find info about a potential agent; these searches are easy to complete, with a California license plate lookup often being the simplest method of finding what you need. Once you have confirmed an agent is legitimate, they will help you locate your ideal rental.
Get Good Insurance
Renters or home insurance is a must-have for anyone looking to live in San Diego, as it can offer you peace of mind. By protecting your personal property with an insurance plan, you can ensure you'll have everything you need if something disastrous occurs.
These plans can cover theft, certain natural disasters, water damage, and many other issues that pop up while occupying a home. Having insurance isn't only important in San Diego; wherever you live, it's always a good idea to get the best policy possible.
San Diego: Worth The Price
While your rent payment may be daunting, San Diego offers some of the best weather and beach access in the United States. As long as you know precisely what you're looking for, choose the right property agent, and can fit the town's living costs into your budget, renting in "America's Finest City" could be one of the best decisions you make in your life.
About the author: Ben is a Web Operations Executive at InfoTracer who takes a wide view from the whole system. He authors guides on entire security posture, both physical and cyber.