Reasons to Go to La Jolla During The 2021 Farmers Insurance Open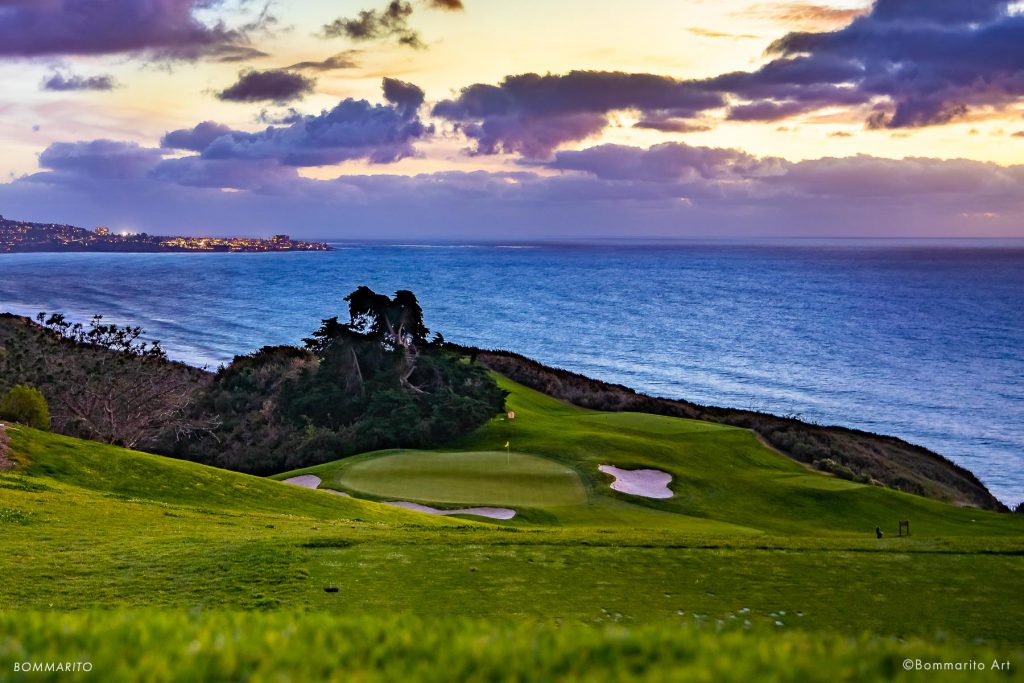 San Diego is abuzz with news that December's stay-at-home order has been lifted in Southern California. We're back in the COVID-19 "purple tier," which means that restaurants, wineries, and tasting rooms are allowed to offer modified outdoor dining. Breweries and bars without food service remain closed. And live sporting events can continue as long as fans aren't in attendance.
This is just in time for local golf fans, because the 2021 Farmers Insurance Open, a La Jolla-based PGA Tour event, runs from Jan. 28 – 31.
Background on the Farmers Insurance Open
One of the premier golf events is back at Torrey Pines. For over 50 years, the world famous Farmers Insurance Open has been hosted at the beautiful Torrey Pines Golf Course under perfect skies and buffeted by beautiful coastlines in idyllic Torrey Pines north of La Jolla.
Since 1968 this event has brought some of the world's best to compete for the championship, which is no different this year. Local hero Phil Mickelson, legends Tiger Woods, Arnold Palmer, and Gary Player have all been champions at the crown jewel event in La Jolla.
This year's field is loaded with talent from favorites Jon Rahm and Rory McIlroy versus the field, so who ya got? According to CBS Sportsline, the top ten finishers based on odds to win the tournament are:
Jon Rahm 7-1
Rory McIlroy 8-1
Xander Schauffele 14-1
Tony Finau 20-1
Patrick Reed 25-1
Harris English 25-1
Viktor Hovland 28-1
Sungjae Im 28-1
Hideki Matsuyama 28-1
Scottie Scheffler 33-1
The four-day event is sure to be remarkable. And with San Diego having the stay-at-home order lifted, that means you and the family can make an entire trip to the event and have time to explore what to do in La Jolla for a day to experience what makes it an extraordinary place.
The current public health status is that San Diego is listed in the Purple Tier. This tier means that local eateries can serve food and beverages outdoors, shops can be open at a limited occupancy, and the parks and beaches will be available for all activities.
If you're considering checking out the action, keep reading for our list of things to do around Torrey Pines.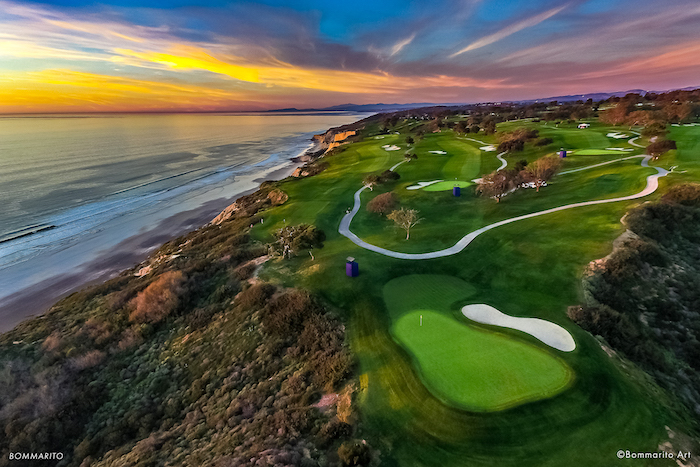 Why Stop By La Jolla?

Just south of the Torrey Pines Golf Course is the city of La Jolla, also known as the Jewel City.
This pristine city has a small-town feel and offers a slew of places to shop, eat, swim, and enjoy the outdoors for the entire family. From restaurants, beaches, parks, hiking trails, and more, see all that La Jolla has to offer and why it's called the Jewel City. And don't worry, there's plenty of kid friendly things to do in La Jolla.
Where to Eat
After a long day at the course, check out some of the best eateries in La Jolla. You can get food to go and picnic, or sit along the sidewalks and take in the ambiance of downtown La Jolla.
Taco Stand
One of the local's secret spots, these handmade fresh tortillas, and authentic Tijuana style food-to-order is a sure-fire hit. Like all good things, these tacos take a little bit of time, so expect a slight wait as this is one happening taco joint.
Georges at the Cove
Voted best restaurant in San Diego, this upscale eatery is open for curbside pickup. Choose from the Chef's 3-Course menu, a particular Saturday "Date-night" option, or Family-dinner on Sunday. Order ahead to schedule your pick-up time to get these tasty treats while watching the tournament play-out.
Nine-Ten
A "Michelin-plate" designated restaurant, Nine Ten offers a rotating menu of California Coastal Cuisine. Check the website for updates on their reopening plans.
Whisknladle
After 12 years, Whisknladle is permanently closed due to the COVID pandemic. However, check out its sister restaurant Catania for fine Italian cuisine made-to-order and curbside pickup between 4-8 pm.
Puesto
Known for their unique take on tacos and other savory Mexican dishes, Puesto is famous throughout La Jolla. Check for updates on their menu and hours of operation.
Parakeet Cafe
With a focus on organic, whole-foods, Parakeet Cafe believes in Hippocrates philosophy that we are what we eat and "let food be thy medicine."
Where to Go
Don't forget to take some time to explore everything else that La Jolla has to offer.
If you need suggestions for things to do in La Jolla, we've included a list of the top La Jolla beaches and others nearby for you to stretch out and enjoy.
La Jolla Cove
If you've never checked out La Jolla Cove, you're missing out. The cove is one of the premier places to visit in La Jolla. You can watch the seals and sea lions that call the kiddie pool their resting place from the secured edges of the cliffs.
Del Mar
Just north of La Jolla is the city of Del Mar. With family-friendly beaches to swim, sunbathe, and explore, the shops and restaurants around Del Mar (almost) rival some of La Jolla's.
Carlsbad
North by about 15 miles is Carlsbad, a bustling city with outlet malls, beaches, and the lagoon to spend the day relaxing on a shoreline, shopping, or eating at many restaurants.
Pacific Beach
This beach town that the locals call "PB" is located just south of La Jolla and hosts the famous body-surfing spot at Marine Street, Crystal Pier, the start of the PB/MB boardwalk, and plenty of coastline for any activity.
Mission Beach
South of Pacific Beach, Mission Beach connects to its neighbor by way of the boardwalk that ends at Belmont Park, San Diego's original rollercoaster!
Ocean Beach
Ocean Beach is known fondly as "OB" hosts many breweries, and has a weekly farmers market. Wander around Voltaire street and see some of the original beach town life.
Coronado
This family-friendly "small-town" is located just over the Bay Bridge in San Diego Harbor. Tour the mile-long Orange Avenue and visit local restaurants, parks, and the historic Hotel Del Coronado, home to more than a few movies over the years and rumored to be the inspiration for L. Frank Baum's Emerald City.