7 Things You Didn't Know About Sunny Jim Cave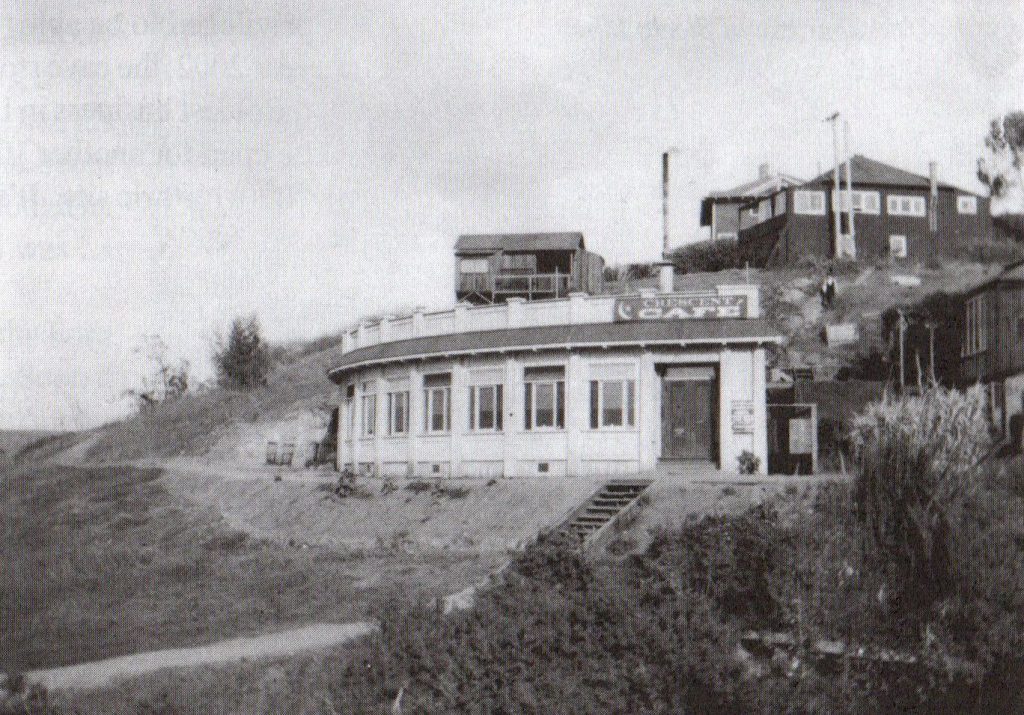 Have you explored Sunny Jim Cave? Post your photos on Instagram and tag us @lajollacom to be featured on our profile!
Sunny Jim Cave is one of seven unique La Jolla Cove caves. Having been open to the public since 1903, the cave boasts a fascinating history and a little bit of folklore. From the man who discovered and dug the tunnel to bootleggers and an old Cafe, we managed to uncover a few interesting facts about Sunny Jim Cave.
1. Early visitors had to descend by rope
The tunnel down to the cave was completed by the end of 1903, but the 145 steps down weren't built until several years later. Early visitors were forced to descend the steep, dark tunnel via rope — and not much else, making it a somewhat treacherous tourist attraction. Despite its precariousness, the Cave, upon first opening, was instantly popular and began drawing at least 200 visitors per day at just $.50 each.
2. A restaurant, the Crescent Cafe, once occupied the Cave Store site
High above Emerald Cove on Goldfish Point in the early 1900s, the Crescent Cafe was a convex-shaped building near the caves where snacks and beverages could be savored with an incredible view after a visit down to Sunny Jim Cave. It sat ten feet north of where the current shop is today.
Sadly, the Crescent burned to the ground in 1915. The arsonist was believed to be William Peck, the same man who burned Ellen Browning Scripps' South Moulton Villa on Prospect Street a few years earlier.
3. Bootleggers & smugglers found their own uses for the Cave
The opening of Schulz's passageway was attractive to more than just tourists. According to legend, bootleggers used it to funnel whiskey to San Diego distributors during Prohibition. Later, smugglers of illegal immigrants were also said to frequent the cave, using it as a stowaway spot and passageway for their mostly Chinese charges.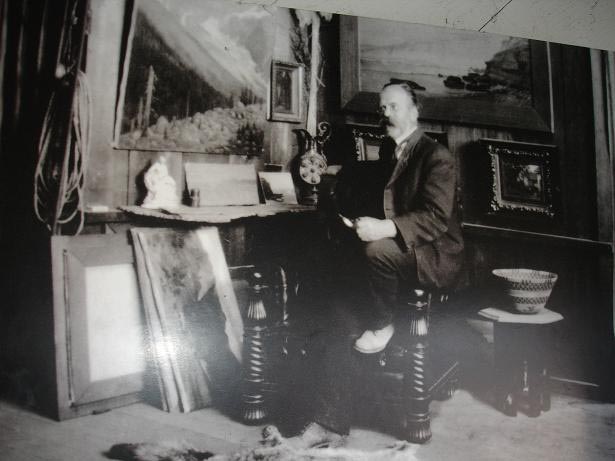 Gustav Shulz in his La Jolla studio. [image: La Jolla Historical Society]
4. It took nearly 2 years to dig the tunnel to the cave
In 1902, a German professor and mining engineer named Gustav Shulz became fascinated with the caves he spotted along La Jolla's coast. He hatched a plan to construct a tunnel through Sunny Jim to enable visitors a one-of-a-kind view — and charge them for it, of course. Little did he know it would quickly become one of La Jolla's biggest attractions!
For the next year and a half, Schulz and his hired laborers used picks and shovels to slowly tunnel upwards through the roof of the largest cave, finally emerging above the cliffs and six other sea caves.
Explore with us as we descend into the famous Sunny Jim Cave in La Jolla, CA. Learn more here.
5. It's been used as a movie set
The cave has frequently been used as a set for movies, including "Neptune's Daughter" and several pirate-themed features; which makes sense!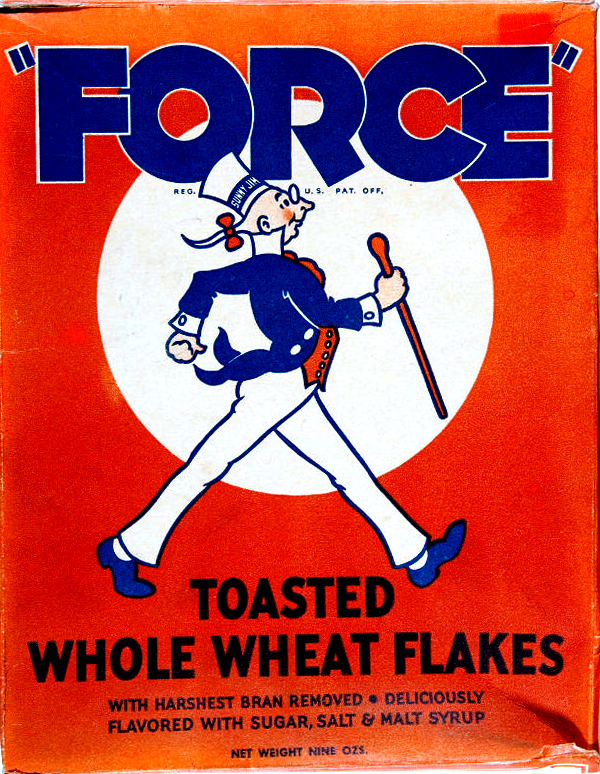 6. It was (supposedly) named by the man who created Wizard of Oz
According to one legend, L. Frank Baum named the cave after a cartoon character that appeared on boxes of a British breakfast cereal called Force Wheat Flakes in the early 1900s, since the cave opening resembled the shape of Sunny Jim's head. This is the most widely accepted theory; however, there are a couple of other rumors circulating about its origins — much like the uncertainty of La Jolla's own name!
7. A man filed a petition a year before Shulz did to dig his own tunnel — and was denied
Thomas Diamond owned property along Cave Street, and he too saw what potential (mostly financial) the sea caves had. He petitioned on November 3, 1902 to run a tunnel starting on his property at a 30-degree angle to the caves, and another tunnel running under Cave Street that would connect all the caves. He stated that he intended to "construct steps or a tramway leading from the surface of his property to the caves;" sound familiar?
The two apparently even had some difficulty with each other — and it got physical. The incident resulted in the arrest of Diamond on the charge of battery; while he was out on his $10 bail, Professor Schulz took it upon himself to begin tunneling into the caves at La Jolla from his property! Mr. Diamond's petition to tunnel from the street was denied.