The Best Dog Parks in La Jolla (The Views Aren't Bad Either!)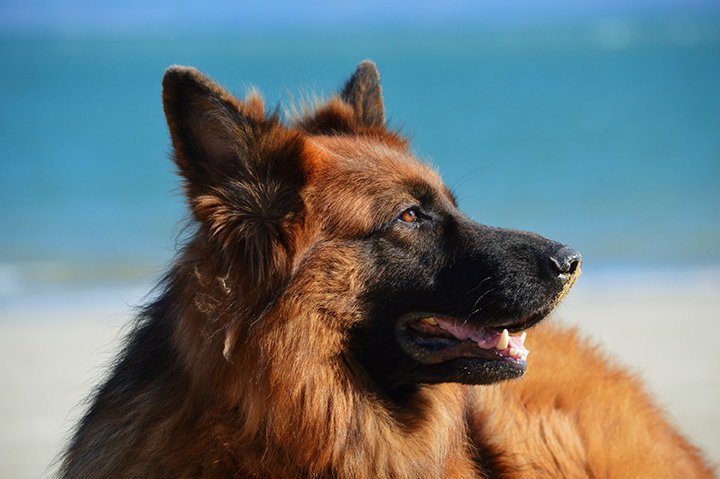 There are plenty of beautiful, grassy parks in La Jolla, and we even have dog-friendly hotels, but not all parks are completely dog-friendly (especially for off-leash activities). There are a couple, though! Your furry friend will thank you after a visit to these awesome dog parks in La Jolla — complete with ocean views and tucked-away picnic spots, they're great places to spend the afternoon.
Starkey Mini Park
Draper Ave. & Gravilla St.
This is a small, tucked-away little park and the 'unofficial' dog park of La Jolla and Windansea Beach. It's located just east of La Jolla Blvd., but if you blink you might miss it! It's a quiet spot perfect for spending a sunny afternoon. There are plenty of bench seats that overlook a beautiful, quiet neighborhood, and of course — the ocean. It's okay to let your dog off-leash here, but do be aware of the street traffic. The area is covered in canopy trees and offers plenty of shade on warmer days. Bring a picnic lunch and make an afternoon of it with your pup!
Capehart Park
Felspar Street & Soledad Mountain Rd.
Tucked away between Pacific Beach and La Jolla, this is a 1-acre park offers a bunch of amenities for its four-legged patrons and is a favorite for many locals. Its amenities include two fenced pens on turfed areas: one for small dogs and one for large dogs; areas with drinking water for dogs; drinking fountains; plenty of picnic tables and benches; and a parking area. It is near a relatively busy street, but there is adequate fencing and plenty of distractions for your furry friend — and it's definitely okay for them to go off-leash. It gets pretty crowded during the day, so be sure and plan accordingly; that being said, this is a great spot for more social dogs.
Just south of the Pacific Beach area you'll find the well known dog park in Ocean Beach (Dusty Rhodes), as well as Dog Beach — both spots are pretty big, and make for great group outings!
Calumet Park
Calumet Ave & Colima Ct.
Though not known as a dog park specifically, plenty of locals bring their dogs here for sunset strolls or just a little playtime during the day. It's a small, cliffside park on the edge of La Jolla (closer to Bird Rock) and provides some pretty spectacular oceanfront views. When it isn't being used for a wedding (it's a popular spot) you'll see dogs and owners enjoying the view. It's almost always less crowded than its more well-known counterpart, Cuvier Park — also known as the "Wedding Bowl." There are a few benches here for sitting, but not very other amenities; the grass makes for a great spot for a picnic, though.
Do keep your dog on a leash here! Animal Services officers have been writing citations for off-leash violations as it's in a heavily residential area and not explicitly a dog park.
What about a La Jolla dog beach? Dogs are typically not allowed on beaches, except during set times from 6pm to 9am. Dogs must be leashed at all times.