La Jolla Music Society

La Jolla Music Society
Head to Ivanhoe Avenue to find the highly impactful, arts promoting La Jolla Music Society. Ever since its founding in 1941, it's founders and members have been furthering the arts, hosting concerts, bringing educational opportunities and giving life to musical performances.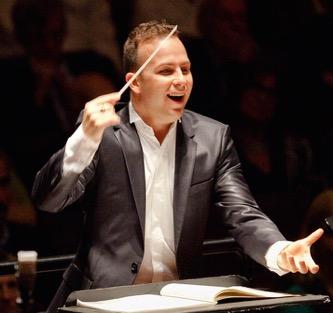 Performances & Concerts
The La Jolla Music Society has hosts truly incredible and, often, world-famous artists. There's an amazing diversity in performances, just a small number of examples being cellist Yo-Yo Ma, winners of the Gramophone Artist of the Year, homages to classical music works by Tchaikovsky, famous flamenco dancers, violin quartets, award-winning taiko drumming, Mitsuko Uchida's piano works, the New York City Ballet and The Boston Pops.
Discovery Series Private Dinners are something that are truly unique about this organization. Your ticket to one allows you into a supper at a private home in which you dine with a small group of fellow concert attendees and the actual performer! This is a dream opportunity to meet and ask questions of someone who may be your favorite artist.
Here are some of the biggest annual events to be on the look out for:
Summerfest
Held each year at Scripps Park above La Jolla Cove, this outdoor concert under the stars is as fun as it is free…yes, free! Come revel in this year's musical performances as the sun goes down.
Winterfest Gala
This is an extravagant, musical performance that wows its audience year after year. It is not only entertainment, but food, drinks and mingling company as well. Best of all, all the proceeds are going to support educational and musical programs of the society.
Getting More Involved
Perhaps you don't just want to attend events, you want to dive into and enhance your own artistic abilities. You can do so through many programs that the La Jolla Music Society hosts and promotes. Some of these include:
Coaching Workshops
Before many concerts, the famous, highly trained musicians performing in them actually sit down with locals, such as in the Artist Development Program, to experience music in a close knit setting with other music lovers.
Preludes
The ticket to a concert buys you more than the set performance time itself. Come early to many shows experience the "prelude", which can interviews with performing artists or even the opportunity for young local musicians to come on stage to perform. This is an amazing way for young artists to gain confidence and hone skills in a stage setting.
CHOREOLab
The best of the best in choreography come from around the world to act as a panel for local dance masters. For the select 5 that make it through the applications, they will receive feedback and opportunity beyond their dreams.
La Jolla Symphony & Chorus
Crave more live music? This non-profit, with roots in the 1950s, seeks to provide affordable concerts and live event opportunities. It hosts many of these year round, including events that partner with UCSD and others that invite young, up-and-coming artists to take part. Be on the lookout for upcoming events; tickets do sell out! Learn more about it at our La Jolla Symphony & Chorus Page. And we have also recently added an article about the best music stores in San Diego.