La Jolla Restaurants to Celebrate Dad for Father's Day in 2023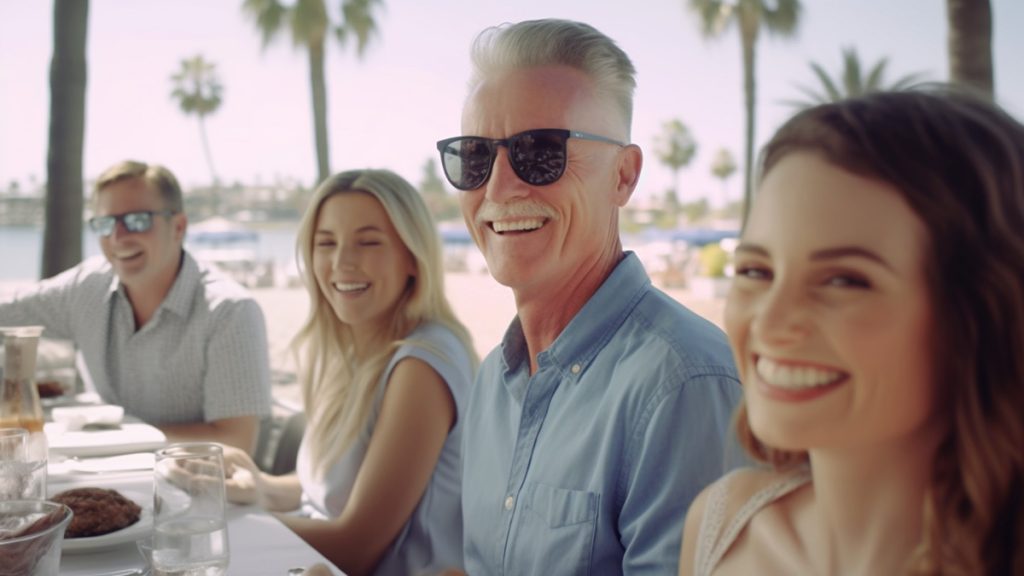 Father's Day is right around the corner — this year, treat Dad to a delicious brunch in La Jolla! Whether your dad prefers an ocean view brunch or he's more of a tacos and beer guy, we've rounded up a few different La Jolla restaurants that will make Dad's day super special. Make a whole outing of it and spend the rest of the afternoon at La Jolla Cove or down at La Jolla Shores for a beach day. Check out must-dos and what to see with our La Jolla Cove guide.
Table of Contents
Caroline's Seaside Cafe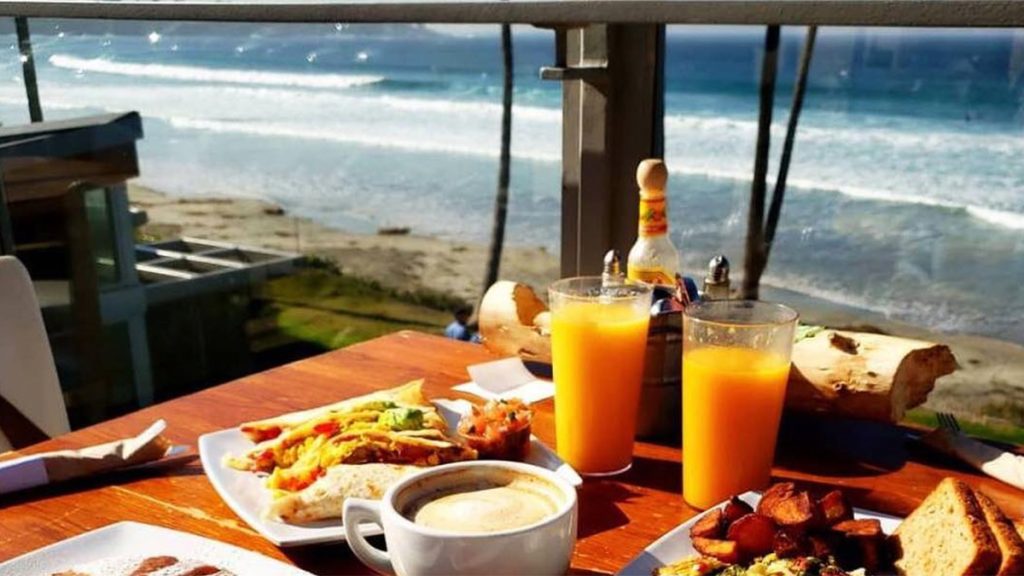 Looking to treat Dad to brunch with an ocean view? Caroline's Seaside Cafe, located at the Scripps Institute of Oceanography campus, is the perfect spot.
What to get: Beef short ribs "hash" & eggs served with peppers, onions, potatoes and toast.
Sadly, Caroline's does not take reservations and you order at the counter before choosing a seat. Tip: Paid parking is available on the adjacent parking lots during weekends only. UCSD students receive 30% off with student ID.
Puesto La Jolla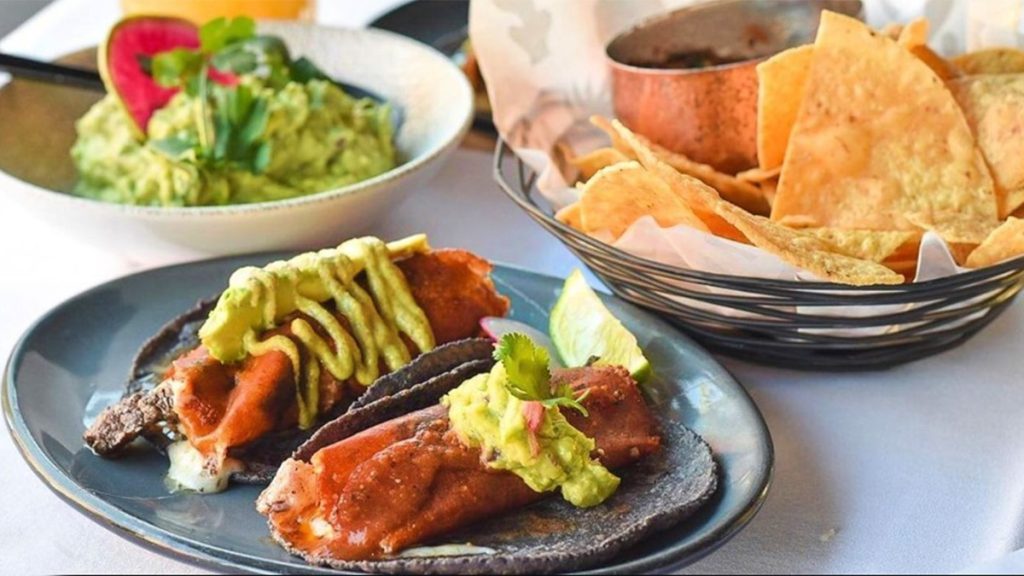 If your dad prefers lunch tacos over brunch fare, then Puesto La Jolla is the top choice! Puesto boasts some of the most authentic and delicious Mexican food in town, and is always a great family choice because of the casual atmosphere.
What to get: Try the Chicken Al Pastor tacos — it's one of their specialties. Splurge on a Frozen Horchata and you've got to order a side of esquite, which is an upscale version of street corn. And Puesto La Jolla has tons of libations dad will love.
This is a popular spot so be sure to make reservations days in advance. Parking is also tricky so give yourself plenty of time.
The Marine Room
Treat Dad to a special brunch buffet that he will always remember! Enjoy an amazing selection of hearty main courses like their Signature Seafood Crepes, Ancho Coffee Roasted Angus Prime Rib, and Blackberry Wine Braised Kruobuta Pork Cheeks.
Pro-tip: If you've yet to experience a High Tide Dinner, be sure to put it on your summer bucket list!
Piatti La Jolla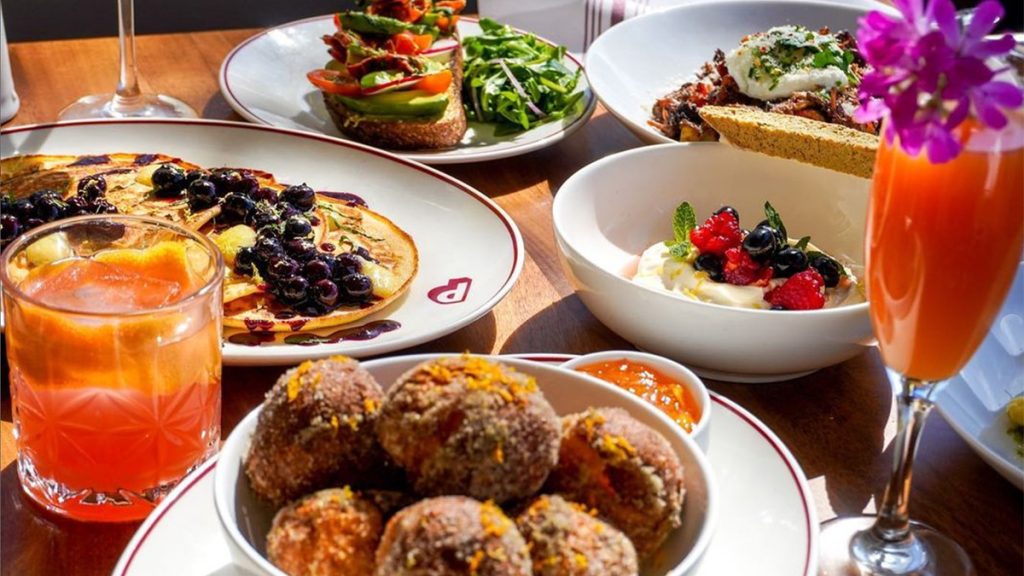 Nestled in the La Jolla Shores neighborhood, Piatti's inviting atmosphere and delicious Italian food is a great option for a Father's Day lunch!
What to get: Benedetto Con Salmone, Uova Con Salsa Verde, or the Pizza Chorizo!
Tip: Both lunch and brunch menus are available during this time.
The Shores Restaurant
Show Dad how much you love him with an oceanfront brunch buffet. You'll find a range of yummy options during this special Father's Day feast — everything from Cinnamon Raisin Brioche French Toast to Slow Roasted Prime Rib of Beef. Enjoy plenty of tasty sides, a complete children's station, and more.
Conclusion
While you're treating dear Dad to a seaside feast, don't forget the gifts! He'll love a new golf club, or the latest fragrance, Club De Nuit Intense, is bound to make him smile.
So, how will you be celebrating Father's Day? Looking for more food options? Check out our ultimate guide to La Jolla restaurants here.