9 Reasons to Try La Jolla Surf Lessons with Surf Diva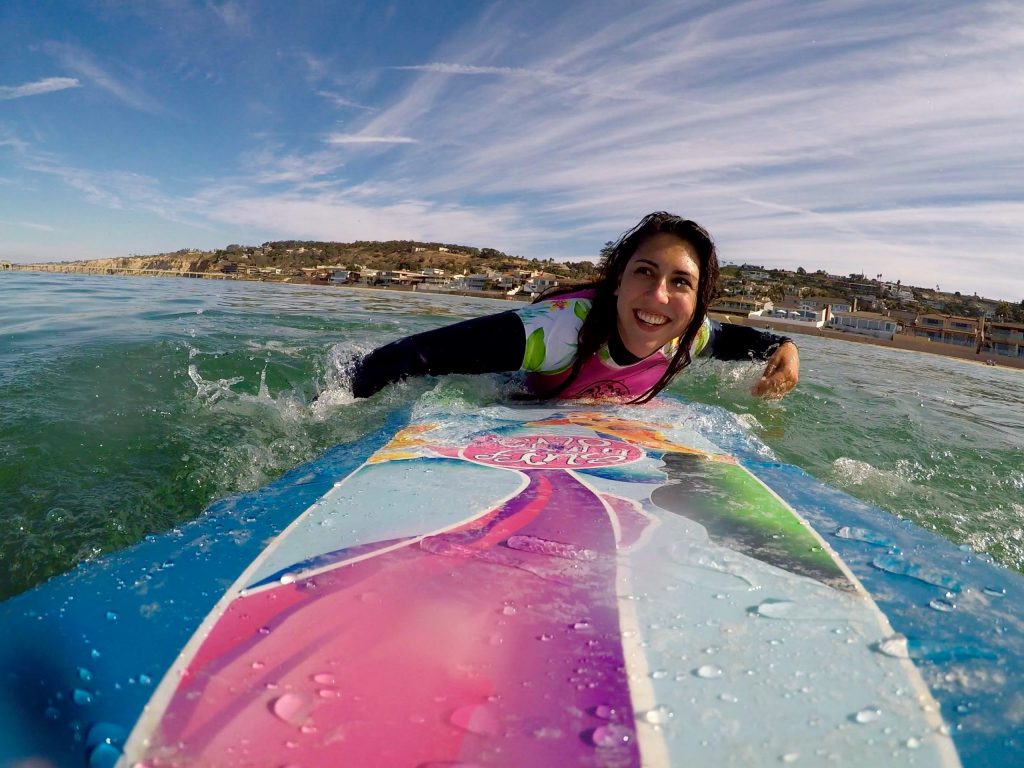 There's nothing like the rush you get from gliding through the ocean on a surfboard—from the moment you see the crest of a good wave coming at you to the breathless excitement in your chest as you feel the swell underneath you. Unfortunately, too many people never get to experience this despite all the resources for finding fantastic La Jolla surf lessons from one of San Diego's best surf shops.
Many native La Jollans don't learn to surf even though they're just minutes from the ocean. Whether they're afraid of embarrassing themselves or concerned about their athletic ability, they see surfing as inaccessible and difficult. In reality, it's a lot easier than you think. (And so is getting surfer hair.)
If you're ready to finally get out there, La Jolla is the optimal place. You don't have to do it alone, either: there a plenty of places to learn from, such as Surf Diva Surf School.
Here's why you should get started with lessons and start enjoying the 'stoke' as soon as possible.
1. You're so close to the beach
Getting to the beach is incredibly easy if you live in San Diego (or even if you're just visiting). La Jolla has a ton of beaches that are well-known for surfingspecifically.
2. La Jolla beaches are great for beginners
Not only is there fantastic beach access, but there are also areas that are great for beginning surfers. La Jolla Shores is popular among those new to the sport. The waves are often smaller and calmer, which is perfect for someone who's had never been out before.
3. It's easy to get a great lesson
There are a ton of experienced surf instructors who can give you comprehensive surf lessons. The friendly and experienced staff at Surf Diva will help you learn to read the ocean, paddle out, and even ride a few waves–all in an hour.
4. It Doesn't Have to be Expensive
What's great about starting off with a lesson is that a board is already provided, and wetsuits can be rented for just $5. If you're still concerned about pricing, you can always sign up for a group surfing lesson instead. Surf Diva offers a two-day surf camp on the weekends.
5. You're not too old
If you're an adult, you might think that it's too late for you. Actually, a lot of people learn when they're older, and it's totally possible for you, too. The surfing community is diverse and full of people of all ages.
6. No, everyone is not going to laugh at you
It can be intimidating to go into the water as a total beginner when there are more experienced surfers ripping. Honestly, though, you'll be enjoying yourself so much that you won't even notice. The instructors at Surf Diva provide a fun, supportive environment—after all, their company motto is "The best surfer in the water is the one having the most fun."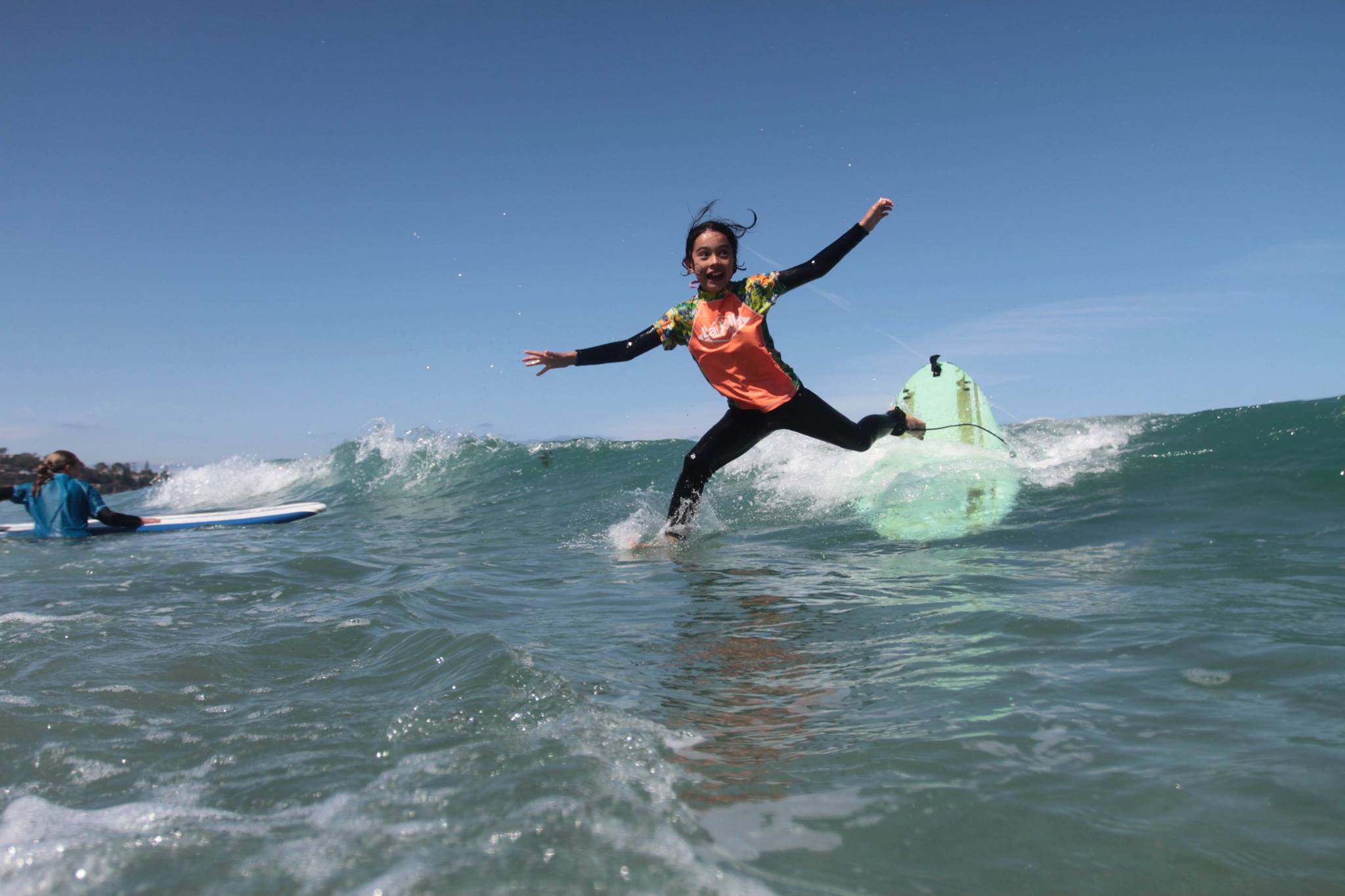 7. It's a Great Form of Exercise
Surfing is not a passive sport. While you're paddling or popping up on your board, you probably won't even realize what a workout you're getting. The fresh air and sunshine make it an alternative that you'll choose over the gym any day.
8. You ARE Athletic Enough
That being said, you don't have to be highly athletic to surf. Many beginners stand up in their first lesson. Anyone of any size and strength can do it—you'll spot little kids as young as five on boards.
9. There are different ways to enjoy the waves
Paddleboarding is another very popular sport in La Jolla, and easy to learn. Surf Diva, along with its sister school Menehune, offers both private and group stand-up paddle surfing (SUP) lessons.
Share with us your first surfing experience in the comments below!