The Top 13 Surf Lessons In San Diego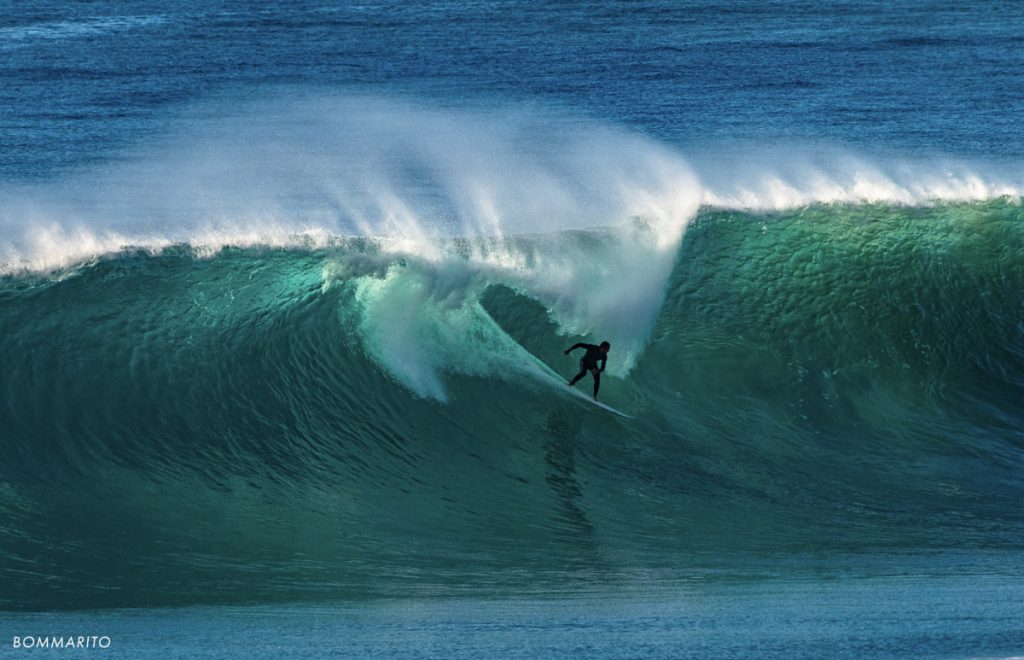 We're all about salty hair, sandy toes and zinc'd up noses here in sunny San Diego. Surf culture is built into the beaches, and no matter the weather, you'll likely see a mob full of suited up surfers on the shoreline at any given time of day. Well, when the tide and winds are agreeable, of course. But really, May gray and June gloom have nothing on passionate surfers and eager rookies looking to catch some waves.
Whether you're a noob to the surf world and are looking to try beginner surf lessons in San Diego for the very first time, or you're a seasoned surfer hoping to learn a thing or two in one of the many San Diego surf schools, we've got you covered. Regardless of your skill level, brushing up on some proper techniques and safety tips can really impact how you perform on the water. If you play their cards right, you might even be able to hit a lip one day.
Did that get your ears perked up? Come along as we highlight where you can take the best Surf Lessons in San Diego.
List of Surf Schools tor Surf Lessons in San Diego
If you listed "learn to surf in San Diego" on your 2022 goal list, it's about time to cross it off and tackle your mission. No more excuses about not having enough time or knowing where to start, as there are dozens of San Diego surf schools that offer lessons ranging anywhere from one hour to all day or even over the course of a few weeks if you truly want to get serious about surfing.
Surf Schools in La Jolla
Windansea Beach has made its mark as a superior place to rip some waves or get barreled, but it can be intimidating for those who don't know how to read a wave. Luckily, you can find more than one San Diego surf school in La Jolla, so you can learn and practice the techniques you've learned without having to go very far.
Surf Diva Shop & Surf School
Surf Diva Shop & Surf School, which was conceived after their first all-girl surf school formed back in 1996, is a cute surf shop that's been in business for nearly 20 years. They carry stylish beachy apparel, and offer surf lessons year round and surf camps every season. Surf Diva is a great place to learn elementary to intermediate surf techniques from trained professionals, or engage in corporate or group team-building water sport activities with your coworkers or friends. Customers say their children went from ground zero to learning to surf in just one short week with Surf Diva.
Don't believe them? Try surf lessons with Surf Diva today and see for yourself the amazing results their lessons provide and witness the evolution of yours or your children's surfing skills. You can also take advantage of their stand-up paddle board if you need a break from getting rocked by the ocean. Their store is located two blocks behind Kellogg Park and La Jolla Shores Beach.
Address: 2160 Avenida De La Playa, La Jolla, CA 92037
Phone: (858) 454-8273
Hours: Mon – Sun 8:30 a.m. – 6 p.m.
We've dedicated an entire other list to surfing spots and activities specifically in La Jolla, if you aim to stay local to La Jolla. Feel free to peep our article on activities and surfing in La Jolla if you're curious to learn more.
North Coastal Surf Schools in San Diego
The Northern Coast of San Diego has plenty of places to practice standing up on a surfboard and sending it beyond the white water into the ocean abyss.
Del Mar Surf School
The great thing about Del Mar Surf Schools lesson plans is that they break down what you'll learn during your lesson into detailed segments. Beginner surf lessons will give you time to learn proper positioning on your surfboard, paddling and pop up techniques, and practicing safety in the ocean. You'll get to surf whitewater for part of your lesson, and if you're feeling up for the challenge, you might even get to surf a real wave by the end of your lesson.
Don't worry, your surf instructor will be right there to guide you, swimming alongside you in the case you panic and bail off your board and to cheer you on once you manage to ride your first wave. For the more intermediate surfers, you can take lessons that will help you improve your craft, including how to properly duck dive and paddle through waves of all shapes and sizes, how to judge and a wave, surf etiquette, wave catching techniques, how to turn and maneuver, and how to read the tides and wind. This San Diego surf school is a fun way to get acquainted–or better acquainted with–how to work harmoniously with the ocean. Del Mar Surf School is located in between Seagrove Park and Torrey Pines State Beach, just a block from the ocean.
Address: 151 10th St, Del Mar, CA 92014
Phone: (858) 621-3677
Hours: Mon – Sun 9 a.m. – 9 p.m.
Central San Diego Surf Schools
Whether you're searching for adult surf lessons in San Diego or are hoping to find some surf lessons for kids in San Diego, you're in luck, as Central San Diego offers quite a few surf schools for all ages.
Pacific Surf School
Led by former professional surfer and ocean lover, Emiliano Abate, Pacific Surf School was opened with the goal of creating a school capable of teaching anyone from all walks of life to surf. With classes ranging from complete beginner to even a 3 month filmed excursion for the more advanced, it is safe to say that Pacific Surf is accomplishing their mission. Pacific Surf offers options including private lessons, group lessons, and multi-day surf camps. Since being founded in 1997 they have helped more than 200,000 students tackle the waves and it's sure they can help you too!
Address: 4121 Mission Blvd, San Diego, CA 92109
Phone: (858) 488-2685
San Diego Surf School
Getting tossed around by the grand ocean, dodging getting hit by your board, and choking on salt chunks of water can be quite exhausting, and it's not for the faint of heart. Needless to say, surfing might not be your favorite activity yet, and that's ok! If you're willing to stick it out and accept that there is a steep learning curve to the art of surfing, San Diego Surf School will help you reach your full potential and keep your spirits high and the energy positive, even when you feel like giving up.
San Diego Surf School is located off Cass in PB, and their other location is in OB, so if you purchase a package you switch back and forth between locations to get a better feel of how the ocean operates with different environmental and physical conditions. Their instructors are all amicable and highly knowledgeable, and hold that promise that you'll be perfecting your form in a flash.
Address: 4850 Cass St, San Diego, CA 92109
Phone: (858) 205-7683
Hours: Mon – Sun 9 a.m. – 5 p.m.
Aloha Surfer Girls
Dedicated to boosting the confidence of girls and women through the art of surfing, Aloha Surfer Girls is all about empowering females and takes pride in providing positive experiences for their customers. They are so confident in their craft that they guarantee their well-trained and I.S.A qualified surf instructors will have you standing up on your surfboard with a smile on your face by the end of your first surf lesson with them.
Aloha Surfer Girls offers day surf camps 3 to 5 days a week for kids, teens, adults and families, so you can hone in on your skills and come back from Summer vacation with added mental toughness and a whole lot of swag. Aloha Surfer Girls is surprisingly one of the few San Diego surf schools that offers overnight surf camps in multiple locations, including Hawaii and Los Angeles. This all girls experience is unlike anything you'll find in San Diego. You can find Aloha Surfer Girls on Mission Boulevard, a few blocks over front the Catamaran Resort Hotel and Spa and two blocks from Pacific Beach.
Address: 4121 Mission Blvd, San Diego, CA 92109
Phone: (858) 427-0644
Hours: Mon – Sun 24/7
Surf Lessons in Paradise
This surf school offers individual and group private lessons, and the more you have in your party, the cheaper the package price becomes. If you're enticed by a 4-day surf camp that will help motivate you and progress quickly, jump on Surf Lessons in Paradise, stat. You'll be able to learn the basics of surfing independently without assistance, including how to stand up on your board and read the ocean, all by yourself!
If your kids have a fiery desire to conquer waves and turn toes, get them signed up for a low commitment surf camp, so they can start showing off their skills to their peers and have something to look forward to after school and homework is done. Surf Lessons in Paradise is conveniently located a few blocks down from Aloha Surfer Girls near both Pacific and Mission Beach.
Address: 4287 Mission Blvd, San Diego, CA 92109
Phone: (619) 844-1276
Hours: Mon – Sun 10 a.m. – 5:30 p.m.
HOKALI Surf Lessons
Surf, tennis, golf, swimming, boxing, and personal training are among the athletic bases HOKALI covers at their well-rounded establishment. Their online platform is a unique way for adamant sports lovers to get connected with professional, vetted coaches in the area. HOKALI's commitment to sustainability is reflected through their donation system–for every surf lesson booked, they donate to OCean Conservation NGOs. Additionally, they are determined to ensure their clients are 100% satisfied with their experiences, or they offer a money-back guarantee.
With HOKALI's staff, you know you're in good hands, as they put your safety and protection above all else, and genuinely want you to have the most positive experience you can while under their wings. If you want to give your body and paddle arms a break, you can switch up the scene and book a private lesson with one of their coaches to practice any of the other sports they offer. Pop into HOKALI when you're passing through Belmont Park or Mission Beach Park if you have any questions about their services or rates.
Address: 3221 Mission Blvd, San Diego, CA 92109
Phone: (619) 514-4763
Hours: Mon – Sun 8 a.m. – 5:30 p.m.
Mission Beach Surfing School
Although their name may insinuate otherwise, Mission Beach Surfing School has multiple locations, including in Ocean Beach and Pacific Beach. Alongside a few of the other early incubators, Mission Beach Surfing School was founded in 1997 as one of the first surf schools in the area. Mission Beach Surfing School strives to provide quality lessons to their clients, with a mission to keep things safe, professional, informative, and most importantly, exhilarating. Looking to change up the setting for the day? Check out their paddleboarding or kiteboarding lessons at Mission Bay with some of the best instructors at the lowest prices around. You won't leave your lesson empty-handed if you decide to give Mission Beach Surfing School a try.
Address: 701 Capistrano Pl, San Diego, CA 92109
Phone: (619) 564-4705
Hours: Mon – Sun 8:30 a.m. – 5 p.m.
Surfari Surf School
Surfari not only has some of the best surf lessons in San Diego, but they also offer lessons on bodyboarding, SUP, as well as electric bike rentals for you to cruise around the boardwalk in style. This premiere San Diego Surf school offers great value with 60 minutes of instruction and an hour of practice for you to nail your pop-up and foot positioning. Learn the ins and outs of surfing with qualified teachers who will be there to guide you and provide feedback the whole way through. If you're just passing through town and want to rent a surfboard and wetsuit to see what San Diego surfing is all about, you can rent one for the day, weekend, or full week. Waltz on over to Miss B's Coconut Club for a bougie cocktail as a reward for applying yourself and taking the leap to become a pro surfer.
Address: 3740 Mission Blvd, San Diego, CA 92109
Phone: (858) 337-3287
Hours: Mon – Sun 10 a.m. – 5 p.m.
Saltwater Surf Lessons
SaltWater Surf Lesson has established roots in La Jolla, Ocean Beach, Pacific Beach, and this particular location which rests in Mission Beach, kitty corner of the Boardwalk and Fit Athletic. If you aim to master the basics of surfing and selecting the best waves, you can purchase a 3, 6, or 9 lesson package of 90-minute sessions, or single surf lessons solo dolo, or in groups of up to 9 people. The hands-on approach Saltwater Surf provides will help you pop up in no time and steer clear of getting plummeted by incessant and powerful waves. ​​A major plus for avid Classpass users–Saltwater Surf Lessons actually offer bookings via Classpass, so you can use credits you already have. Their storefront is perched behind Dusty Rhodes Park and Ocean Beach Athletic Area in Robb Field.
Address: 4433 Mentone St, San Diego, CA 92107
Phone: (619) 723-3073
Hours: Mon – Sun 7 a.m. – 8 p.m.
Ocean Beach Surf School
Practice patience and learn to navigate through hectic waves almost immediately at Ocean Beach Surf School, with the help of expert instructors eager to pass on their knowledge to surf enthusiasts. Among the options for surf lessons in San Diego, Ocean Beach Surf School has top-rated reviews from extremely satisfied clients who claim their instructors to be supportive, encouraging, fun, and professional. They'll ask you what you know and what you hope to learn, and will devise a lesson plan accordingly to help you achieve your surfing goals. Ocean Beach Surf School is a freckle and hair away from Ocean Beach Pier, so if you're booking lessons for your kids, you can spy on them and watch them progress in real time as you walk along the pier.
Address: 1850 Ocean Front St, San Diego, CA 92107
Phone: (858) 964-0478
Hours: Mon – Sun 10 a.m. – 4 p.m.
Coronado Surfing Academy
Learn important safety tips, sharpen your surf skills, and create memories that will last a lifetime at Coronado Surfing Academy. In fact, they are one of the few surf schools with 5 stars all around! Their pricing is some of the best on the market, and once you've reached a point where you can comfortably surf without direct support, you can rent surfboards and wetsuits for half or a full day, or weekly for a steal of a deal. Coronado Surfing Academy is located next to Glorietta Bay Park in Coronado, where you can post up to eat a hearty sandwich after your surf session.
Address: Avenida Lunar, Coronado, CA 92118
Phone: (619) 293-3883
Hours: Mon – Sun 8 a.m. – 4 p.m.
Surf Camp San Diego
Surf Camp San Diego has one goal in mind, and that's helping your child become the best surfer they can be while having fun and practicing safety tips along the way. When compared with competitors, Surf Camp San Diego offers a huge amount of value for a low price, and your kids are sure to come out of their 3-5 day camp with a heightened sense of awareness and newfound surf skills. Once your child has had a few runs at their Ocean Beach location, you can reward them for their efforts by taking them to one of Surf Camp's other desirable locations, including La Jolla, Mission Beach, Pacific Beach, Los Angeles, Costa Rica or Nicaragua. Get 4 private lessons, semi-private lessons, or group lessons for the price of 3 for a limited time. Surf Camp San Diego is a block from Ocean Beach Pier so grab some popcorn and sit back as you watch your kids eat white water and eventually ride a solid wave.
Address: 5037 Newport Ave, San Diego, CA 92107
Phone: (858) 201-4811
Hours: Mon – Sun 9 a.m. – 5 p.m.
South Bay Surf Schools in San Diego
South Bay San Diego surf school options might be slim pickings, but that doesn't mean you won't learn the skills you need to thrive on the ocean's chaotic playground.
YMCA Camp Surf
Take the plunge into surfing culture at the YMCA at their day camp, overnight surf camp, and group or family surf retreats. If you're really curious about marine life and the great outdoors, you can take it a step further and learn outdoor education and leadership at the YMCA. The YMCA has 45 acres of fun to share with activity lovers of all ages and skill levels, and when you're looking to take a breather from the huffing and puffing and paddling and pushing and popping that surfing demands, you can engage in a self-guided activity such as wall bouldering, sand volleyball, basketball, fishing, skateboarding in their half pipe, or just enjoy a nice stroll on their breathtakingly vast beach. YMCA is just a bit up north from the Imperial Beach Pier.
Address: 560 Silver Strand Blvd, Imperial Beach, CA 91932
Phone: (619) 423-5850
Hours: Mon – Fri 9 a.m. – 5 p.m.
Closed Saturdays & Sundays
It's easy to deduce that the surf is most definitely up in San Diego. Whether you're a novice, have a friend or child who wants to dive into the depths of surf culture, or simply want to brush up on your technique, the possibilities are endless at one of these 13 unbeatable surf schools on the coast of the Pacific.
We're rooting for you! After a few surf lessons in San Diego, you'll be able to hang 5, 10, or even 11 in no time! Just don't forget to lather up with sunscreen–we recommend a mineral based one like this brush on mineral sunscreen, as it is safe to use and doesn't release harmful oils and chemicals into the ocean.
Thank you for reading and stay safe! Always look both ways before sending it. Surf's up!

About the author: Courtney Pester is a San Diego based San Francisco bred millennial with a passion for design and self-expression. She prides herself in her charcuterie board making skills and has a soft spot for animals. When she's not pumping out articles you can catch her playing tennis and enjoying the diversity of events and restaurants San Diego has to offer.
The banner photo of a surfer at Black's Beach in La Jolla is courtesy of BommaritoArt.com.