Liquid Marijuana Shots: Alcohol, Cannabis, or Both?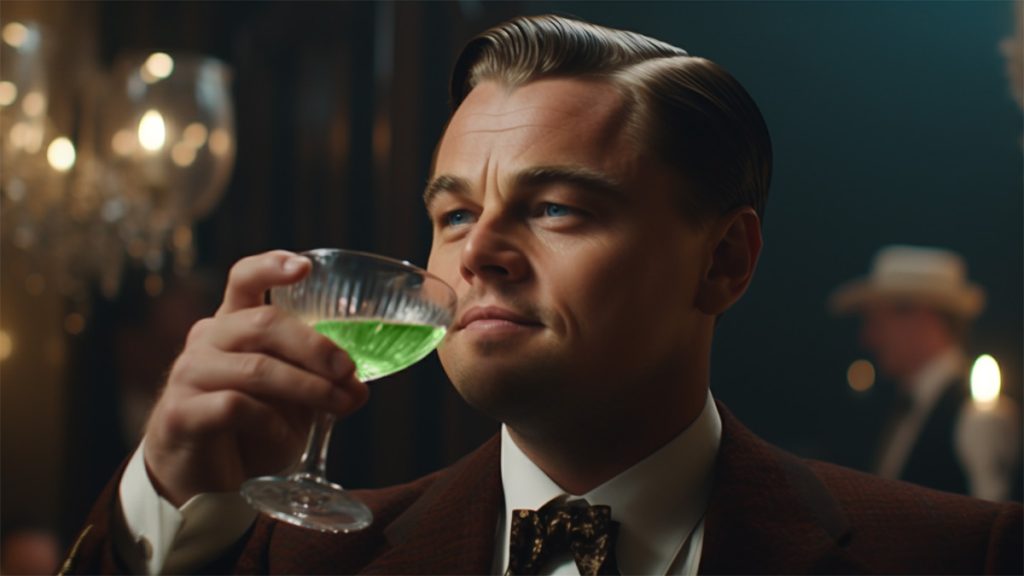 This post is part of our Best Dispensary in Los Angeles series, sponsored by Project Cannabis.
While smoking weed or consuming edibles are the most common ways to get high, liquid marijuana has quickly become another widespread method to get buzzed. Liquid marijuana refers to drinks that are infused with THC–the psychoactive component of marijuana–which come in a variety of forms, such as tinctures, syrups, or even pre-made beverages. 

Liquid marijuana has seen a rise in popularity because it is not only a delicious way to consume marijuana, but also requires less maintenance and is more subtle than smoking weed. In fact, the Global Cannabis Beverages Market is so trendy that it is now valued at $915 million, and forecast to reach $19,000 million by 2028. Talk about high value!
Liquid marijuana, however, is not to be confused with liquid marijuana shots–a dreamy looking and delicious tasting alcoholic drink that resembles the vibrant green hue of a marijuana plant, though tastes a whole lot sweeter.
Let's take a closer look at the main differences between liquid marijuana shots and liquid cannabis, shall we?
What is a Liquid Marijuana Shot?
Before we get deeper on all you need to know about liquid marijuana shots–let's clear something up. Many people get confused as to whether a "marijuana shot" is an alcoholic drink or simply a 1 ounce, shot glass sized beverage that contains THC. Or, perhaps it is a drink that contains both alcohol and marijuana?
A liquid marijuana shot is infused with a spirit, contains zero THC, and boasts a bright green color. The main difference is that one contains alcohol, and one contains THC. You'll be able to find liquid marijuana shots at some bars or you can handcraft the cocktails from the comfort of your own home. You could go wild and out and combine a liquid cannabis to your alcoholic liquid marijuana shot, but we'll get to that later.
Make sense?
Well, there is actually a third type of cannabis tincture–the kind that contains alcohol. The tincture is made by soaking dried hemp flowers–the female marijuana plant–in a strong alcohol such as ethanol. THC and other cannabinoids then dissolve into the alcohol during the process, and then it is strained into a liquid cannabis tincture. You can use this to make extracts and other edible goodies. This type of cannabis tincture was used for medicinal purposes across many continents.
For the purpose of this article, we will be mainly talking about the alcoholic kind of liquid marijuana shots, though we will also cover liquid cannabis–infused beverages, too.
So, what exactly is a liquid marijuanas shot–the kind with booze? If you're a sucker for sweet and fruity cocktails, and rum is your spirit of choice, then you'll want to try one on for size.
Liquid Marijuana Shot Recipe
The Liquid Marijuanas shot is a hodgepodge of deliciously sweet liquids combined with a spirit such as coconut and spiced rum, consumed in order to get you feeling tipsy. The color is a bright greenish blue hue, making it a playful drink for cocktail parties.
According to The Tipsy Bartender, there is a very specific recipe for the "Marijuana Shot." Shocker–it doesn't actually have marijuana in it, though the color of the impeccably sweet beverage gives the cocktail its name.
Ingredients include:
1 part pineapple
1 part sweet & sour
1 part coconut rum
1 part melon liqueur
1 part spiced rum
1 part blue Curaçao
Optional: THC tincture for an added buzz
Instructions are as follows:
1). In a shaker, combine ice with equal parts of all the ingredients
2). Shake well
3). Strain and pour into a shot glass
4). Enjoy!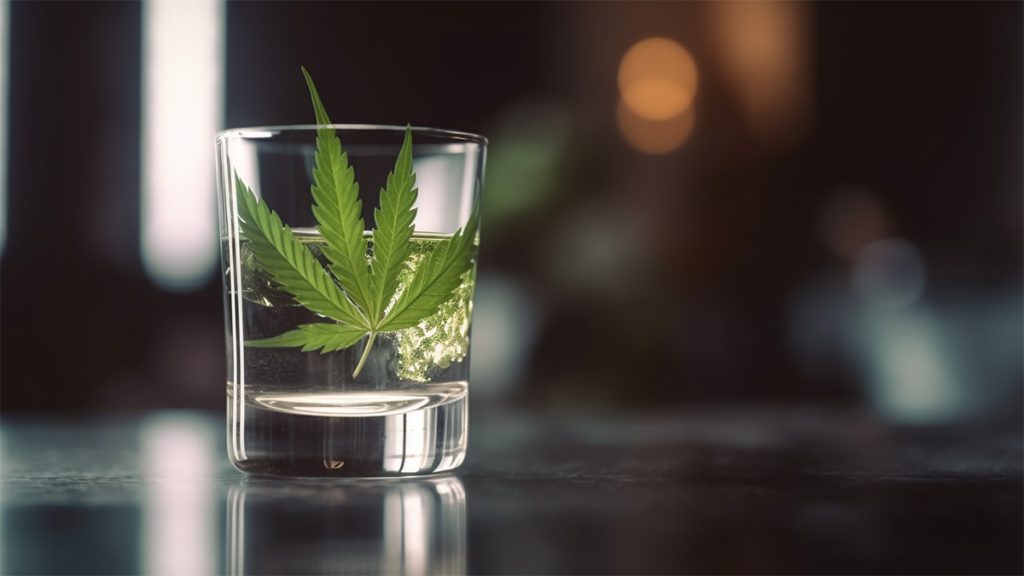 If you want to enjoy your beverage, don't skimp on the booze and opt for the cheap stuff! When you purchase quality rum, you can really taste the difference. Also, fresh pineapple juice can make a difference in the flavor, so we suggest you opt for fresh pineapple over canned or frozen stuff.
Lastly, if you're already worried about the hangover because of the sugar content of the cocktail, using less blue curacao or sweet & sour can help remove some sugar from the mix. Try out this recipe, then alter to your liking based on your flavor preferences. Bonus points if you have a marijuana leaf or marijuana leaf shaped ice cube for garnish.
For those who want to go a little crazy and take their liquid marijuanas shot recipe up a notch, you can purchase liquid cannabis tincture from your local dispensary and add a dose in with your shot. This will provide a bit of a buzz from both the booze and the cannabis tincture–the perfect harmony for a casual cross-fade. Always remember to drink responsibly and know your limits with weed before combining the two substances!
Weed Shots Alternatives & Variations
Of course, there are alternative versions of the liquid marijuanas shot, and if you don't like certain ingredients you can always sub them out for another option.
Weed shot alternatives to this cocktail include the "Reason to Live," which recipe can be found online. This drink includes several similar flavors such as pineapple juice, Malibu rum, sour mix, and has some other additions including peach schnapps and apple juice. Another alcoholic cocktail that has similar flavor notes would be a Tropical Malibu Mai Tai–complete with amaretto, Malibu rum, grenadine, sweet and sour mix, pineapple juice, and garnished with a maraschino cherry and pineapple.
Any liquid marijuana mixed drink served at a bar does not contain THC, and they are a bit harder to come by than liquid cannabis–which is accessible at most dispensaries and even in some frilly lattes you'll find at cafés.
Because weed shots are designed to be drinkable and delicious, it can be tempting to want to sip on another one. Know your limits, pay close attention to recommended doses, and don't chug weed shots like you're at a college frat party. Drinking responsibly is an absolute must, and knowing your limits with alcohol are important to consider before consuming a liquid marijuana shot.
Liquid Cannabis Shots
Liquid cannabis shots–the THC or CBD-infused kind–offer a flavorful way to ingest your favorite substance–weed. These types of nonalcoholic drinks can be found on the shelves or in the fridge of your local dispensary–some of which are small 5-hour energy sized bottles that look similar to a shot.
There are a few major differences between Liquid Marijuanas shot and liquid cannabis. For one, the cannabis content. Second, the buzz that it will provide. Thirdly, one's tolerance to each substance will vary. Last but not least, the popularity–there is a huge demand for cannabis beverages whereas the liquid marijuanas shot is simply another fun and flavorful shot people drink once in a blue moon.
Liquid cannabis shots fit in the palm of your hand and are consumed for the purpose of getting high off of THC. The reason we love liquid weed shots–aside from their potency and flavor–are that they are conveniently sized and can fit in your pocket or purse, great for on the go when you need that extra uplift!
There are tons of liquid cannabis variations, aside from shot sized drinks, too. Soda pop infused with THC, tinctures with higher concentrations of THC, and syrups–which have a thicker viscosity than sodas and canned THC drinks–are all fabulous options. All methods and brands offer different effects and unique highs, so we encourage you to try out a few and see for yourself which one you vibe with the most!
Liquid cannabis contains up to 90% THC, compared with 30% THC found in marijuana buds. Some weed shots and tinctures have a higher ratio of CBD to THC, which are used for their calming properties.  If you were to consume a weed shot, the effects would vary depending on the potency of the drink, your body weight, and your tolerance to THC.
Generally speaking, the effects of consuming THC can include feelings of relaxation, euphoria, and altered perception of time and space. Compared to smoking marijuana, weed shots will provide a more gradual high and take longer to hit.
Where to Get Liquid Cannabis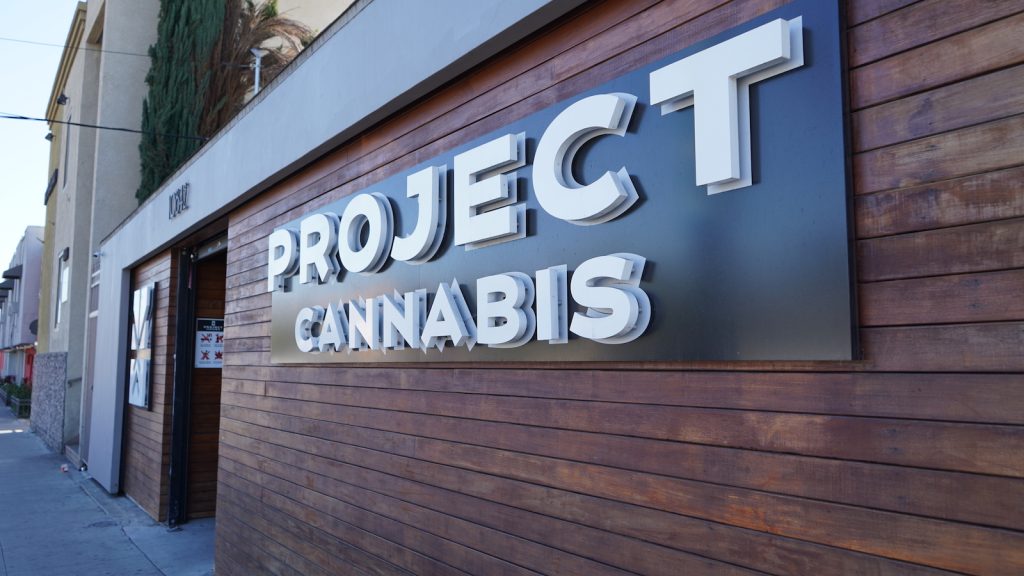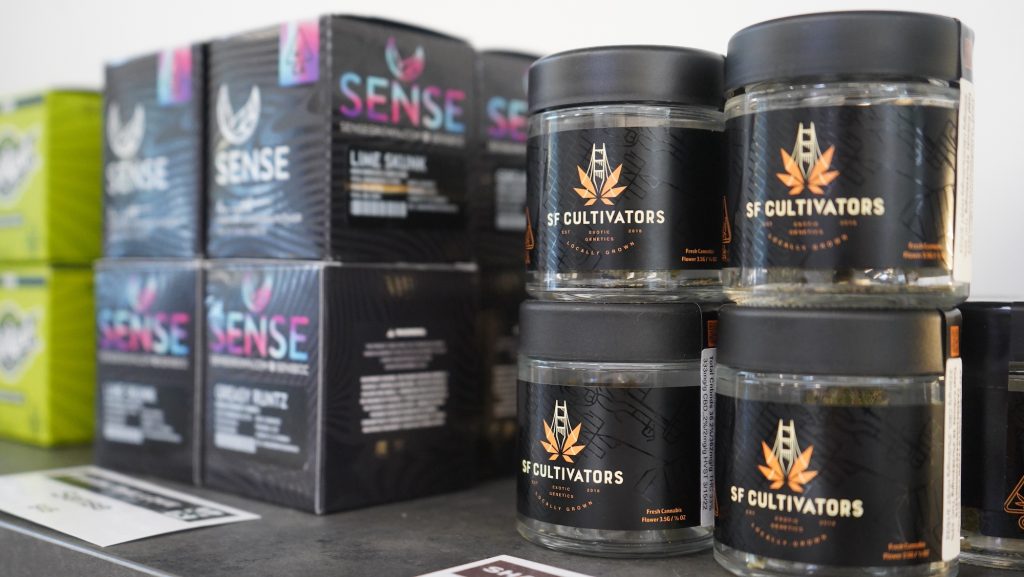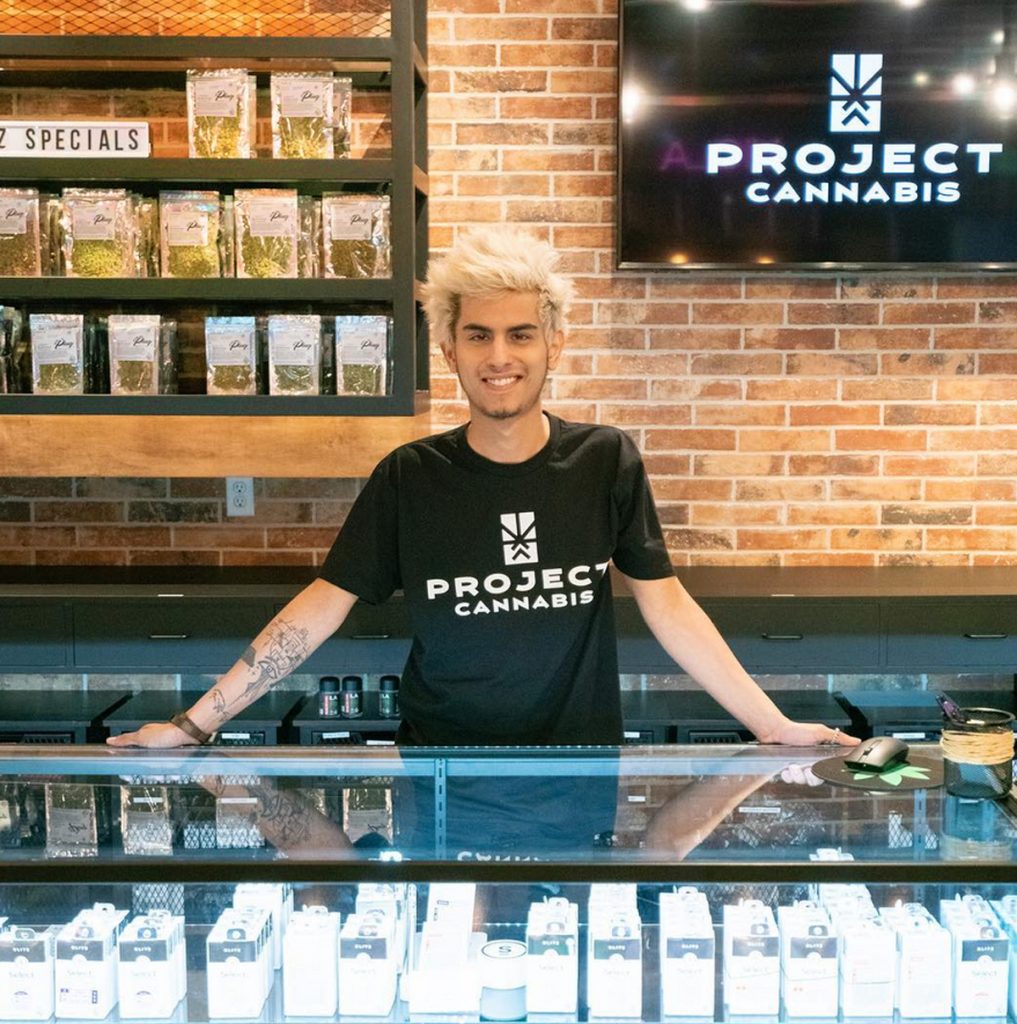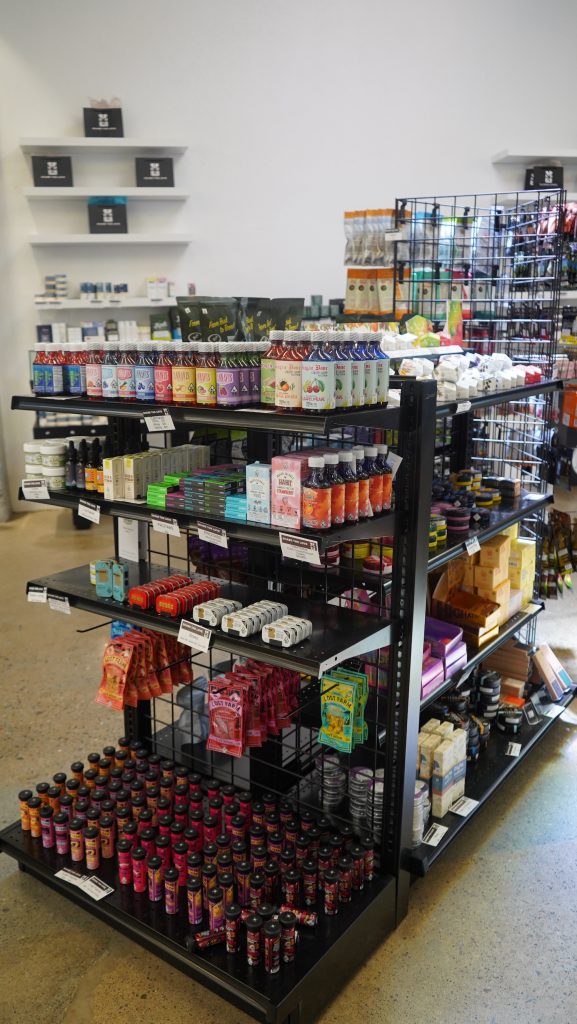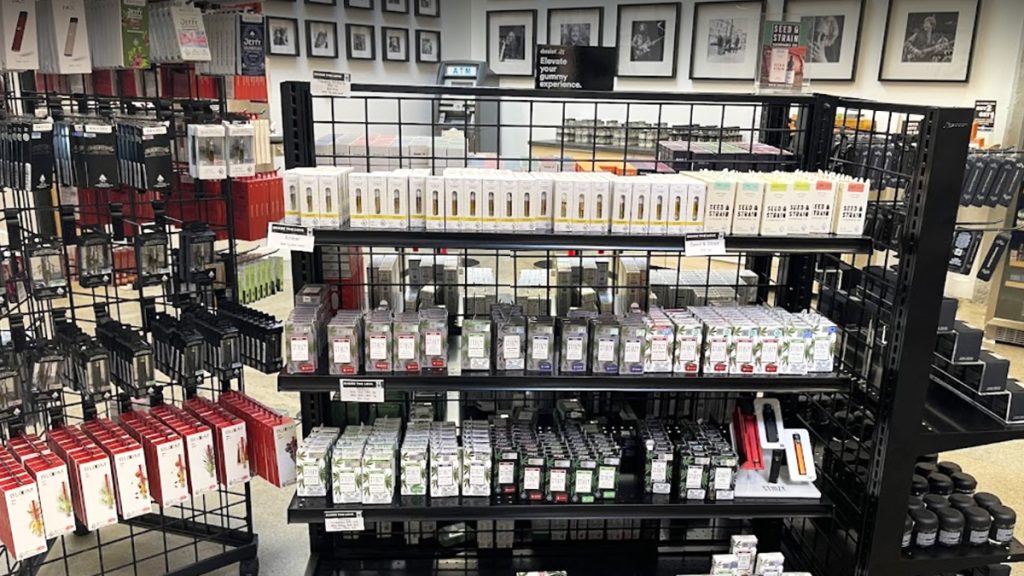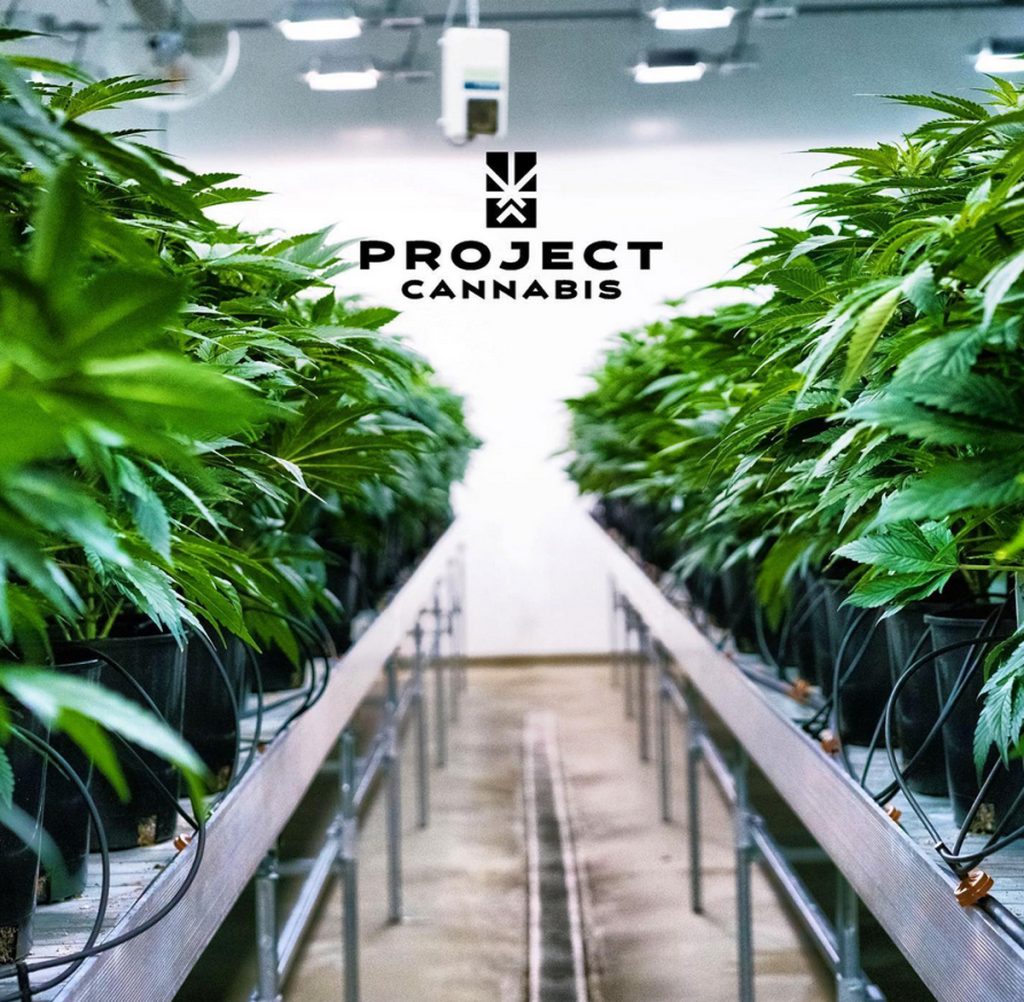 You can find liquid marijuana at many dispensaries, though it is not all that common to find 5-hour energy drink sized shots everywhere you go. Project Cannabis in North Hollywood carries a few types of marijuana-infused beverages, including FIND WUNDER's higher vibes blackberry lemon flavored sparkling beverage pack, which contains 10MG Delta-9 THC for the mind, and 10MG Delta-8 THC for the body. You'll also find other delicious drink options such as Mary Jones hybrid soda in berry lemonade, orange and cream,  and green apple, or Lime's 1000 mg syrup in pineapple or galactic grape, if you just want to use a drop to drop into your own beverage creation. 
Conclusion
Keep in mind that consuming any substance that alters your perception or cognitive function has risks and side effects. Due to its higher potency, liquid cannabis shots can pose a dangerous threat to one's safety if not consumed properly. The effects are much stronger, so understanding your appropriate dosage is crucial to preventing overdose or other adverse side effects. If you experience dizziness, confusion, or impaired motor function, or more intense side effects such as nausea, vomiting or upset stomach, seek medical help. Be aware of your surroundings and avoid engaging in activities that require intense focus and attention–such as driving.
As you can deduce, there are countless types of Liquid Marijuanas shots and many exciting ways to consume both alcoholic beverages and liquid cannabis. Make sure you are in a comfortable and safe setting when consuming your alcohol or cannabis! We highly suggest you experience consuming liquid marijuana shots as well as liquid cannabis with a friend or trusted loved one, as an experience like this is meant to be shared!
Thank you for reading, and happy sipping!