Love Beer? Public House, Pub for the True Beer Enthusiast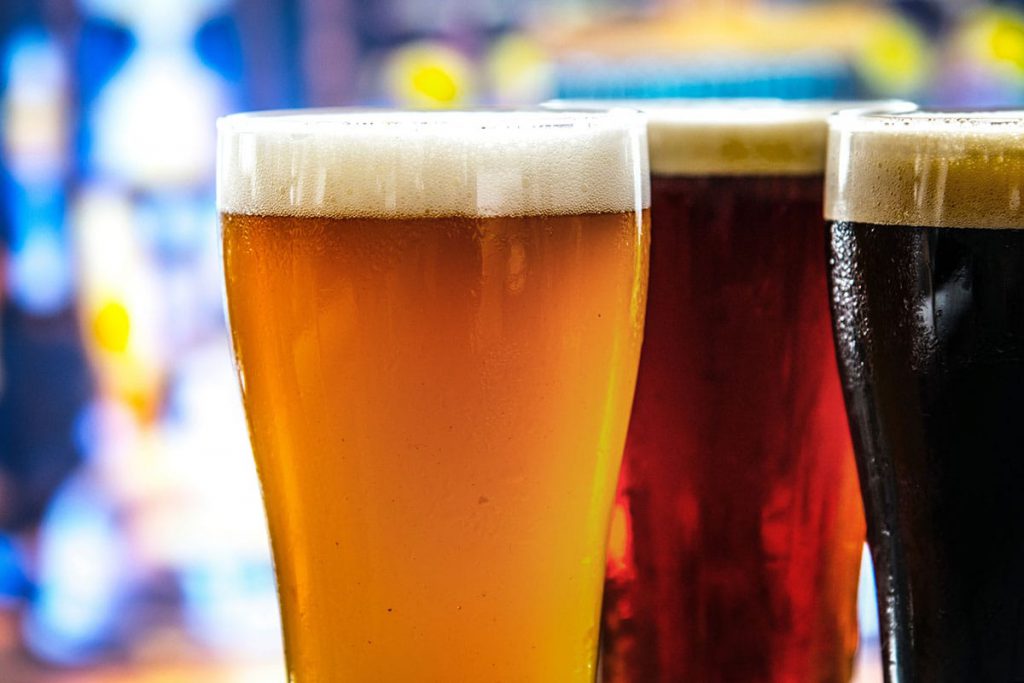 Love Beer?
There's an old German proverb that says, "It takes beer to make thirst worthwhile". Here at Public House in La Jolla, California, they couldn't agree more. This pub carries 300 to 400 beers at a time, with 34 of them rotating on draft. Whether you're craving something from France, Belgium or right here in America, Public House on Kline makes thirst worthwhile, especially with its casual, watch-the-game ambience that's perfect for unwinding after work.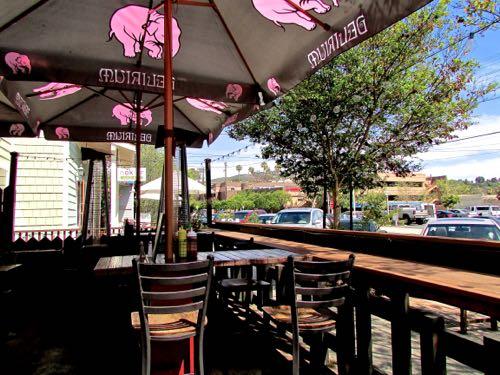 Happy Hour
Enjoy a happy hour, or even a few of them!, Wednesdays through Fridays from 3 to 6 pm. Draft beers are $2 off, wine $5 a glass and all starter appetizers half-off. (That makes some of the top favorites only $6.)
Until April 2015, Public House, La Jolla wasn't even open on Mondays, but they decided that after making it through Monday, a hard day's work after the weekend deserved a good beer. This is why Monday is now Industry Night, when happy hour is on from 4 to 7 pm and again from 8 to 10 pm. Sip on an after work beer or cider, such as their Nektar "Zombie Killer" Apple Cider with honey and cherry juice.
Appetizers
With all these great happy hour discounts, let's get down to what these starters actually are. They aren't just your basic french fries and onion rings. Instead, find options like Maryland Crab Cakes: three blue crab cakes drizzled in ancho mayo that are crispy on the outside and pull-apart soft on the inside. Served alongside the cakes is a colorful salad adorned with corn relish and feta cheese. Yum.
To share, the Kobe Wagyu Sliders are a perfect option. The three mini burgers are packed with grass-fed Wagyu Kobe beef straight from New Zealand. Topped with Cheddar Jack cheese and served with a large helping of french fries, they'll have you feeling like an Aussie in no time.
For our non-meat eaters, we invite you to dive into the Veggie Bruschetta. This attractive plate comes out with 4 crostinis, each layered with avocado, buffalo mozzarella, diced tomatoes and gorgonzola with blue cheese dressing. Vegetarian or not, however, this is a delectable dish prime for any cheese lover.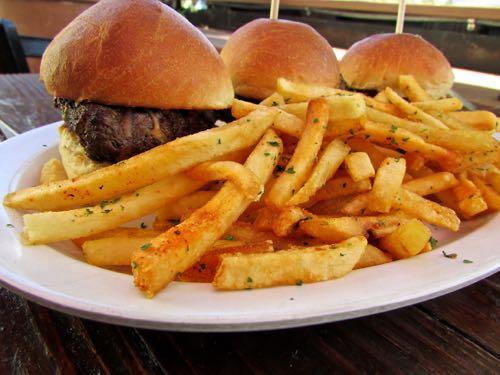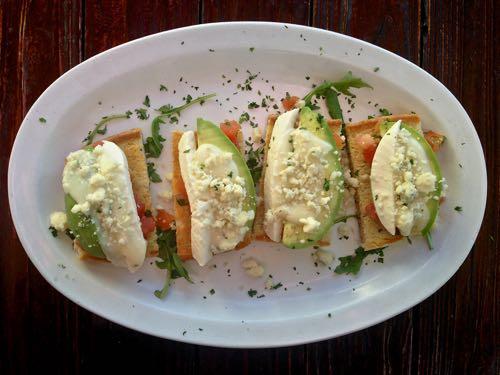 Other Great Deals to Note
Tuesday is Burger Night, when you can buy one Angus or Veggie burger and get another free. It does require the purchase of two drinks but, with hundreds of amazing beers and delectable ciders to choose from, a beverage is a must here anyhow!
If you're often in the downtown village on the weekend, you known how popular brunch is. What you may not know is that Public House does $15 for endless mimosas from 11 am to 3 pm. With purchase of a meal, you can enjoy a whole lot of orange juice and bubbly for a low cost!