Revitalize Your Health With IV Therapy in La Jolla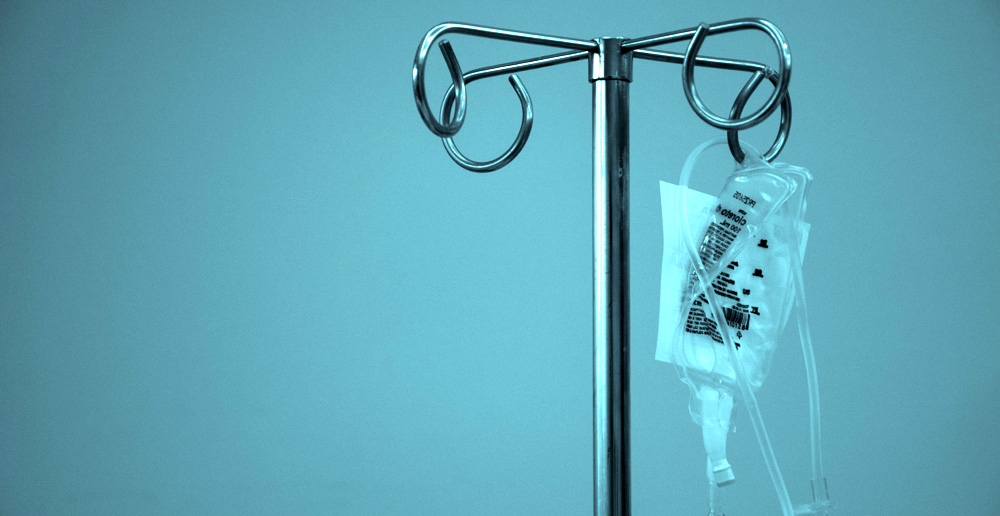 IV Therapy is growing in popularity and is a simple way, outside of a doctor's office, to get a vitamin infusion or get relief from certain ailments. Choosing La Jolla, California IV therapy over a visit to an urgent care or a doctor's office can be beneficial in many ways. You can usually get in faster, get targeted relief, stay away from any sickness that may be lurking around a hospital, and a visit to an IV therapist may be much faster than a visit to a traditional clinic or hospital. And for extra convenience, you can take advantage of mobile IV therapy in San Diego where technicians come to your home or office.
Top Places to Receive IV Therapy in La Jolla
Although it is not a life-altering treatment, finding the right doctor to provide IV therapy is important. Someone who is attentive to your needs and your overall condition as well as has a pleasant, easy to work with manner is a must for IV therapy treatment. You may return often for IV therapy if it is beneficial to you, so finding someone you are comfortable with is a must. Check out this list for great IV therapy in La Jolla.
The Hydration Room
The Hydration Room in La Jolla offers a free B12 shot for new patients, which can help improve many things including depression and brain function. Injection therapy treatments are individualized to each patient, and choices include a variety of vitamins, NAD+ (a critical coenzyme), and vitamin injections. Scheduling appointments is very easy on their website, and they even offer a mobile therapy van that will come to you if you.
Address: 7863 Girard Ave., Ste. 112, La Jolla, CA 92037
Phone: (858) 886-7347
Hours: Mon – Sat 9 a.m. – 5 p.m.
Sun: 10 a.m. – 3 p.m.
Pacific Pearl La Jolla
If you are looking for more than spas in La Jolla, Pacific Pearl is definitely a place to check out for IV therapy in La Jolla. This is not only a spa and medical office, but instead incorporates many different levels of medical care and healing that can be integrated into one package. Memberships are available, and customers get full access to a full range of medical services and a team that is solely focused on your overall health and well-being.
Address: 6919 La Jolla Blvd., La Jolla, CA 92037
Phone: (858) 459-6919
Hours: Mon – Fri 9 a.m. – 9 p.m.
Closed Sat & Sun
KOI Wellbeing
KOI Wellbeing has a large number of vitamin cocktails to treat a large number of issues, and they do not only have vitamin infusions. Here you can also get hair growth therapy, regenerative joint therapy, naturopathic medicine, hormone pellet therapy, stem cell injections, botox therapy, and even specialty lab testing. Your whole package of well-being can be had in this one beautiful location that has a number of great testimonials.
Address: 5632 La Jolla Blvd., La Jolla, CA 92037
Phone: (858) 257-2808
Hours: Mon – Fri 8 a.m. – 6 p.m.
Sat: 8 a.m. – 3 p.m.
Closed Sun
Charles Moss, M.D. – La Jolla IV Therapy
This doctor has been using IV therapy and vitamin injections for over three decades, focusing on IV treatment for better absorption of nutrients. IV therapy protocols involved include cancer treatments, autoimmune disorder treatments, treatments for chronic and minor illness, detoxification, and energy and weight loss. Reviews from long-term patients highly recommend both Dr. Moss and the therapies available.
Address: 8950 Villa La Jolla Dr., La Jolla, CA 92037
Phone: (858) 457-1314
Hours: Mon, Weds 9 a.m. – 3:30 p.m.
Tues: 10 a.m. – 3:30 p.m.
Patronus La Jolla
Patronus focuses on individually customized treatment plans tailored to each client's personal health needs. High-performance medicines with a naturopathic approach combine for packages that target multiple different issues at once if necessary. Services are largely available remotely, and mobile services allow the doctor to come to you. This location also offers a range of spa services including massages and facials.
Address: 7825 Fay Ave., Ste. LL-C, La Jolla, CA 92037
Phone: (858) 324-6364
Hours: Available on Their Website
La Jolla Naturopathic: IV Therapy
IV therapy in San Diego is better given by someone who understands the need for extra support to keep your body healthy and whole. Dr. Paquette of La Jolla Naturopathic is an elite athlete who has twice been on the support team for the summer Olympic Games. Several different services and therapies are offered at this location, including hormone replacement therapy, weight loss, stress management, and even breathing treatments and therapeutic bodywork.
Address: 7820 Ivanhoe Ave., La Jolla, CA 92037
Phone: (858) 779-9120
Hours: By Appointment on Mon, Tues, Thurs, and Fri
La Jolla Aesthetics Medical Spa
La Jolla Aesthetics focuses on reversing the aging process through a combination of care for your body both internally and externally. IV infusions, detoxifications, and NAD+ treatments combine with Botox, fillers, and micro-needling services to provide a whole package of health and wellness. Mailing list subscribers get members-only discounts and notifications, and many services can be combined.
Address: 864 Prospect St., La Jolla, CA 92037
Phone: (775) 722-7317
Hours: By Appointment Only
Create Wellness – La Jolla
Create Wellness' website takes the time to explain exactly what an IV therapy is and what it can do for your body, as well as the importance of getting the right level of nutrients and vitamins through your diet as much as possible before turning to IV treatments. They offer a therapy menu with specific choices of focused treatments, including specialty IV treatments for benefits such as an immune system boost and stem cell regeneration. Over 15 years of experience and a customer-focused, individualized approach keep people coming back to this center for wellness.
Address: 8950 Villa La Jolla Dr., La Jolla, CA 92037
Phone: (858) 202-0322
Hours: Mon 8:30 a.m. – 6:30 p.m.
Tues: 9 a.m. – 2 p.m.
Weds: 11:30 a.m. – 6:30 p.m.
Thurs: 8:30 a.m. – 4 p.m.
Fri: 10 a.m. – 3 p.m.
Closed Sat & Sun
Conclusion
Personalized IV treatment therapy, especially combined with other homeopathic services for your body, can provide a huge benefit. Get 100% of the vitamins and nutrients your body needs with little effort, and tackle a variety of issues from detoxification to aging cells to something as simple as getting better sleep. If you feel your health and wellness game could benefit from more than what you are getting from your primary care doctor, try one of these amazing centers for IV therapy in La Jolla.
About the author: When not hiding behind a laptop, Cara Becker can be found asleep or exploring the wide world of interesting things, like how to bake the perfect cheesecake and where to find the best waterfalls. If you're interested in exploring a food you've never tried or learning a word you don't know, please share your wisdom with her on her LinkedIn profile.