Your Guide to IV Therapy in San Diego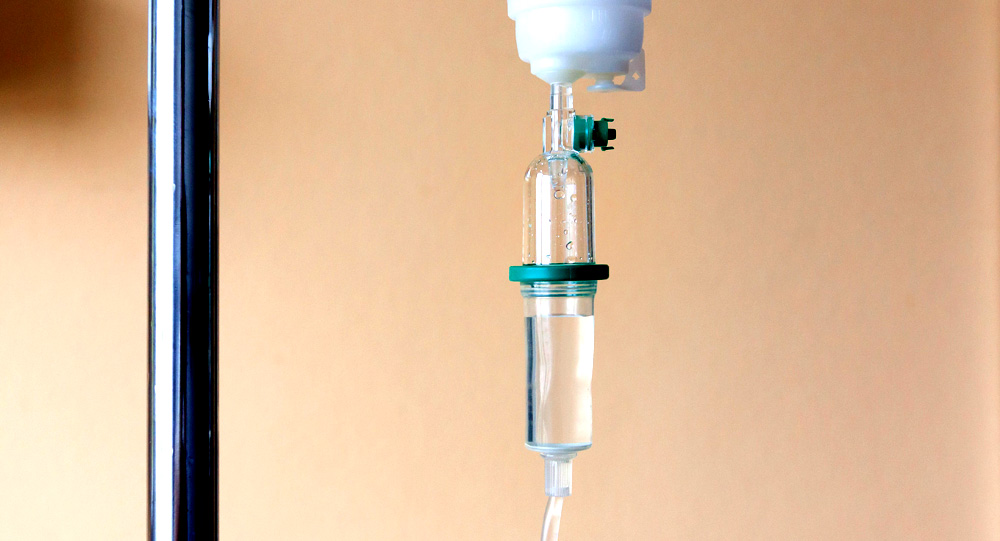 IV therapy is not a new concept, but it is one that is gaining popularity — and for good reason. The purpose of IV therapy is to allow vitamins and nutrients to infuse directly into your bloodstream, bypassing absorption issues or having to wait for your kidneys to process all of the good stuff into your body. IV therapy in San Diego can combat a number of different issues, including helping with detoxification, fighting aging, or simply giving you an energy boost. With IV treatments growing in popularity and effectiveness, new clinics are cropping up all the time. There are even IV treatment options via naturopathic doctors in San Diego. Whatever your needs might be, check out these IV therapy centers in San Diego to get the nutrients and replenishment you deserve.
Where to Get IV Therapy in San Diego
There are a number of choices for IV drip therapy in San Diego, California – there are even mobile IV therapy units that bring revitalization right to your home or office. We are taking this opportunity to narrow that list down by region so you find some great choices in your area. Just as with any doctor, time should be taken to make sure you are choosing a center and a team of medical professionals who will treat you well and work with your individual needs and desires to help you stay healthy and happy.
North County Coastal IV Therapy in San Diego
North County Coastal is known for some of the best surfing in the world, but also has some of the best areas for health and wellness in the nation. With the huge number of attractions in the area it can be easy to focus on experiences and less on yourself, so let one of these great IV therapy centers get you back to your best self.
Thrive Medical Specialists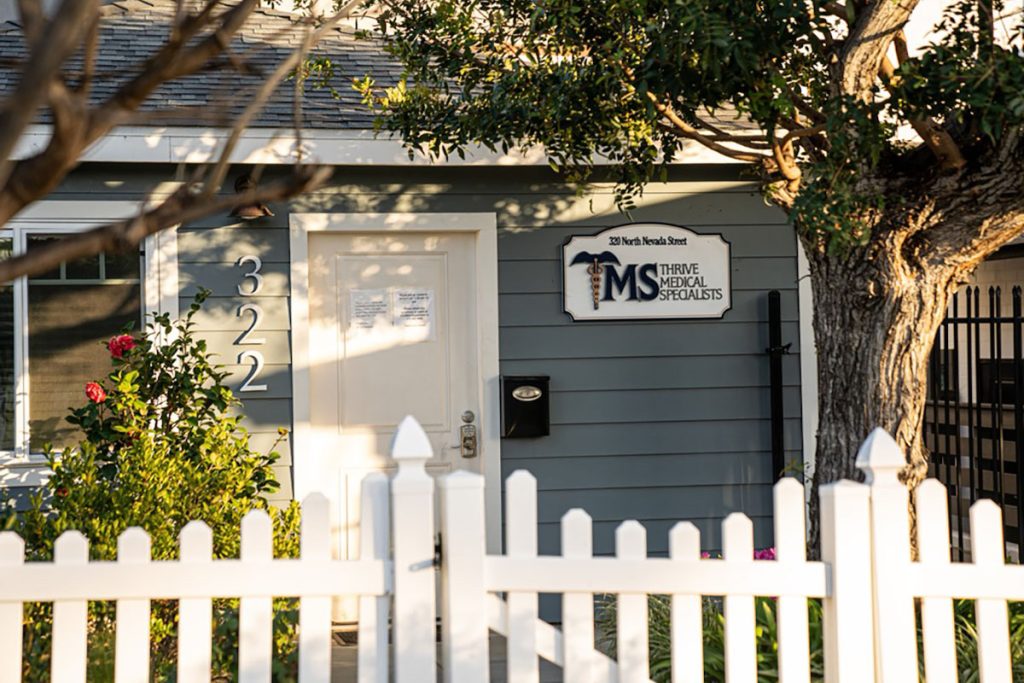 Based in Oceanside, Thrive Medical Specialists is an integrative medical health services clinic that provides care for patients with a variety of mental health conditions. In addition to treatments such as Stellate Ganglion Block, ketamine therapy, Transcranial Magnetic Stimulation, and vitamin infusions, this clinic offers NAD IV treatment as an integrative mental health treatment. The team at Thrive Medical Specialists is comprised of board-certified physicians, licensed clinicians, and mental health professionals.
Address: 322 N Nevada St., Suite 100A, Oceanside, CA 92054
Phone: (858) 758-4844
Hours: Mon – Fri 8:30 a.m. – 4:30 p.m.
Nature & Science Medicine
This medical clinic in Encinitas focuses on a whole body approach by combining diagnostic testing with proven natural treatments to land results. You can start with a free phone consultation to determine what services may work best for you. The team at Nature & Science is also constantly looking towards advances that may add to their already extensive number of available treatments for adults and children.
Address: 740 Garden View Ct., Ste. 207, Encinitas, CA 92024
Phone: (858) 500-5570
Hours: Mon – Sun 9 a.m. – 6 p.m.
Chiltonic
Chiltonic focuses on cryotherapy, which uses pressurized liquid nitrogen not to turn you into Mr. Freeze, but instead to reduce inflammation and increase blood flow. The center also offers therapeutic massage, IV injection therapy, compression technology, red light therapy, and many other treatments for a variety of common, everyday ailments. Pricing and scheduling are available conveniently on their website for their Encinitas location.
Address: 191 N. El Camino Real #210, Encinitas, CA 92024
Phone: (760) 566-5832
Hours: Mon – Sat 9 a.m. – 6 p.m.
Closed Sundays
North County Inland IV Therapy in San Diego
North County Inland encompasses a lot of rolling hills and winding roads, and tons of things to do outdoors in the sun, dirt, and dust. All of these things can contribute to aging your body and your skin, but IV hydration therapy in San Diego can combat all of that and more. Give your body a hydration boost at one of these great centers.
Blu Life Wellness Studio
Blu Life offers IV therapy, vitamin shots, and infrared sauna sessions, which mimic the light of the sun without the harmful UV rays. Memberships and packages are available which can give you up to unlimited sessions per month for only $160. Prices for vitamin shots, add-ons, and even IV therapy are also very reasonable.
Address: 330 W Felicita Ave. B-6, Escondido, CA 92025
Phone: (760) 975-3502
Hours: Tues – Fri 7 a.m. – 6 p.m.
Sat: 9 a.m. – 5 p.m.
Closed Sun & Mon
Palomar KLN Infusion Center
This Escondido center focuses on physical and emotional pain, offering not only IV therapy treatments but also ketamine and lidocaine treatments, as well. These treatments can help the path towards healing for things like depression, anxiety, PTSD, and chronic pain. Nutritional infusions focus on healing for general wellness and for athletic recovery after extreme exertion.
Address: 106 S Grape St. #12, Escondido, CA 92025
Phone: (909) 276-5125
Hours: By Appointment Only
Central San Diego IV Therapy
The cultural heart of San Diego houses a myriad of trendy neighborhoods, boutique stores, and sumptuous restaurants, but you can also find some great centers for IV therapy and wellness treatments. Keep yourself well and healthy so you can experience all the art the central San Diego area has to offer.
Patronus La Jolla
If you trace the Latin meaning of Patronus, you get a patron who is responsible for the protection of their client. This center for IV therapy in La Jolla can do just that by helping your body operate at its fullest capacity. Medical physicians deliver targeted, individualized nutrients and disease-fighting compounds that can improve health and immune system function.
Address: 7825 Fay Ave., Ste. LL-C, La Jolla, CA 92037
Phone: (858) 324-6364
Hours: Available on Website
Hangover IV
One of the many benefits of IV hydration therapy can be helping relieve a hangover. Hangover IV in the Pacific Beach area does just that and more. Nursing a hangover is now a thing of the past when you can get a direct line of vitamins and nutrients into your bloodstream that can help alleviate symptoms and help your body recover. Hangover IV also offers mobile IV therapy in San Diego, CA, so you can stay comfortable in your home while also getting better.
Address: 1707 Grand Ave., San Diego, CA 92109
Phone: (619) 363-0240
Hours: Mon – Sun 8 a.m. – 4 p.m.
East County IV Therapy in San Diego
East County is a much more rural area of San Diego, with a smaller population per square mile. Surrounded by mountains and valleys, the East County area provides for numerous outdoor activities away from the beach. Great IV therapy centers can still be found in this area, so after a long hiking or bicycling vacation, you can easily replenish your body.
EC Medical Group
EC Medical Group in Santee has over ten years of providing IV therapy services to the community. This center for IV therapy in San Diego has a number of five-star reviews for its services. These highly-rated services include IV drip therapies, vitamin injections, hormone replacement, and stem-cell therapy, and several surface treatments, such as Botox and laser hair removal.
Address: 10159 Mission Gorge Rd., Ste. A, Santee, CA 92071
Phone: (619) 444-3264
Hours: Mon – Fri 10 a.m. – 4 p.m.
Closed Sat & Sun
Dr. J's Elegant Reflections Med Spa
Elegant Reflections in La Mesa is focused on only taking an hour of your time to begin to rejuvenate cells and optimize cellular function. Services available include CoolSculpting, plasma infusions, IV therapy, cosmetic injections, laser hair removal, and hormone therapy. They specifically offer the Myers Cocktail, a vitamin infusion mix that was created in the '60s that includes vitamin B12, vitamin C, and magnesium.
Address: 8881 Fletcher Parkway, Ste. 241, La Mesa, CA 91941
Phone: (619) 589-0028
Hours: Mon, Tues, Thurs, Fri 9 a.m. – 5 p.m.
Weds: 9 a.m. – 6 p.m.
Closed Sat & Sun
Doctor's Weight Clinic
IV drip therapy in San Diego can be helpful for weight loss goals on top of vitamin infusions and rehydration. Certain nutrition therapies can help enhance your metabolism of carbohydrates and encourage the breakdown of fats in your system, while a healthy vitamin combo can keep you energized, refreshed, and on the go living your healthy lifestyle. The Doctor's Weight Clinic in El Cajon can do both, and also offers other services such as hormone replacement therapy and hair loss treatment.
Address: 450 Fletcher Parkway, Ste. 213, El Cajon, CA 92020
Phone: (619) 363-7088
Hours: Mon – Fri 7:30 a.m. – 6 p.m.
Closed Sat & Sun
South Bay IV Therapy in San Diego
South Bay is dotted with beaches, shipyards, Surfhenge, and an awesome pier, and is known as the Gateway to Baja. Being closer to an industrial area of the city and doing all of the surfing can wear down your system, so here is a stop for you to go refresh and get a nutritious shot.
Kyra Kare Health
Kyra Kare Naturopathic and IV Therapy Clinic is a beautiful spot in Bonita. Founded by women, services offered include IV vitamin therapy and vitamin shots, a metabolic reset program, and a 30-day nutritional coaching program that gets you on the right track for making healthy, positive choices for yourself and creating new eating patterns. Reviews are nothing but positive for both the success of treatment and the kindness and personable natures of employees.
Address: 4190 Bonita Rd. Unit 206, Bonita, CA 91902
Phone: (619) 773-6330
Hours: Mon, Tues, Fri, & Sat 10 a.m. – 5 p.m.
Sun: 10 a.m. – 2 p.m.
Closed Weds & Thurs
Conclusion
IV therapy in San Diego is plentiful and easy to find, but make sure you know the center you are planning to visit and have read reviews and learned about doctors. Your doctor who helps with nutrition infusion may be helping you with your overall health and wellness often and for a long time, so make sure they are a good fit. And just as importantly, enjoy the benefits of direct vitamins for your human system!
About the author: When not hiding behind a laptop, Cara Becker can be found asleep or exploring the wide world of interesting things, like how to bake the perfect cheesecake and where to find the best waterfalls. If you're interested in exploring a food you've never tried or learning a word you don't know, please share your wisdom with her on her LinkedIn profile.