Fleming's La Jolla Hosts Dinner & Wine Pairing Featuring Orin Swift Wines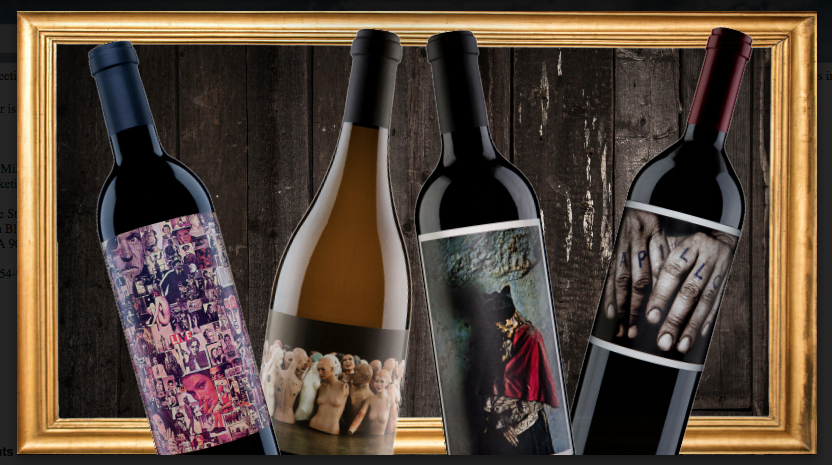 On August 17th, Flemings La Jolla will host their second Orin Swift Wine Dinner of the summer! The event will feature an incredible four-course meal prepared by Flemings exclusively for the event, paired with a series of wines from Orin Swift — and we are giving away two tickets!
The Dinner
In addition to a pre-dinner Reception with appetizers and a specialty wine feature, the main dinner at Flemings will include four courses.
The first course will feature a Peach Panzanella Salad with Mannequin from Orin Swift. The second course will feature Wild Mushrooms and Grit Toast, paired with Palermo from Orin Swift. Third will be a Filet Mignon topped with Crab and Shrimp, paired with Papillon; and fourth will feature a Key Lime Tart served with coffee and tea.
During the event, there will be multiple opportunities to win prizes, including raffles and giveaways. The prizes include bottles of wine, gift cards, rare skateboard desks crafted and painted exclusively for Orin Swift, and more.
GIVEAWAY
We are giving away two tickets to this exclusive Wine Tasting & Dinner Pairing! Tickets are valued at $110 per person. Entries must be submitted by August 15th, 2018. To enter, visit our Giveaway Page. If you win, you'll receive an email with instructions and details on the event!
Fleming's La Jolla is located at 8970 University Center Lane, San Diego 92122. Flemings' menu is filled with your fresh favorites and a local chef's table that changes with the season. The bar manager has curated a wide selection of locally selected wines, hand-crafted cocktails, and spirits.
About Orin Swift Wines
The history of Orin Swift Cellars dates back to 1995 when David Swift Phinney took a friend up on an offer and traveled to Florence, Italy to spend a semester "studying."
A year later, he founded Orin Swift Cellars. With two tons of zinfandel and not much else, he spent the next decade making wine for others as well as himself and grew the brand to what it is today. Their eclectic varieties of wine combine bold, intense flavors with balance and focused sleekness. The creative individuality of the labels is also a key part of the brand; the evocative packaging features classic art, dramatic photography, abstract image collages, and more.