The 10 Best San Diego Golf Resorts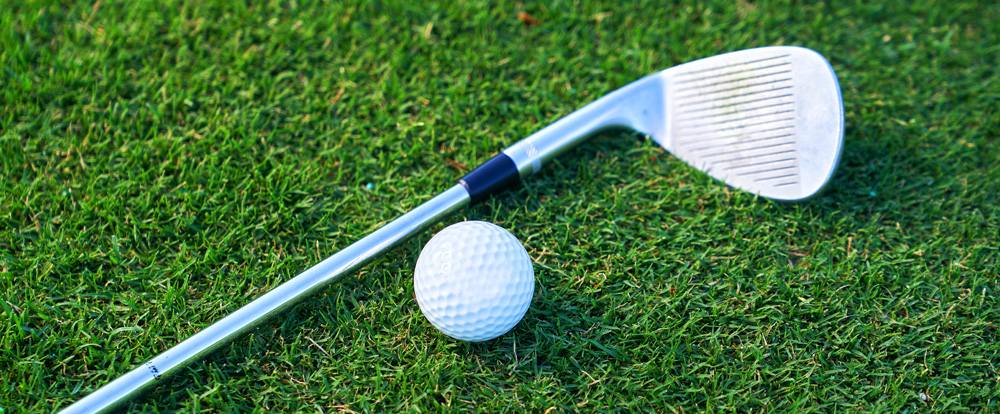 If you've lived in San Diego a while, you're well aware that winter days are few and far between here. It's a popular retreat for snowbirding and vacationers alike because outdoor activities can be enjoyed at any time of year, and San Diego has an abundance of ways to stay active while soaking up some Vitamin D. San Diego golf– arguably among the most popular of activities to do here–is so abundant in the county that you'll never grow tired of playing on the courses here. The best country clubs in San Diego are at your fingertips, so might as well take advantage of the opportunity to tee up.
Accompanying many of the golf courses are luxurious resorts and spas so you can unwind after a long day of strokes and swings. If you're looking to golf like a pro in San Diego, you'll want to be sure you're staying at one of the finest golf resorts in San Diego, too. 
Below, we've highlighted some of the most spectacular golf courses in the Golden State, based right here in America's finest city. These courses showcase the rich plant life and diversity of Southern California, accentuating mother nature's lushness whilst providing golfers with a challenge they'll be sure to remember.
Golfers, look no further if you'd like to level up your stay and play experience.
Where to Stay and Golf in San Diego
Many extravagant San Diego Golf Resorts are situated in the most scenic parts of the county, typically stretched along the outskirts of beautifully designed courses within the footsteps of luxury suites. If you've been itching to venture outside of golf courses you frequent all the time, here's your sign to explore a new destination and tee off at one of San Diego's impressive courses. But don't stop there! You deserve to treat yourself with an overnight stay where you can wine, dine, and hit the hay after an 18 hole course.
Central San Diego Golf Resorts
Let's start in the Central area of San Diego, which features two world-renowned oceanfront golf courses that are bound to make your jaw drop. San Diego Golf Resorts might be plentiful, but there is nothing quite like Torrey Pines Golf Course and its mystic charm. Below are a few lavish places to stay and slumber in between the hours you aren't spending on the stunning green at Torrey Pines.
Hilton La Jolla Torrey Pines
The Hilton La Jolla Torrey Pines is a lovely option to stay and play. Looming with biodiversity and nestled above La Jolla Cliffs, Torrey Pines has a stunning view of the Pacific Ocean that is pleasant for viewing at all hours of the day. As one of the most pristine courses in the world and host of the most recent U.S. Open for Golf, Torrey Pines is an exceptionally well-groomed and challenging course you won't want to miss out on.
When staying at the Hilton, you'll get exclusive access to tea times. If you'd like to take a break from putting around, you can cool off in their expansive pool, get some exercise at their fitness center or on the tennis courts, or tackle your work obligations at their business center.
Address: 10950 North Torrey Pines Road, La Jolla, CA 92037
Phone: (85) 558-1500
Hours: Open 24 Hours
Even if you live in San Diego, why not have a little staycation at the Hilton? With a backdrop of the ocean, two 18 hole courses, and a free golf cart per night with their golf package, the Hilton Torrey Pines is an irresistible deal.
The Lodge at Torrey Pines
Another luxurious place to stay for quick and exclusive access to Torrey Pines is The Lodge at Torrey Pines. The Lodge overlooks the mesmerizing views of Torrey Pines Golf Course and is also quite close to Torrey Pines hiking trails. As a guest at the lodge, you'll have priority tee times. If you like versatility and challenge when on the green, this course will be perfect for you. San Diego golf near the ocean is something special as golfers will often have to contend with the earth's elements such as the marine layer, fog, and wind, providing an extra challenge.
Take a break from the driving range to relish a world-class fine dining experience or get pampered at The Lodge's full-service spa.
Address: 11480 N Torrey Pines Rd, La Jolla, CA 92037
Phone: (858) 453-4220
Hours: Open 24 Hours
If you want up close and personal access to the Torrey golf course and gorgeous views of the Pacific from your suite, it's worth considering The Lodge at Torrey Pines.
North County Coastal Golf Resorts
The North County Coastal area of San Diego is a hub for magnificently manicured golf courses, such as The Aviara Golf Club situated in sunny Carlsbad. Golfers from all over the globe flock here for breathtaking views of rolling hills and the experience of playing while feeling enveloped by an abundance of lush green trees, including palm trees and Torrey Pines.
Park Hyatt Aviara Resort, Golf Club & Spa
Perched within the undulating hillside overlooking the Batiquitos Lagoon nature preserve in Carlsbad, Park Hyatt Aviara Resort offers everything you need and more for your next golf getaway. Everywhere you look you'll be greeted with diverse plant life.
Golf lovers are in luck, as Park Hyatt Aviara has a special golf club package that includes two rounds of golf per night, an extended twilight rate for tee times after 12 pm on the day of arrival, a golf cart, unlimited practice facilities, and several discounts on golf retail merchandise. Their poolside lounge chairs are the perfect place to relax after an early morning tee time.
Address: 7100 Aviara Resort Dr, Carlsbad, CA 92011
Phone: (760) 448-1234
Hours: Open 24 Hours
As the only golf course designed by Arnold Palmer, and coined one of the best resort golf courses by Golf Digest and Golf Magazine, the Aviara Golf Club is a place you won't want to miss. Book your stay at the Park Hyatt Aviara Resort today so you can experience the magic!
Morgan Run Club & Resort
Talk about picturesque scenery. This 27-hole championship golf course is something out of a movie with rooms lining the golf course with stunning views of Rancho Santa Fe. With a full-service pro shop, short-game practice facilities, and a 320-yard driving range, you'll have your hands full for the day.
After you nail a hole in one, head on over to their luxury spa and salon for a relaxing massage to release muscle tension. If you've got an appetite, Morgan Run also offers a fine-dining experience called 28 West as well as a more casual experience called the Littler Lounge.
Address: 5690 Cancha de Golf, Rancho Santa Fe, CA 92091
Phone: (858) 756-2471
Hours: Open 24 Hours
If you're ready to take on the challenge of a 27-hole course, book your stay at the Morgan Run Resort & Club Today.
North County Inland Golf Resorts
Moving away from the coast to North County Inland you'll find more uniquely sculpted courses that some golfers might liken to picture-perfect paradise.
Welk Resorts
Perched along the mountainside in the hills of Escondido rests Welk Resorts, boasting a massive pool and five recreation centers. Their luxury interior and 6,000 square foot fitness center, on top of their two diverse golf courses, make for an unforgettable stay where you'll never grow bored.
The Welk Resorts Golf Course has two unique courses, one called the Oaks Course, the more challenging of the two with scenic fairways lined with lovely oak trees. The other course called the Fountains Course is equally charming and friendly for all levels of players.
Address: 8860 Lawrence Welk Dr, Escondido, CA 92026
Phone: (800) 932-9355
Hours: Open 24 Hours
If you're an avid golfer, you should consider visiting the Welk Resorts for your next golf adventure.
San Vicente Golf Resort Inn
Tucked away in the foothills of the Cuyamaca Mountains is The San Vicente Golf Resort Inn. The inn gives off a casual yet pleasant vibe with phenomenal views of their newly renovated golf course from every guest suite. Each room has its own private patio or deck where you can watch the sunrise and clouds pass by day, and gaze at the stars by night. With their recent renovations, San Vicente Golf Course has all new green complexes and bunkers on their 18 hole course.
Address: 24157 San Vicente Rd, Ramona, CA 92065
Phone: (760) 654-6759
Hours: Open 24 Hours
Explore the serene nature of the Cuyamaca Mountains and book your trip staying at the San Vicente Golf Resort.
Rancho Bernardo Inn Golf Resort
With poolside cabanas, a spa center, yoga and wellness, and breakfast in bed packages, Rancho Bernardo Inn Golf Resort is nothing short of a sweet escape from the hustle and bustle of everyday life. This Inn is one of the best golf resorts in San Diego because it has everything you need and then some; including 3 dining experiences and a bar, and occasional live music and events. If you're looking to golf, you'll have over 6,631 ft of championship yardage and a 133 slope.
Address: 17550 Bernardo Oaks Dr, San Diego, CA 92128
Phone: (844) 338-9281
Hours: Open 24 Hours
Enjoy a one-night stay and unlimited golf for two when you get the golf escape package. Book your trip today and stay at the Rancho Bernardo Inn Golf Resort!
East County Golf Resorts
In East County of San Diego you can find rich green courses that contrast with the surrounding desert lands and the dry mountains. If you're looking for warmer temperatures with the ambiance of a desert paradise, East County boasts spectacular golf resorts worth noting.
Singing Hills Golf Resort
Formerly known as Sycuan Golf Resort, Singing Hills Golf Resort at Sycuan is a charismatic getaway with boundless beauty and wildlife. The resort rests peacefully in the hills of Dehesa Valley, providing a tranquil atmosphere with postcard-worthy views.
Singing Hills Golf Resort is around 30 minutes from the San Diego Airport, making it easily accessible for you if you plan to play golf right after landing. They pride themselves in being a 54-hole resort, consisting of an 18-hole par three golf course called Pine Glen and 36 holes of Championship golf at Oak Glen and Willow Glen. If you manage to hit all 54 holes of Singing Hills Golf Resort, be sure to unwind at their retreat pool and cabanas or check out their live performances including musicians, magic shows, and male strip teases.
Address: 3007 Dehesa Rd, El Cajon, CA 92019
Phone: (800) 457-5568
Hours: Open 24 Hours
The Springs at Borrego RV Resort & Golf Course
Don't fore-get to check out The Springs at Borrego RV Resort and Golf Course, situated in the middle of the largest state park in California, Anza-Borrego Desert Park. Just two hours from San Diego, The Springs allow you to uniquely experience nature via camping, hiking, off-roading, catch and release fishing, and more.
If you'd like to hook up your RV or rent a fully-furnished tiny house park model for a one-of-a-kind vacation, there are plenty available, and pets are welcome. The park itself is spacious and surrounded by picturesque desert mountains. The 9-hole golf course features serene lakes, waterfalls, sand traps, and vibrant greenery made to test your skills and patience.
Address: 2255 Di Giorgio Rd, Borrego Springs, CA 92004
Phone: (760) 767-0004
Hours: Open 24 Hours
As you can see, stay and play golf resorts are easy to find in San Diego and the surrounding areas. If you're hoping to lock in a membership at a San Diego country club, might as well start by testing out these golf courses before making a commitment. The San Diego country club membership cost will be well worth it once you know where your money is going first hand, but the best country clubs in San Diego won't be hard to find.
San Diego Golf Resorts aren't going anywhere, but why not get a head start planning on your next golf trip? If you need some inspiration for things to do in San Diego before booking your stay, there are plenty of activities and restaurants within arms' length of the best golf courses in San Diego.