Best Places for Snowbirds to Winter in May 2023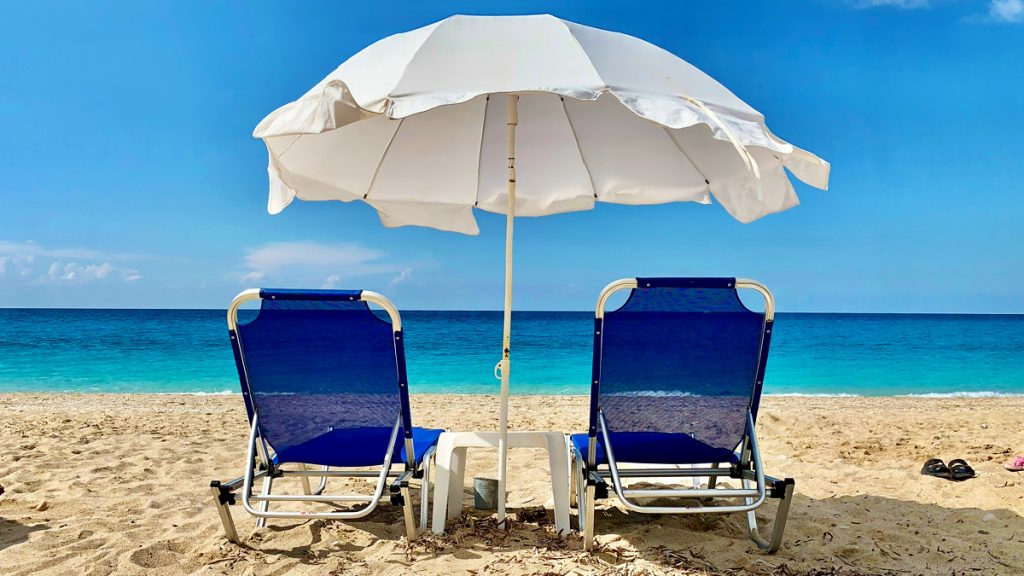 If you have the chance to experience the best of what North America has to offer in terms of climate, scenery, and culture, why not enjoy that opportunity? That freedom is the essence of what snowbirding means!
What is a Snowbird?
A simple Snowbird definition is someone who moves from the north to avoid the harsh, unpleasant weather of December through February.
Once upon a time, snowbirding was associated with retirees. However, as people's work becomes more portable, the meaning of Snowbirds is changing. All kinds of people are looking into the benefits of spending time in the best places for Snowbirds because those places provide such a boost to their quality of life.
Where Should Snowbirds Visit for the Winter?
If you are considering taking advantage of the best places for Snowbirds to spend the winter, consider yourself lucky to live in North America. North America is blessed with a huge variety of natural beauty, regions, cultures, and sizes of community, all within a day's travel. The best places for Snowbirds offer up an interesting, comfortable respite from the dreary snow and cold. As a snowbird, you might be looking for year-round sunny climates such as found in La Jolla, or the weather in Tijuana.
The real joy and luxury of being a Snowbird is having the freedom to enjoy the best kind of travel experience. You can break up the drag and difficulty of your cold climate with an extended break somewhere new, inviting, and pleasant. Some people fit the classic
Snowbird definition of golfing and lounging in Florida, which is a great option if that makes you happy! However, North America has much more to offer. Look at what the different regions have to offer. If you are investigating all the best places for Snowbirds, congratulations! Here are some fabulous ideas to get you started.
San Diego, California
San Diego is, in many ways, the best of what California has to offer. The city is highly livable with enormous amounts of things to do and see. San Diego's laid-back attitude is matched by its astonishingly pleasant climate. Want proof? Check it out. San Diego weather in December typically ranges from 50 degrees at night to highs in the mid-60s during the day, with only a few days of rain in the whole month. San Diego weather in January is the same. San Diego weather in February is the same!
It's an international city with a large military presence and lots of job opportunities. Also, California offers three real benefits for folks looking to get away for medical reasons. It's a very health-conscious state, with lots of access to healthy foods and activities. The temperate climate and ocean air is easy on the joints. Also, because it is legal, California offers some of the best CBD for seniors, which is known to help with pain and other disorders.
There is no way to list here all of the engaging and wonderful things to do in San Diego. If you want to learn more, click here.
Temecula, California
For a smaller town feeling, with all the Southern California advantages plus a splash of wild west architecture, check out Temecula, California, population 100,000. It's got the sunshine and moderate temperatures to drive away thoughts of snow. Temecula offers up spas, restaurants, casinos, golf, wine tasting, and great music, especially in the Old Town area. San Diego, Palm Springs, and Orange County are all within a short drive away, making them exciting day trip destinations. Temecula has something for every budget. If you love this area enough to settle in permanently, the average condo costs about $700,000. What's more, it's not far from the Mexican border, and you can find super-hot deals on Hotels in Tijuana or Tulum, Mexico while you're scoping out your next place to live.
Phoenix, Arizona
Everyone knows Phoenix as one of the best places for Snowbirds to spend the winter, from the golf to the hot air balloons. What you may not know is that Phoenix is brimming with big city amenities and cultural events throughout the winter.   There are thousands of restaurants and shopping venues to try. Events like Las Noches De Las Luminarias at The Desert Botanical Garden will brighten up any retreat from the northern weather.  Despite its large, melting-pot population, Phoenix has a very suburban feel.  Winter months see highs in the 60's during the day with very little rain.  Phoenix's cost of living is about on par with the national average. So, if you live up north, out east, or even in San Diego, take a road trip to Phoenix and check out all they have to offer for a different vibe as you snowbird this winter.
Boca Raton, Florida
Boca Raton is one of the iconic snowbird destinations. Because it's within a short day's travel from Toronto and Montreal, it's also known as one of the best places for Canadian Snowbirds. Temperatures are in the mid to upper 70's and humid throughout winter.
While staying in Boca Raton, check out the area's many picturesque parks, like the Gumbo Limbo Nature Center, or family-oriented venues like the butterfly garden and sea turtle sanctuary. Boca Raton feels like a place people live, not just visit, making a long-term stay enjoyable.
Jupiter, Florida
For those who relish the climate of Florida and the Atlantic Ocean but crave quiet nature, consider Jupiter, Florida. Jupiter is a small city, surrounded on three sides by unbeatable natural habitat. To the north and west are wildlife habitats, to the east, of course, is the ocean. Lake Okeechobee is a short drive inland. It's a town for dog lovers and people who are crazy about the outdoors.
West Palm Beach, Florida
West Palm Beach is all about high-end luxury. Although West Palm is a small city, its overall feel is a combination of very metropolitan with a streak of lowkey beach town. This is the area for you if you love shopping for designer brands, perusing blue ribbon art, and eating in upscale restaurants. West Palm Beach has the cosmopolitan flair of a big city and the price tags to match. Expect to pay top dollar for real estate and expect to be rewarded with lavish cultural experiences.
Fort Myers, Florida
Fun is the name of the game in Fort Myers. Come if you are seeking vibrant nightlife and people of all ages looking for a good time, especially in the trendy downtown area. The average condo will run you about $380,000, but you can recoup some of that expense with the huge variety of free things to do in the area. Not only are the beaches a cost-effective blast, but Fort Myers hosts an array of fantastic, free winter events like the Holiday Boats Parade, Edison Festival of Light, the Sunset Celebration at Time Square, and the Cape Coral Art & Music Festival.
Clearwater, Florida
Clearwater has some of the most beautiful beaches in Florida. Between the white sands, the relaxed, Old Florida vibe, and the affordability of the town, Clearwater is a great choice for anyone searching for a warm, laid-back place to hang out for the winter. The Orlando airport is about 2 hours away.
Delray Beach, Florida
Delray Beach puts you in proximity to the affluent benefits of West Palm Beach and the hominess of Boca Raton. Plus, Delray Beach boasts some world class art museums like the Morikami Museum and Japanese Gardens and the Cornell Art Museum. If you want the artsy glamor of high-end Florida with a slightly lower price tag and a bit more lowkey, quiet, check out Delray Beach.
Edenton, North Carolina
Edenton is a land of wide, inviting porches, deep American history, and lots of wholesome things to do. It's southern living on the Albemarle Sound, inland from the famous Outer Banks. Edenton is great for groups of all sizes and has a ton of history from the 1700 and 1800's to explore. When you think of Edenton, think welcoming people, and moderate temperatures. Daytime highs in winter average in the mid 50's.
Mount Pleasant, South Carolina
The history lovers should also check out all that Mount Pleasant has to offer. Many describe it, with its small population of about 75,000, as a modern Victorian era town. There is a top-notch naval museum, lots of opportunities to golf, and a variety of interesting historical sites open to the public. You can enjoy the temperate weather, winter day time temperatures average in the 60's, while also enjoying one of the town's many parks. Because Mount Pleasant is a stone's throw from the larger city of Charleston, South Carolina, you will also have the benefit of a bigger city's diversity and airport.
Pawleys Island, South Carolina
Nothing else is quite like Pawleys Island. It's the only place on earth that brags about being shabby, although the beaches and natural lushness of the place are nothing to sneeze at. The year-round population of this barrier island is only about 60 people, but there are many things to do and affordable places to stay, and own, for visitors.
Brookgreen Gardens are a wonder. During your stay, you won't run out of delicious culinary choices, chances to do some terrific fishing, or options for laid back meanders through the island's shops and venues.
Honolulu, Hawaii
Hawaii is so different from the mainland U.S., so tropical and exotic, it sometimes feels like a different country. Honolulu is very much a classic big city, however. It's the commercial center of the state, and also brings a powerful punch in delivering culture, cuisine, and access to some of the most notoriously gorgeous beaches in the world.
Having balmy daily highs in the 80's, access to scenic Waikiki, and endless opportunities to surf comes with a hefty price tag. The cost of living in Hawaii is high, as in 50% or higher over the national average, and rising. Almost all goods have to be shipped in, over quite a distance, which makes them costly. Expect to pay about a million dollars for an average home, away from the beach.
Hilo, Hawaii
Hilo is located on the Big Island of Hawaii, with a small population of about 45,000. Hilo is the kind of place you want to be if you don't care about being inside. It's a hiker's paradise. The town itself feels densely suburban, family-friendly, and is surrounded by extraordinary parks and beaches. Waterfalls are everywhere. Rather than rent, most people in Hilo own their homes. As with everywhere in Hawaii, the cost of living is much higher than the mainland U.S. The price tag may seem more worth it when you realize there are four active volcanoes on the island.
Corpus Christi, Texas
Within a few hours' drive from three major Texas cities, Corpus Christi is easy to access from almost anywhere. The cost of living in this Gulf Coast city is in line with the national average. During the winter, expect daytime highs in the 60s.
Although it's just inland from Padre Island National Seashore, Corpus Christi is definitely a bustling city, with a population 325,000. There is a significant military presence as well as lots of tourism, which keeps the area lively, although there are some quieter residential neighborhoods too. Check out Corpus Christi if you love long beaches and fishing.
Mission, Texas
This quiet city at the bottom tip of Texas borders Mexico. Check out Mission if you just want warmth and quiet in a peaceful town. It has a suburban feel overall, with most residents owning rather than renting. The town is primarily composed of families and professionals. Daytime highs in winter months average high 60's to low 70's. Mission is less of a big-ticket destination and more of a calm, easy place to unwind in the sun.
Gilbert, Arizona
With a population of 243,000 and growing, this southeastern suburb of Phoenix offers a straightforward suburban style getaway. Expect lots of coffee shops, parks, and young families. Gilbert is known as being a safe community. Housing prices are high compared to the U.S. average, but other costs of living are average. This highly accessible town, with mild winter weather, has seen a recent influx of retirees and is becoming a noteworthy snowbird destination.
Apache Junction, Arizona
Apache Junction is known for its stunning and dramatic mountain backdrop as well as its multitude of golf courses. This is a suburban town with a spread out feel. Most residents are year-round homeowners; however, many are retirees who relocated to enjoy the scenery, temperate winters, and relatively low cost of living.
Yuma, Arizona
If there was one word to describe Yuma, it would be sunny! Yuma only gets 3 inches of rain annually and is the warmest city in Arizona. Minutes from the Mexico and California borders, there is always a lot going on in Yuma. Shops, restaurants, and local music abound, making this highly affordable city a draw for young people and Snowbirds alike.
The Bahamas
If you want pure tropics without the big price tag of Hawaiian real estate, consider the Bahamas. Real estate in the Bahamas is roughly in line with the U.S. costs, but other costs of living are higher due to needing to import most goods. If you want to work during your winter getaway, the Bahamas may not be ideal, as jobs are hard to find. However, the Bahamas has become a serious Snowbird destination, as it offers abundant and fascinating sea life, and an endless variety of beaches. Boasting 700 islands, The Bahamas feels like summer all year round!
Grand Isle, Louisiana
Grand Isle is a barrier island, south of New Orleans. Its lower rates and broader availability make it less crowded and easier to visit. The area is known for its excellent fishing and high level of privacy. Come for the creole cuisine and historic plantations, stay for the scenic beauty and excellent service.
The Last Word on Places for Snowbirds to Winter
If you are thinking about using the bitter winter months as a chance to explore the warmer regions of America, do it! There is such a huge variety of natural beauty and man-made attractions across North America, you are sure to find some place that will help you rejuvenate your spirits.