San Diego November Surprise Activities & Gifts for Her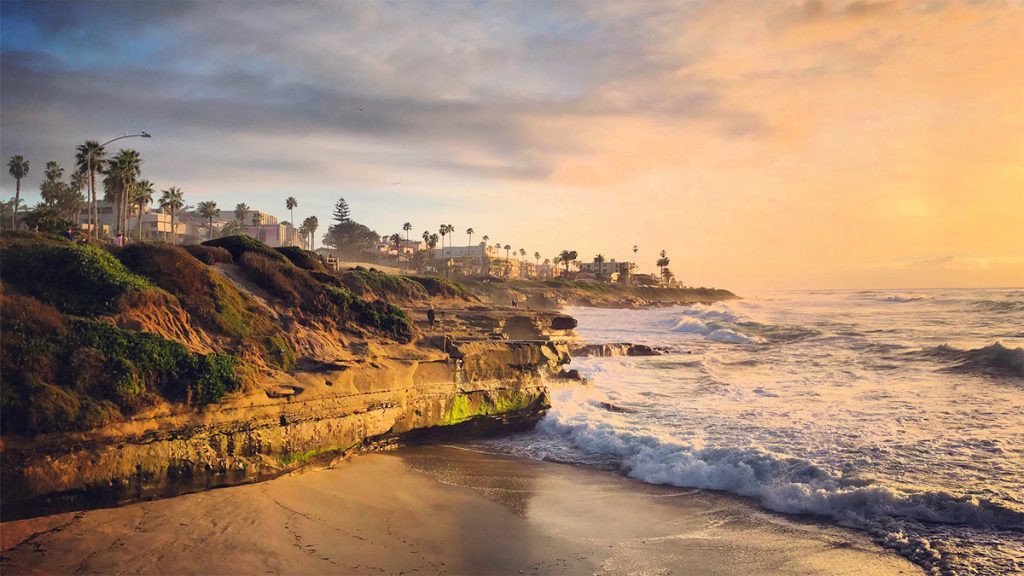 November is just around the corner. In San Diego, the full days of sunshine and pleasant weather make it an ideal time for heading outdoors and enjoying the best of what the city has to offer.
If you have a special woman in mind for who you want to show your appreciation for this month, consider these seasonal surprise activities and gifts.
The Best Gifts, Surprise Activities, and Gifts for Her
Whether you are celebrating her birthday, an anniversary, or just want to show your love, a surprise gift or spontaneous trip is the perfect present for a lovely lady. Check out the ideas below.
Birthstone Necklace
If your special person is celebrating her birthday this month, a November birthstone necklace makes a marvelous and memorable gift. The November birthstone, citrine, is known for its glowing amber color. The stone symbolizes warmth and happiness, and is perfect for showing how your lady makes you feel.
A beautiful birthstone necklace can make a wonderful standalone gift. You can also present this lovely piece during any of the romantic activities described below.
Sailing Tour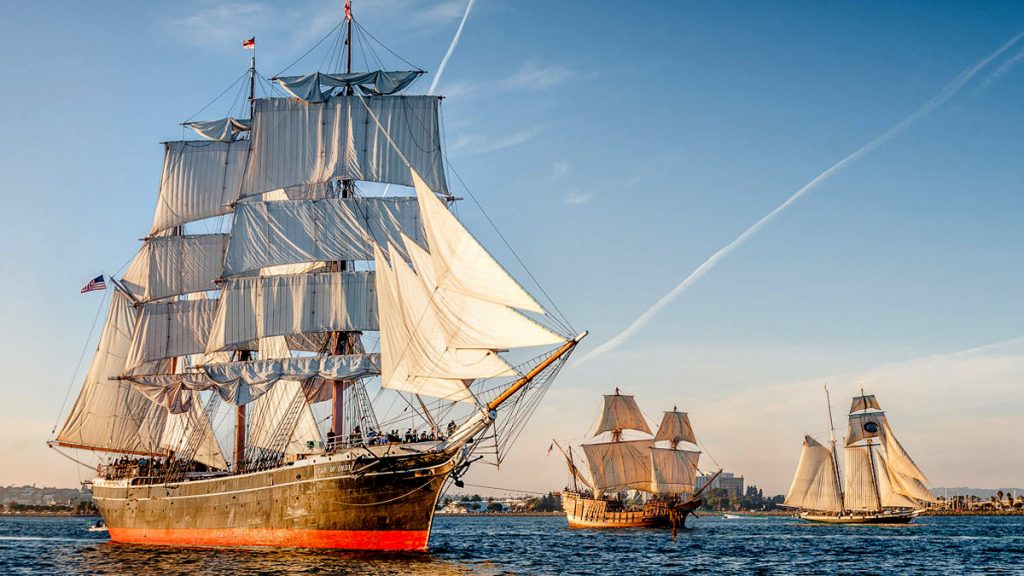 The aquamarine waters of San Diego Bay make the perfect backdrop for a romantic sailing trip for two. Tours experiences range from elegant and romantic to fun-filled and adventurous.
Luxury Sailing– Coast by San Diego's stunning skyline on a fully-decked out catamaran or yacht. Crew members ensure you have an enjoyable experience as you sail through the spectacular coastline.
Sunset Sailing– What could be more romantic than a sailing trip at sunset? Watch nature's most spectacular show onboard a private yacht. Most tours include a selection of wine and soft drinks.
Harbor Cruise– Take a two hour excursion exploring some of San Diego Harbor's most interesting sights, including the U.S. Navy fleet and local sea lions. She will also love the panoramic views of San Diego's waterfront.
Spanish Galleon-Spend the day aboard the San Salvador, a true-to-life replica of a 16th century Spanish sailing ship. Tickets include free admission to the Maritime Museum. Perfect for history buffs.
Gondola Ride
For a more intimate experience, consider a private gondola ride through the Coronado Cays canals. For an affordable ticket price, you can give that special woman a taste of Venice in the heart of the San Diego Bay.
An idyllic gondola ride makes a great after or post dinner activity.You can also enhance your experience by purchasing truffles and wine to enjoy on board.
Dolphin and Whale Safari
If the lucky lady is a nature lover, consider a dolphin and whale safari tour. The Bay is home to more than five whale and dolphin species. Spectacular gray and blue whales pass the Bay during their migration seasons, while bottlenose and pacific white-side dolphins live in the waters all year round.
Although San Diego's most popular marine residents are most active between December and April, safari cruises take place year round. Not only will you get a glimpse of whales and dolphins in action, but you will get to enjoy the view in pleasant November weather.
Horseback Riding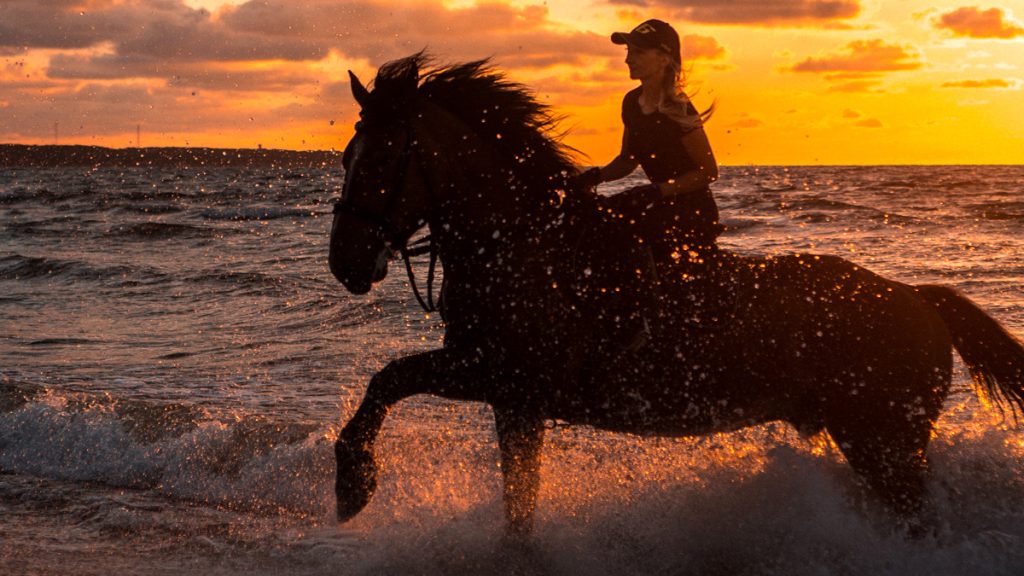 Besides sun and surf, San Diego's coastline also offers the perfect opportunity for beach horseback riding. If you want to surprise an experienced rider, sign her up for a challenging trail that zigzags through San Diego's gorgeous mountain ranges.
Less experienced riders will love the relaxing pace of a pony ride on the beach or through one of San Diego's luscious nature reserves.
Wine Tasting
Wine aficionados do not need to head to Napa or Sonoma for a memorable tasting experience. San Diego and its surrounding counties are home to dozens of notable artisan wineries and vineyards. The Valle de Guadalupe, known for its sauvignon blanc and tempranillo varieties, is a short drive from San Diego.
You can also head north to sample chardonnay, zinfandels, and riesling in the beautiful Temecula wine country.
Thanks to San Diego's central location, you can also enjoy spectacular wine varieties without even leaving the city. The Little Italy Wine Tour gives you a chance to sample wine and food from some of San Diego's most authentic Italian restaurants.
You can also take the wine tasting experience on the road by purchasing a private sidecar and wine tasting tour.  Cruise through the city in style while enjoying some of the best wines in the region.
Go-Karting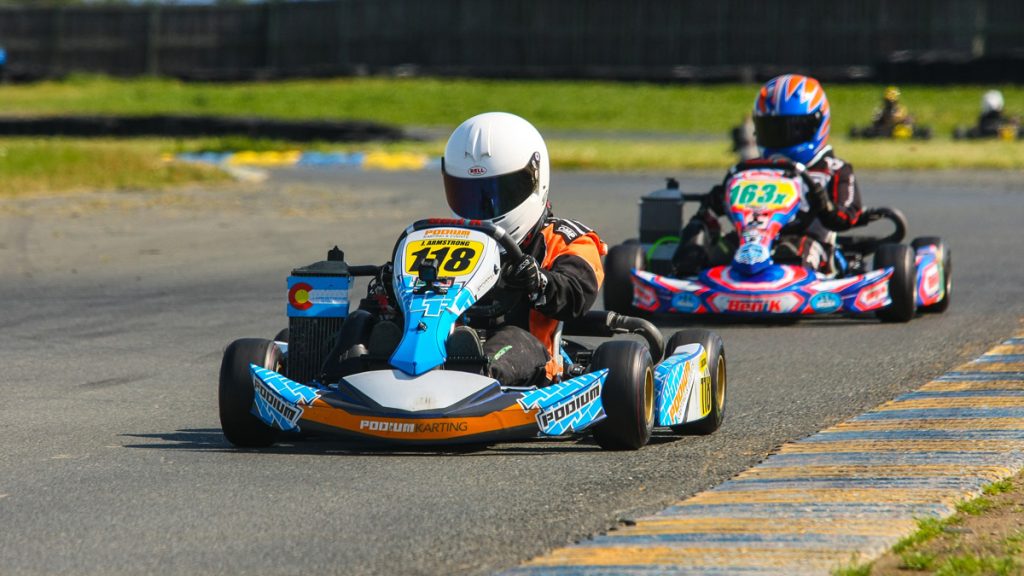 If you want to surprise your woman with something a little more fast-paced, a day of go-kart racing may be the ideal gift.
San Diego is home to several go-kart racing venues and you can choose from outdoor and indoor tracks. You and your partner can have some lighthearted competition as you career down hairpin turns at speeds of up to 45 miles per hour.
You can also try adrenaline pumping off-road racing, like all-terrain vehicles, motocross bikes, and other motorsport vehicles.
Speed Boat Tour
What better gift for a woman with a need for speed than a speedboat adventure? After a short instructional session from an experienced boat captain, she can take the helm during the 1 hour+ guided tour.
On the way, you'll pass by some of San Diego Bay's notable landmarks, including a race under the Coronado Bridge. Even first-timers can enjoy the experience, as speedboats are one of the easiest watercrafts to maneuver.
Staycation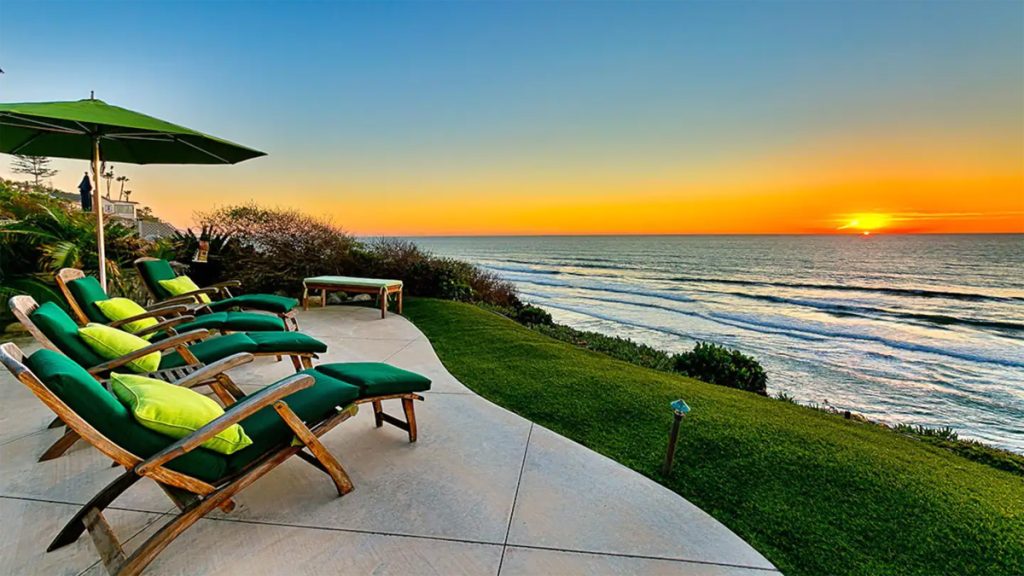 As one of the world's top travel destinations, San Diego is the ideal location for a romantic staycation. Consider taking a weekend trip to the scenic Coronado Island, or renting an oceanfront bungalow in beautiful La Jolla.
If the goal is to pamper your lady, choose from any of San Diego's five star all-inclusive resorts. Full packages include gourmet meals, access to top quality fitness facilities, and spa treatment specials.
If your partner is more of the outdoorsy type, San Diego is also a fantastic place for camping and hiking. Try a hike through the stunning Cabrillo National Monument where a sweeping view of San Diego rewards you for reaching the summit. The less intensive Sunset Cliffs hike is a great trail for whale watching and enjoying the sunset.
You can also take an RV out to one of the picturesque state parks that dot the coastline. Less than two hours away, the Anza-Borrego desert makes a glorious setting for night sleeping under the stars.
Wine Glass Painting
Wine glass painting is the perfect activity to explore your partner's creative side. Wine glass painting courses provide all the materials and instruction you need to create a unique set of drinking glasses. Most courses also include a free glass of vino.
The best part of this experience is that you'll leave with a memorable keepsake of your fun time together.
Soya Candle Making
Surprise your favorite DIY enthusiast with a soya candle-making course.
Soy wax burns slower and longer than paraffin varieties. They are also toxin-free and hypoallergenic.
Under the guidance of experienced scent stylists, she can blend a variety of aromas to create a custom fragrance. Soya candle-making classes provide all the materials, you only need to bring your creativity.
Book the Most Exciting Activities & the Best Accommodations With LaJolla.com
Make the most of those special moments by surprising her with a one-of–a-kind adventure or gift. Book an amazing experience she'll remember forever at Lajolla.com, the best website for San Diego-based accommodations and tours. No matter the occasion, you can find the perfect gift for that special woman in your life.
The banner image of La Jolla for this article is courtesy of LaJollaCove.com