The Best San Diego Private Jet Charters in October 2023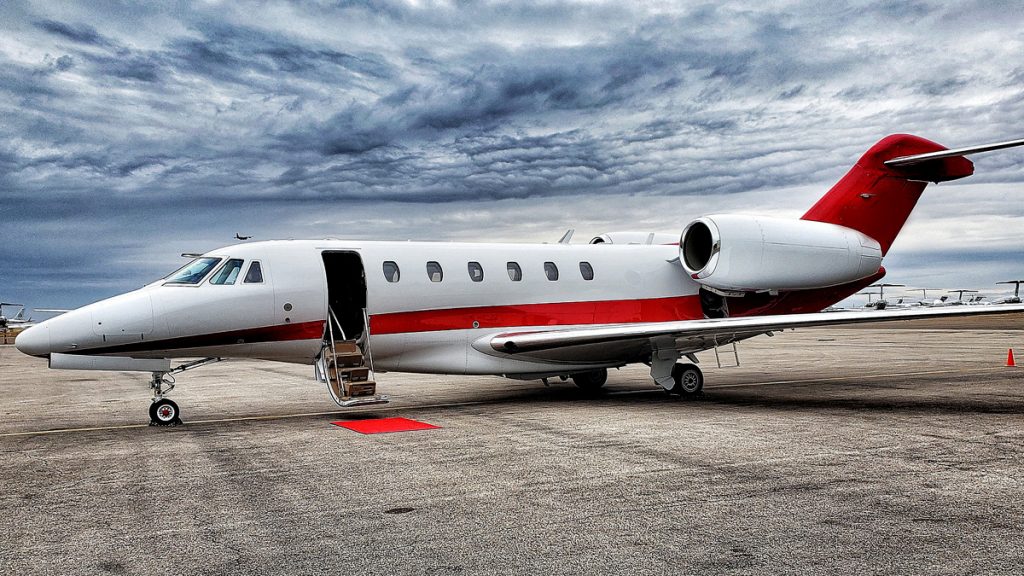 Sometimes the only way to get somewhere is in style. And when it comes to flying in style, nothing beats the luxury of chartering your own private jet aircraft.
A private jet offers many benefits over traditional commercial flight, including minimizing the time you spend traveling, accessing more airports, and generally making flying a more luxurious experience.
Of course, chartering a private flight isn't something most people do regularly. Because of that, the idea can seem intimidating — especially for people who are already iffy about traveling.
The good news is that most companies that offer private flight chartering services will make the experience easy. And luckily for residents of Southern California, there's a large private jet industry in the region.
There are several different companies from which you can charter a private jet in San Diego. The trick is picking out the best company for your needs.
Learn Where to Book a Private Jet in San Diego
As you might imagine, companies that offer private jet charters in San Diego are a pretty niche group. However, there are many companies in the area that provide private flights to customers.
Many of these companies offer other services, including aircraft management and aircraft ownership services. However, for the purposes of this article, we'll be focusing solely on their private jet charter services.
If you need a private jet in San Diego, here are our picks for some of the best companies offering them.
North County Coastal Private Jets in San Diego
The North County area of San Diego is home to the McClellan-Palomar Airport in Carlsbad, which is a public airport geared toward general, private, and commercial aviation. Several companies fly out of the area.
Jet Methods
Jet Methods is a company based in Carlsbad that maintains a sizable fleet of private aircraft for charter in San Diego County and beyond. This FAA-licensed air carrier provides clean, catered, and luxurious service to all of its customers — so you can expect the best.
Address: 2006 Palomar Airport Rd #101, Carlsbad, CA 92011
Phone: (760) 930-9315
Latitude 33 Aviation
If you're looking for a premier private jet rental in San Diego, look no further than Latitude 33 Aviation and its fleet of small, midsize, and large jets. This company, which has been flying customers around since 2006, offers private charter services that maximize privacy and convenience.
Address: 2100 Palomar Airport Rd #211, Carlsbad, CA 92011
Phone: (800) 840-0310
Schubach Aviation
Those looking for a personalized and approachable experience when chartering a private jet should consider Schubach Aviation, which has been in the business for 30 years. They offer on-demand charter of a number of aircraft, and customers can schedule a tour of their fleet ahead of time.
Address: 2016 Palomar Airport Rd suite 201, Carlsbad, CA 92011
Phone: (760) 929-0307
Central San Diego Private Jets in San Diego
If you need a private jet charter in San Diego, the natural place to begin looking is the downtown area, which hosts San Diego International Airport and many of the county's private jet services. Here are some of the best private jet companies in the central San Diego region.
Travel King International
Travel King International is a global company with a local branch in San Diego. They provide a number of private jet charter services, including business aviation, humanitarian services, flights for film and television crews, and more. No matter which specific type of flight you book, the company boasts a "bespoke and unparalleled experience."
Address: 3225 N Harbor Dr Ste 125, San Diego, CA 92101
Phone: (972) 235-9500
Newport Private Jet Charter
This company, which is based in San Diego, is one of the fastest-growing private jet charter firms in the U.S. There are no upfront costs with their list of offerings, including private jets stationed at airports around the world and luxury concierge service.
Address: 10620 Falcon Way #230, San Diego, CA 92131
Phone: (888) 995-5387
Charter Flight Group
Charter Flight Group is a company with more than 30 years of aviation experience — so you can feel at ease when you're chartering a flight from them. They offer on-demand aircraft charters, fixed route flights, and a jet card membership for those who want to fly private more frequently.
Address: 5355 Mira Sorrento Pl UNIT 230, San Diego, CA 92121
Phone: (888) 634-7449
Avian Jets – Americharter Private Jet Charter
Avian Jets is a company that seeks to revolutionize the aviation industry with a range of services, from on-demand jet charters to concierge services provided by expert pilots and staff. It prides itself on an updated, modern fleet and a heavy focus on technology.
Address: 3300 Admiral Boland Way, San Diego, CA 92101
Phone: (844) 442-8426
Affordable Air Charter
True to its name, Affordable Air Charter provides customers a lot of value for their money. This San Diego-based company specializes in affordable flights within California, Arizona, and Nevada. Although you might be paying less than other companies, Affordable Air Charter doesn't skimp on the luxury or quality of their aircraft or flights.
Address: 3760 Glenn H Curtiss Rd, San Diego, CA 92123
Phone: (888) 424-7242
East County Private Jets in San Diego
El Cajon in East County has its own small airport, which many private companies and aviators use to fly out of San Diego. Here are some East County-based private jet companies.
Jetsetter Charter Jet Service
If you're looking for award-winning service and a personal touch on your private flight, consider Jetsetter. This El Cajon-based company offers on-demand flights and VIP memberships for more frequent flyers — and customers can get an instant quote right on their website.
Address: 270 E Douglas Ave, El Cajon, CA 92020
Phone: (833) 253-8738
How Much Does It Cost to Rent a Private Jet?
Rental costs can vary pretty widely between different private jet operators. More than that, chartering a private flight can also range in costs depending on the type of flight and plane. If you add concierge services or other additional product offerings, expect the price to increase further.
On average, you can expect to pay between $1,300 and $3,000 per flying hour on a smaller jet plane that can seat between four to six people. A midsize jet might run you between $4,000 and $8,000 per flight hour.
If you need a large private jet that can seat 14 to 19 passengers, expect to pay between $51,600 and $78,000 for a six-hour flight across the country.
How Fast Do Private Jets Fly?
Different jets will have different cruising speeds. There are very fast private jets out there, but there are also plenty of private aircraft with a cruising speed closer to commercial flights.
The average speed at cruising altitude for most private jets is around 545 to 575 miles per hour. The average speed for the fastest private jets is closer to 600 mph.
On the very high end, speedy private jets can fly as fast as 711 miles per hour. These are generally smaller — and will certainly get you to your destination faster.
Are Private Jets Faster Than Commercial Airline Planes?
As we mentioned, the speed of a private jet can vary. Because of that, it might be safe to say that some private jets fly faster than commercial airlines, while other private jets don't.
Generally, the average private jet will be able to fly faster than the average commercial flight. This is not only because of their size but also the altitude at which many private jets can fly.
Of course, you should factor in the fact that you're not spending as much time in an airport. There's also a good chance that private jets will be able to land at smaller airfields, which are more numerous than larger ones.
Can You Smoke on a Private Jet?
The short answer is that it depends. While federal regulations have banned smoking on commercial flights for years, there's no such prohibition on smoking on private jets.
However, unless you own the jet, you'll have to follow the rules and restrictions set by the company or owner. Most private jet companies ban smoking since it can damage the plane — no one wants smoky Learjet interiors, after all.
How Far Can Private Jets Fly?
The distance a jet can fly is dependent on a variety of factors, but it usually comes down to the size of the plane. Larger planes have larger fuel tanks, after all.
A midsize private jet will be able to travel between 2,000 and 3,000 miles on a tank. A lighter jet might be able to fly between 1,000 and 1,800 miles.
Of course, that's just the flight time on a single tank of fuel. A private jet can always land and refuel for extended flight. These refueling stops don't take long, and can essentially extend the range indefinitely.
Need a Private Flight? The Aforementioned Companies Have You Covered
If you need a private jet in San Diego, the companies above can get you set up with the perfect flight.
You don't need to know why traveling is good for your health or the language in the area you're visiting. You just need to get there. And, for that, few things beat a private jet.