The Ultimate Guide to Taking a Road Trip from San Diego to Palm Springs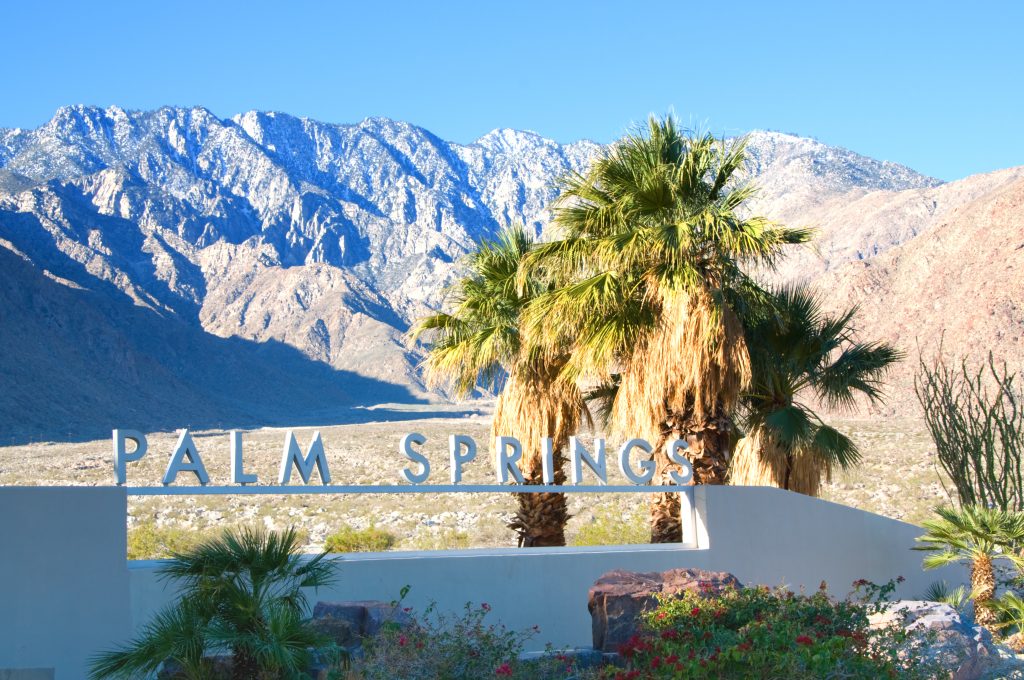 San Diego and Palm Springs are two of Southern California's most popular destinations, and for good reason. Whether you're looking for stunning beaches, scenic drives, or a relaxing getaway, this road trip has something for everyone. In this guide, we'll explore the best route from San Diego to Palm Springs, highlight some of the must-see attractions and experiences along the way, and discuss some of the top things to do in Palm Springs.
San Diego to Palm Springs
Route Overview
The quickest and most direct route from San Diego to Palm Springs is via the I-15 N, which covers approximately 120 miles and takes approximately 2 hours to drive. However, there are also several scenic routes that can take you through Joshua Tree National Park, the Anza-Borrego Desert, and other beautiful parts of Southern California.
Attractions and Experiences
Anza-Borrego Desert State Park: One of the largest state parks in the country, Anza-Borrego Desert State Park is home to miles of scenic drives, hiking trails, and breathtaking views of the desert landscape. Be sure to visit the park's visitor center to learn about the history and ecology of the area, and to take a guided tour to explore some of its hidden gems.
Joshua Tree National Park: This stunning national park is known for its unique and otherworldly rock formations, as well as its diverse plant and animal life. Whether you're a hiker, a photographer, or simply a nature lover, Joshua Tree is a must-visit destination.
Cabazon Dinosaurs: Just outside of Palm Springs, the Cabazon Dinosaurs are a popular stop for families and kids. These giant concrete dinosaurs serve as a fun and interactive way to learn about the ancient creatures that once roamed the earth.
Palm Springs Aerial Tramway: Take a scenic ride on the Palm Springs Aerial Tramway and enjoy stunning views of the Coachella Valley and the surrounding desert landscape. This unique attraction is a great way to get a bird's-eye view of the area, and is perfect for families and adventurers alike.
Palm Canyon Drive: This vibrant street is the heart of Palm Springs, and is home to a wide range of shopping, dining, and entertainment options. From vintage boutiques to trendy cafes, there's something for everyone along this bustling street.
Things to Do in Palm Springs
Visit the hot springs: Palm Springs is known for its natural hot springs, and there are several spas and resorts where you can relax and soak in the warm waters.
Explore the architecture: Palm Springs is home to some of the most iconic mid-century modern architecture in the world, and there are several walking tours and self-guided tours that you can take to explore this unique aspect of the city's history.
Enjoy the outdoors: With its warm, sunny weather and stunning desert landscape, Palm Springs is a great place to enjoy the outdoors. From hiking in the nearby mountains to golfing on one of the city's many courses, there are plenty of opportunities for outdoor recreation.
Visit the Palm Springs Art Museum: This world-class museum is home to a diverse collection of modern and contemporary art, as well as exhibitions and events that showcase the best of the area's creative talent.
Take a scenic drive: With its beautiful desert landscape, Palm Springs is a great place to take a scenic drive. Whether you're exploring the surrounding mountains, or simply taking a leisurely drive through the city's palm-lined streets, there's always something beautiful to see and experience in this desert oasis.
Tips for Your Road Trip
Plan ahead: Before you hit the road, be sure to research your route and make a list of the attractions and experiences you want to see along the way.
Bring snacks and drinks: With so much scenic beauty to take in, you'll want to make sure you have plenty of snacks and drinks to keep you fueled throughout your journey.
Take breaks: This road trip is about the journey, not just the destination. So take plenty of breaks to stretch your legs, enjoy the scenery, and take some photos.
Conclusion
Whether you're looking for breathtaking views, thrilling attractions, or a relaxing getaway, the road trip from San Diego to Palm Springs is a journey that's not to be missed. With its diverse landscapes, rich cultural heritage, and endless opportunities for adventure, this is a trip that you'll never forget. So hit the road, and discover the beauty and excitement of San Diego and Palm Springs!