Where to Shop Locally in La Jolla on Small Business Saturday
November 20, 2017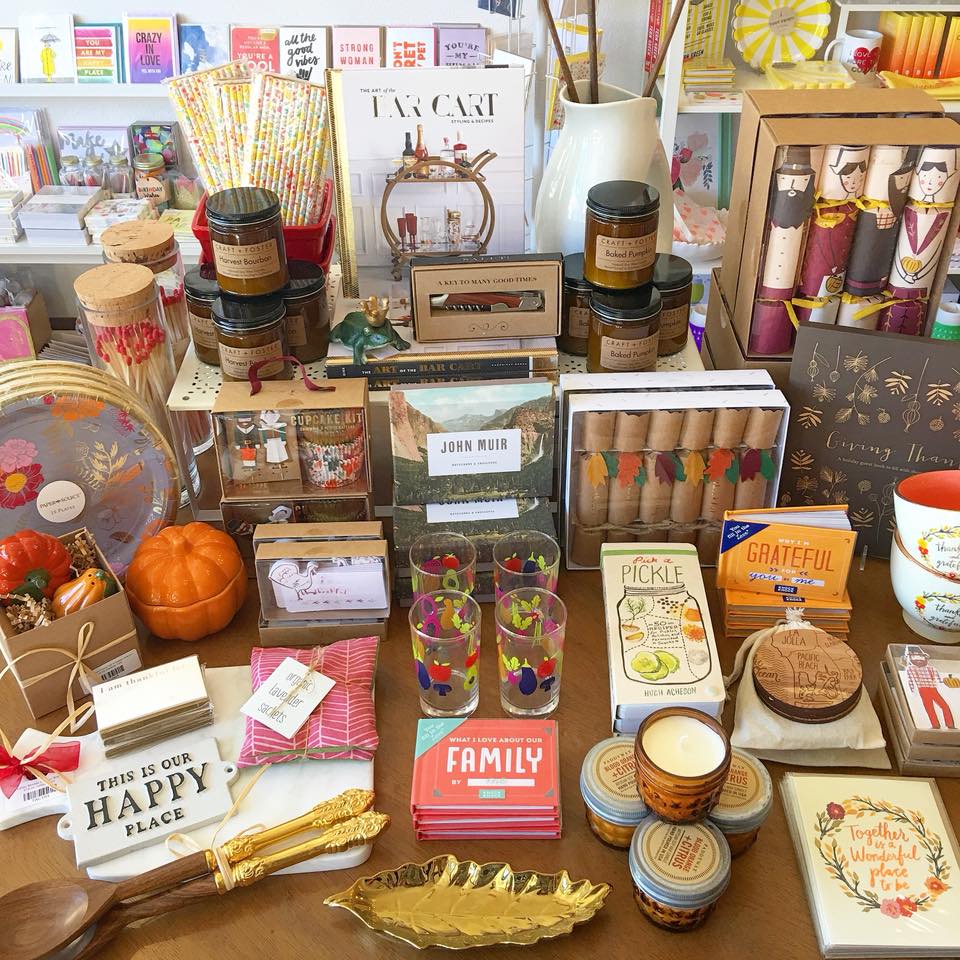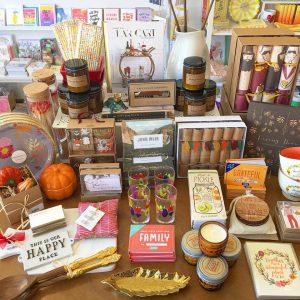 In an increasingly concentrated business world, Small Business Saturday helps small businesses to survive under pressure from large chains and globalization. Support your friends and neighbors and preserve competition by shopping on Small Business Saturday in La Jolla and in and around La Jolla Cove on Saturday, November 25 from 10am-6pm. 
La Jolla is a great place to do your holiday shopping. Not only are you encouraging local business, you'll be able to find something truly unique for that special person. From designer clothing and lifestyle boutiques to family-owned bookstores, the Village has it all.
We've got a list of our favorite La Jolla shops and small businesses to help you finish your shopping before the holiday rush! You can also get organized with the help of this small business finder hosted by American Express.
This friendly shop, owned and operated by Molly Rossetti, has a dazzling mix of decor, jewelry, stationery, baby gifts and gadgets for sale, carefully selected from an array small craft companies. For a gift with a fun, funny, and personal touch, look no further! You'll find something for all ages. This year, enjoy 15% off storewide, mimosas, sweet treats, and a FREE canvas shopping tote! Shop online, too, using the code "SWEET" for 15% off your purchase on 11/25! 7920 Ivanhoe Avenue, La Jolla. Open from 10 am — 6 pm
Pannikin
Pannikin Mug Sale! $15 for all styles. Stock up for friends and neighbors before the holiday season. 7467 Girard Avenue, La Jolla. 6am-6pm.
Wax Me Boutique
25% off all retail (Grande Lash, Grande Lips, Billion Dollar Brows, PCA Skincare, and plenty more). 7730 Herschel Avenue, La Jolla. 10am-6pm.
Beads of La Jolla
Beading Kits on sale for $15. DIY bracelet station. 7730 Herschel Avenue, Suite J, La Jolla. 10am-5pm.
SoCal Queen
Be sure to stop by for your gift with purchase, special discounts, and goodies to partake in! 1010 Torrey Pines Road, La Jolla. 10am-5pm.
Geppetto's
Holiday Specials all weekend long! 7850 Girard Ave, La Jolla. 9am-7pm.
Adelaide's, Faded Awning, Girard Avenue Collection will also open all day (no specials or sales).
Swoon Collection
The entire store will be 30% off on Small Business Saturday. 7910 Ivanhoe Ave, La Jolla. 11am-6pm.
Rica Boutique
20% off storewide. They will also be giving away a RICA shopping voucher in each bag worth 15%, 25%, or 50% for future purchases from 12/26/17 thru 2/15/2018. 7944 Girard Avenue, La Jolla. 10am-6pm.
Parakeet Cafe
The cafe will be offering a free "Birds of a Feather" drip roast coffee to everyone who is out "Shopping Small" in La Jolla. Bring in a receipt from your favorite participating Small Business! 927 Silverado Street, La Jolla. 6am-7pm.
Sicilia Bella
Stop by and check out Sicilia Bella's expanded menu, beer, and wine offerings, as well as their Italian specialties inside the market. 7918 Ivanhoe Avenue, La Jolla. 9am-8pm.
Barre 59
Buy More, Save More in the Barre59 Boutique! Spend $150, get 15% off / Spend $250, get 20% off / Spend $550+, get 25% off.
Cyber Monday Class Deals: 10 pack — $150, savings of $60. (must use within 60 days, Limit 2 per person. Keep yourself accountable thru the holiday season & purchase Unlimited Classes until 12/31. Cost is $185. 7928 Ivanhoe Ave, La Jolla. 
Warwick's
Arguably the oldest family-run bookstore in the U.S., Warwick's carries a huge variety of gorgeous books! Reading never goes out of style, and a book is a perfect gift for a bored nephew, family intellectual, or adventurer looking to learn a new skill. They'll be open 9am-6pm, and will hold raffles throughout the day plus kid's activities. 7812 Girard Ave, La Jolla. 9am-6pm.
Feel good about supporting your community by participating in Small Business Saturday this November 25th – and happy La Jolla shopping!