Why Snorkeling in La Jolla Should Be at the Top of Your Bucket List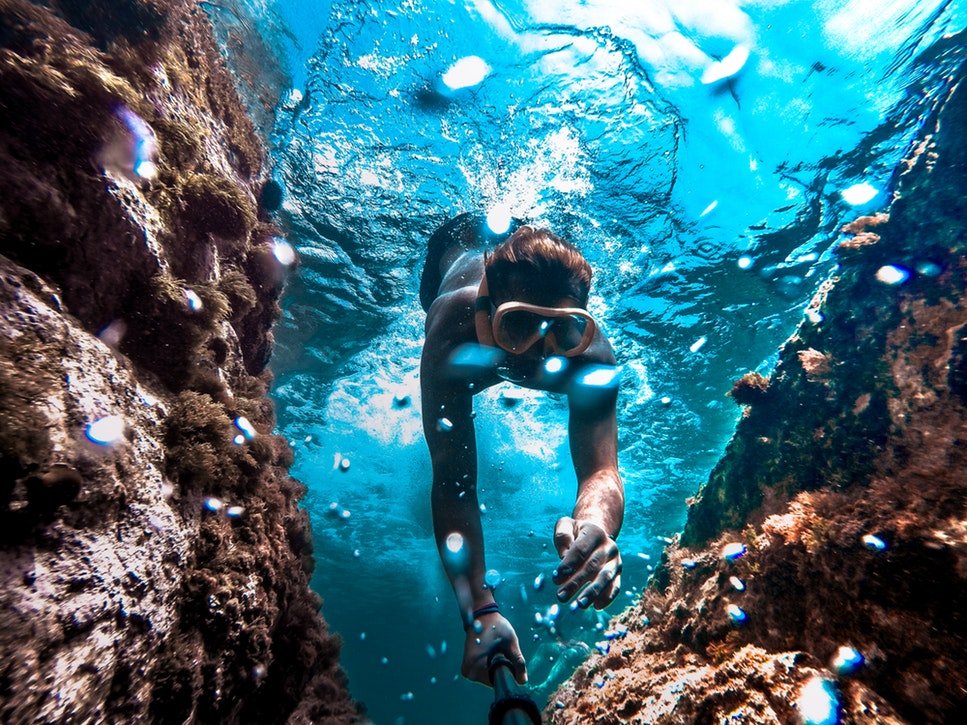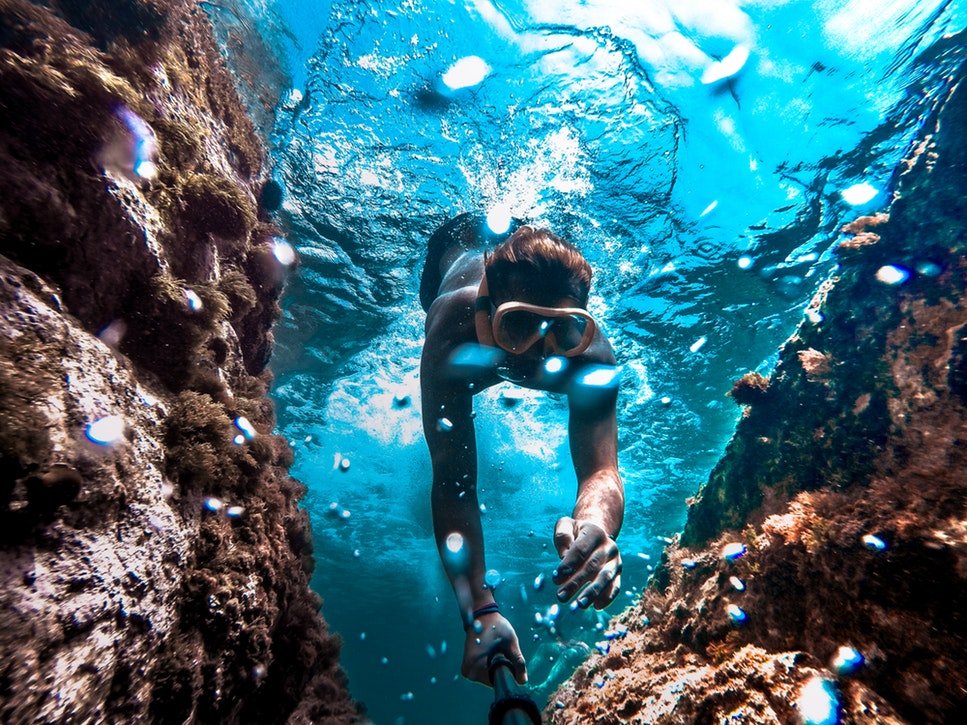 There's a reason (okay, maybe several) that the La Jolla Ecological Reserve and Underwater Park is one of the top ten places in the world for snorkeling. Together, the Park and Reserve span 6,000 acres of ocean bottom and tidelands, from Scripps Park across La Jolla Shores all the way to Torrey Pines. From the seven sea caves to the variety of brightly-colored sea creatures, the Underwater Park and nearby La Jolla Cove have become destinations for snorkelers and scuba divers from around the world. Here are just a few reasons why snorkeling La Jolla Cove and the Underwater Park/Ecological Reserve should beat the top of your bucket list!
1. You never know what you might see.
La Jolla is home to an incredible variety of sea creatures and provides a rare opportunity to see marine life up close and personal. The warmer-than-usual water and protected cove attracts fish and mammals from all along the coast; snorkelers and divers have reported seeing Garibaldi, octopus, urchins, dolphins, sea turtles, leopard sharks, sea stars, shovel nose guitar fish, schools of fish big and small; and of course, playful seals and sea lions.
2. You can snorkel through some pretty magical sea caves.
Where else in San Diego can you actually swim through an entire sea cave? La Jolla Cove is home to seven caves, the biggest of which is Clam Cave (just offshore from Goldfish Point Cafe); when the tide allows, visitors can delight in snorkeling or kayaking through it to the other side. The other six are viewable from the water, and there is usually a plethora of marine life clustered near the caves at any time; which makes for some great snorkeling!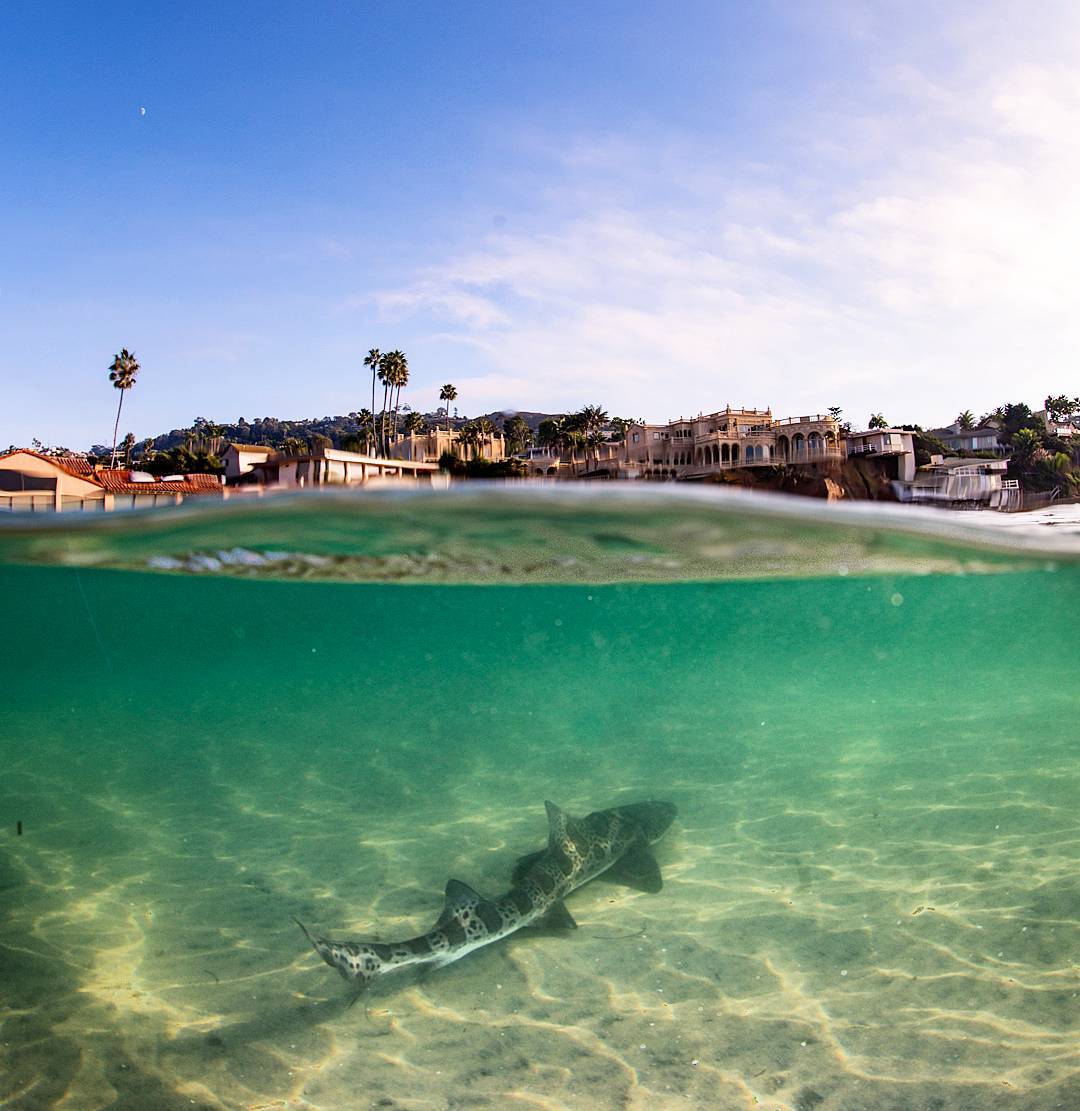 3. Leopard sharks: thousands of them!
Between the months of June and December, snorkelers can experience swimming among the largest annual gathering of leopard sharks along the coast of California. Each year, thousands of pregnant female sharks migrate to the beaches near La Jolla Cove, where the warmer, calm water helps their young develop faster. This is truly a one-of-a-kind experience that you can't find anywhere else in California — it's an absolute must-do if you enjoy snorkeling!
4. You can explore one of the region's only underwater canyons.
Within the Ecological Reserve, the bottom takes a sudden and drastic 500-foot- plunge into the La Jolla Underwater Canyon (which reaches depths of up to 600 feet!). It's exactly these unique features that make snorkeling in La Jolla such an incredible experience! Fun fact: a giant concrete map of the underwater park was completed in 2008 at La Jolla Shores; you can find it near the boardwalk between the restrooms and the children's play area at the south end of Kellogg Park.
About La Jolla Underwater Park: it was created by the City of San Diego in 1970, and both the Ecological Reserve and the Marine Life Refuge lie within it. The Reserve is federally protected, and fishing or collecting of any kind is outlawed; because of this, marine life has flourished over the years — which makes for some fantastic snorkeling!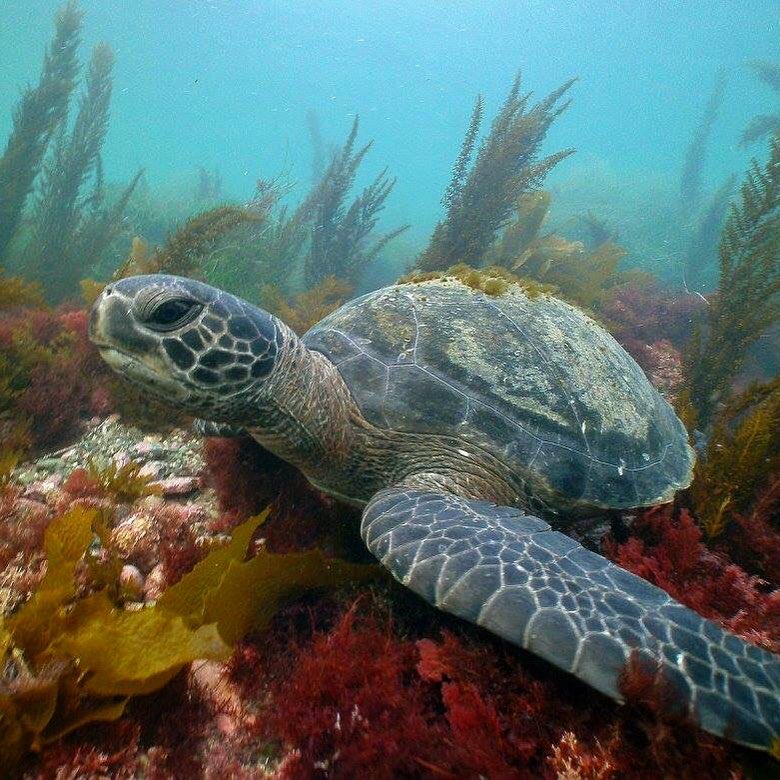 5. And there's a secret underwater graveyard!
Two underwater canyons, two artificial reefs, and a kelp forest all span 6,000 acres underwater, making the Park and Reserve visually beautiful and geographically fascinating. There is one feature of the underwater canyon, however, that is especially unique: a secret underwater graveyard! Just beyond the coastline, about 100 yards out from the La Jolla Cove Bridge Club and 35 feet underwater, lies an eerie underwater memorial is unofficially known as "Tombstones."
There are no bodies as the name implies, only several markers that are dedicated to fallen spear fishermen and members of the "Bottom Scratchers," the first documented diving and spearfishing club in North America. Over time, markers have been placed for other fallen free divers and locals. The tradition began all the way back in the 1940s and has continued up to present day.
Snorkeling La Jolla Tour Information
So the next time you're in La Jolla, we definitely recommend snorkeling around La Jolla Cove and the La Jolla Underwater Park/Ecological Reserve! You can venture out on your own if you feel comfortable doing so (rentals are available from shops at La Jolla Shores), or you can take a guided tour with experienced professionals. If you're feeling extra adventurous, try a combination kayak/snorkeling tour — it's the best of both worlds!
Interested in more water activities while you're here? Scuba diving and kayaking are also great ways to explore the underwater world of La Jolla!