Swing into Father's Day Weekend – Recommendations If You Don't Have A Tee Time Yet!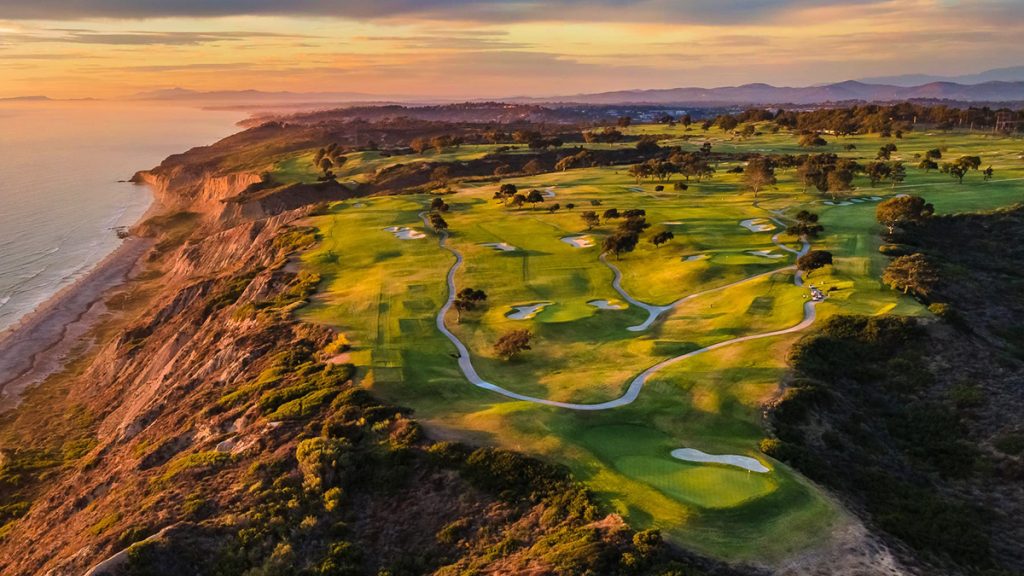 We asked past La Jolla Country Club's Champion, Nick Johnson, to give us a few golf course recommendations for the upcoming weekend if you're still looking for a course and Father's Day Weekend is only 2 days away.
Nick's family has lived in the La Jolla Area since the 1960s and not only did he go to La Jolla High School, but so did his father. His grandparents even met there as teenagers! Nick is currently the host of the Off The Collar podcast spotlighting different professional women's golfers from around the country in partnership with Backswing Golf Events. You can find the podcast here, now available on Spotify, Apple Music, and Youtube: https://linktr.ee/offthecollar
5- The Competitive Dad's Arena – Enagic Golf Course & The Scenic Surprise – Steele Canyon
We couldn't leave out the dads who love a bit of friendly competition. For those fathers, Enagic Golf Course is your battlefield in Eastlake. However, don't miss out on Steele Canyon, our 'sneaky scenic' choice. Thanks to a trio of 9's, they offer 27 holes of golf and consistent top-tier conditions. It's a dream come true for serious golfers craving a challenging round amidst breathtaking scenery. Connect with Enagic Golf Course and Steele Canyon on their respective Instagram accounts (Enagic, Steele Canyon) or find them on Google Maps.
4- The Party Golfer's Club – The Loma Club
For those fathers who prefer to celebrate the spirit of the game over the scorecard, The Loma Club is your ideal destination. It's all about reveling in the joy of golf and turning the outing into a party before a racous hangout at the Liberty Public Market. Live the experience through their Instagram or locate them on Google Maps.
3- The Casual Ranger's Haven – Stadium Golf Center
Craving a relaxed range session? Stadium Golf Center is the place to be! With multiple locations including our favorite on Murphy Canyon Road, they offer top-notch facilities, and a lit-up range for after-sundown practice. It's the local gem loved by casual and serious golfers alike. Oh, and baseball fans, they've got batting cages too! Take a virtual tour on their Instagram or head over there using Google Maps.
2- The Experienced Golfer's Paradise – Coronado GC
Nestled on our beloved Island, Coronado Golf Course is a treat for the senses. Journey over the stunning heights of the Coronado Bridge and enjoy most of your round with a tranquil water view. It's no wonder this course is a family favorite! The vibes around the clubhouse are as incredible as the conditions, making this course a must-play when in San Diego. Navigate through their Instagram for some inspiration and plan your route using Google Maps.
1- The Beginner's Oasis – Mission Bay GC
Just a putt away from San Diego Airport, Mission Bay Golf Course is the perfect playground for golfing newbies and families. An extremely casual and laid-back environment, Mission Bay is currently undergoing a massive clubhouse renovation, check back this time next year and Mission Bay GC will be unrecognizable. They offer foot, disc, and an executive golf course featuring mostly Par 3's and 4's, it provides an inviting yet challenging terrain for beginners. Besides, who wouldn't want to try out their Night Golf? We promise it'll be a hole-in-one experience for the entire family! Check their tee times and book your spot here (you'll need to register). Explore more on the location Instagram and find them on Google Maps.