Where to Find the Best Weed Gummies in San Diego
This post is part of our Best Dispensary in San Diego series, sponsored by The Healing Center San Diego.
No matter whether it's your first time trying cannabis or if you're a long-time weed lover, when you're looking to get stoned it's essential to choose quality products to retain potency, flavor, and aroma. Much like pre-rolls, gummy edibles offer a consistent flavor and high, so once you've dialed in on what your preferred brands, milligrams, and thc:cbd ratios are, you'll quickly come to find that opting for weed gummies can provide a consistent experience where you know exactly what type of buzz to expect.

For those who prefer to ingest cannabis–rather than pack a bowl of fresh ground flower–to feel its powerful effects and benefits, you've come to the right place. We've narrowed in on the finest dispensaries that offer the best weed gummies in San Diego, so all you have to do is pick from our list and consult with a budtender in-store for a more tailored experience.
The Best Overall Dispensary in San Diego
While San Diego has a plethora of fabulous dispensaries, there are also quite a few not so fabulous places that sell low-quality weed or faulty products at a high price. Below, we highlight a list of diamonds in the rough, but there is one dispensary that sticks out above all else, and that is none other than The Healing Center. If you want to taste some of the best edible gummies in the biz, run, don't walk, to this adorable San Diego based dispensary.
The Healing Center San Diego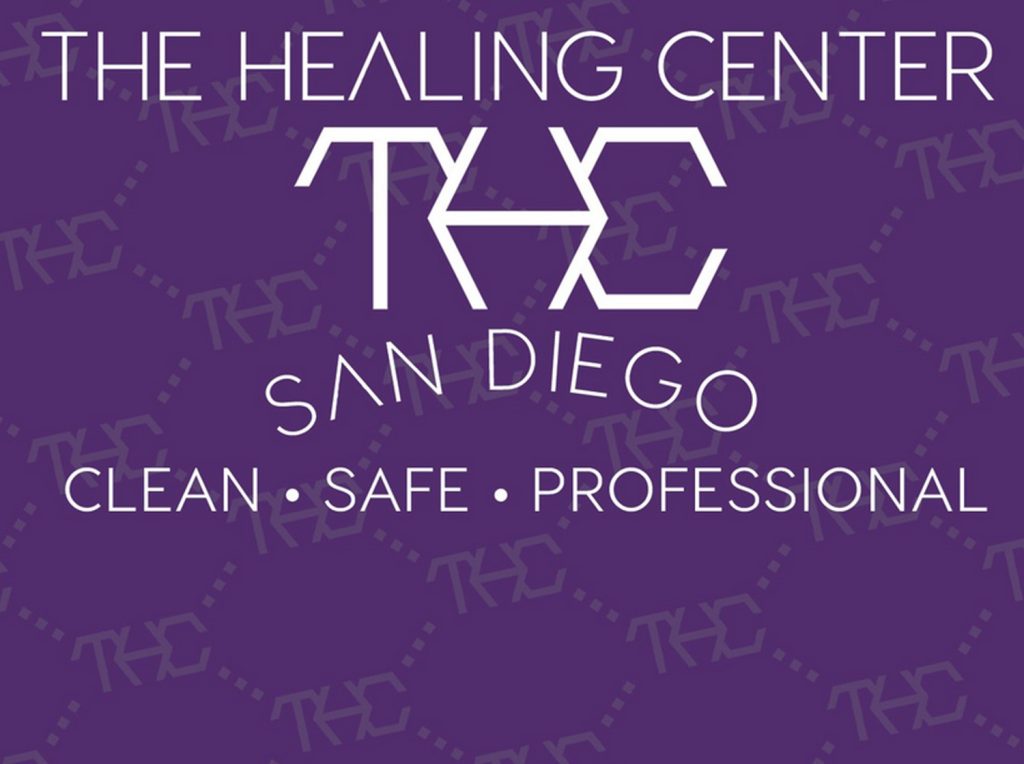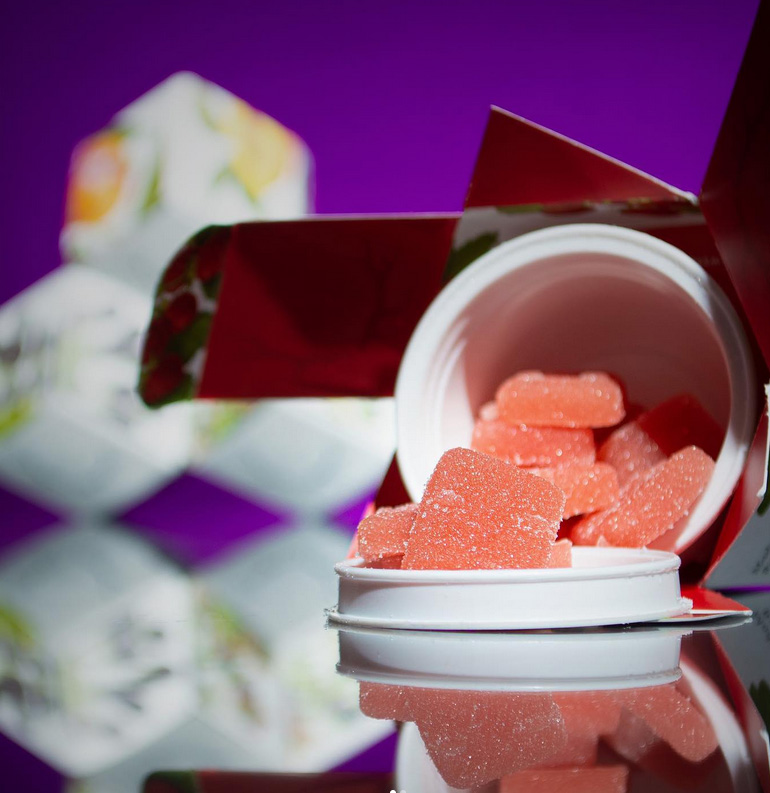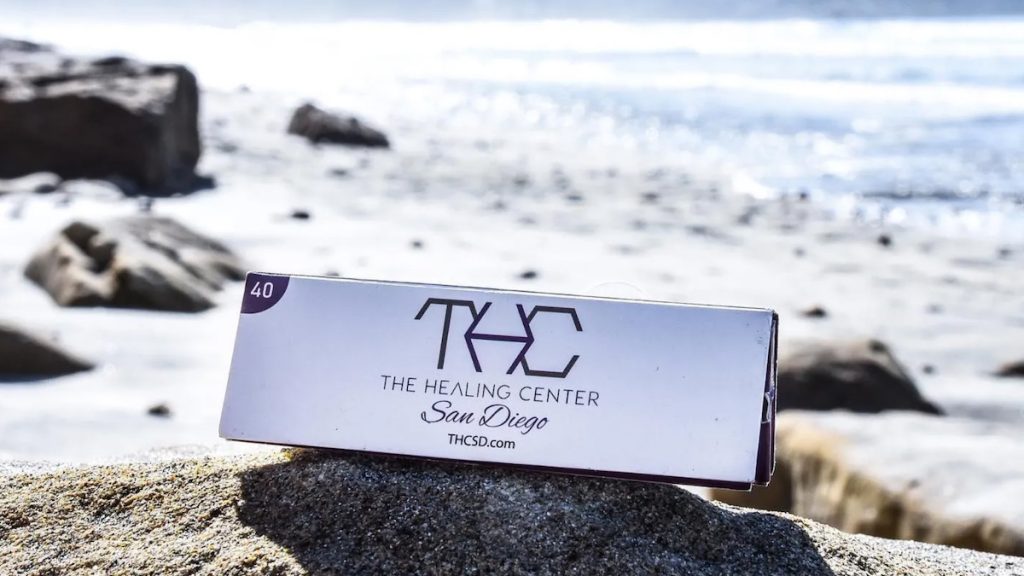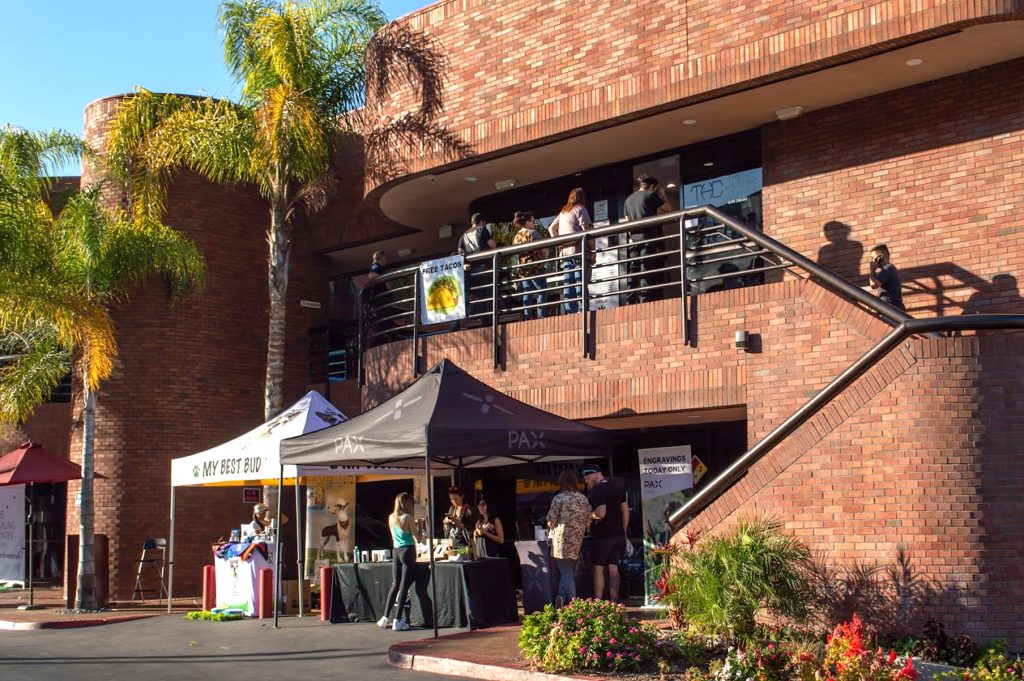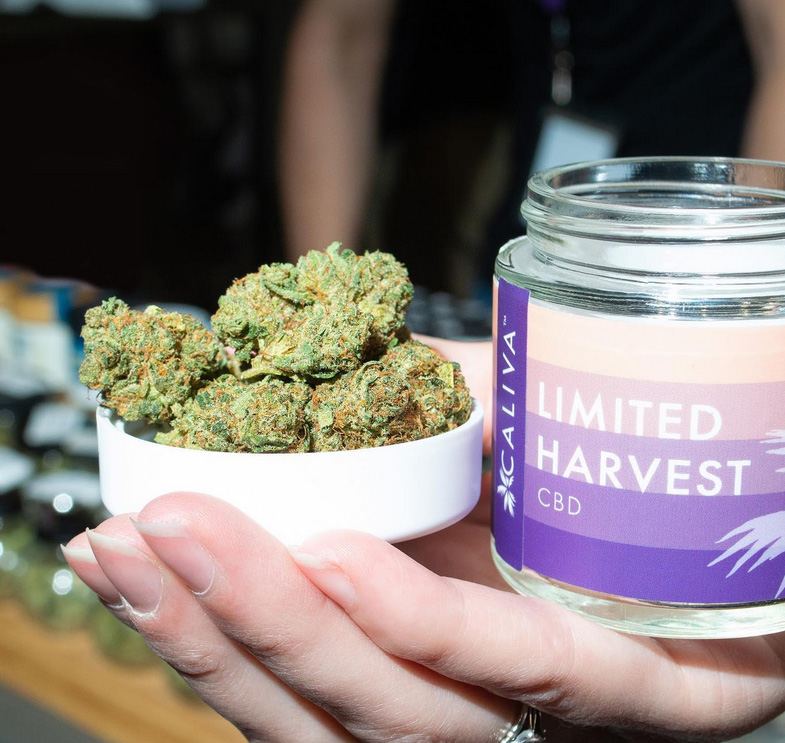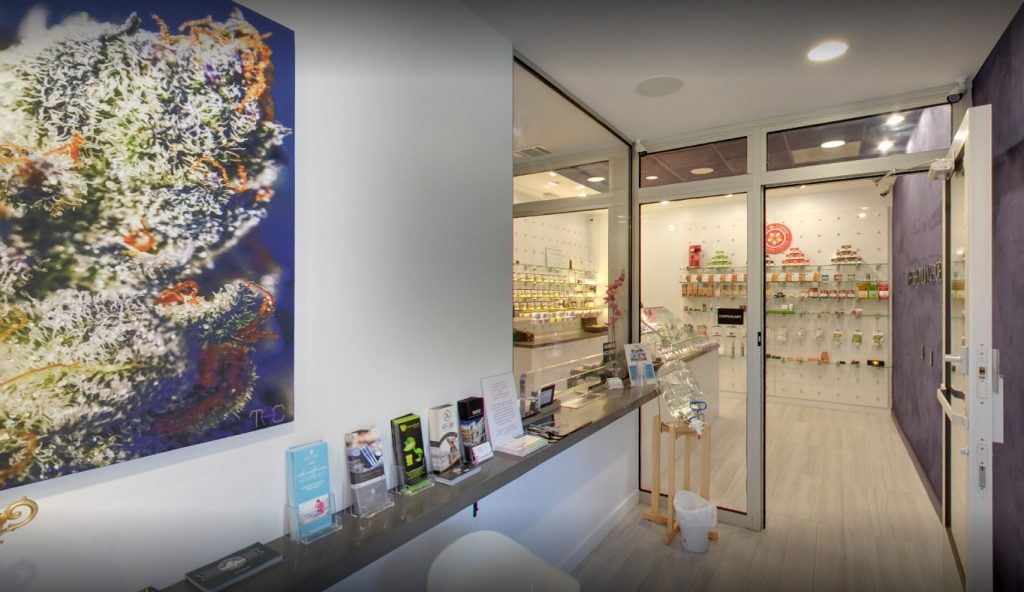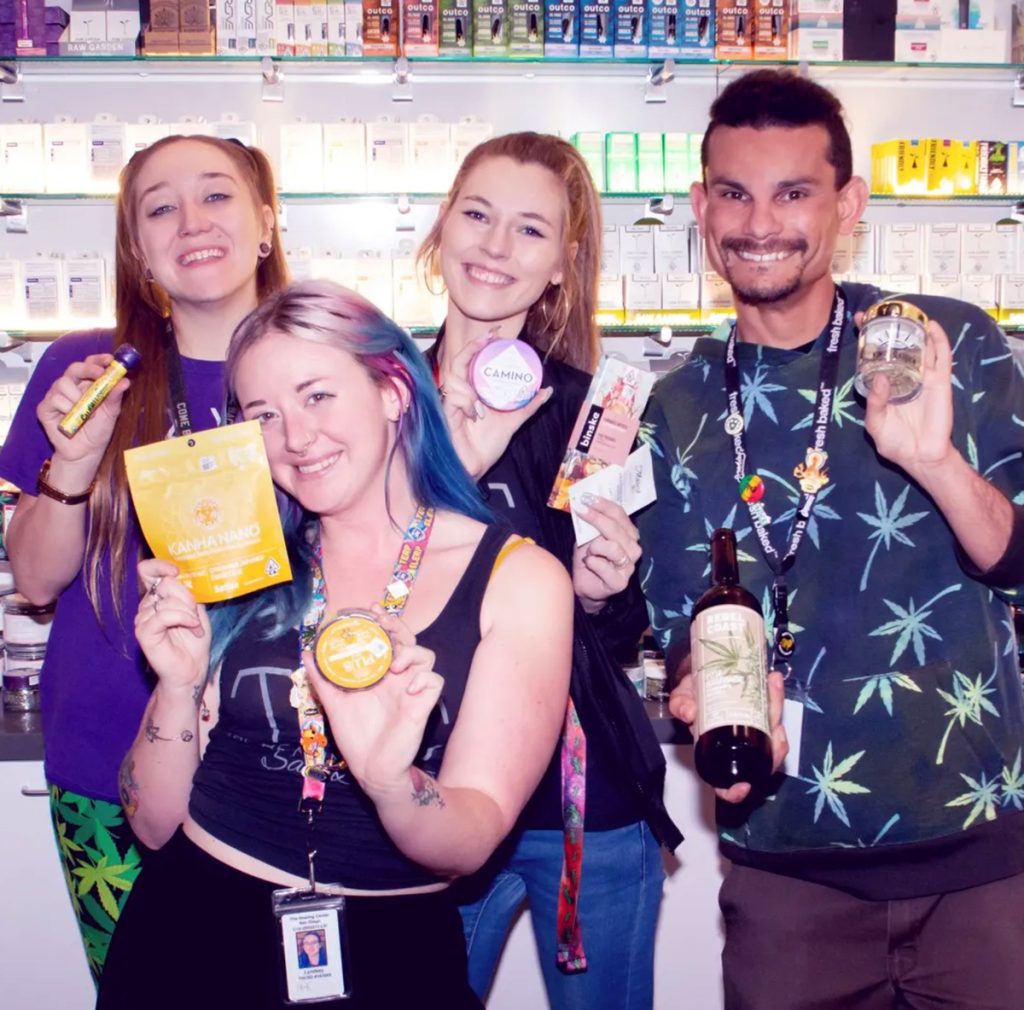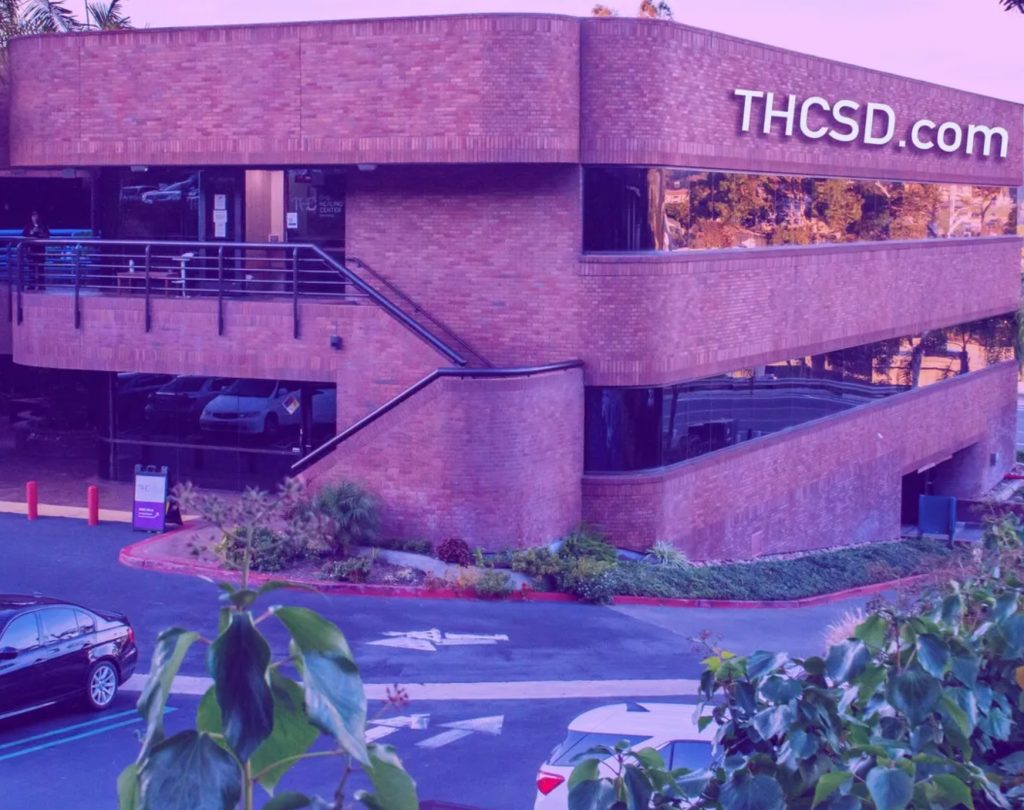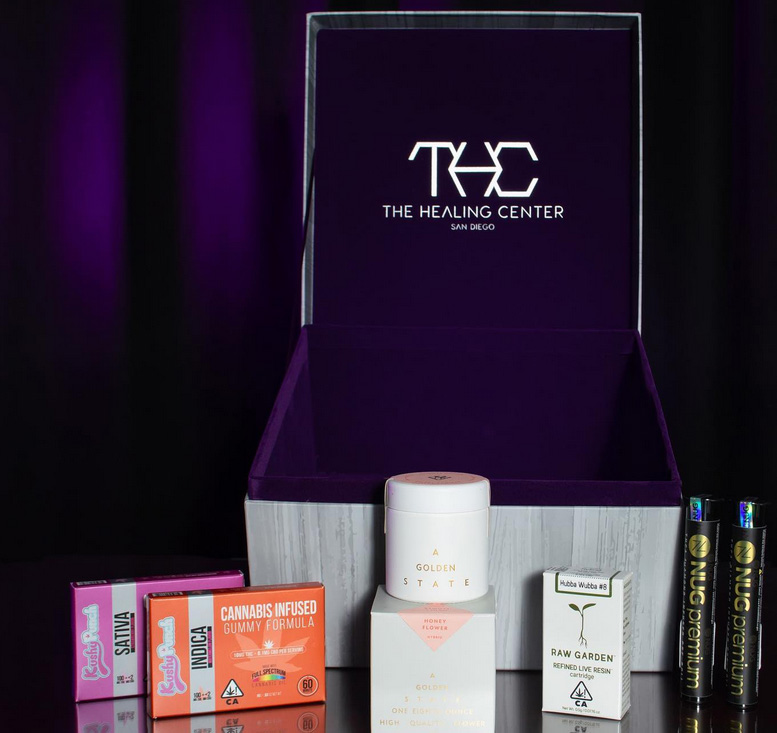 The dispensary that blows all others out of the water in this coastal city is The Healing Center San Diego. They carry delicious weed gummies in thirst-quenching flavors such as Lost Farm's Juicy-Peach Mimosa or Tangerine Sunset Sherbet, Kushy Punch's Private Reserve Strawberry Lemonade, or Zen's Fruit Punch. This charming boutique cannabis shop boasts LED's with hues of purple to accentuate the product on their whitewashed walls, almost giving off a futuristic feel and an exciting way to shop for your favorite weed products. Did we mention that they offer a generous 25% off the entire store, every single day, during their early morning 7-9a.m. happy hour special? Whether you're a first time or repeat customer, you'll reap the rewards and deals they rotate daily and feel at home with their friendly budtenders who are eager to help you meet your weed gummy match!
Address: 3703 Camino del Rio S #215a, San Diego, CA 92108
Phone: (858) 324-2420
Hour: Mon – Sun 7 a.m. – 9 p.m.
Best Places to Find Cannabis Gummies in San Diego
While The Healing Center is top of our list, there are a few other notable dispensaries in San Diego that we felt compelled to highlight, just in case you decide to check out what other edible gummy brands are on the market. Here's our shortlist, in no particular order.
Urbn Leaf
Urbn Leaf has been in the game for several years now, with their first location opening doors in 2017 in Bay Park, and recently celebrating their four year canna-versary. Urbn Leaf is a reputable dispensary that always carries top shelf product, diverse strains and an abundance of options to treat everything from back pain to social anxiety or sleep disorders. Compared with other dispensaries, they don't carry too much gummy product, but they do carry yummy flavor assortments from brands like Highatus, Heavy hitters, Smokiez, and Plus Products. Urbn Leaf offers some cyber and delivery deals, so if you're feeling a bit sluggish and getting your weed products hand-delivered sounds more enticing on a lazy Sunday afternoon, their delivery deals are the way to go.
Address: 1028 Buenos Avenue, San Diego, CA 92110
Phone: (619) 275-2235
Hours: Mon – Sun 9 a.m. – 9 p.m.
Cannabist San Diego
When it comes to weed gummies, Cannabist is an adult kid in a candy store's wet dream. Take two steps inside, and you'll feel like you've stepped into Willy Wonka's Weed-Infused Chocolate Factory. Cannabist has some tasty gummies that you won't find everywhere, including West Coast Trading Company and CLSICS live rosin gummies. They also have their own app where you can rack up stash cash to get more bang for your bud, earning a point for every dollar you spend at their store. In addition to their reward system, they have other sweet daily deals and discounts.
Address: 4645 De Soto St., San Diego, CA 92109
Phone: (858) 324-5130
Hours: Mon – Fri 7 a.m. – 9 p.m.
Sat -Sun: 8 a.m. – 9 p.m.
Golden State Greens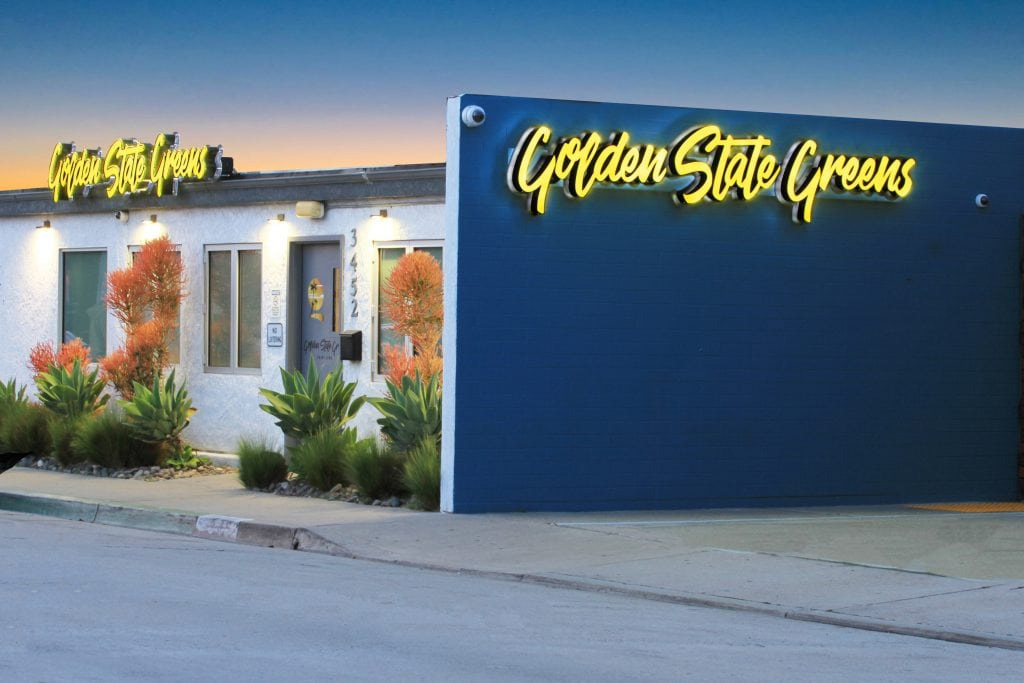 Golden State Greens may not have a vast selection of weed gummy products, but the small assortment of products they do market are high quality and reliable, and from your favorite brands like Zen, Gelato, Camino, Lost Farm, and Care by Design. Their easy going and experienced budtenders are readily available to help you discover products that support your weed goals when it comes to the high you want to experience and what you want to alleviate, soothe, or stimulate.
Address: 3452 Hancock Street, San Diego, CA 921101
Phone: (844) 420-8387
Hours: Mon – Sun 7 a.m. – 9 p.m.
Mankind Dispensary
This urban marijuana dispensary holds a horde of high-grade product from well-known brands any weed enthusiast would know and love. Mankind's summer of savings gives you hot deals on most-loved products such as Cotton Cluster's and Lunar Orange Hash Gummies from Alien Labs, Blackberry Fire and Clockwork Lemon from CLSICS, as well as Sour Cherry and Wild Watermelon from Heavy Hitters. You'll be in candy heaven, and you might experience decision paralysis, so be sure to consult with a budtender for a more targeted experience.
Address: 7128 Miramar Rd #10, San Diego, Ca 92121
Phone: (858) 626-5463
Hours: Mon – Sun 7 a.m. – 9 p.m.
Torrey Holistics
Torrey Holisitcs carries your typical hot and hip weed gummy candies in Indica, Sativa, and Hybrid with varying degrees of THC and CBD. They have some extraordinarily delicious flavors such as Strawberry Lemonade x Super Lemon Haze sativa gummies and Raspberry x Wedding Cake indica gummies. Want even more obscure flavors? You can opt for any of Garden Society's wine inspired gummy candies such as Kiwi Lime Sauvignon Blanc, Sparkling Strawberry Rose, or Tart Cherry Pinot Noir gummies. This brand is hard to come by, and so are some of the other quirky gummy flavors you'll find here. If you're into bold flavors with potent weed, Torrey is a must-see.
Address: 10671 Roselle St. #100, San Diego, CA 92121
Phone: (858) 588-1420
Hours: Mon – Sat 7 a.m. – 9 p.m.
Sun 9 a.m. – 9 p.m
Klover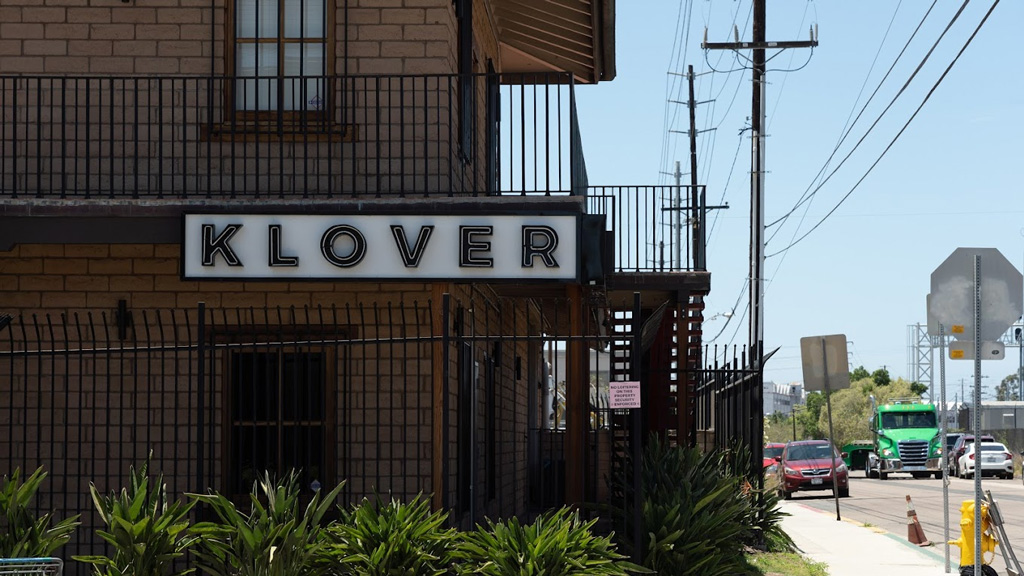 Klover is inviting, aesthetic, possesses a lot of natural light, and features tons of cannabis varieties from new and noteworthy brands. Not sure what you're looking for? There is a lineup of tons of budtenders whose sole purpose is to assist you on your journey to finding the finest products from trustworthy brands. Their supply of cannabis gummies is off the charts, and their daily deals will give you 25% off of select brands and goods to spare you a little dough that you can put towards munchies. They've got delicious and rare flavors from AbsoluteXtracts, Binske, Buddies Brand, Chew & Chill, Dixie, and Emerald Sky, among other awesome brands.
Address: 3500 Estudillo St, San Diego, CA 92110
Phone: (619) 825-7111
Hours: 7 a.m. – 8:50 p.m.

Wellgreens
Think Walgreens but for weed. At Wellgreens, you'll uncover all kinds of goodies in bins, but if you're clueless on what to settle on, there are several helpful and amicable budtenders eager to help guide you to the right product. Wellgreens offers deals that come in all shapes and sizes, in some cases offering 50% off your purchase. You'll have your pick of gummies such as Flav's Apple or Blue Raspberry Rings, CLSICs Midnight Cereal or Watermelon Haze Live Rosin Gummies, a wide assortment from Camino, or Eighth Brother Hybrid assorted gummies. When it comes to options, Wellgreens has no shortage!
Address: 954 S Santa Fe Ave, CA 92084
Phone: (619) 825-7111
Hours: Mon – Sun 7 a.m. – 8:50 p.m.
A Green Alternative
A Green Alternative might not offer much in terms of decor and ambiance, but their product selection and trusty budtenders make up for that lack. One rad concept that this dispensary has that you don't see all too often is their bundle and save option, where when you purchase specific bundles of different flavored edible gummies or prerolls, you'll be able to save some big bucks on your purchase. They've also got products for your pets!
Address: 2335 Roll Dr #4, San Diego, CA 92154
Phone: (619) 920-8500
Hours: Mon – Sat 9 a.m. – 7 p.m.
Sun 10 a.m. – 4 p.m.
Body and Mind–BaM Dispensary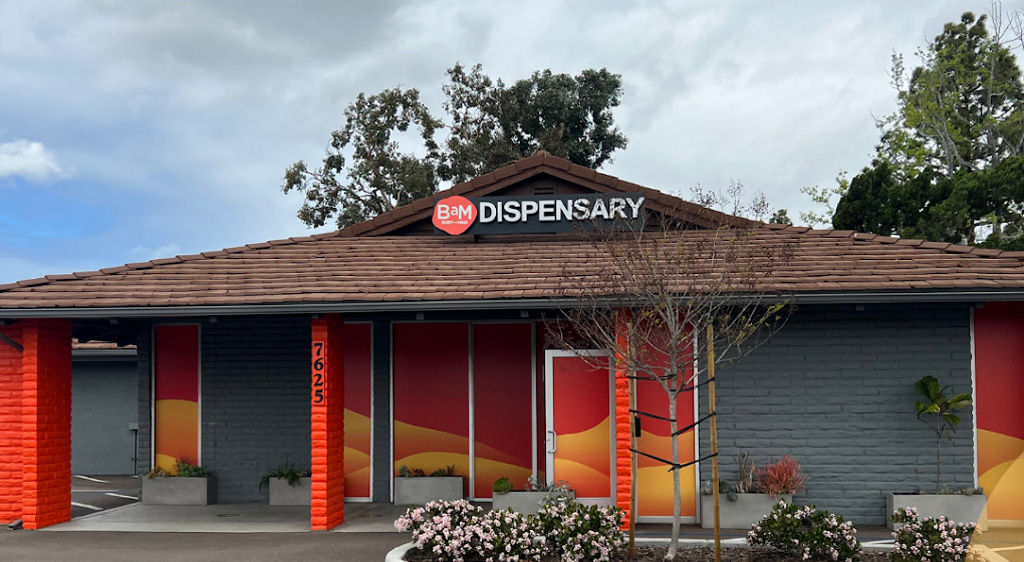 Body and Mind offers top shelf cannabis product with some of the best thc gummies on the market. This dispensary features Plus products and rosin gummies for focus from CLSICS, which are designed for focus to help you get things done and check off your to do list! This retail shop is small but stocked with everything you need to experience the perfect buzz! Of course, they also offer other edible products including syrups, tinctures, and cannabutter.
Address: 7625 Carroll Canyon Rd., San Diego, CA 92121
Phone: (858) 531-3177
Hours: Mon – Sun 8 a.m. – 9 p.m.
March and Ash
Get ready to feast your eyes on March and Ash's extensive and flavorful weed gummy supply. Their edible thc gummies are sourced from popular labels like Wyld, Lost Farm, Hiatus and Papa and Barkley. Try their 1:1 Kitchen Guava Passion Fruit Gummies, or ABX Blueberry Lavender Sleepy Time Solventless + CBN Gummies. March and Ash offers great deals for first timers and loyal customers alike. As well as sweet rotating deals daily and 30% off on select brands every Tuesday.
Address: 2835 Camino Del Rio South, San Diego, CA 92108
Phone: (619) 314-7336
Hours: Mon – Sun 7 a.m. – 9 p.m.
Conclusion
As you can see, there is an abundance of edible weed gummies on the market, designed for the adventurous eater as well as picky eater. These weed gummies can be found all over the map, but our favorite supplier is The Healing Center San Diego. One wonderful thing about weed gummies over cookies and other edibles is that–regardless of how potent they are–each gummy flavor is specially crafted to mask the taste of weed, meaning it'll be hard to only have one more two! Be sure to have non-cannabis infused munchies on deck for when your high starts to gradually kick in, so you can have your cake and eat it too!