Top 10 Things to Do in Del Mar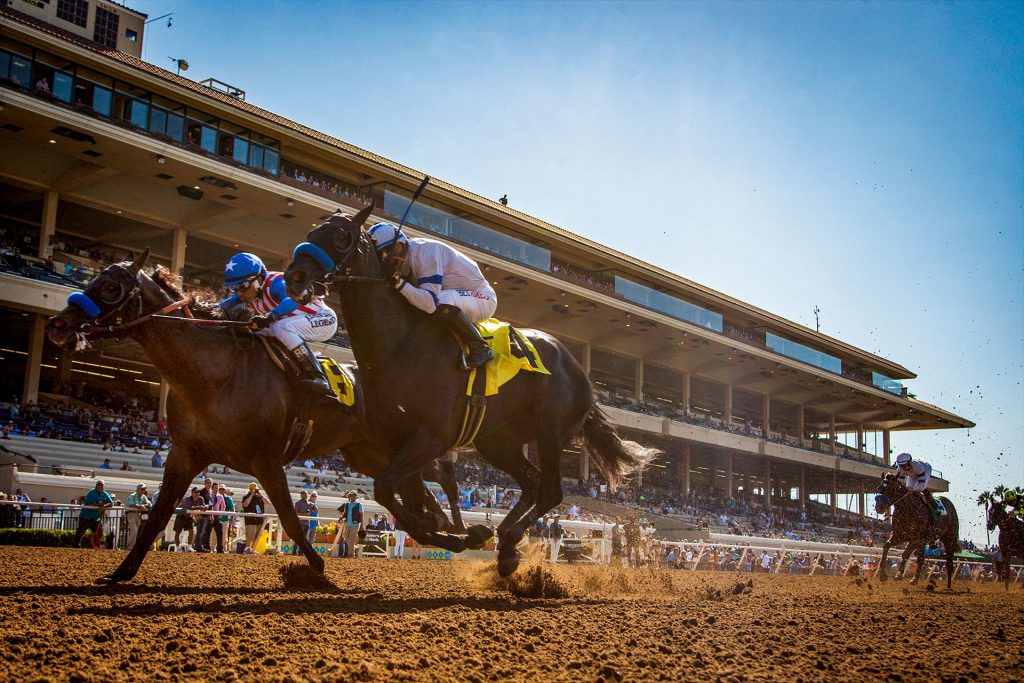 Located in southern California, just north of La Jolla and 100 miles south of Los Angeles is Del Mar. Like La Jolla, it's situated along the coast and offers gorgeous ocean views from much of the downtown. Often referred to as "the place where the surf meets turf," Del Mar is famous for its beautiful beaches, world-renowned racetrack, wonderful weather, and upscale living. It's a place where you can spend the day on the beach doing nothing, or you can fill your time with nonstop action! Here are the best 10 things to do in Del Mar while you're there.
1. Visit the beach
Image courtesy of IG @galina_visuals

There are about two miles of fine sandy and beautiful beaches in Del Mar, making it perfect for sunbathing, walking, or having a relaxing picnic. Del Mar City Beach is the most popular, and its northern part between the River Mouth and 15th Street is considered the best in the entire San Diego area, with moderate surf and great swimming.

Bluffs line the southern side of the beach, and there are several trails leading down to the beach. Across from the racetrack is a popular dog-friendly beach, naturally called Dog Beach. It is located where San Dieguito River empties into the sea, creating a broad expanse of sand perfect for volleyball. It is not the best for swimming because of strong currents and shallow sandbars. However, it is protected from the wind and is a great place for making sand castles.
If you head south closer to La Jolla you will also find Torrey Pines State beach. This beach has a private parking lot that can be used by the public for a fee or unlimited use for anyone who has a California Parks parking pass. They Torrey Pines beach has bathrooms, room for kids to play in the sand, and designated surfing and swimming areas near lifeguard towers. Strolling south on this beach will put you at the bottom of the Torrey Pines State Reserve hike, a must for any lovers of nature, cliffs, and endless sea views.

2. Head to the Del Mar Racetrack

Image courtesy of IG @gainesway
The Del Mar Racetrack, where the "turf meets the surf," is a Del Mar Thoroughbred Club horse racing track. It's one of the biggest horse racing venues in the States and can hold nearly 50,000 spectators. The primary racing season is between July and September, and the races have become major social events in the country ever since the venue opened its doors in 1937 and has become a mainstay for the prestigious Breeders Cup too. The racetrack also hosts Friday concerts on the Seaside Stage, and tickets are free with admission to the racetrack. Kids under 17 can enjoy a variety of free rides, games, and activities while their parents are having fun at the racetrack.
Annually at the racetrack is also the Del Mar fair which concludes each year on the 4th of July weekend with a massive fireworks show. Typically the fair runs from early June until the July 4th holiday.

3. Take a hot air balloon ride

Image courtesy of IG @heidihblackstock
Del Mar visitors will likely see several hot air balloons above the area once dusk rolls around, and there is no doubt that it's a fantastic way to see the city from above. Magical Adventure Balloon Rides located just east of downtown Del Mar towards Rancho Santa Fe offers year-round balloon tours of Del Mar, and they invite guests to enjoy a romantic ocean sunset balloon flight over the elegant homes and golf courses of the region.
Included in the price are a one-hour or 4-mile balloon ride, a champagne, juice, or mimosa toast, a commemorative flight certificate, and a souvenir picture.
4. Play golf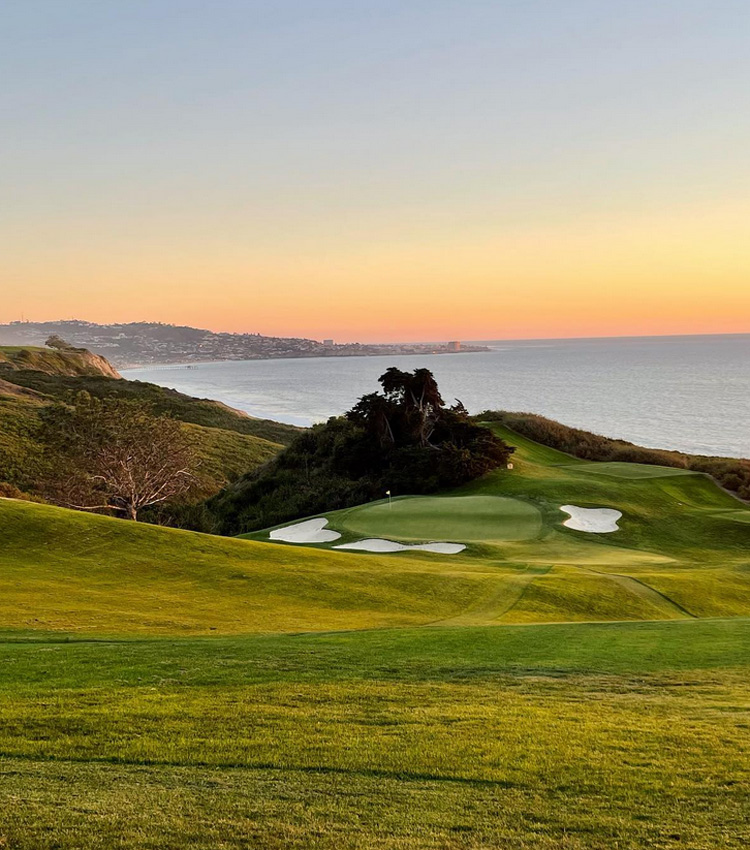 The famous Torrey Pines Golf Course, perched on the beautiful coastal cliffs overlooking the beach, is only minutes away from Del Mar, CA. The host of the annual Farmers Insurance Open, 'the greats' have often played here; including Tiger Woods and Phil Mickelson. Not only is this a gorgeous spot to spend the afternoon, but you're also close to several delicious restaurants to reward your stomach after a long day: The Lodge at Torrey Pines' A.R. Valentien is world-renowned for an expansive fine dining menu.
There are several other north county courses inland of Del Mar but if you are looking to experience the best of the best, where else but Torrey Pines? Just ask 2021 US Open winner John Rahm his thoughts on the course.
5. Stroll through the Del Mar Farmer's Market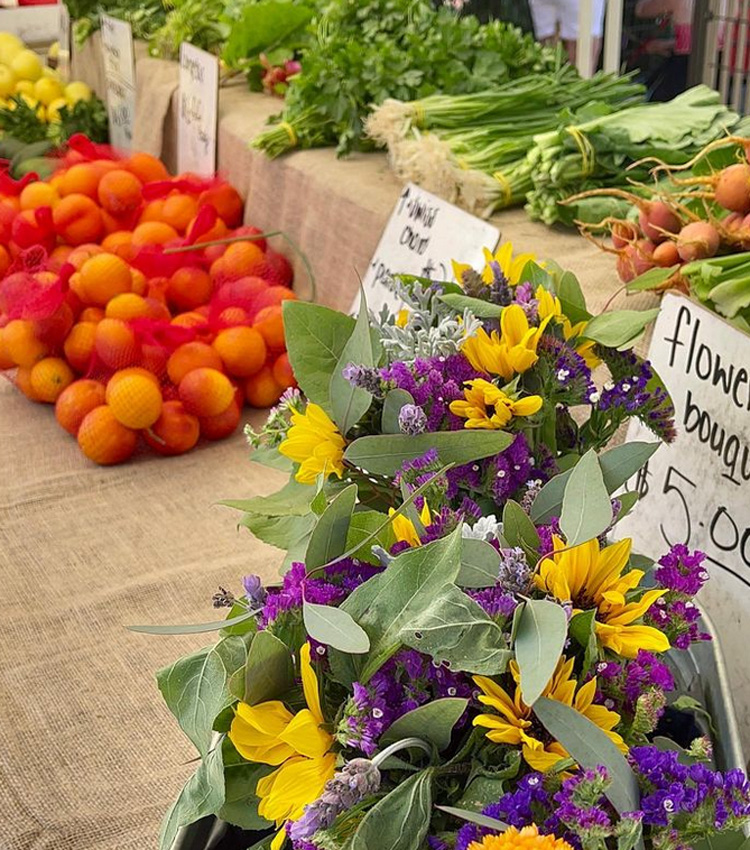 The Del Mar Farmers Market is a small but robust farmers market located at the south end of Del Mar Village in the new and absolutely gorgeous civic center. The DMFM offers most of the traditional farmer's market fare you would expect, including honey, fruits, vegetables, and flowers; but unlike many other markets, this one is also known for its international cuisine, meats, and seafood. The cheeses and antipasti offerings are also noteworthy for being a little something different. Pro-tip: stop here to buy some goodies for a picnic basket before you head down to the beach for a tasty lunch with a view! The market happens each Saturday from 1pm-4pm at 1050 Camino Del Mar.
6. Take a hike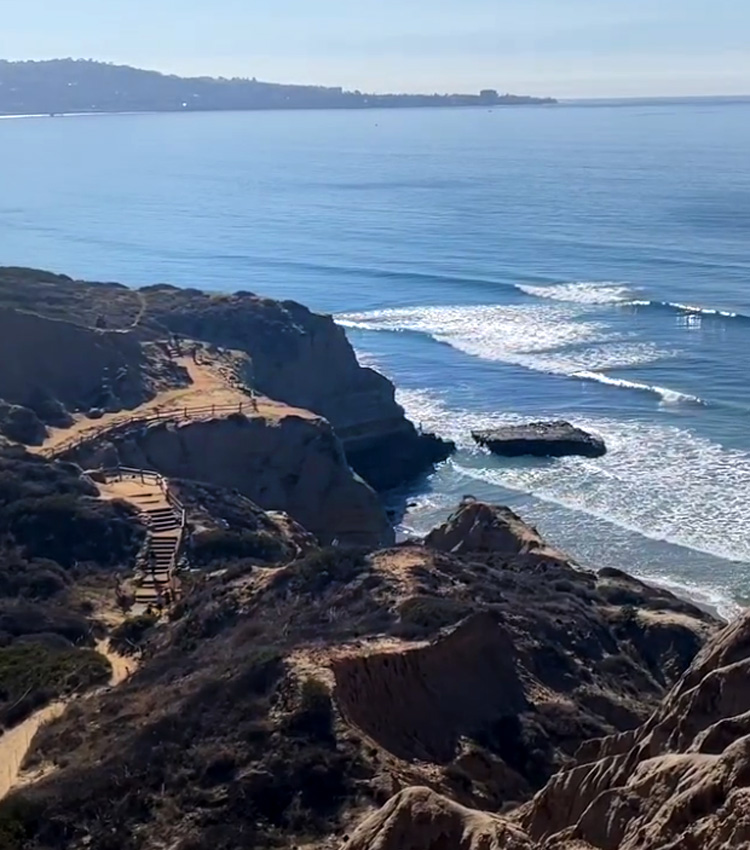 Hiking through Torrey Pines State Natural Reserve offers a spectacular ocean view and a rich landscape with diverse wildlife. The 1,750-acre Reserve is located on the rough cliffs above Torrey Pines State Beach, and it was established decades ago to preserve the native Torrey Pine tree (America's rarest pine tree) in its natural environment. The reserve also protects one of the last Southern California salt marshes and waterfowl refuges. At one end of the hike is the famous, Razor Point, which provided design inspiration and the namesake for Alicia Keys' Razor House in La Jolla featured on Property Brothers.
About eight miles of challenging hiking trails will take you through this magnificent coastal wilderness of pine trees and sandstone canyons. We recommend the Beach Trail for visitors, as it offers the best views and leads down to the beach once you're finished.
In addition to the famous ground of Torrey, you can find other trails in Crest Canyon, split by Del Mar Heights Road, or do an urban hike through one of San Diego's premier coastal neighborhoods. Anywhere between Camino Del Mar (the 101) and Crest Road is sure to amaze anyone into premier real estate. In this area its illegal to remove Torrey Pines so many builders of mega-mansions have come up with fantastic designs to hide behind and blend in seamlessly with the 100-foot tall Eucalyptus and Torrey Pines trees.
7. Enjoy fine dining
There is a multitude of fantastic Del Mar restaurants in the heart of Del Mar Village: Cafe Secret, Poseidon, Rendezvous, Jake's Del Mar, Pacifica Del Mar, and The Brigantine; just to name a few! Most of these spots boast panoramic ocean views, and the Village is a lovely place for a leisurely post-dinner evening stroll. Be sure to make reservations in advance for dinner, especially on weekends; this area is known to fill up quickly. Or, sample fine food on one of Del Mar's food and wine-tasting tours.
8. Visit Fletcher Cove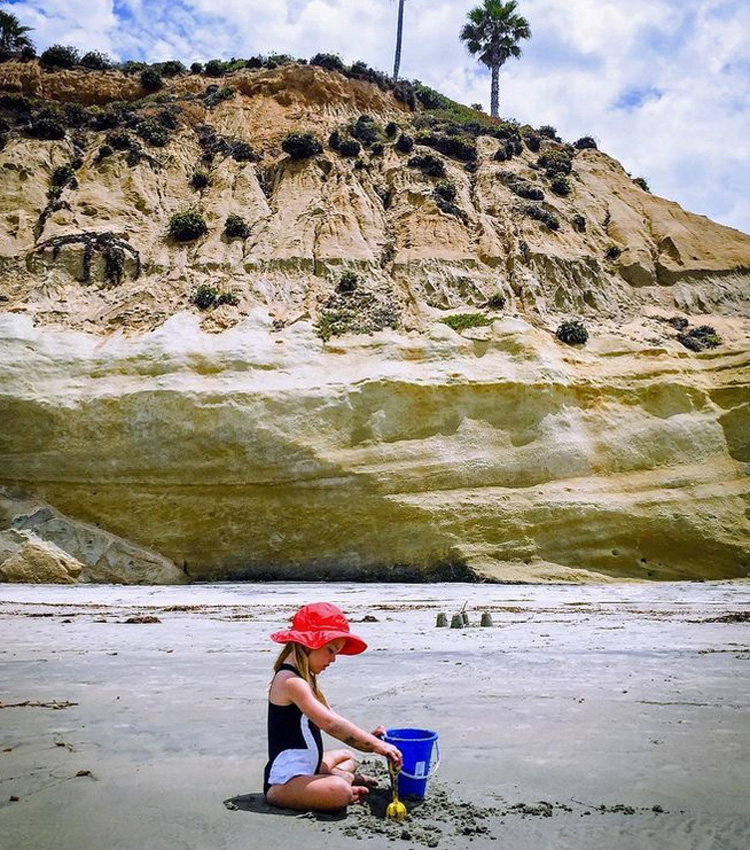 Nested above a plateau overlooking the Pacific Ocean, Fletcher Cove Beach Park is an expansive coastal park that features a spectacular viewing deck, wide open grassy spaces, picnic tables, a basketball court, and a children's playground. This is a great place to spend the day picnicking, enjoying the water, or spending a wonderful time relaxing by the ocean with family and friends. Another great park in Del Mar is nearby Powerhouse Park, which boasts a playground and swing set as well as a large picnic area.
9. Explore the Highlands & One Paseo
The Del Mar Highlands is along Del Mar Heights Road, just east of the 5, where shoppers, eaters, and entertainment are available in spades. With food halls, concert spots, and even a luxury movie theater this area is a playground. One Paseo is a new development of residential and commercial space offering plenty of places to sit and hang while enjoying a glass of wine or an ice cream cone while strolling by mural after mural. These beautifully built public spaces are always bustling with locals so enjoy the people watching and relax!

10. Visit Free Flight
Image courtesy of IG @freeflightbirds
For a family-friendly adventure that's educational and enjoyable, consider a stop at the Free Flight Bird Sanctuary. The sanctuary's mission is to re-socialize and re-home exotic parrots, while also educating the public. Visitors can walk among the birds and talk with them, and even assist with feeding them. Staff members are available to help with handling and answering any questions. The sanctuary is located at 2132 Jimmy Durante Blvd. in Del Mar.
For more tips and things to do in North County, San Diego, visit our favorite things to do in Encinitas article, our best beaches in Encinitas guide, or check out our date night tips!