Del Mar Wine and Food Festival 2023: Savor the Culinary Delights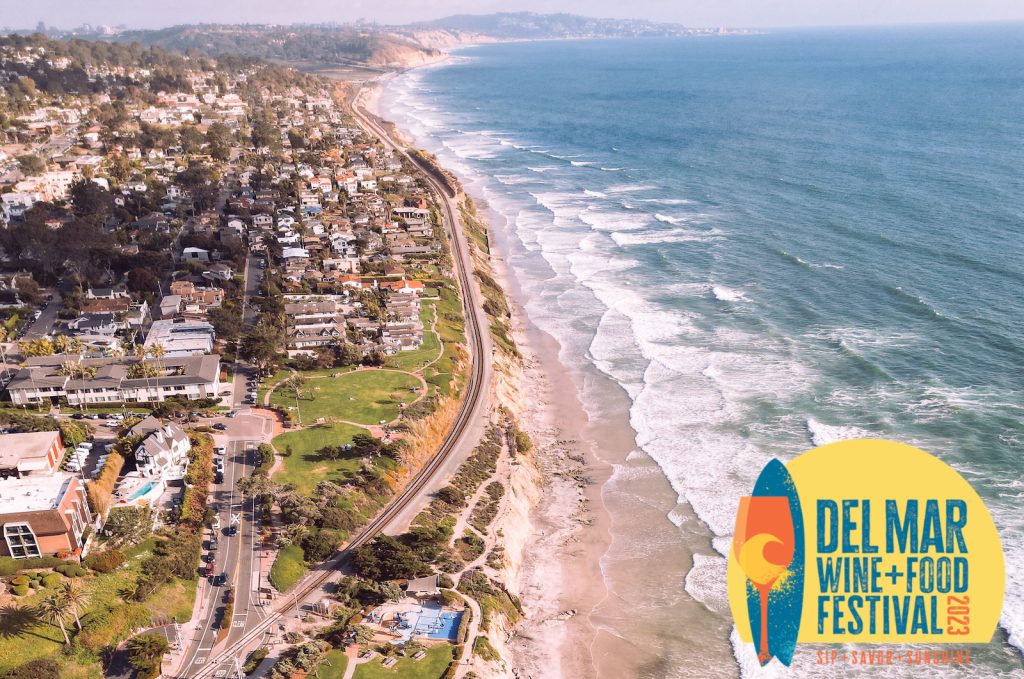 Whether you're a foodie or a wino, or a healthy blend of both, you're likely always on the hunt for the next best dish, a bottle of wine, or a new cooking show. The Del Mar Wine and Food Festival is a culinary event that combines tasty eats, decadent wine, and cooking demonstrations with celebrity chefs into a multi-day experience for all the food and beverage enthusiasts that are keen on supporting a good cause. There truly is no better way to treat yourself than with a healthy and delicious meal with immaculately paired wine to wash it down.
From presentations by critically acclaimed chefs to exclusive multi-course dinners and carefully curated wine tastings that can be experienced as you walk around the festival grounds, rest assured you'll leave the event with a happy heart and full belly. This one-of-a-kind foodie and wine forward event provides endless possibilities to experience pleasure, indulgence, and cuisine you'll be dreaming about long after the event is over.
What Is the Del Mar Wine and Food Festival?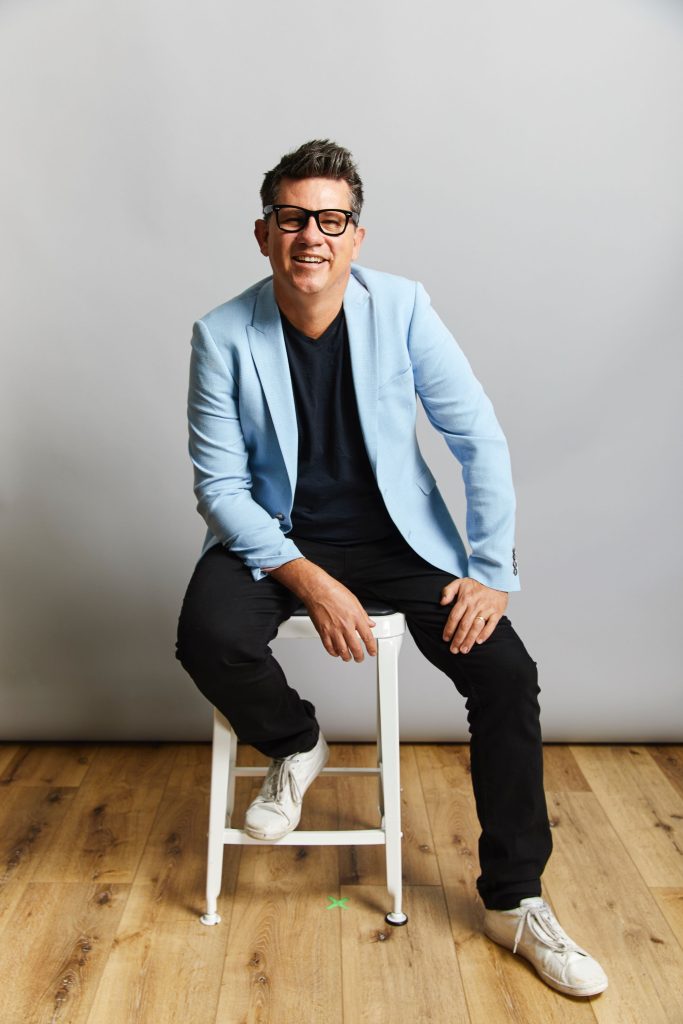 You may know Troy Johnson from Iron Chef America, Crave, The Best Thing I Ever Ate, or Guy's Grocery Games. He also owns San Diego Magazine. This year, he's teaming up with Chef Carlos Anthony to create the first ever Del Mar Wine and Food Festival — which will debut September 2023.
Food Network all-star and San Diego Magazine owner Troy Johnson and Carlos Anthony, Executive Chef of Herb & Wood–a high-end restaurant in Little Italy–have teamed up to create this brand-new grand tasting and eating experience, which was recently announced earlier this May. The first ever Del Mar Wine and Food Festival will take place at the beginning of September, featuring live music, over 25 immersive events, and cuisine from a wide range of local restaurants, wineries, and spirit companies. Over 200 to be exact! This event spans six days, from September 6th-11th.
The grand tasting is located at one of the most massive outdoor venues in San Diego–the Surf Sports Park. The grounds encompass over 80 acres of perfectly manicured lawns, the ideal location to sit and bask in the sunshine, or go for a peaceful stroll as you munch on an eclectic array of elevated eats and sip on delicious wine. There will be music provided by live bands playing atop a black double-decker bus, and a free after-hours concert to kick back, relax, and enjoy as you digest your food.
Executive chef Carlos Anthony (Herb & Wood) won competitions on such shows as Cutthroat Kitchen and Chopped: Next Generation.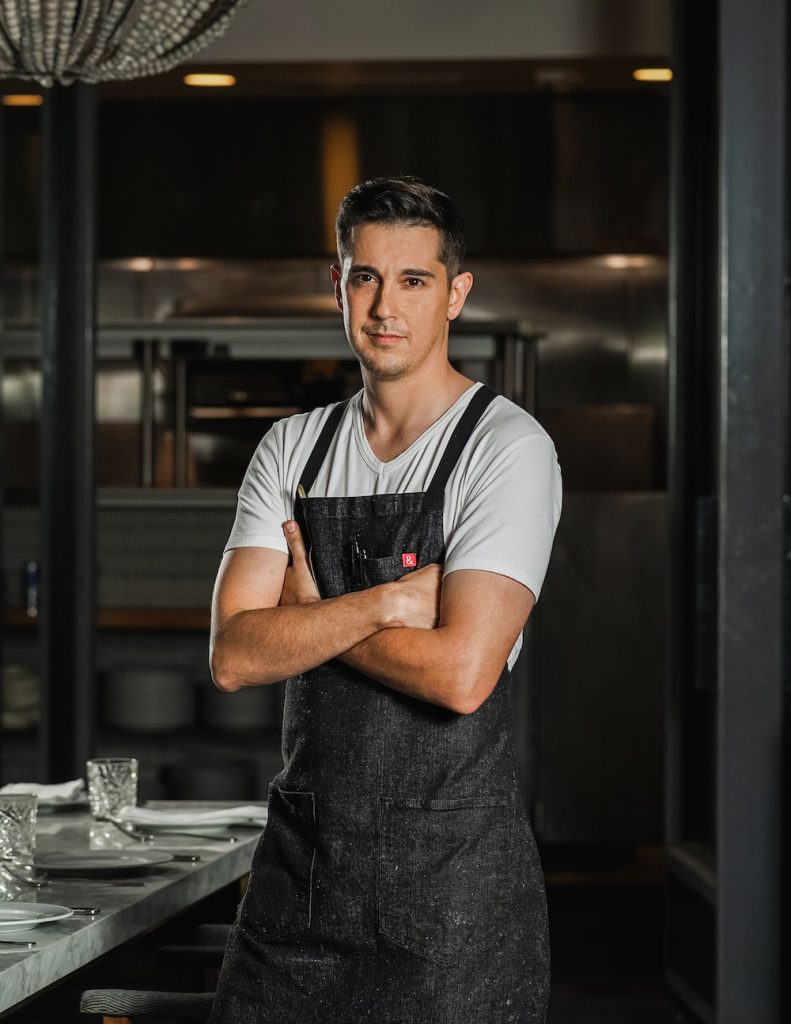 What to Expect at Del Mar Wine and Food Festival?
Sophisticated yet amicable people, aesthetic decor, and an elegant yet comforting atmosphere sound like your vibe? What better way to appreciate the food and beverage scene than with like-minded individuals and an all-star lineup of distinguished chefs, icons, and food and beverage educators.
Expect to nourish your body, mind and soul with an unforgettable experience! We're talking flavorful dishes, perfectly paired wines, intriguing insights on all things food and beverage, and a chance to get up close and personal with some of the world's top culinary talent, celebs, and professional athletes. The inaugural Del Mar wine festival will showcase the creations of top-notch chefs that you can relish over intimate, multi-course dinners, along with cooking hangouts, beach days and cleanups, mezcal and wine tastings, a pickleball tournament, and cheap all day parking. Say less!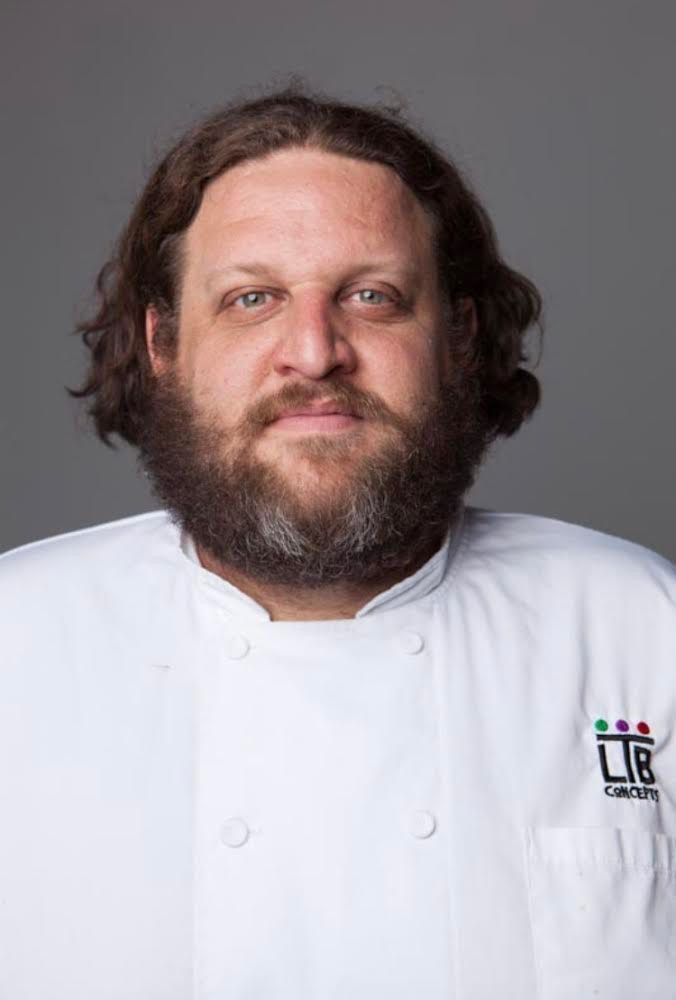 Look for Chef Aaron May at this year's festival. You may recognize him from Guy's Grocery Games, Guy's Ranch Kitchen, The Best Thing I Ever Ate, and Guy's Big Bite, and Diners, Drive-Ins and Dives.
How to Buy Tickets?
There are a couple options for purchasing tickets to the festival through the official event website. You can select from single day tickets, two day passes, or ticket packages that give you access to exclusive dinners.
Ticket Packages
For single day tickets for either September 10th or 11th, General Admission (GA) tickets start at $175, Early Entry starts at $250, and VIP starts at $475. Ticket packages for GA for two days start at $325 but will increase to $425, which we recommend if you are trying to save a little dough but still make the most out of the event. Early Entry starts at $475 and will increase to $625, and VIP starts at $925. Note that pricing will increase as the date draws closer.
With early entry, you'll get to experience the privileges of GA + early entry to the festival grounds. If you want to avoid crowds you'll have a chance to get there an hour before everyone and sample food and drinks at a leisurely pace, without lines
The VIP ticket comes with a luxury tent lounge area, in addition to early access to the festival grounds and vendor offerings. There will also be a few surprises and gifts for VIP ticket holders.
Talent & Restaurants
Cookbook author and celebrity chef Aarti Sequeira, also known as "The Spice Queen," will be making an appearance. She was the winner of the sixth season of The Next Food Network Star and went on two host two shows: Aarti Party and Taste in Translation.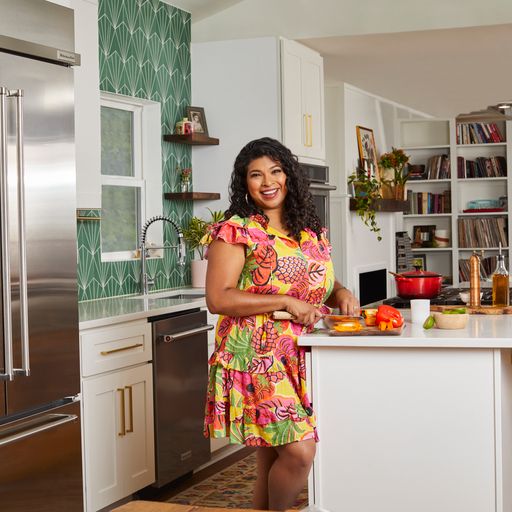 The talent features tons of sensational chefs from across the globe, including Aaron May–elite chef and restaurant entrepreneur who appears as a judge on the Food Network. The Spice Queen, otherwise known as Aarti Sequeira, will also be making an appearance. Aarti is a cookbook author, influencer, commentator and food judge, and has her own popular cooking show "Aarti Party."
Other established talent in the restaurant space–such as chefs, authors, TV hosts, food critics–include Antonia Lofaso, Aron Schwartz, Beau MacMillan, Brad Wise, Brian Malarkey, Carlos Anthony, Catherine McCord, Claudette Zepeda, Drew Deckman, DuVal Warner, Eric Greenspan, Jackson Kalb, Jeff Strauss, Kelli Crosson, Marko Dedic, Pam Schwartz, Silvio Salmoiraghi, Tara Monsod, Tim Kolanko, and more to be announced.
There are TONS of restaurants participating in this epic festival. On Saturday's Grand Tasting, you'll have the option to try from Ambrogio by Acquerello, Arlo, Arterra, Avant, Beeside Balcony, City Tacos, Civico 1845, Cowboy Star Restaurant and Butcher Shop, Crab Hut, Dang Brother, The Desmond, Goodonya, Homestead Neighborhood Cafe & Market, Hommage Bakehouse, Juniper and Ivy, L'Auberge Del Mar, Marisi, Pandora's, Le Parfait Paris, Pop Pie CO., Puesto, Ranch 45, Rosemarie's, Sandpiper Wood Fired Grill & Oysters, Stella Jean's Handmade Ice Cream, Tribute Pizza, The University Club, Valentina, Wrench & Rodent, and more.
Sunday, you'll get to taste the delicacies from restaurants such as Ambrogio by Acquerello, Arterra, Avant, Beeside Balcony, Brickman's Restaurant and Bar, Dang Brother, Dodo Bird Donuts, Georges at the Cove, Hommage, L'Auberge Del Mar, Little Frenchie Bistro and Bar a Vin, Marisi, Mujer Divina, Paradisaea, Puesto, Ranch 45, Rosemarie's, Solomon Bagel Company, The Plot, The University Club, Valentina, and more.
Check the restaurants tab of their website for detailed information on each restaurant's offerings!
The festival is going to be a Who's Who of food & wine celebrities, such as Catherine McCord. She's the co-founder of One Potato (a delivery service for organic home meal kits), a cookbook author, and a regular on Food Network shows such as Guy's Grocery Games, Next Food Network Star, and Duff Till Dawn.
Sponsors
Del Mar Wine + Food Festival 2023 has tons of sponsors! Their official media sponsor is San Diego Magazine, and other festival sponsors include BMW, Brandt Beef, Dos Hombres, La Croix, Maker's Mark, Milagro Tequila, Monkey Shoulder, Napa Valley, Rock Angel, Ogio, San Diego, and Whispering Angel.
If you'd like to inquire about sponsorship opportunities, contact info@delmar.wine.
Exhibitors
Exhibitors for this year's festival include both a mixture of wine, cocktails, hard kombucha, spirits, and energy drinks from local beverage brands and internationally known names. Boochcraft, Adobe Rode Winery, Napa Valley, Celsius, and Pali Wine Co. are among the exhibitors you'll get to sample at this unique Del Mar tasting experience.
Del Mar Wine and Food Festival Line-Up
The lineup for the Del Mar food festival is a force to be reckoned with! The festival is jam-packed with three days of events leading up to the grand tasting–a two-night affair to close out the special event featuring one-night only collaborations with your most loved restaurants, wineries, celebrity chefs.`
The kick-off will also feature your favorite Breaking Bad character–actors Aaron Paul and Bryan Cranston–who will set the tone for the event by hosting a dinner complete with a mezcal pairing. Other notable events include surf lessons and a group beach cleanup with pro surfer Rob Machado, and a pickleball tournament with celebrity host and former NFL player Drew Brees.
The Event Lineup:
The First Night: Wednesday, September 6th, is the kick-off! Enjoy opening night with San Diego Wave FC from 6-9pm at Monarch Ocean Pub. You'll have the opportunity to taste flavorful, upscale street bites with refreshing cocktails and wine from a wide range of California wineries with a special guest host.
The Second Night: On Thursday, September 7th, the Del Mar Wine and Food Festival features a series of event options, including the Chateau Montelena + Rare Society Dinner, which takes place from 6-9pm at Rare Society. Saturate your palette with a delicious 4-course dinner with wine pairings from honorary Chef Brad Wise.
Another option for you this evening is to experience Mille Fleur 1er Cru Burgundy Dinner, boasting meticulously selected wines and a menu curated by Chef Brandon Jennings & Maitre d' Marco Dedic. This event begins at 6:30pm.
If you prefer to go out with David Arthur, opt for the David Arthur Wine-Paired Dinner at 6pm at Pamplemousse Grill.
The Third Night: Friday, September 8th is the final night of curated dinners and takes place with Ranch 45 + Grgich. It is more affordable than the aforementioned evening events yet still gives you the pleasures of savoring a 5-course dinner and wine pairing, starting at 6:30pm at Ranch 45.
Note that proceeds from this event go to Feeding San Diego–an organization that helps feed those in need of food in San Diego by way of resourcing meals that would otherwise be thrown away. Through feeding yourself, you're feeding those who need it most!
Grand Tasting Lineup:
Now we commence the two-day grand tasting experience–the cherry on top of the cake! VIP and Early Entry have access from noon – 4pm, and General Admission ticket holders can enter from 1pm- 4pm. You'll have access to unlimited sips, bites, live entertainment, and a plethora of vendors and retailers to shop during this event, too. We guarantee you've never had a Del Mar wine tasting as good as this!
Saturday. September 9th: The first day of the grand tasting showcases a front row view to the Local's Favorite Culinary Competition.
Sunday, September 10th: The second day features the Avocado Cup Culinary Competition. Both events have their own hodgepodge of activities and are accompanied by live music from diverse bands.
San Diego-based chef and culinary entrepreneur Claudette Zepeda has appeared on Top Chef, Top Chef Mexico, Iron Chef: Quest for an Iron Legend, Iron Chef Mexico, and Bobby's Triple Threat.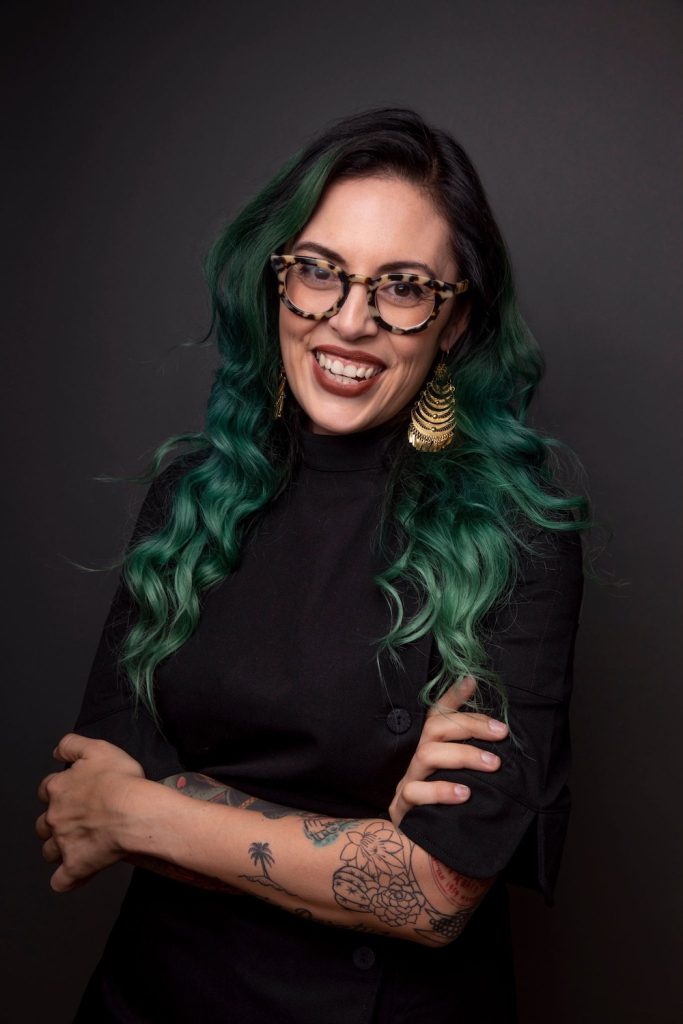 Additional Things to Know
Are there different kinds of tickets, and what types of access do you get with each?
There are a few types of tickets to choose from, depending on what you're interested in participating in and how much you're willing to spend for the experience. You can select from VIP and Early Bird tickets, which cost a bit more than General Admission, but are worth it if you want to splurge and treat yourself! There are also dinner tickets, which grants you access to a one-of-a-kind dinner and wine collaboration, offering a more intimate and exclusive setting. Each event begins at noon, except Monday, September 11th event, which starts at 2pm. Entry time depends on your ticket package.

Follow along their Instagram for more information and giveaways as well as additional details on daily activities, special guests, and more.
Is there parking?
Cheap parking is hard to come by in such a high tourist destination, but luckily there is a ton of parking at Surf Sports Park (formerly San Diego Polo Fields), and it only costs $20 for the whole day! That said, if you plan to partake in consuming alcoholic beverages, we kindly ask that you opt for an Uber/Lyft or designate a sober driver to get you to and from the event safely. 
Can you bring children and pets?
Unfortunately, there are no day-care accommodations for pets, so the only animals allowed at the Del Mar festival are service animals. As for children, you'll want to leave the kids at home with a babysitter as no one under the age of 21 is permitted into the event. Wine not take the night off from watching the kiddos and have a little fun?
How the festival contributes to the local community
Feeding San Diego is the official festival partner, specifically selected because they rescue perfectly good food that would have gone to waste to help feed hungry bellies of impoverished San Diegans who face hunger. Feeding San Diego's mission is to "end hunger through rescue" and they have helped thousands of children, families, and seniors throughout San Diego.

A portion of the proceeds from this elegant and carefully orchestrated Del Mar Festival go to supporting this cause!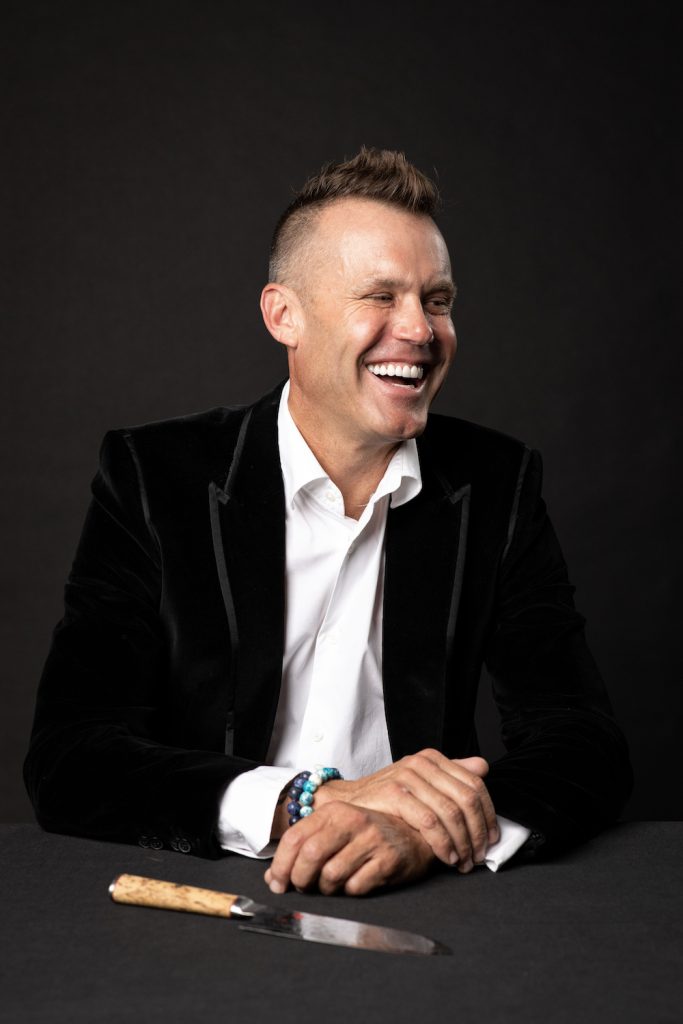 Brian Malarkey's resume alone is reason to buy a ticket! He makes regular appearances on Today Show and Good Morning America, has competed on Top Chef All-Stars, and was the winning mentor on ABC's The Taste. He has judged Rachael vs. Guy: Kids Cook Off, Cutthroat Kitchen, and Chopped All-Stars.
Don't Miss Out On the Del Mar Wine and Food Festival
If tasting flavors of the most loved restaurants and wineries throughout San Diego sounds enticing to you, now is the time to hop on purchasing tickets before they go up in price or sell out! Out-of-towners and San Diego residents alike will flock to this unique culinary experience, situated in one of the most pristine travel destinations within the San Diego area, so we highly encourage you to secure your space for a one-of-a-kind culinary adventure by hopping on over to their site to view their ticketing options.
Buy your Del Mar Wine and Food Festival tickets today and look forward to indulging with your loved ones!
Photo credit: All photos courtesy of the Del Mar Wine + Food Festival.