Torrey Pints: The Gastropub You'd Never Find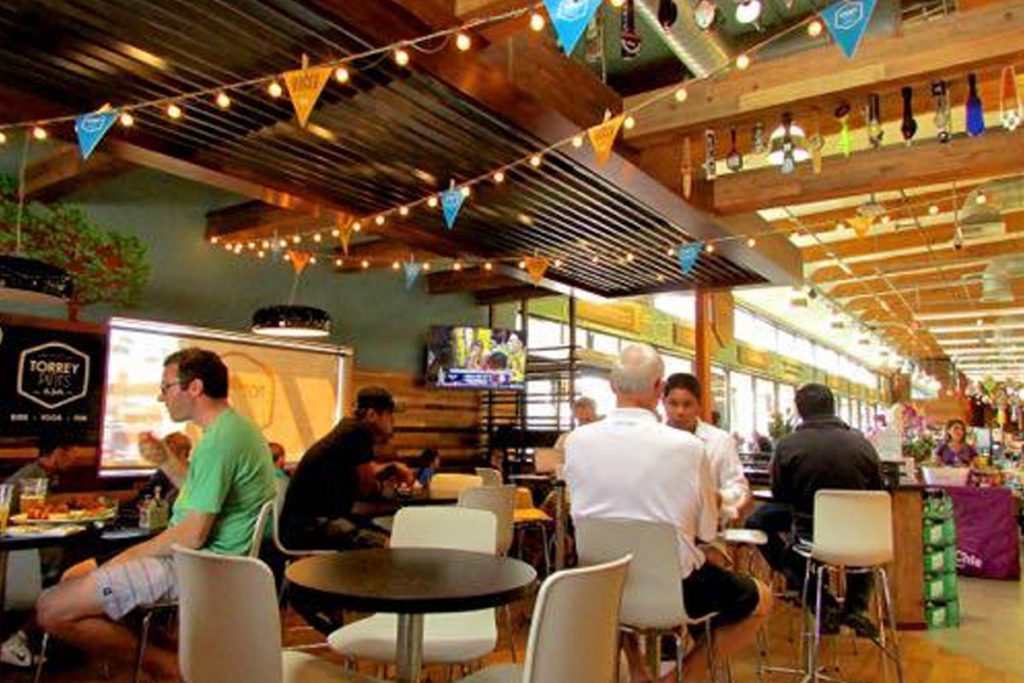 La Jolla, California is famously known for the incredible Torrey Pines State Reserve. A far less known gem is Torrey Pints, the cleverly named bar nestled within UTC's Whole Foods. This is a spot where you can get organic produce, top-of-the-line meat and…a cool, crisp beer. A bar within a grocery store has a lot of perks, and we're quite excited to share them with you.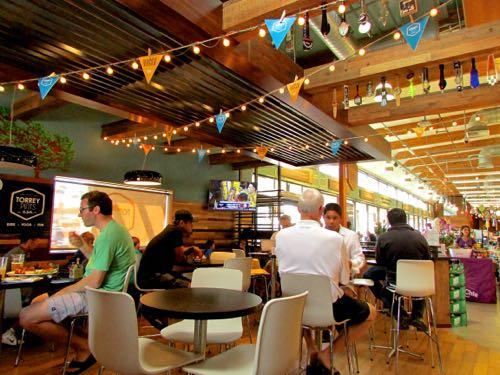 What You'll Be Sipping
Craft beer on tap. Wine. Cider. This spot has a beverage for everyone. And because they're always looking to keep things fresh, the menu of drink items is constantly rotating and changing. It's also good to note, if you're looking for a drink of the non-alcoholic variety, they have you covered. Torrey Pints offers non-alcoholic beer and classic root beer on tap.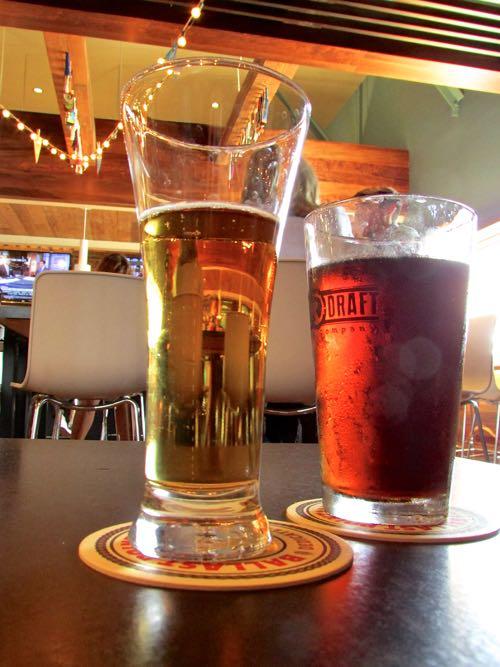 The Cuisine
Now, let's get something you can sink your teeth into. From beef-packed burgers to salads and crispy calamari, there's something here for everyone. The chefs at Torrey Pints are incredibly passionate about their food, something clear upon tasting. Ingredients are of the highest quality, going through incredibly rigorous quality-control tests and guidelines to make it into Whole Foods.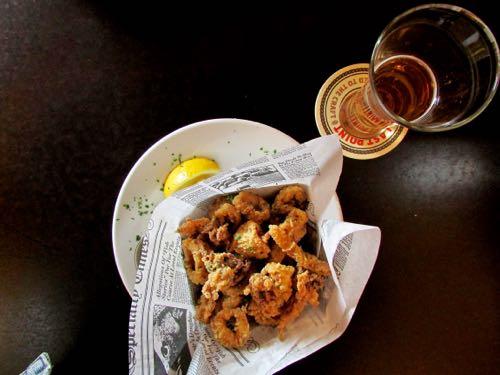 Chef Vanessa Briscoe and Bar Team Leader Francisco Ledezma say a top perk being in a grocery store is the creative freedom it gives the pub. If Head Chef Vanessa Briscoe is inspired to add something new to the menu or create a special for the day, any ingredient is almost guaranteed to be carried right here in Whole Foods. It also ensures for highest quality. By going to the seafood department and inquiring what's the most prime, fresh fish that day, she can make sure she is getting the best of the best for Torrey Pints customers. This can definitely be verified by the crispy calamari, which are breaded in a wonderfully concoction primarily made up of olive oil, salt and pepper.
For devoted carnivores, the only problem here is the variety of enticing options to choose from. In the highly-applauded Banh Mi Sliders, you'll find softly pulled pork layered with pickled daikon and shredded carrots, all on miniature Bread & Cie pretzel buns. Not only do they have an aroma that makes you want to tuck in pronto, the sliders are very appealing to the eye.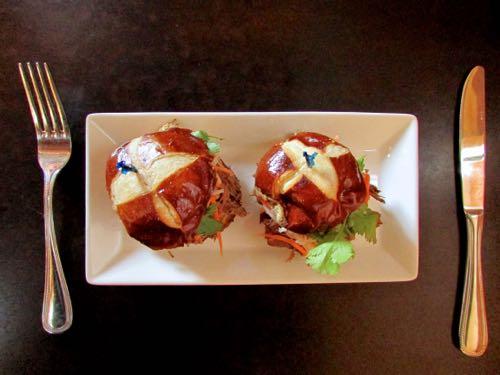 Torrey Pints' most popular deal of the week by far is on Thursdays. Why? You can enjoy a massive, flavor-packed burger, french fries and it's-almost-the-weekend beer for only $10. Wow.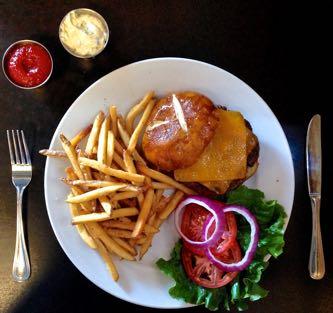 For the vegetarian and vegan demographic, don't worry; there are plenty of options without meat. The Kale Caesar salad. The Maui Taro Burger. Veggie Egg Rolls. The Winter Caprese, which is a truly unique dish made up of beets, herbed honey pine nut ricotta, wild arugula and beet oil. With so many contrasting colors, it's definitely Instagram worthy.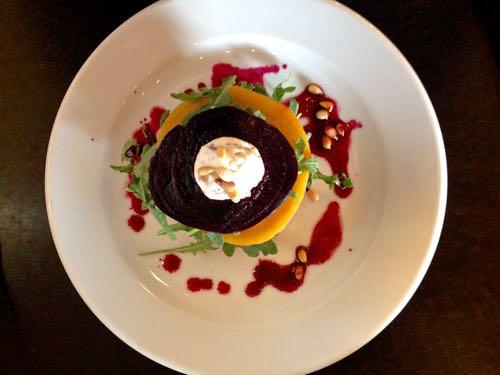 Great Deals on the Daily
In addition to Thursday's fantastic $10 Burger, Fries and Beer offer, other popular weekday deals include:
Monday: Wings & a Beer ($10)
Tuesday: Taco Tuesday ($6)
Wednesday: Flight Night ($6 Flights al day)
Friday: Oysters (6 for $6 — Where else can you get a fresh oyster for $1?)
Saturday: BirdRock BBQ Smokehouse Trio ($12)
Sunday: Waffle Brunch 9 am — 12 pm
Events & Live Music
The food is an enticing pull in and of itself, but there are other great things about coming here. Friday and Saturday nights this place typically features local music from a variety of genres, so sit back and chat while listening to some smooth blues or foot-tapping guitar. (Torrey Pints makes sure the music is at just the right volume. Clearly audible, but not so loud you have to shout to friends across the table.)
A variety of events are hosted by Torrey Pints, such as gatherings of local craft brew companies letting customers experiencing their latest and greatest, so make sure to be on the lookout for up-and-coming events!
Grocery Store Perks
Besides the ultimate pick of ingredients, there are other great perks to being in a grocery store. For example, if you have a child who has pretty specific tastes when it comes to food, you don't have to worry about what options are on the menu. Simply stroll over to the main grocery area and pick up a guaranteed, go-to item they'll enjoy, whether that's an apple, fruit roll-up or bag of pretzels!
Or perhaps you have a good amount of grocery shopping to get done but have a friend or spouse who doesn't need to join the journey. Simply drop them off at Torrey Pints and take your time making selections through the store. They'll be more than happy to sip a pint for a bit, and you don't have to feel rushed!
Combining the Torreys
To have a full "Torrey" themed-day, how about hiking the Torrey Pines State Reserve before hitting this spot for groceries & a well-earned drink? We've already laid out the itinerary at our blog: The Perfect Day at Torrey Pines, Already Planned!