Visit Pacific Beach Neighborhood

Pacific Beach Neighborhood
Head slightly south of La Jolla and find yourself in Pacific Beach, the neighborhood with the movie-like, casual beach lifestyle. With a reputation for surfing, yoga, beachside bars and hopping nightlife, it's no wonder it's the first stop for so many 21st birthday bashes.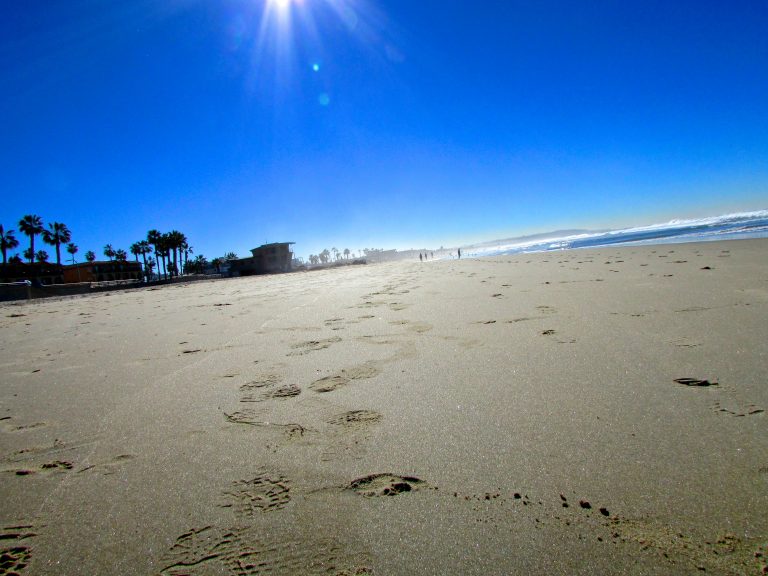 The wonderful thing about Pacific Beach is that if you're seeking a high energy, glass-clinking experience, it's easy to find. If you're looking for a calmer experience that involves great cafes, meditation and long walks on the beach, it's easy to take yourself from the heyday of the main street and relax.
The Main Downtown
The always-happening street of this area is Garnet Avenue. On it you'll find dozens of bars, restaurants, dance clubs, boutique shops and more. On the weekend and Taco Tuesdays, this area is particularly famous for bars that are open until 2 am. There's a wide variety of bar types and vibes. Some are smaller and have games like foosball, while you're more likely to find yourself dancing to colorful lights at Typhoon's or playing human-sized Connect 4 with a margarita in hand at Cabo Cantina.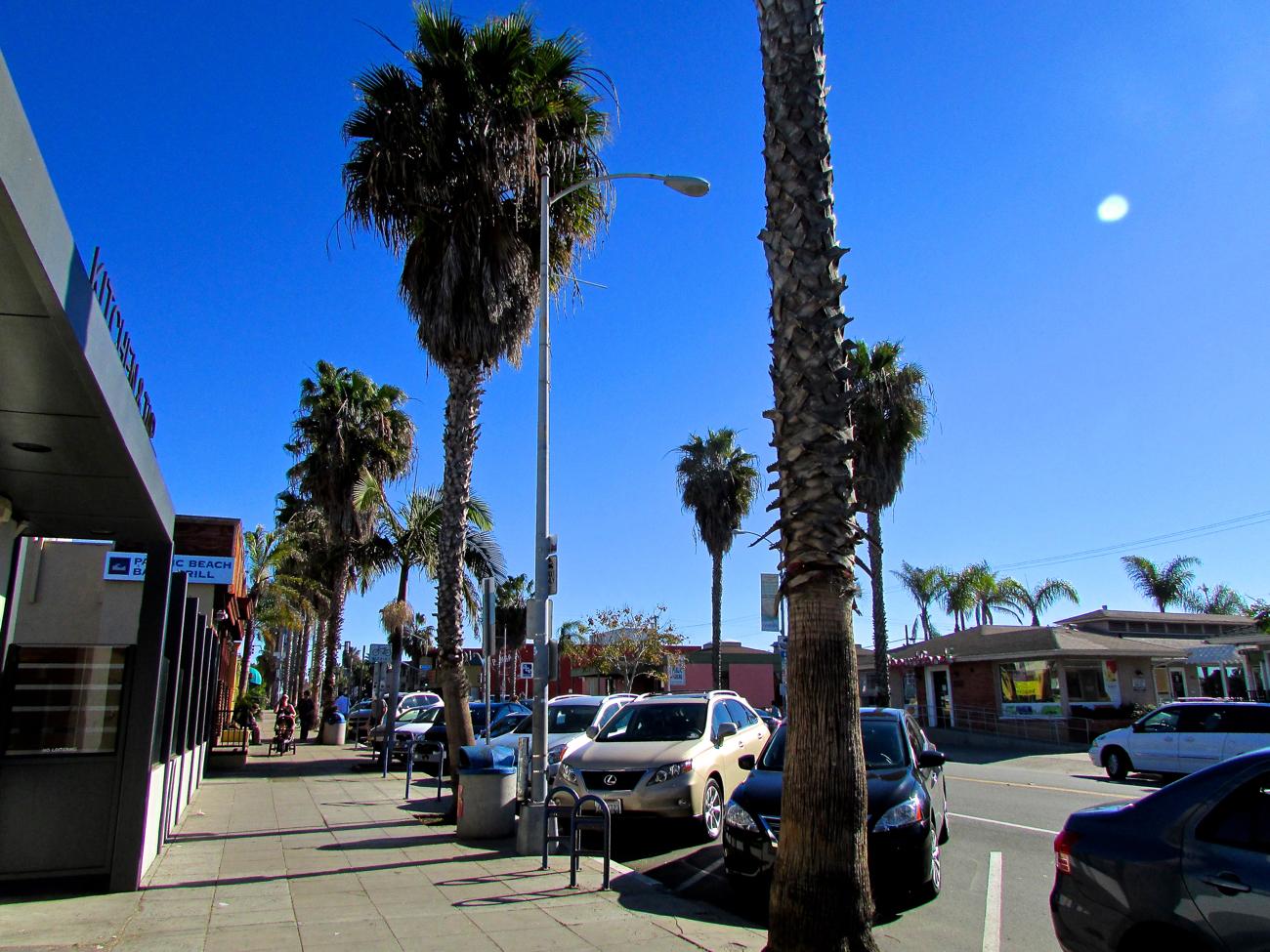 On weekends, brunch is a much beloved tradition here. Many venues offer hand-crafted Bloody Marys and incredibly bottomless mimosa deals. (It has been suggested that the people who most love these brunches are those who were heavily enjoying the bar scene here the night before!) Shopping-wise, this area tends to be quite underrated. Pacific Beach is so popular one assumes most clothing is expensive and oriented towards visiting tourists.
However, you can find great quality clothes, sunglasses, accessories and more for reasonable prices. The most popular form of shopping is through the second chance (a.k.a. thrift) stores. Some examples of these shops include Buffalo Exchange and Goodwill. You'll find incredible deals on great clothes. Sometimes you can find top designer options that even still have the tags on! If that's not a good deal…we don't know what is!
Bird Rock: The Blurred Line of La Jolla & Pacific Beach
Northern Pacific Beach is the more calm, more laid back area of PB. Stroll this area to find decadent San Diego-made coffee, take great pilates classes and, if you stroll far enough North, find yourself arriving back in La Jolla! The coastline at this end of Pacific Beach is also more calm.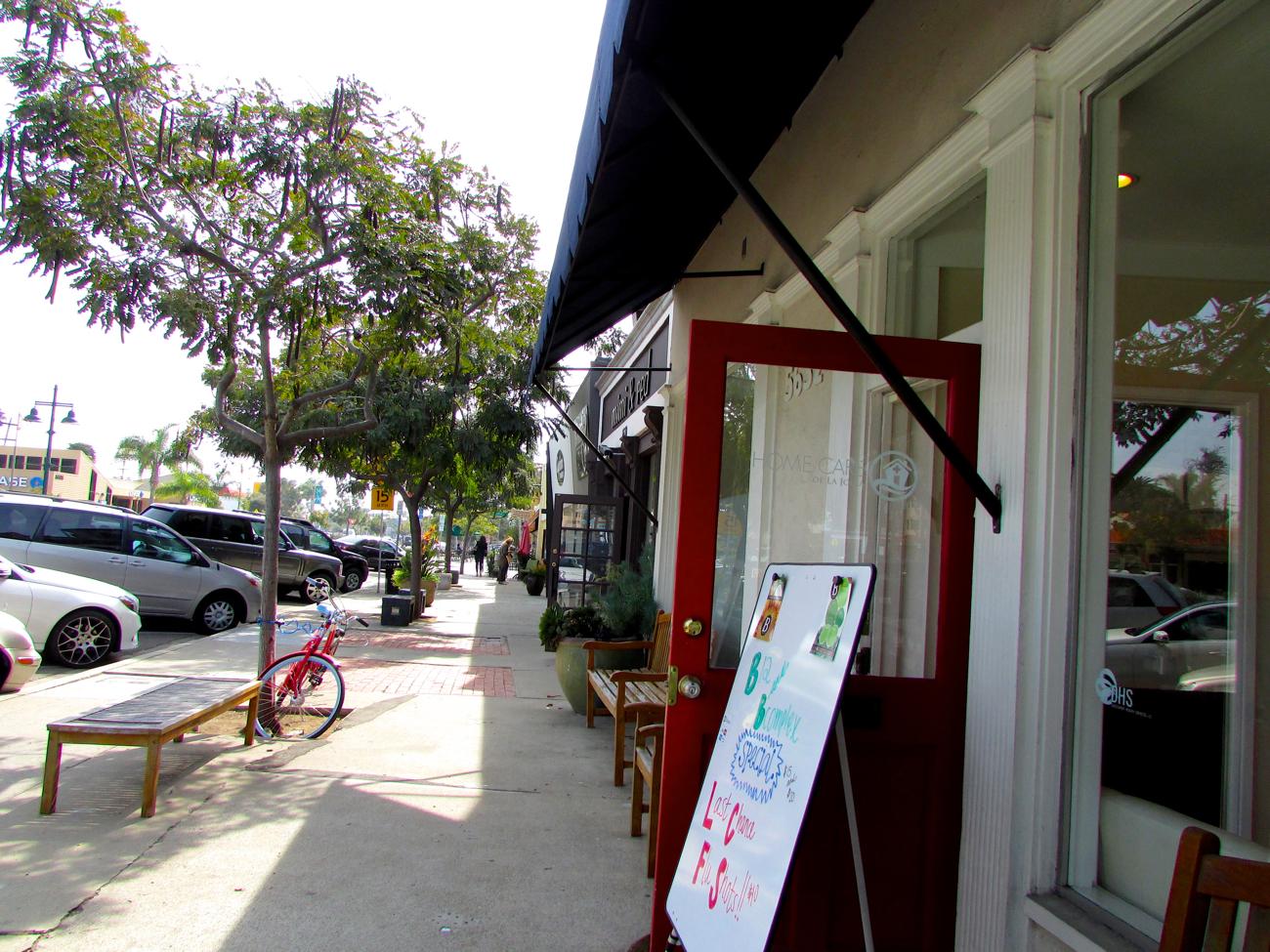 You're more likely to see people laying on towels engrossed in books than a group of fraternity men from one of the local schools hosting a volleyball tournament.
Top Activities
Besides nightlife and shopping, just about all of the most popular activities, of course, relate to the beach. We highly recommend:
Renting a Bicycle
If you're visiting, bicycling is the best way to get around because it eliminates the trickiness of parking on a sunny weekend!
Surfing or Boogie Boarding
You can rent or buy equipment at many local venues and the water here is prime for both.
Running
Along the boardwalk, along the sand…there are many great runs. Check out the top 4 trails our friends over at Visit PB recommend at their blog: Best 4 Trails to Run in PB.
Trying New Food. Specifically? Sushi!
Being right by the water, this neighborhood is a mecca for sushi restaurants. They're all good, but our favorite and recommendation is Zen 5 Sushi.
Practicing Yoga
Whether you've been practicing for years or are just interested in loosening up, PB allows yogis of all levels to practice and increase their depth. The library offers yoga for free on Tuesdays, the infamous cliffs at Law Street host free sessions every weekend morning and private venues like Corepower Yoga attract many with the popular "hot power infused" classes. Learn more about yoga in PB at Visit PB's Yoga Page.
Nearby & More Information
Slightly south of this area is the laid-back, local vibing Mission Beach & Bay. You can incorporate it into your Pacific Beach itinerary by reading more about this area at our Mission Beach & Bay Neighborhood Page.
And, hey, want to learn more about the specific beach area of Pacific Beach, like where to find parking? Head to our Beaches Directory and check out our Pacific Beach Page.