Top 20 Things to Do in Tempe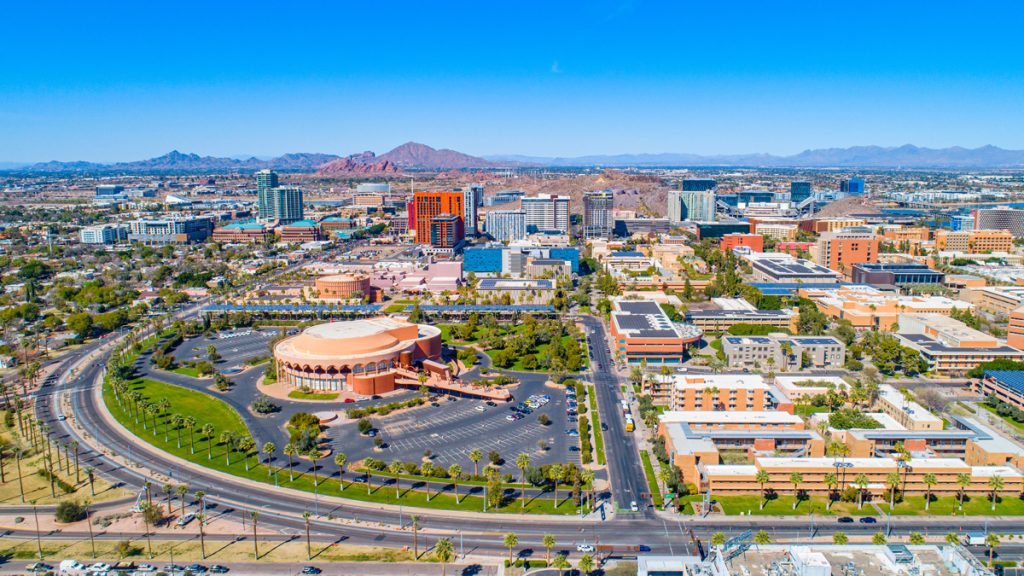 This post is part of our Best Dispensaries in Arizona series, brought to you by Cannabist. 
Whether you're planning a weekend getaway or a long-term vacation, you might be curious about what to do in Tempe once you get there.  Luckily, we've got plenty of ideas for you. The hidden gem of Tempe, Arizona, features urban excitement juxtaposed with a realm of natural splendor bursting from end to end. From its bustling downtown and vibrant arts scene to its stunning desert landscapes and outdoor adventures, there are oodles of things to do in Tempe that will provide a captivating blend of attractions and activities for every visitor to enjoy.

Things to Do in Tempe at Night
Trying to figure out things to do in Tempe at night? Ponder no more. Nightlife in Tempe offers a blend of energy, entertainment, and culture. Lively areas filled with bustling establishments make it an exciting destination for nighttime adventures. You can explore various forms of performances at local theaters or immerse yourself in unique night-time events that highlight the region's natural beauty.  And if you want to make your night adventures even more stimulating, swing by our favorite dispensary in Tempe. There you will find high-quality cannabis products that will suit every mood for your night on the town.
Casino Arizona (524 N 92nd St, Scottsdale)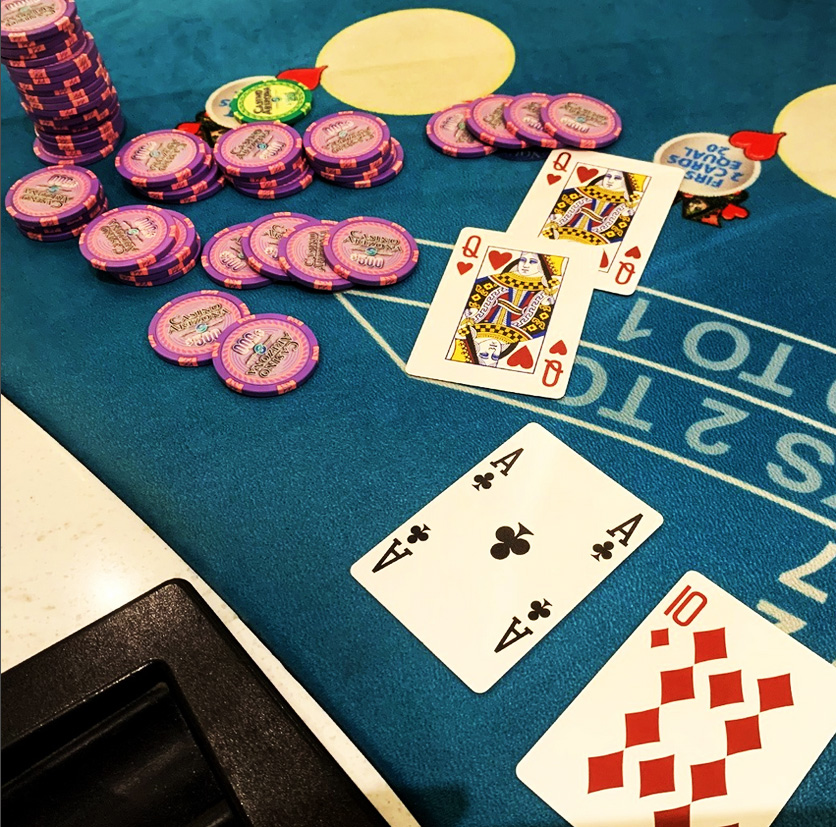 Try your luck at Casino Arizona, located just a short drive from Tempe. An adult mecca for entertainment and excitement, this expansive casino has everything to tickle your fancy. There are tons of gaming options, including slot machines, table games, poker rooms, and live entertainment and dining venues – you can experience all of this and more at Casino Arizona.
Mill Avenue District (414 S Mill Ave)
Experience the energetic nightlife of Tempe at Mill Avenue District. This vibrant street is stuffed with a colorful variety of clubs, bars, live music, and restaurants, offering everyone a lively atmosphere and entertainment options.
Tempe Town Lake (272 Rio Salado Pkwy)
Enjoy a peaceful evening stroll along the scenic Tempe Town Lake. This stellar lake offers beautiful views of the surrounding cityscape, and you can rent paddle boards or kayaks for a fun water adventure under the stars.
Tempe Improv (930 E University Dr)
Laugh the night away at Tempe Improv, a renowned comedy club showcasing talented comedians from around the country. Its intimate setting and hilarious performances make it the perfect place for a night of comedy and entertainment.
Valley Bar (130 N Central Ave)
Discover an underground oasis at Valley Bar. Located in downtown Phoenix near Tempe, this unique bar features live music, a retro gaming room, and a cozy basement lounge. It's a hidden gem that offers a hip and eclectic nightlife experience.
Unusual Things to Do in Tempe
Because Tempe boasts a range of quirky and unexpected attractions, the unusual things to do in Tempe are virtually limitless. From architectural oddities constructed from a plethora of unusual materials, to marine displays situated oddly in the heart of a desert city, Tempe has a host of unconventional offerings. Also, its vibrant art scene, expressed through various mediums, adds an additional layer of unusual charm to the city.
Tempe History Museum (809 E Southern Ave)
Delve into the history of Tempe at the Tempe History Museum. This small but captivating museum showcases exhibits that highlight the city's past, including its founding, growth, and cultural heritage. It's a hidden gem for history buffs and those interested in local stories.
The Mystery Castle (800 E Mineral Rd)
Explore the fascinating Mystery Castle, a unique architectural wonder in the heart of Tempe. Built by Boyce Gully for his daughter, this eclectic castle is made from recycled materials and features secret passages, intriguing artwork, and an intriguing backstory that adds to its charm.
Arizona Scenic Tours
If you ask most locals what to do in Tempe, they're likely to tell you to take a tour so as to embrace all the sparkling treasures the city has to offer. Enter the offbeat adventures provided by Arizona Scenic Tours. This local tour company offers unique experiences, including hot air balloon rides, ATV excursions through the desert, and guided hikes to hidden gems, allowing you to explore the natural beauty and lesser-known attractions around Tempe.
Great Room Escape (3268 1625 W University Dr)
Put your problem-solving skills to the test at Great Room Escape. These puzzle-centric rooms are themed, making it an immersive experience you and your friends won't want to miss. Work together with your group to solve puzzles, uncover secrets, and escape within the time limit. It's a thrilling and immersive experience for those seeking a challenge.
Changing Hands Bookstore (6428 S McClintock Dr)
Browse through a treasure trove of books at Changing Hands Bookstore. This independent bookstore offers a vast selection of new and used books, including rare finds and local authors. It's a cozy and welcoming space that invites book lovers to get lost in the pages.

Fun Things to Do in Tempe for Couples
They say that life is more satisfying when it is experienced with someone you love. This is certainly the case when considering fun things to do in Tempe for couples.  To explain, Tempe presents a variety of fun-filled activities you and your partner are certain to relish together. Outdoor adventures provide an opportunity to experience the area's natural beauty, while the cultural scene offers artistic explorations. In the evenings, romantic activities ranging from dining experiences to scenic cruises can create unforgettable memories.
Top of the Rock Restaurant (2000 W Westcourt Way)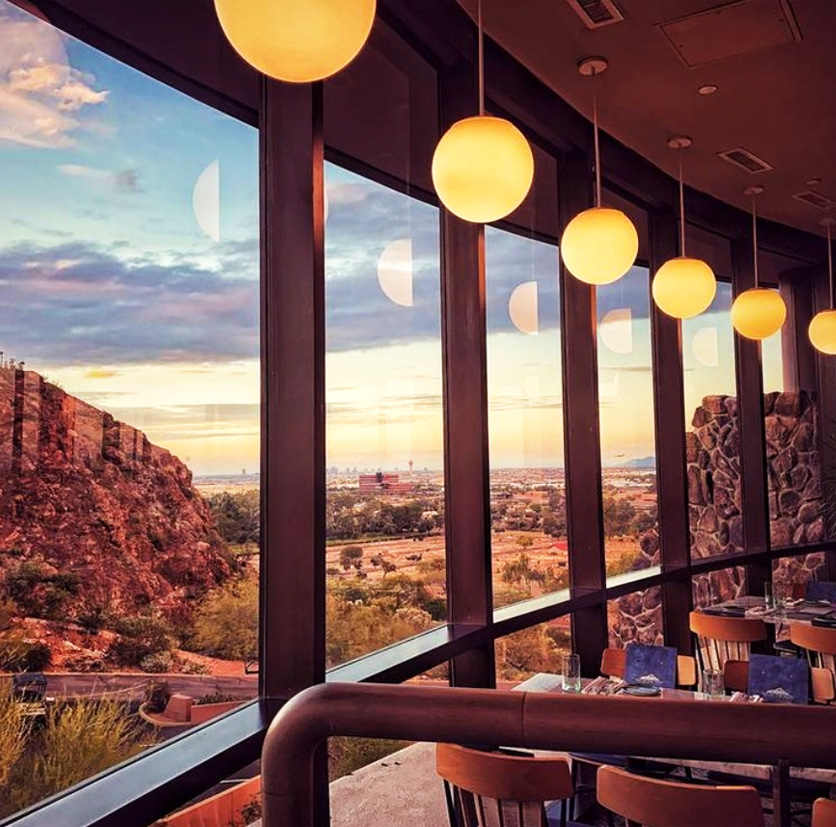 Elevate your dining experience at Top of the Rock Restaurant on the 14th floor of the Buttes Marriott Hotel. With panoramic views of the city and a refined atmosphere, it offers a perfect setting for a romantic dinner, featuring delectable cuisine and a selection of fine wines.
Desert Botanical Garden (1201 N Galvin Pkwy)
Take a romantic stroll through the Desert Botanical Garden and immerse yourselves in the beauty of the desert. This stunning garden showcases a diverse collection of desert plants, including cacti, wildflowers, and vibrant succulents, creating a serene and picturesque atmosphere.
Tempe Center for the Arts (700 W Rio Salado Pkwy)
If you're looking for culture with your date or partner, you two should visit the Tempe Center for the Arts on your list of things to do in Tempe. This contemporary venue hosts a variety of shows, including theater productions, concerts, and dance performances, providing a delightful experience for couples seeking entertainment and inspiration.
Boat Rentals at Tempe Town Lake (72 W Rio Salado Pkwy)
Create memorable moments together by renting a paddle boat or kayak at Tempe Town Lake. Glide across the water, take in the scenic views, and enjoy a peaceful and romantic outing on the lake.
Papago Park (625 N Galvin Pkwy)
Escape the city and embrace nature's beauty at Papago Park. This scenic park offers hiking trails, picturesque views, and unique rock formations, such as Hole-in-the-Rock, which provides a stunning vantage point to watch the sunset and enjoy a romantic moment together.
Things to Do in Tempe for Free
Tempe offers a wealth of free activities for visitors who wish to enjoy the city on a budget. Exploring local landmarks, taking scenic hikes, or viewing artistic exhibits can be done without spending a penny. Furthermore, the city often hosts free community events in its outdoor spaces, providing enjoyment for all ages.
Tempe Marketplace (2000 E Rio Salado Pkwy)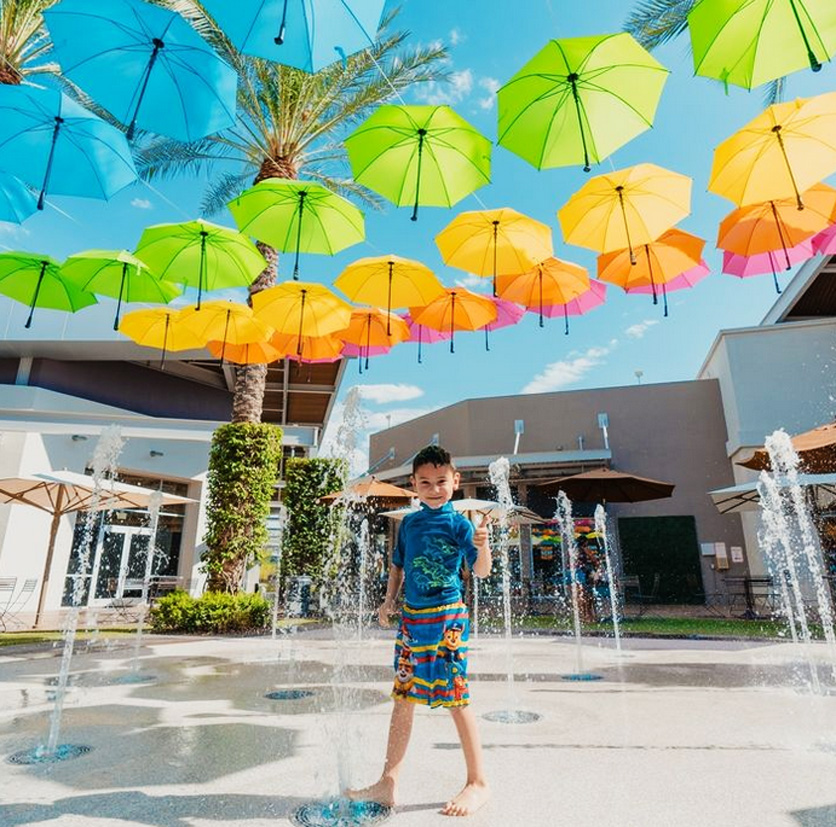 This diverse and massive marketplace is always the right answer to the question, "What to do in Tempe?" This is because the Tempe Marketplace is a vibrant outdoor shopping center with a lively atmosphere. Enjoy window shopping, live entertainment, and occasional events. With its beautiful outdoor spaces, fountains, and colorful storefronts, it's a great place to stroll and spend time without spending money.
Tempe Beach Park (80 W Rio Salado Pkwy)
Enjoy the beauty of Tempe Beach Park, a spacious waterfront park along the Salt River. This scenic park offers walking paths, picnic areas, and open spaces to relax and enjoy the view. It's a great spot for outdoor activities, including biking, jogging, or simply soaking up the sun.
ASU Art Museum (51 E 10th St)
Immerse yourself in art and culture at the ASU Art Museum. This museum on the Arizona State University campus features a diverse collection of contemporary artworks and rotating exhibitions. Admission is free, allowing visitors to explore and appreciate artistic creations without any cost.
Hayden Butte Preserve (E Rio Salado Pkwy & S Mill Ave)
Hike up Hayden Butte, also known as "A" Mountain, for breathtaking views of Tempe and the surrounding area. This short but rewarding trail offers a moderate hike and serves as a perfect spot to watch the sunset or simply admire the cityscape from a different perspective.
Kiwanis Park
Enjoy the outdoors at Kiwanis Park, a sprawling recreational area with lakes, sports fields, and picnic spots. Take a leisurely walk around the park, have a family picnic, or make use of the basketball courts and volleyball nets for some active fun.
Conclusion
We sincerely hope we've convinced you there are unlimited things to do in Tempe.  This city is a destination that surprises and delights with its diverse array of attractions. Whether you're exploring the vibrant downtown, immersing yourself in arts and culture, or embarking on outdoor adventures, Tempe offers a dynamic and memorable experience for every traveler.