Your Guide to San Diego Breweries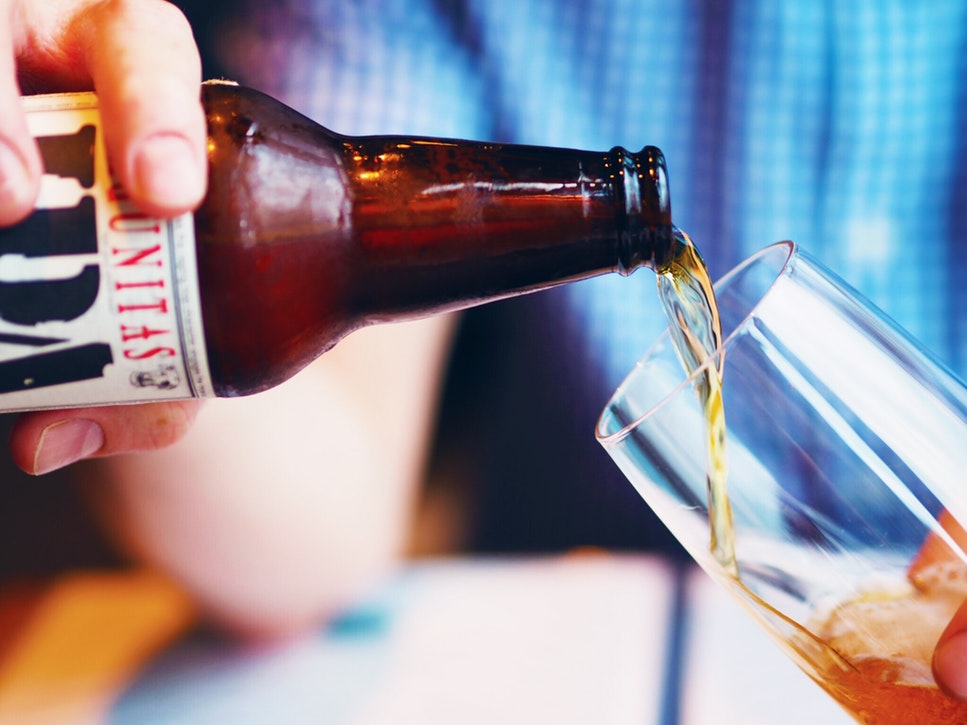 It's no secret that the craft beer scene in America's Finest City has exploded over the past several years. With 155 local breweries throughout the County — and counting — figuring out where to go and what to taste can be a bit daunting, to say the least! That's why we've created a complete guide to San Diego's breweries, from North Park and the heart of downtown all the way to Carlsbad and Oceanside.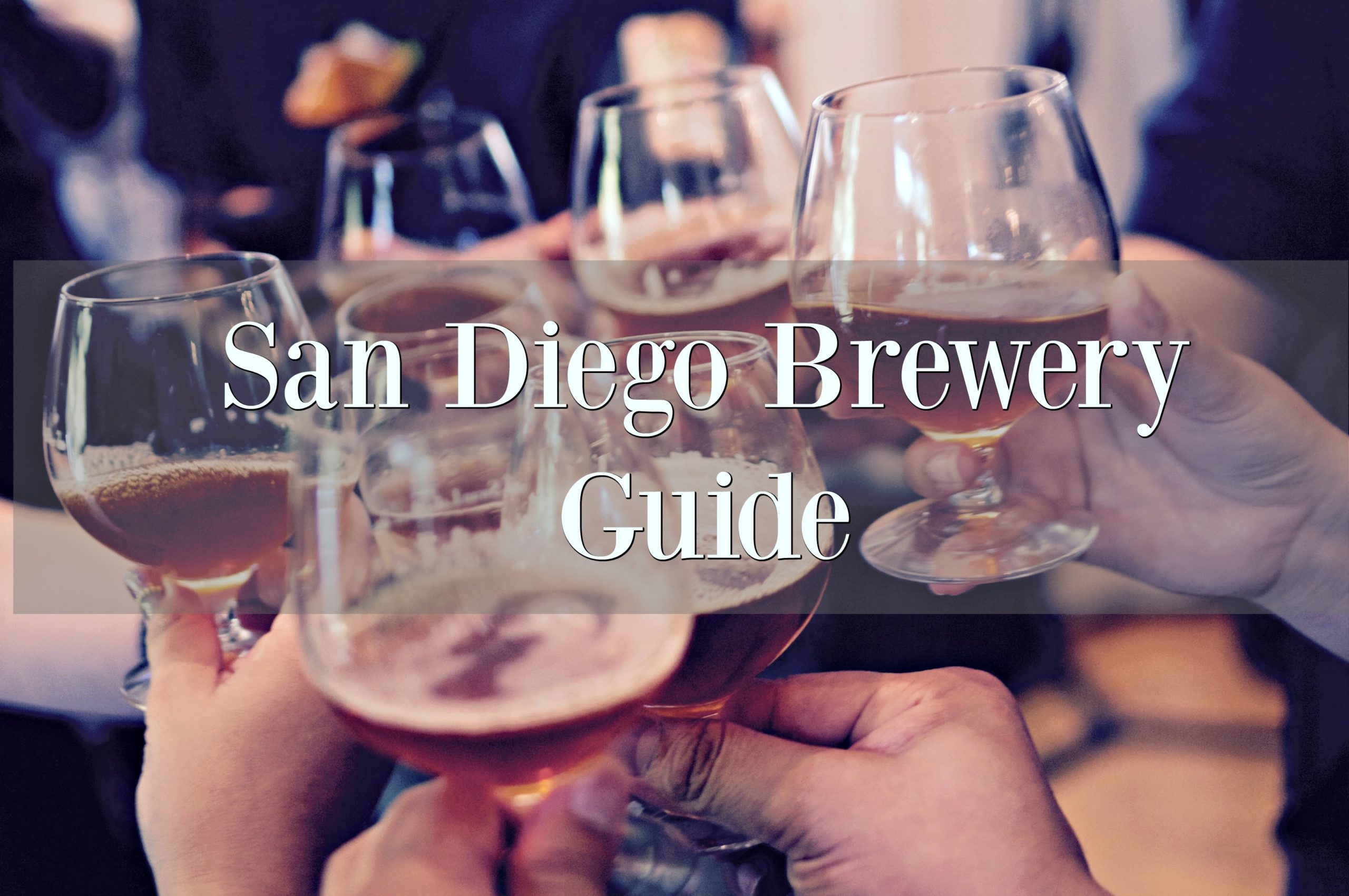 Downtown
Bolt Brewery (Little Italy)
1971 India St
Bolt Brewery is the only craft brewery in Little Italy, and its prime location has made it a local hotspot most weekends. Bolt offers a variety of brews from 25 rotating taps at the taste room, as well as full gourmet lunch and dinner menu (they also serve brunch on the weekends). All well done and flavorful, Bolt's beers are simple but impeccably balanced and easy to drink.
Half Door Brewing Co.
903 Island Ave
The tasting room setting at Half Door downtown San Diego offers a cozy inside bar or a more spacious outdoor patio. Over the years, the head brewer has developed an ambitious, interesting, and well-executed lineup of beers. Come here for the great beer, and stay for the cozy atmosphere!
Latchkey Brewing
2120 W Washington St.
The Latchkey team has simplified the space that previously housed the Acoustic Ales tasting room, providing more of an open, airy feeling that highlights the cozy bar area. The tap lineup at Latchkey doesn't stray too far from the hoppier style ales and IPAs, but all the beers here are a great combination of nicely balanced, clean, and all around easy to drink.
Resident Brewing Company
411 C St.
Resident Brewery boasts a large, open space with plenty of seating, tables for large groups, and a full menu of pub-centric eats. This particular brewery in San Diego does a great job with wide range of beer styles; but you can't go wrong with any of their IPAs or Pale Ales, which they're known for!
https://www.instagram.com/p/BReVODghMVe/?taken-by=belchingbeavernorthpark
North Park
Belching Beaver
4223 30th St
Opened in 2012, Belching Beaver was part of several breweries that popped up in north San Diego County around that time. Now, with six different tasting room locations spread throughout the city, Belching Beaver is more a local favorite than ever. Their North Park location is cozy and fun, and hosts regular trivia nights and other events. The beer menu is versatile and large, and includes easy-drinking Blondes, Triple IPAs, Milk Stouts, Imperials Stouts as well as sours and barrel-aged beers. The original fan favorite is their Peanut Butter Milk Stout, which put them on the map when they first brewed it in 2012 — it's great for those just getting introduced to the beer scene!
Eppig Brewing
3052 El Cajon Blvd.
A relative newcomer to the scene, Eppig opened in 2016 and has quickly become a fan favorite. Their head brewers are Ballast Point alumni and make a talented duo in the brewhouse! The Glitz & Glam Berliner Weiss and the 10:45 to Denver IPA are both great standouts.
Fall Brewing Company
4542 30th St
Fall Brewing sits in a small but comfortable space in the heart of North Park. The tasting room is open to the brew house and fermentation tanks, so you can watch beer being brewed as you sip. Fall boasts a varied lineup of interesting and highly flavorful beers, including the well known 2am Bike Ride (a Dark Horse coffee bean and vanilla stout), the Magical & Delicious Pale Ale, and A Beer Named Sue, a fun California Common style brew.
[widget id="text-2″]
Mike Hess Brewing
3812 Grim Ave
Mike Hess is a large (we're talking 13,000 square feet!), fun brewery in North Park. This is a great spot for big groups on the weekends, as there is plenty of seating room. They offer a bunch of board games for free, and occasionally host group art shows. Hess' beer menu features a tasty lineup that includes a nice selection of malty and hoppy creations, along with a few beers (like the Grazias Vienna cream ale and Deceptio black IPA) that are unique to San Diego.
North Park Beer Co.
3038 University Ave.
North Park Beer Co. recently renovated a large space on University Ave. in the very heart of the North Park scene. The new digs are pretty incredible: a beautifully designed Craftsman-inspired room with tons of light, high ceilings, and a spacious balcony up top.
The brewery boasts a pretty classic lineup of beers that include a few things hoppy and a few things malty. The Hop Fu IPA is always a favorite, and the Parktoberfest is a fun, German style Festbeir that boasts a rich malty flavor.
[ad size=728×90]
Pariah Brewing Company
3052 El Cajon Blvd
Pariah is one of three side-by-side breweries in this space on El Cajon in North Park. Their beer list is a versatile mix, and it's a great spot to brewery hop as you can hit Pariah, Eppig, and San Diego Beer Co. all in the same building.
Rip Current Brewing Co.
4101 30th St
This North Park hotspot is renowned for its IPAs and Pale Ales, and was actually one of the first breweries on the scene here in San Diego. Their lineup concentrates on variations of classic American styles, all well done and easy to drink. The tasting room space is pretty large and good for groups, and offers a nice respite from the hustle and bustle of the busier North Park areas nearby.
Thorn St. Brewery
3176 Thorn St
Opened at the end of 2012, this small brewery fits right into its cozy neighborhood surroundings. Most of the Thorn St. brews are malt-forward and inspired by North American and British styles along with some Belgian-style offerings. They also recently opened up a brand new tasting room in Barrio Logan; it's large and great for groups!
https://www.instagram.com/p/Bn68knLlAMh/?taken-at=1015303146
North County
Culture Brewing (Solana Beach)
111 S. Cedros Ave.
Opened in February 2013, Culture staked out its own unique piece of the Solana Beach brew scene. Located on the now-trendy South Cedros Avenue, just down the street from the Solana Beach train station and just up the street from the legendary Belly Up Tavern, the brewery offers shoppers, beach-goers, and music fans another quality local beer-sipping option.
Classic American beer styles make up the core of the Culture lineup, and with plenty of beers that are easy to drink and refreshing on the palate, this particular brewery has become a beach neighborhood favorite.
[ad link="https://www.lajolla.com/dining/happy-hours/" size="300×250″]
Viewpoint Brewing (Del Mar)
2201 San Dieguito Drive
As Del Mar's first brewery, Viewpoint Brewing is definitely a welcome addition to the local beer scene. The spot opened its doors on a scenic plot overlooking the San Dieguito Lagoon, making the area much more of a destination for beer lovers than previously. The new spot is spacious, modern, and open-air, and is a place to come and hang out for a few hours on the weekends. There's a full food menu available, plus a long list of great beer: right out of the gate, Viewpoint opened with 6 house-brewed beers, in addition to an admirable selection of other smaller San Diego producers on tap.
Bagby Beer Company (Oceanside)
601 South Coast Highway
Bagby opened a spacious, comfortable warehouse-style brewery on Oceanside's main drag. The location packs in several indoor bar spaces, outdoor porches, outdoor garden spaces, and rooftop patio spaces, making it a fun spot for larger groups (though it can get crowded on weekends, it never feels overcrowded due to its space). From English style ales to hoppy West Coast styles and Belgian-inspired ales, Bagby's beer lineup is full-flavored and well made.
https://www.instagram.com/p/Bnhy0zhgw0b/
Vista
Barrel Harbor Brewing
2575 Pioneer Ave
Barrel Harbor's tasting room is roomy and simple, with whimsical, nautical-themed elements adorning the space. The brewery boasts an impressive lineup, and offers something for nearly every taste: from light Pilsners to reds to IPAs, Belgians, and stouts.
[ad size=728×90]
Booze Brothers Brewery
2545 Progress St
Comfortable, light, and airy, this plain space has been transformed into a quirky but endearing tasting room. It's dog-friendly, and there is a large outdoor area that houses another bar and a live music space.  The lineup is fresh and fun, and includes light, straightforward beers (blondes and lagers) alongside a double IPA, a braggot (honey wine style), and a rum-barrel-aged brown ale.
Iron Fist Brewing Company
1305 Hot Spring Way
Belgian-inspired ales are the backbone of the Iron Fist lineup, but the brewery also produces a delicious Saison, an imperial IPA, and stout, as well as some fantastic specialty beers. The recently expanded brewery and tasting room, opened in July 2012, offers a fun venue set among the rows of fermentation tanks and tall racks of barrels. This spot has a fun, casual vibe and a homey feel.
Mother Earth Tap Room (Main St. Vista)
206 Main St.
This large, mostly open indoor space features a big bar, a selection of big tables and stools, and a small outdoor patio. There is a wide range of styles offered here, from the bourbon-barrel-aged peanut butter stout to more aromatic, hoppy ales. If you're just getting started in the beer scene, try their beloved Cali Creamin' — a vanilla cream ale that quickly became one of the brewery's biggest sellers!
https://www.instagram.com/p/BnWRXaoAr2P/?taken-by=societebrewing
Inland San Diego
Kilowatt Brewing (Clairemont Mesa)
7576 Clairemont Mesa Blvd
The beer lineup at Kilowatt is unique, versatile, and always changing. Local favorites include the Hazezoose Hazy IPA and a Cinnamon Hazelnut Brown, an American Brown Ale that's rich and flavorful. Both tasting rooms (their second location is in Ocean Beach) have a fun, relaxed vibe that make them great hangout spots on a sunny weekend.
Societé Brewing Co. (Kearny Mesa)
8262 Clairemont Mesa Blvd.
Since they opened their doors in 2012, Societé Brewing Company has been brewing an epic lineup of beers categorized into four distinct subcultures: Out West, Old World, Stygian, and Feral.
The Out West series is an exploration of the flavor of the hop, particularly the established hop-forward styles that have made San Diego and the entire West Coast famous. Old World is more of an homage to the classic beer styles and the traditional brewing history of Old World Europe, but they imbued a distinct San Diego perspective into the category. The Stygian series is a tribute to the river Styx: dark, deep, impactful and flavorful; and the Feral series (coming soon!) will be a distinct, barrel-aged lineup straight from their barrel room.
Green Flash Brewing Co. (Mira Mesa)
6550 Mira Mesa Blvd.
Inside its more than 45,000 square feet, you'll find a spacious tasting room with extensive bar space and a large selection of great beers. Green Flash covers all kinds of styles, and does them well; though they are beloved by hop-heads for their bold IPAs, they have recently come out with a few more session hoppy beers.
Ballast Point Brewing Co. (Scripps Ranch)
0051 Old Grove Rd
Although they are arguably most famous for their award-winning Sculpin IPA, this large brewery is one of the San Diego originals and does everything well. In addition to their more typical styles, they also offer chile beers, coffee beers, and sours and Saisons, all flavored with local ingredients. This is a great place to try something a little more offbeat than your usual IPA or Pale Ale.
[ad size=728×90]
Stone Brewing Co (Escondido)
1999 Citracado Pkwy
If you've heard of San Diego craft beer, you've heard of Stone! As Southern California's most famous brewing success story (thus far), Stone has cultivated vast legions of loyal, dedicated, die-hard fans all over the world. Stone's main facility in Escondido is big — and getting bigger! The brewery shares the building with the company's restaurant, Stone World Bistro & Gardens. Stone Brewing Company boasts an extensive lineup of of brews, including barley wines, stouts, porters, Belgians, and of course, a full roster of west coast IPA and Pale Ales.
Coronado Brewing Company (Bay Park)
1205 Knoxville Street
Coronado Brewing opened the door do its beach town brewpub on Coronado Island in 1996, and has only become more of a local favorite as it's grown. Now, with a tasting room in Bay Park and a restaurant in Imperial Beach, Coronado has firmly cemented itself as one of San Diego's top breweries. Their tap list boasts a variety of beers, from a series of standard core beers to seasonal releases and even a Coronado Collection featuring limited release barrel-aged liquid treasures. They also do several collaborations throughout the year with other breweries and establishments, so keep an eye out for those!
https://www.instagram.com/p/Bmec8RchBz9/?taken-by=alesmithbrewing
Miramar
AleSmith Brewing Company
9990 AleSmith Ct
The first AleSmith beer was poured in 1995, and their reputation grew incredibly quickly. Their huge new brewery, opened in 2015, comprises more than 100,000 square feet and includes one of San Diego's largest tasting rooms.
AleSmith focuses primarily on beer styles from Belgium, England, and the United States. You can find a range of brews that go from a lightly hopped extra pale ale, to a double IPA, to amber, malty, caramel beers, on up to dark, rich, and robustly flavored ones. Seasonal beers are often on tap, as is a regular cask selection.
Duck Foot Brewing Company
8920 Kenamar Dr #210
Duck Foot is San Diego's first (and so far the only) gluten-free brewery. Their charming tasting room has plenty of space, and you'll always find at least a few board games on deck. Despite their lack of gluten, most of Duck Foot's beers manage to deliver nice levels of flavor with balance and appropriate body for the lighter styles.
Mikkeller Brewing San Diego
9368 Cabot Drive
Opened in partnership between AleSmith owner Peter Zien and his brewer friend from Copenhagen, Mikkel Borg Bjergsø, this brewery features a large, open air tasting room colored by cartoon inspired murals. When they first opened their doors in April 2016, Mikkeller was already offering an epic lineup of more than 20 beers on tap. Today, their beer styles run a wide variety; from IPAs to Belgians to Stouts to Sours and were created by a brewing team that includes influences from both the New World and the Old World.
Saint Archer Brewing Company
9550 Distribution Avenue
Saint Archer was one of the first San Diego breweries on the scene when they opened their doors in 2013. Just a few years later, the company was purchased by MillerCoors for $87 million; but despite their lack of independence, their beer lineup continues to be consistently clean and well-made. You can't go wring with any of their IPAs or Pale Ales.
For other tips and San Diego guides, visit our guide section or check out our Restaurant Directory!