What Your Car Color Says About You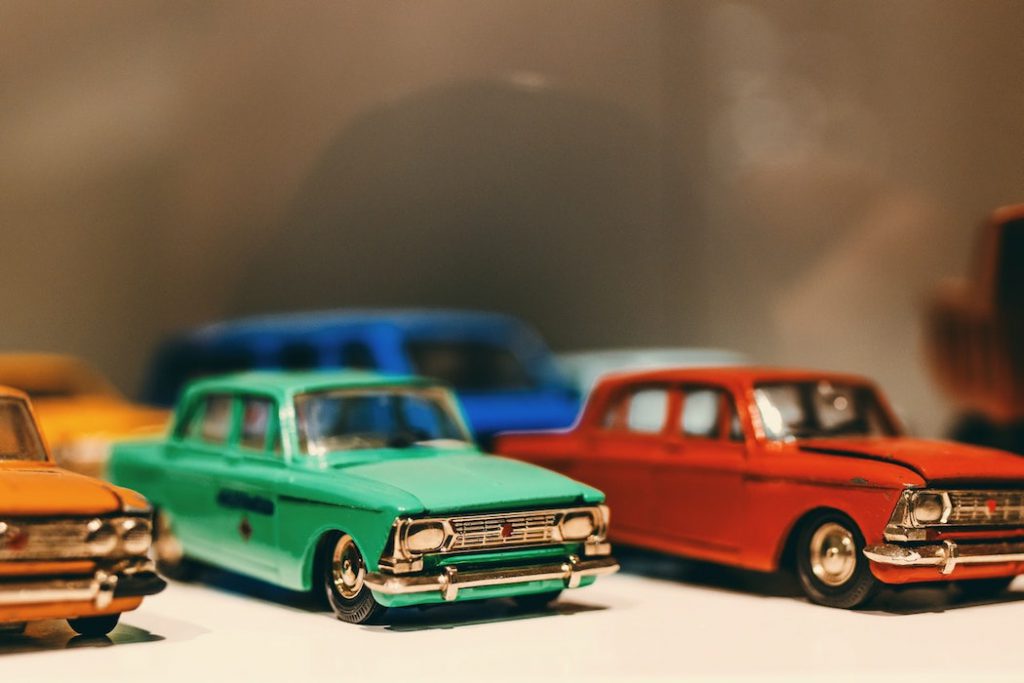 Everything is "Better in Color." It's the title of a bopping Lizzo song and an actual psychological fact. Colors are used to express style, emotional state, and culture.
Whether you're picking out a new car or painting your vehicle to fit your personality better, there are things to consider. Doing your research and asking questions like, "Are red cars more expensive to insure?" goes a long way before making any major decisions.
The language of color introduces who you are and where you want to be in life, but how does that get expressed in the world of auto design? Glad you asked.
What car colors are the most popular?
Cars may not be the first thing you think about when it comes to expressing your style, but what you're drawn to is incredibly revealing. Looking to choose an exterior car color is a lot like picking out nail colors that fit your personality. Your style may be funky, chic, classic, or a mixture of all three.
You likely don't think much when a white, black, or silver car drives by because those tend to be the most common colors for a car. Neutral car colors tend to be the most popular car colors since they are the most sensible and readily available.
Car Colors on the Rise
Wanting something custom but not too flashy is pretty standard in the car world. In recent years dealers have expanded their options to meet the higher demand caused by trends. Outside of the main three colors (black, white, and silver), the most popular exterior colors rising among dealerships are:
Ebony black
Dark moss green
Pearl white
Cactus grey
Burnt orange shades
Deep reds
Golden and sultry shades of brown
The catchy color titles alone are enough to make you want to spend a little extra on your vehicle's final look.
Why are car colors expensive?
You can customize your car color with a small variety of options that only slightly increase your overall price at any dealership. When choosing between colors, you'll notice price variations, but contrary to popular belief, the correlation between cost and color has little to do with the shade itself.
A common misconception made by custom auto body customers is that exterior car colors should be priced the same everywhere. The most prominent place you'll see this is if you've been exploring the "build your own" tabs on multiple dealership websites.
Why is the Atlas Blue at Ford $400 less than the Long Beach Metallic Blue at BMW? It's not that the BMW salesmen are running a scam or that Long Beach Blue is superior to Atlas Blue. Simply put, it's the quality of the paint.
Auto insurance tip: Insuring different car colors won't affect your monthly premium, but the paint's quality on your car will. If you're thinking of getting a paint job, speak with your insurance provider first to see what paint brands will either raise or reduce your monthly premium.
Anything you do with your car should be used as smart ways to invest in your future. Though your MSRP cost will increase if you choose a custom color, doing so can pay off.
You can choose an option provided at your dealership or choose from a wider variety from a customs shop, but whatever color you decide should elevate your look.
The Color and Cost of Luxury Auto Paint
You don't need to be driving a Maserati to look fancy, professional, or even lavish. Your vehicle's color scheme should speak to you and the aspirations to where you want to go.
Choosing a luxury paint brand and color is excellent for some personal vanity but can also help you sell your car at a higher price. Most people don't keep their cars forever and use vehicles to keep leveling up their possessions.
The auto body colors most associated with luxury cars are:
Gold
White metallics
Cream
Fog greys
Dark blues
Polar blue
Light browns
Medium-dark greens
Pinks
Chrome or color-changing paint
Many of these trends begin with luxury models because a custom paint job typically ranges anywhere between $2,500 and $7,500, making paint not the first thing average buyers think about.
No matter what you are driving, considering what add-ons will add value (or increase your auto insurance) to your vehicle is always smart.
The Unspoken Language of Car Color
So what vibe does a red car give that a black doesn't, and what are you saying to the world as you cruise the streets? Below is a breakdown of what is commonly expressed by your exterior.
Black cars used to be seen as service industry cars, but that stigma has recently changed. A black vehicle expresses that you are a classic. You tend to be introverted, even if those around you would describe you as an extrovert. You are a little mysterious in nature and likely love to travel.
White cars are for the chic and logical. Those who favor white vehicles tend to love the finer things in life. You're independent and don't mind getting your hands dirty to get a job done. You weigh your options before making a decision and always seem to have a calculation for your actions.
Silver or grey gives the impression that you are an intellectual. You want to come off professional, trustworthy, and understanding when you pull up. You are likely the friend that everyone comes to for advice or to borrow money.
Brown hues are typically attractive to good listeners. You may be an observer, but you're never absent. Though you may not always say what's on your mind, you're likely the friend that calls things before they happen. Your intuitive nature makes you dependable and able to enjoy having stability over materials in life. You don't need to be the loudest in the room to feel confident and usually let your actions speak for themselves.
Blue naturally expresses calmness and sensitivity, but on the road, blue is courageous. You want to stand out in a natural and understated way. Blue lovers are typically those who are extremely driven but very grounded and sentimental. You feel deeply for the causes and people you care about and are not shy about showing your emotions or speaking your mind when needed. You are a shy lover, but a lover nonetheless. You are often misunderstood but not jaded and hopeful for seeing positive changes in the world.
Green shades of cars indicate that you are an adventurer. You're the person no one should take for granted because you are incredibly loyal. Though you know a lot of people, not many people know the real you. You tend to categorize your life but somehow manage to make everyone feel comfortable and safe around you. You thrive under pressure and may even create your own chaos at times. All you want is to have some fun, make new friends, and check off fun things on your bucket list.
Yellow expresses that you are bubbly yet feisty. You thrive in any situation where you get to learn and share with others. You are content overall in your life and just want to share your unique happiness with the world in style.
Pink, purple, or pastel paints show the road that you are an original. You likely love the arts even if you wouldn't call yourself an artist. You're likely to be a bit stubborn but always giving others the thought you also wish to receive.
Red is for the ultimate bombshell. You know your worth and want to display it for the world. You are passionate and firm in your convictions. You want to live life as free and as open as possible. Being daring is a typical Tuesday for you, and others are envious of your care-free attitude.
Does your car color fit your brand?
With your new outlook on the meaning of car colors, what does your car say about you? Does your description align with your personality or life's intention?
Tell us in the comments if this article was accurate for you, helped you think about your car's message, or was even just fun to read. Here's for driving in style and, most importantly, safe.
About the author: Danielle Beck-Hunter is an insurance expert who writes and researches for the car insurance site, CarInsuranceComparison.com. Danielle is a designer that loves using color to help express the emotions and personality of her clients. From homes to cars to business logos, she believes showing your authentic self will always make something better.