Downtown La Jolla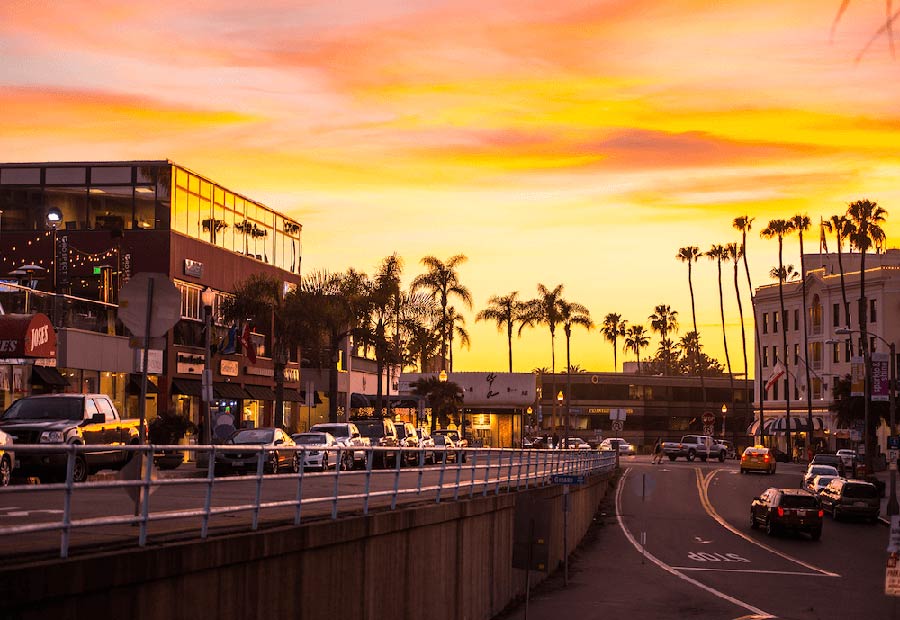 BEST VIEWS IN LA JOLLA
La Jolla is known for its beach, its cliffs and – therefore – photo worthy views.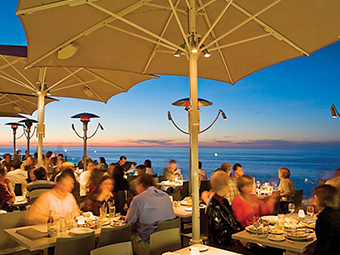 Find the ultimate views in downtown La Jolla by:
Walking down to Ellen Scripps Park. The view on this grassy area above La Jolla Cove is world renowned for its breathtaking views and entertaining wildlife.
Sipping cocktails on the Ocean Terrace of the world famous restaurant, George's at the Cove – simply decadent yet the outdoor restaurant is also laid-back casual.

We highly recommend reservations since it is popular all day and night.

Dining on the rooftop patio at one of the fantastic restaurants at architecturally breathtaking La Plaza La Jolla. Here, we recommend visiting the rooftop patios of :

Le Petit Bistrot, a classic French restaurant offering delectable cuisine and wine pairings.
Catania, which offers authentic Italian food and hand crafted cocktails.
BEST HOTELS IN LA JOLLA'S DOWNTOWN
When visiting downtown La Jolla, you want accommodations to match your ideal experience. That's why we recommend these exceptional Downtown La Jolla Hotels:
La Valencia is not only a luxury resort in La Jolla, it hosts premier event space in San Diego. With both indoor and outdoor space available, have the dream oceanside wedding you'll never forget. It's also easy to have a great corporate retreat, business conference or corporate meeting. With fantastic views, great cuisine and oceanside atmosphere, you can expect a laid-back yetelegant experience. Check Price
From business meetings and events to dream weddings, the Grande Colonial has many great options for hosting the perfect event. Enjoy the best this hotel has to offer by ordering in-room spa services, taking a dip in the heated swimming pool, enjoying happy hour or having the concierge help with any or all trip planning. Also, the Grande Colonial is a green-conscious hotel with many sustainability-based policies in place. Check Price
The Pantai Inn allows you to visit Bali within Southern California. This elegant yet laid-back hotel offers a calm atmosphere and a variety of amenities. In addition to regular rooms, you can enjoy modern luxuries such as deluxe villa or suite that boasts a beautiful ocean view. Plus – their bonfire pits are perfect for nighttime hangouts. Check Price
These all-you-need suites are great for families and those seeking a more long-term experience. In addition to breakfast in their breakfast room or rooftop, most suites have a kitchen for prepping your own meals and snacks. It's nestled near the downtown village, perfect for shopping and exploring, and just above La Jolla Cove – ideal for activities such as swimming, sunbathing and snorkeling in La Jolla. Check Price
THE BEST OF LA JOLLA ART
From art galleries featuring world famous artists to one of the most acclaimed playhouses in all America, find high quality art and performances in La Jolla.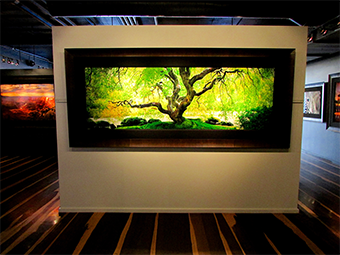 Downtown Art Galleries
The La Jolla Village Art Walk is home to stunning, locally-owned art galleries. Find your way to Prospect Street and Girard Avenue and begin strolling.
Peter Lik Gallery is owned by and features the famous work of Peter Lik, seller of the World's Most Expensive Photograph.
Madison Gallery, hosting breathtaking art from around the world on Wall Street, is just a stone's throw away from great shopping and La Jolla Cove.
Martin Lawrence Galleries' La Jolla location is nestled in the heart of downtown La Jolla Village on Prospect Street.
Pick up a paintbrush yourself and create a masterpiece at a local class, such as those offered at My Art Shed. (This studio downtown offers classes for both adults and children, as well as camps.) Over 300,000 sold!
Shop La Jolla Artwork
MUSIC AND SHOWS IN LA JOLLA
To experience the finest of music and concerts in La Jolla, we recommend: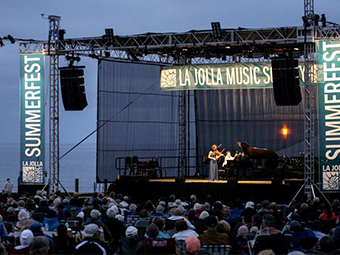 La Jolla Music Society -The La Jolla Music Society, housed on Ivanhoe Avenue, has been devoted to the La Jolla arts scene area since 1941. Here are some of their top events:

Summerfest: An annual free outdoor concert
Winterfest Gala: A cannot miss musical performance. All of the funds raised go to educational and musical programs
Take Part in the Experience: Examples include coaching workshops, open rehearsals and Encounters (these are lectures that delve deep into different musical topics)
Find the complete list: FREE events here

The Comedy Store – This comedy club in downtown La Jolla, which hosts a variety of local and nationally renowned comedians, is an intimate venue that places you at the heart of the onstage action. See the performers coming up at the Comedy Store calendar.
LA JOLLA MUSEUMS
Revel in history, art and more at local La Jolla museums.
Museum of Contemporary Art San Diego in La Jolla

*** NOTE: The MCASD La Jolla location is closed for renovations until further notice, as of January 2017***
The La Jolla branch of the Museum of Contemporary Art San Diego has continually rotating exhibits, offering a variety of unique and ever changing displays. It also hosts fantastic ocean views and an inspiring garden.
Athenaeum Music and Arts Library
This free music and arts library has many books, magazines, CDs, DVDs and other materials on a wide range of artistic and musical genres. By becoming a member, you can even take materials home.
La Jolla Historical Society
This cozy museum, hosted in a cottage in downtown La Jolla, is run by the La Jolla Historical Society. For over 100 years, this venue has been a home, a school, a bookstore and, since 2005, a museum.
The Historical Society also hosts events, such as the The Secret Garden Tour of La Jolla; it is a tour that lets you explore the most luxurious gardens around town, normally closed to the public.
WALKING TOURS OF LA JOLLA
Take a stroll around the Jewel. We recommend exploring:
The Murals of La Jolla
Artists from across San Diego were commissioned to create breathtaking murals around the city – creating hidden gems that contribute beauty and energy to the neighborhood. We beckon art lovers to come and take a walk from painting to painting.
La Jolla Historical Walking Tours
Get insight into the past of this Southern California City on a walking tour. The La Jolla Historical Society offers a variety of self-guided walking tours in La Jolla here.
The Secret Garden Tour of La Jolla, which happens annually each spring, is a rare opportunity for members of the public to visit some of the most secret gardens in La Jolla. Normally more concealed, it is a chance to dive into these secret treasures.
For a more intense walk or hike, we recommend these 5 Best Hikes in La Jolla.
OUTDOOR THINGS TO DO
We invite you to explore breathtaking La Jolla Cove, the ocean cove located along the edge of downtown La Jolla.
Looking for Deeper Discounts?
Take an additional 5% off NOW with our exclusive LaJolla.com discount. Plus, save an additional 20% off when you choose two or more of 50+ of the most popular attractions in San Diego with a digital GoCity discount pass.
*30-day full refund risk free guarantee
Additional 5% off PROMO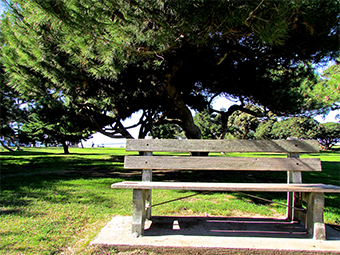 Head to nearby La Jolla Cove for:

Open water swimming
Kayaking the Seven Caves of La Jolla
Building sand castles
Hanging out with sea lions – yes, sea lions.

Ellen Browning Scripps Park is nestled just above the Cove. This luscious green area provides plenty of space for:

Playing frisbee
Having picnics
Flying kites
Any other grass games you'd like. (Bocce ball anyone?)
Learn more about the Cove and all it has to offer, including where to rent gear and take tours, at our Complete Guide to La Jolla Cove.
FOOD & WINE
As Virginia Woolf once said, "One cannot think well, love well, sleep well, if one has not dined well."
You'll feel spoiled when you visit a La Jolla cafe, bar or restaurant – whether attending a delicious brunch, sipping cocktails at happy hour or savoring authentic cuisine for dinner.
Coffee and/ or Breakfast
Start the day off right at one of these top spots for coffee and/or breakfast in La Jolla:
Best La Jolla Dining Restaurants in the Downtown Village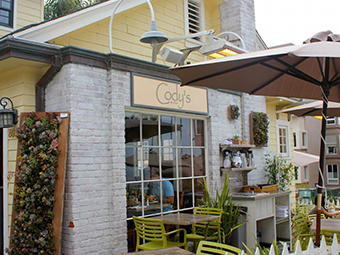 Ultimate Venues for Drinks and Happy Hour in La Jolla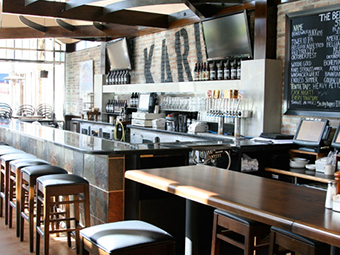 TAKE A COOKING CLASS
Try Sur La Table

Take a cooking class in La Jolla. There are great venues with highly acclaimed chefs that will walk you through the process, step-by-step. Such classes are also a great date night or girls' night out. We recommend the cooking classes at Sur La Table.
SHOPPING IN LA JOLLA
Find the best of San Diego shopping in La Jolla's downtown. Throughout the Village, peruse:
Shops on Ivanhoe
These independently owned businesses in the heart of La Jolla Village offer unique products and services to visitors and locals.
The Design District
Head to Herschel Avenue for an exploration into La Jolla's design scene. Find unique interior design opportunities and source the best furniture. You'll be able to customize your home to its very finest.
Shopping for Art
Explore La Jolla art galleries to find your next piece. You'll find many throughout the village, especially on Prospect, including our top recommendations at 3 Must See Spots for Art Lovers in La Jolla.
Local Boutiques
Stroll downtown La Jolla and discover boutiques offering unique gifts and products.
High End Designers and Brands
Find the latest from the brands you know and love, such as:
SPAS AND BEAUTY SALONS IN LA JOLLA
Massages. Manicures. Haircuts. Luxurious treatments. Pamper yourself with the best downtown La Jolla salons.
Best Downtown La Jolla Salons
PARKING IN LA JOLLA'S DOWNTOWN
There are a variety of parking options in La Jolla.
Parking Options
Find street parking: However, keep in mind that – most days of the week – most street parking is limited to 2 hours. Check all parking signs carefully to avoid a ticket.
The Early Bird Get's the Worm: We'll be real, it can get very busy on the weekends. If you want to find street parking, the earlier you come – the better.
Paid Parking: Park in one of the paid parking garages or lots.
Get Parking Validation: If attending a restaurant, ask if they validate parking for any of the lots.
BEST PLACES FOR DOGS
Your furry friend is sure to have a fantastic experience in downtown La Jolla, especially upon discovering spots like:
[slider ids="14612,14613″]
Ellen Browning Scripps Park – The perfect place to play fetch and run abound.
Muttropolis (Find deluxe dog products at this pet store)Muttropolis La Jolla offers high quality:

Dog collar
Luxury dog bed
Endearing dog toys
Dog travel accessories
And more!
This dog store also hosts dog-based events, such as "Yappy Hour" and meet ups for pet breeds and their dog-loving owners. Find upcoming events here.
BOUTIQUE FITNESS STUDIOS & YOGA STUDIOS IN LA JOLLA
Live up the active Southern California lifestyle with one or more of the great fitness studios in downtown La Jolla.
Boutique Fitness Studios
La Jolla Sports Club

A high end fitness experience offering a wide array of classes, equipment and amenities. From spinning and yoga to pilates & barre and self defense, there is a group class for everyone. Amenities are extensive, too, including personal training and on-site spa services.

Orangetheory Fitness

This data-based, one hour workout that, with heart and body monitoring, takes training to a new level.

Revolution Fitness La Jolla

Revolution is a training facility in La Jolla that offers customized personal training, kettlebell classes & beyond.
Top Yoga Studios in La Jolla's Downtown
This spacious studio is housed within La Jolla Sports Club; membership here grants you access to the gym and all it has to offer.
NEARBY BEACHES
La Jolla Cove
The perfect, protected cove in La Jolla offers the ideal arena for outdoor activities, especially for families with kids. You can:
Scuba
Snorkel
Swim with Leopard sharks
Shell Beach
This small beach, slightly south of Children's Pool, is a great spot for tide pooling at low tide. Plus, it has Seal Rock Reserve – a place where seals and sea lions come to bask in the sun. Learn more about best La Jolla Beaches here.
Marine Street & Whispering Sands Beach
A short distance from the heart of downtown Village, find Marine Street & Whispering Sands. It's not as well known as the Cove and so, typically, less crowded. Located at the end of Marine Street, it's a great place to enjoy a long beach walk, watch the sunset and – due to its extreme shorebreak known as the Whomp – a fantastic place for both board and body surfing.
– It is predominantly known as the Marine Street Beach; the Whispering Sands area is the Northern end.
Windansea Beach
A serene area nestled between the heart of downtown La Jolla and Bird Rock neighborhood, Windansea Beach is a great spot for surfing, unwinding with a good book or having a romantic date
BEST THINGS TO DO WITH KIDS IN LA JOLLA
Families will find a variety of activities that please parents and children alike.
Visit La Jolla Rec Center
There is always a healthy lineup of great events for kids in La Jolla at the Rec Center. From variety shows to weekly sports programs, such as youth children and youth flag football, peruse the upcoming La Jolla Rec Center events.
Geppetto's Toy Shop
Stop by Geppetto's Toy Shop – This quaint toy shop has the feel of small-town Italy – just enough toys to please every child, but without the overwhelming eye-popping, madness of bigger chain stores. This La Jolla toy store loves working with vendors to order and ship in requests for any toys not available.
Visit the Children's Pool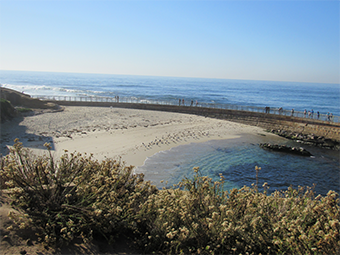 Go to the Children's Pool for a day of outdoor beach fun. Ellen Browning Scripps donated the funds to form the seawall that creates a open ocean pool with calm waters. Though initially intended for children, it has now become a much beloved spot for seals. Walking out onto the seawall is a great way to get a La Jolla ocean view!
At Children's Pool, you'll find helpful amenities on site like:
Restrooms
Showers
Lifeguards
Segway Tour
Take a Local Segway Tour from an organization like We Love Tourists.
FIND THE BEST LA JOLLA REAL ESTATE & VACATION HOMES
Looking to find your next piece of real estate in La Jolla – perhaps a vacation home? Find top resources for these needs here to search the best La Jolla real estate and vacation homes.
WEEKLY ACTIVITIES
La Jolla Open Aire Market
Organic to the max. Get fresh produce, local cuisine, fresh flowers and more at the weekly farmer's market in La Jolla each Sunday from 9 am to 2 pm.
THINGS TO DO IN SUMMER: EVENT HAPPENINGS
In summer, make sure to:
Join the Grunion Run
This late night run is a complete blast for children and parents alike. Each year in Southern California, grunion (a breed of silvery fish) ride waves to the coast in order to spawn. Many thousands appear at the shoreline at random, specific dates from early spring to early fall.
See Fireworks on the Fourth of July
Come to the Cove each July 4th to experience the beautiful Independence Day La Jolla fireworks.
THINGS TO DO IN FALL: EVENT HAPPENINGS
La Jolla Art & Wine Festival
The annual La Jolla Art & Wine Festival features over 150 artists from Southern California, in addition to other activities fun for the whole family. Expect a silent auction, musical entertainment, a wine & beer garden and things to do for kids.
Pillage the Village
At Halloween time, local stores in the downtown La Jolla Village give out treats to kids in the annual event – Pillage the Village.
Fashion Week San Diego
Experience the best of Southern California designers and fashion entrepreneurs with Fashion Week San Diego, which celebrates the San Diego fashion and beauty industry. It's focused in a week of fashion events, however, there are variety of happenings for Fashion Week San Diego throughout the year.
Taste of La Jolla
Each autumn, typically in October, enjoy incredible cuisine and support local La High School at this food-centric event. Purchase tickets online here.
THINGS TO DO IN WINTER: EVENT HAPPENINGS
La Jolla Christmas Parade & Holiday Festival
Enjoy the La Jolla Christmas Parade & Holiday Festival. This event of holiday spirit and family fun typically happens in early December.
THINGS TO DO IN SPRING: EVENT HAPPENINGS
La Jolla Concours D'Elegance
This automobile event is centered around the best of cars, from classic favorites to the latest models. Sponsors from all around join forces with the La Jolla Historical Society to host this event that has origins tracing back to the 17th century. However, there is far more to do than simply look at cars at La Jolla's Concours d'Elegance. From cocktail receptions to decadent lunches, there's something different happening each day.
La Jolla Half Marathon
Whether you'd like to watch, support or enter, the La Jolla Half Marathon is a point-to-point race that's considered one of the best in all America. It starts up north at the picturesque Del Mar Fairgrounds and winds down – along the coast – through La Jolla. It ends at the beautiful La Jolla Cove.
Easter Festivities
Bring the kids and go Easter egg hunting at the La Jolla Recreation Center.
Shop La Jolla Artwork