Christmas and New Year Weed Deals in San Diego 2023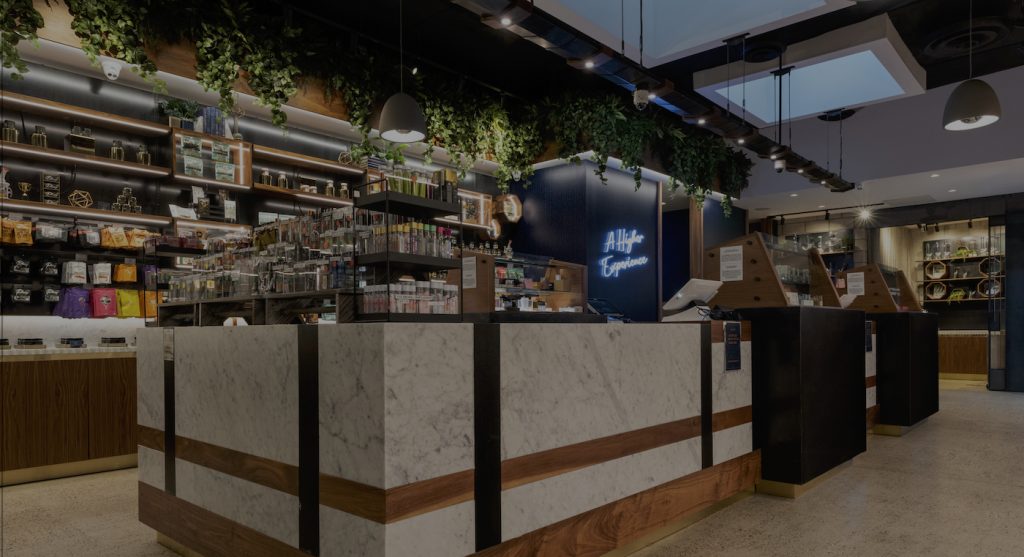 If you're looking for some amazing deals on weed in San Diego this holiday season, look no further than Cannabist San Diego.
Located in beautiful Pacific Beach, Cannabist San Diego is the closest dispensary to La Jolla. It stocks an amazing plethora of top-tier products — from vape pens to flower — and also staffs knowledgeable crew members who can help you find what you need.
While the location always has deals and specials for its customers, shopping around Christmas and New Year's is a great way to save some cash on cannabis.
For example, between Dec. 19 and Dec. 23, customers can take part in activities and shop during "brand takeover days." During these days, there will be a variety of buy-one, get-one for $1 promotions.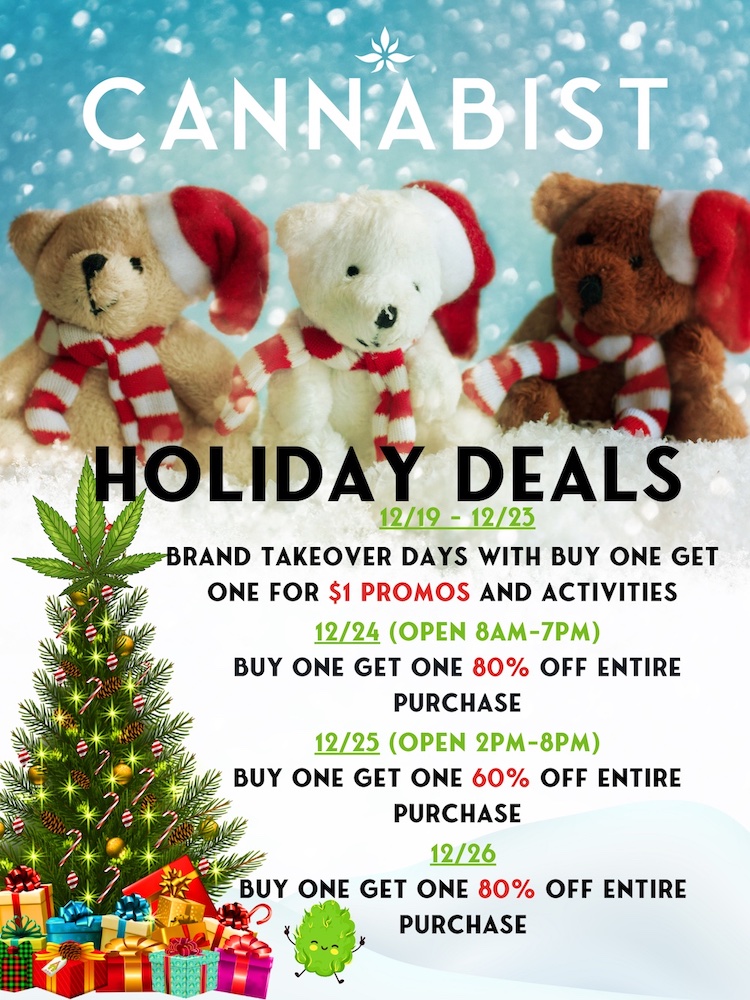 On Christmas Eve, Cannabist San Diego will be open from 8 a.m. to 7 p.m. During the holiday, customers can get buy-one, get-one 80% off their entire purchase.
Cannabist San Diego will also be open on Christmas Day from 2 p.m. to 8 p.m. As with Christmas Eve, there will be a buy-one, get-one 60% off promotion.
If you show up the day after Christmas, expect a buy-one, get-one 80% off deal. The shop will also be open during normal business hours that day — so from 7 a.m. to 9 p.m.
Of course, there are also daily deals throughout the year, including Munchie Mondays, Two for Tuesdays, Wax Weed Wednesdays, and Thrifty Thursdays. In other words, even if you miss the holiday-specific promotions, you'll still be able to score some great bud at a discount.
Cannabist San Diego — the best dispensary in Pacific Beach — is located at 4645 De Soto St. in San Diego, California. You can reach the dispensary at (858) 324-5130.
Banner image courtesy of gocannabist.com.