San Diego Will Be the Warmest Place in the Country on Christmas Day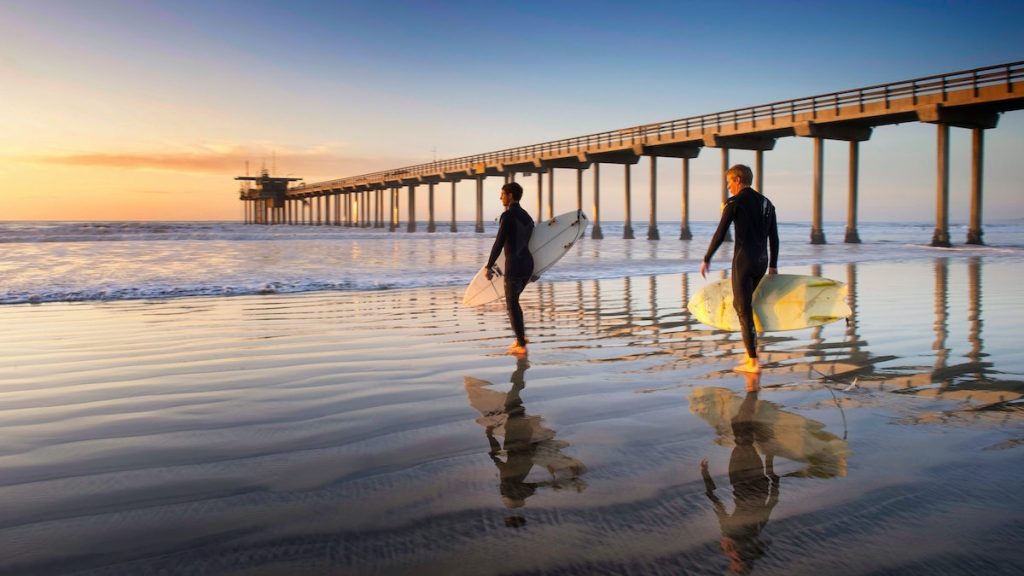 Some people dream of a white Christmas, while others want to spend the holiday in a swimsuit on the beach. If you fall into the latter category, San Diego is the place for you.
According to the National Weather Service, San Diego will be the warmest place in the United States on Christmas Eve and Christmas Day. Depending on your ideal holiday weather, that could be a good or bad thing.
San Diego will experience a warming trend that will start on Wednesday and continue through the weekend until it peaks on Dec. 25. Our region will be eight to 15 degrees warmer than average.
What does that look like specifically? Well, coastal regions like downtown La Jolla will be in the mid-70s on Christmas Day. Inland valley areas could even reach the 80-degree mark.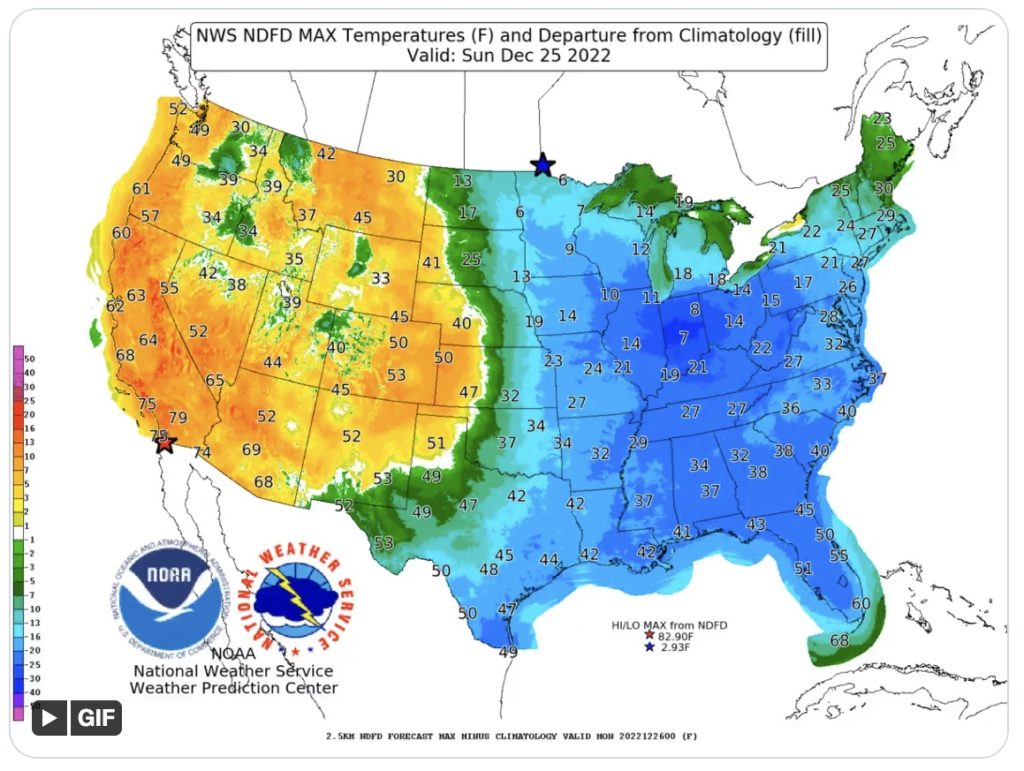 The beautiful, summer-like weather conditions will make this Christmas a great time to hit the best beaches in San Diego.
San Diego's warm weather is even more of an outlier when you consider that the rest of the country will be experiencing a cold snap through the holiday weekend.
Most of the contiguous U.S. will be seeing temperatures that are 20 to 30 degrees below the average for this time of year. In many areas, the wind chill could make the outside environment feel even colder.
Although America's Finest City will be toasty compared to the rest of the United States, this likely won't be the warmest Christmas on record. Way back in 1952, San Diego saw a record-breaking high of 83 degrees on Christmas Day.
On average, temperatures tend to stay in the mid-60s during the winter holiday. Whether you live in San Diego or you're just visiting, enjoy the warm weather.
Happy holidays from LaJolla.com!