Experts Warn That Del Mar Bluff Collapse Could Damage San Diego's Economy, Air Quality & More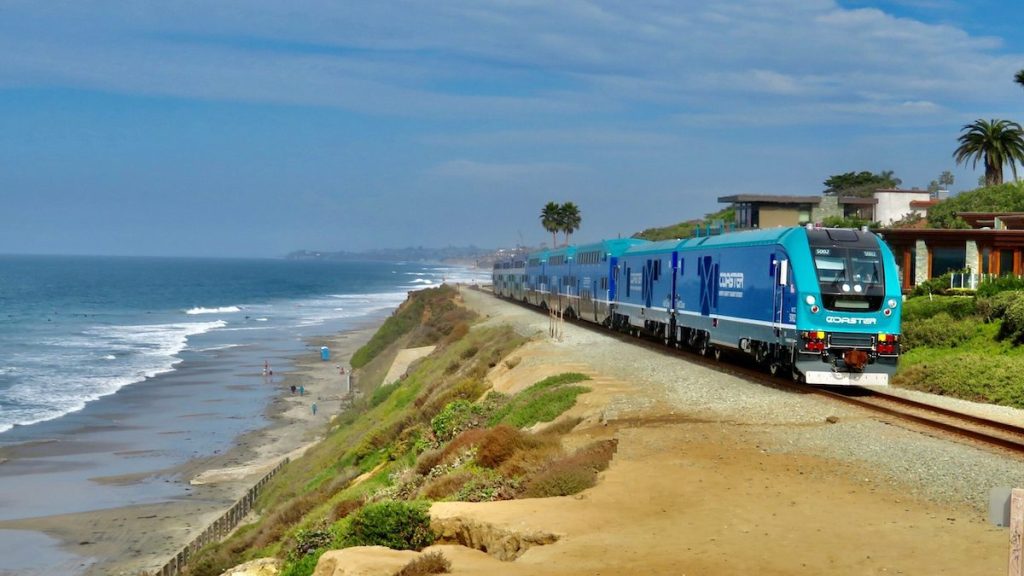 There is a single set of train tracks on a precarious seaside bluff in Del Mar threatened by sandstone erosion. And, as it turns out, that train track is critical for everything from tourism to transportation in San Diego.
Experts are warning that the train tracks in Del Mar, just north of La Jolla, is a "weak link" on the coastal railroad, which is the second-busiest in the entire country, according to the San Diego Union-Tribune.
Landslides and bluff erosion are common in San Diego. But for transportation officials ensuring that trains can travel up and down San Diego's coastline, a significant collapse is "not something that you can allow to happen."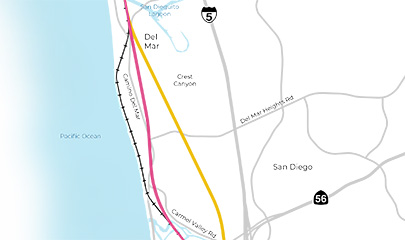 It's estimated that if a bluff collapse causes a six-month railway closure, the cost could be $173 million. Notably, that number doesn't include hits to tourism or businesses that rely on the railroad.
A major bluff collapse would also disrupt regional communications because fiber-optic cables run parallel to the tracks in some areas. Since trains provide affordable cargo transportation, it could also make traffic on San Diego freeways worse and threaten the sales of goods — like cars shipped into San Diego's port — across the country.
If that wasn't concerning enough, a large collapse of the railroad near Del Mar Beaches could even affect local air quality and the nation's military readiness.
Studies indicate that San Diego's coastal bluffs erode at an average annual rate of six inches. However, some cliffs in Del Mar have been eroding much quicker than that.
According to local transport officials, stabilizing the bluffs is a project that could take a decade. But it's an endeavor that should be among the region's highest priorities.
"Maintaining our heavy rail is essential for our regional economy," Assemblyman Todd Gloria told the Union-Tribune. "This is one of our region's highest priorities, and we must choose a plan as quickly as possible so that we can begin to identify funding sources."
Banner image courtesy of gonctd.com.