Epstein Family Amphitheater: Inside UCSD's Award-Winning Theater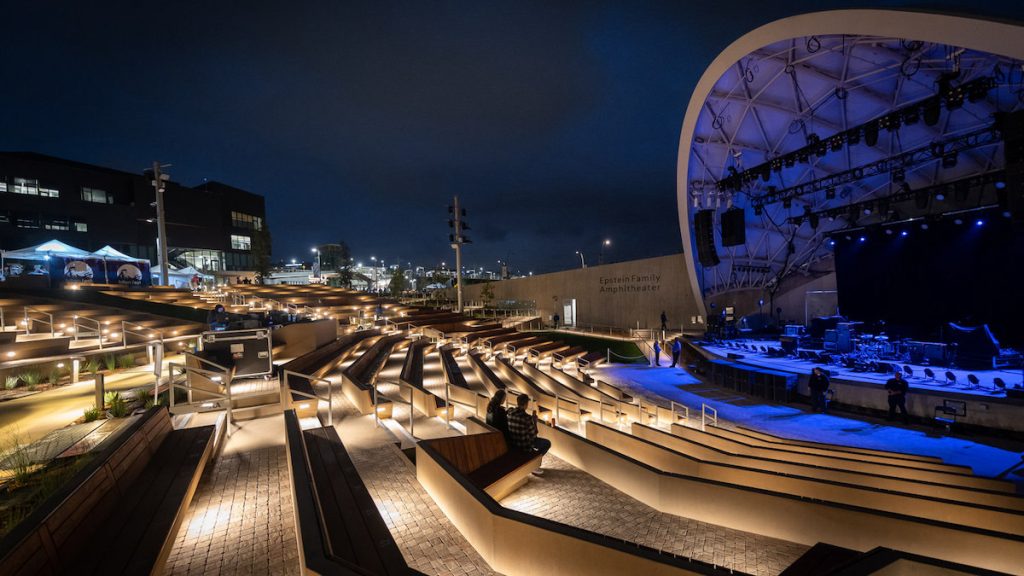 One of the best places to see live music, theater performances, and more in La Jolla is the award-winning Epstein Family Amphitheater at the University of California San Diego (UCSD).
The Epstein Family Amphitheater recently celebrated its one-year birthday, since construction was completed in the fall of 2022. Since then, the theater has played host to a range of different entertainment acts — from a indie rock band Death Cab for Cutie live show to visual art exhibitions.
More than that, the theater is actually a beautiful piece of architecture. In fact, in October, the San Diego Architectural Foundation awarded the Epstein Family Amphitheater an Orchid, which are given to buildings and projects that "make our city a better place to live."
According to the San Diego Architectural Foundation, the theater serves as a "welcoming gateway to the UC San Diego campus."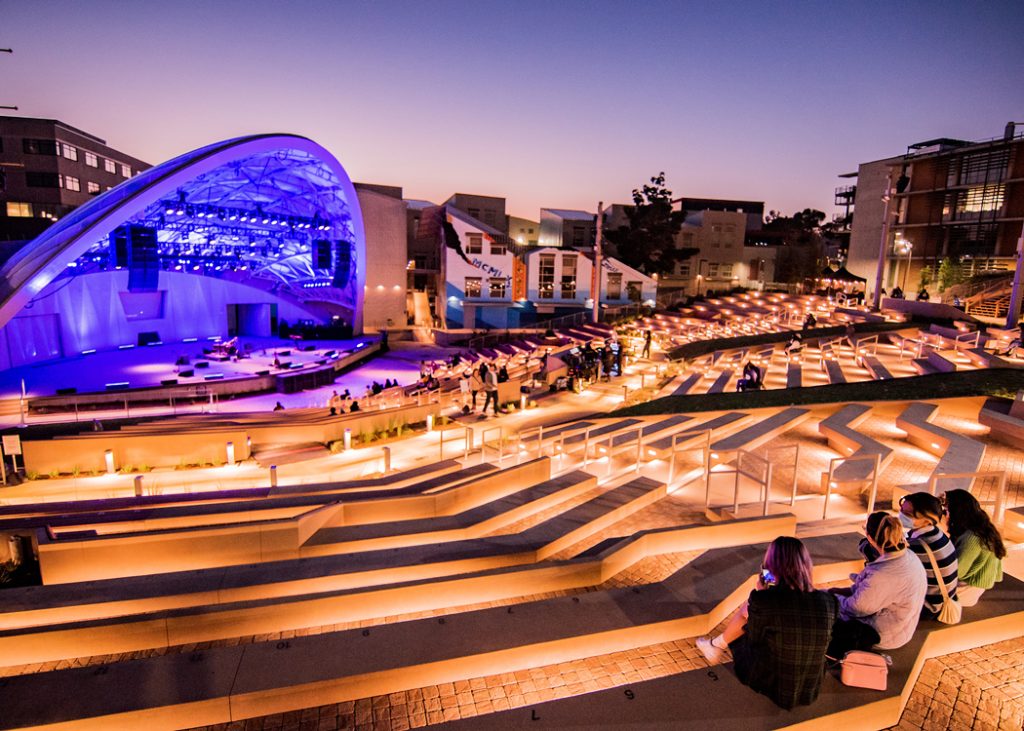 Key architectural details include a design that maximizes viewing angles, a custom audio system, and translucent backlit panels that add drama to live performances. The attention to detail extends to the roof of the facility, which is green to reduce the visual impact of the buildings.
All of this makes the Epstein Family Amphitheater a strong contended on the list of best concert venues in San Diego.
More than that, the Epstein Family Amphitheater is just minutes away from the Mid-Coast Trolley line, which makes it both an active and inclusive venue for UCSD students and the general San Diego community alike.
If you're interested in checking out the theater, upcoming performances include the Nochebuena Christmas Spectacular on Dec. 2 and jazz-pop group Manhattan Transfer on Dec. 13. There's also a farmers market each Tuesday at the amphitheater, providing an alternative to other farmers markets in San Diego.
Even though the existence of the theater isn't a mystery, the fact that it's lesser-known to many San Diego residents makes it a potential UCSD La Jolla secret.
Media credit: Banner image courtesy of ucsd.edu