UCSD Starts Construction of Massive Student Housing Village With Two Towers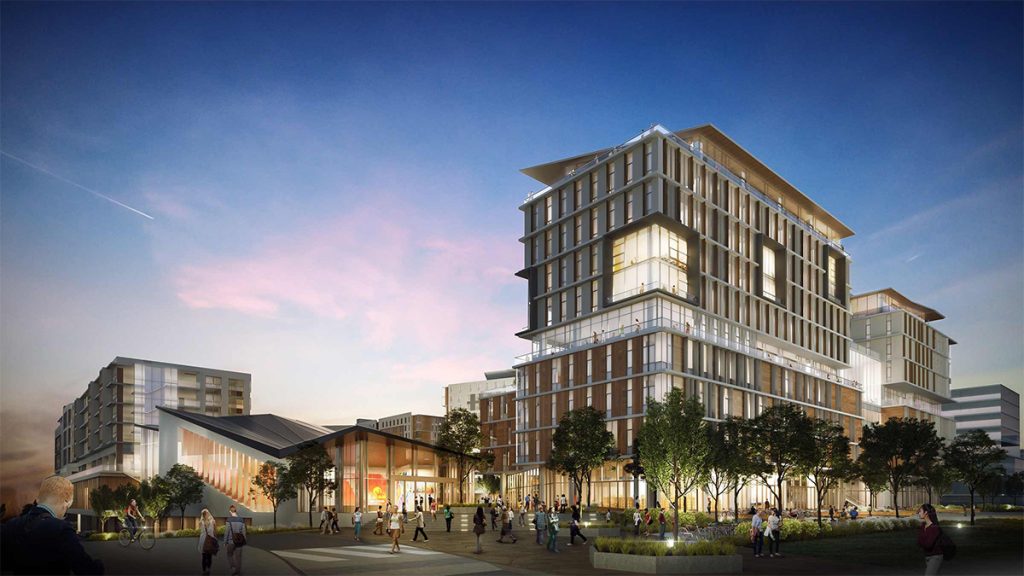 UC San Diego has officially broken ground on a new student village that will feature the tallest residential towers on a University of California campus to date.
The Pepper Canyon West Living and Learning Neighborhood is scheduled to open in the fall of 2024, according to the La Jolla Light. It will primarily consist of two towers that will stand 22 and 23 stories tall and feature single-occupancy rooms.
A series of five-story buildings will surround the two towers. Between them will be outdoor terrace space, as well as courtyards and access to nearby canyon trails.
When it opens, the housing village will be one of three upcoming residential centers that will add more than 5,000 beds to the La Jolla-based university. Pepper Canyon West will also feature 6,000 square feet of retail space.
Currently, UC San Diego has the facilities to house 18,000 students. It comes in third nationwide, behind only Penn State and the University of California, Los Angeles (UCLA).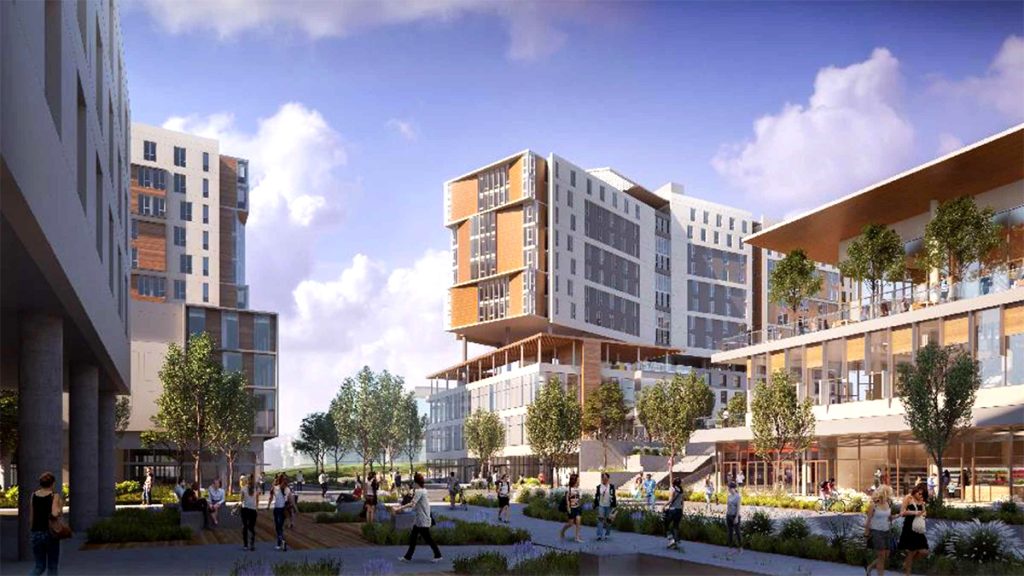 UCSD is currently in the process of building or planning out a total of six buildings. Each will range from 16 to 23 stories — and create a skyline for the university.
According to Chancellor Pradeep Khosla, UCSD is building its student housing vertically because "the simple fact is we have limited land."
"We are expanding access to California students," Khosla said. "The only way we can accommodate these students while accommodating our programs is to grow a bit taller."
Khosla previously convinced California lawmakers to allot hundreds of millions of dollars to build student housing at public colleges and universities throughout the state to accommodate residents or students moving to the area to attend school.
UCSD, for example, will get $100 million to help pay for Pepper Canyon West. In total, the project is slated to cost $365 million.
About the author: Mike Peterson is a freelance journalist and writer based in North San Diego County. He's written and worked for a number of local media outlets, including the San Diego Union-Tribune, the North Coast Current, the Oceanside Blade, and the Escondido Times-Advocate.
The banner image of proposed campus and student housing expansion at UCSD is courtesy of UC San Diego News