The Best Concert Venues in San Diego in 2023
San Diego has had a great music scene for decades now; and in recent years, it's only grown! New venues, including the Observatory North Park, have opened up all around the County, and the burgeoning "alt" scene has taken over. So if you're a music-lover, there are plenty of concert venues in San Diego to explore.
From live jazz and alt-indie rock to hip-hop and funk, America's Finest City is ripe with live music of all shapes and sizes! Here are the top concert venues in San Diego County spanning from downtown all the way to fun venues and things to do in North County.
Casbah San Diego
2501 Kettner Blvd., San Diego
The Casbah, arguably San Diego's most authentic rock club, recently celebrated its 25th anniversary. This is a great place to catch big names on their way up the totem pole — legends such as Nirvana, The Arcade Fire, and Rocket from the Crypt have all graced the Casbah stage before hitting it big. The intimate venue (200 person capacity) includes an enclosed smoking patio; a back room with pool tables, pinball and the classic video game Galaga; and a full bar.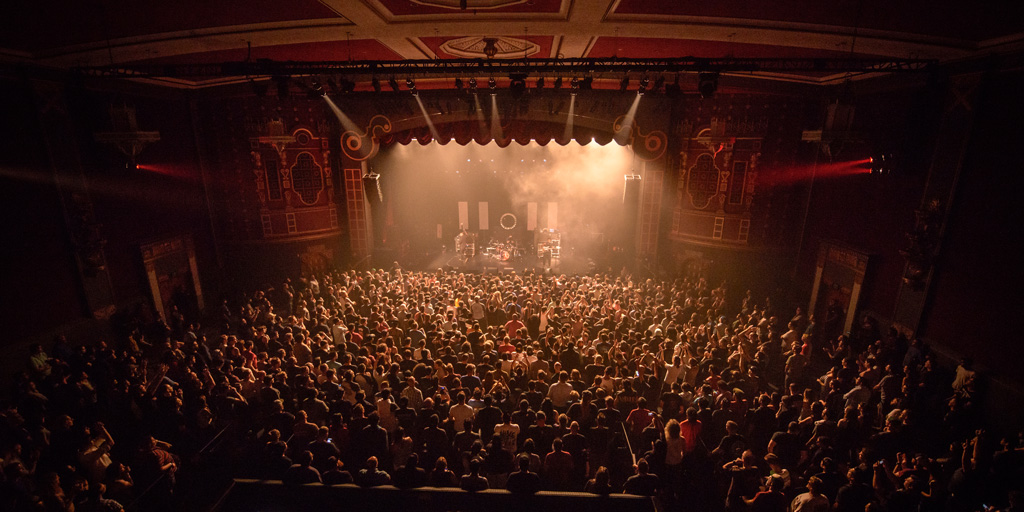 The Observatory North Park
2891 University Ave., San Diego
The original home of the North Park Theatre, The Observatory North Park offers a cool, vintage vibe and top acts. Located just behind West Coast Tavern, concertgoers can first enjoy the gentrified North Park neighborhood before rocking to a show. The theatre was built in 1928 and has now been fully renovated to include a new tiered and open floor with room for 1,100 concertgoers.
Belly Up Tavern
143 S. Cedros, Solana Beach
The Belly Up Tavern is a dynamic all-genres club that's been around for decades, and is a beloved local staple in Solana Beach: one night may be rocking in tribute to Johnny Cash while the next is mellowed out with the singer-songwriter sounds of Donavon Frankenreiter, and it's definitely the best place to see non-mainstream music acts. Sight lines can be a bit difficult with the odd building layout, but the place definitely has the cool factor down. It also has the flexibility to be the setting for rocking out or providing a more intimate atmosphere depending on who's performing. Seats aren't guaranteed at this intimate North County venue, so arriving early is your best bet for a good standing view.
House of Blues
1055 Fifth Avenue, San Diego
A staple in the music scene in most major cities, the House of Blues San Diego is no different.  The House of Blues boasts one of the coolest stages in town, and a restaurant that actually has great food. While it has the reputation for booking some of the biggest acts to come through Southern California (and the best sound system), parking downtown can be a challenge; we recommend arriving with plenty of time to find a spot. There is paid parking available, if needed. The standing-room-only venue can get pretty packed, but you can usually skip the line to get in if you dine at the attached restaurant.
CalCoast Credit Union Open Air Theatre
5500 Campanile Dr., San Diego
Located on the San Diego State University (SDSU) campus, this 4,600-seat amphitheater offers great sight lines and good sound in an open-air outdoor space. It is steeply raked, so be careful walking the aisles. Emerging acts on summer tours are often booked here, and is known for hosting many up-and-coming bands that later turn pro. One thing to note: the cheap seats at the top are concrete and not exactly comfortable, so choose your seats wisely! If you hang outside early enough, you'll be able to listen to the band do sound checks, which is always a fun bonus.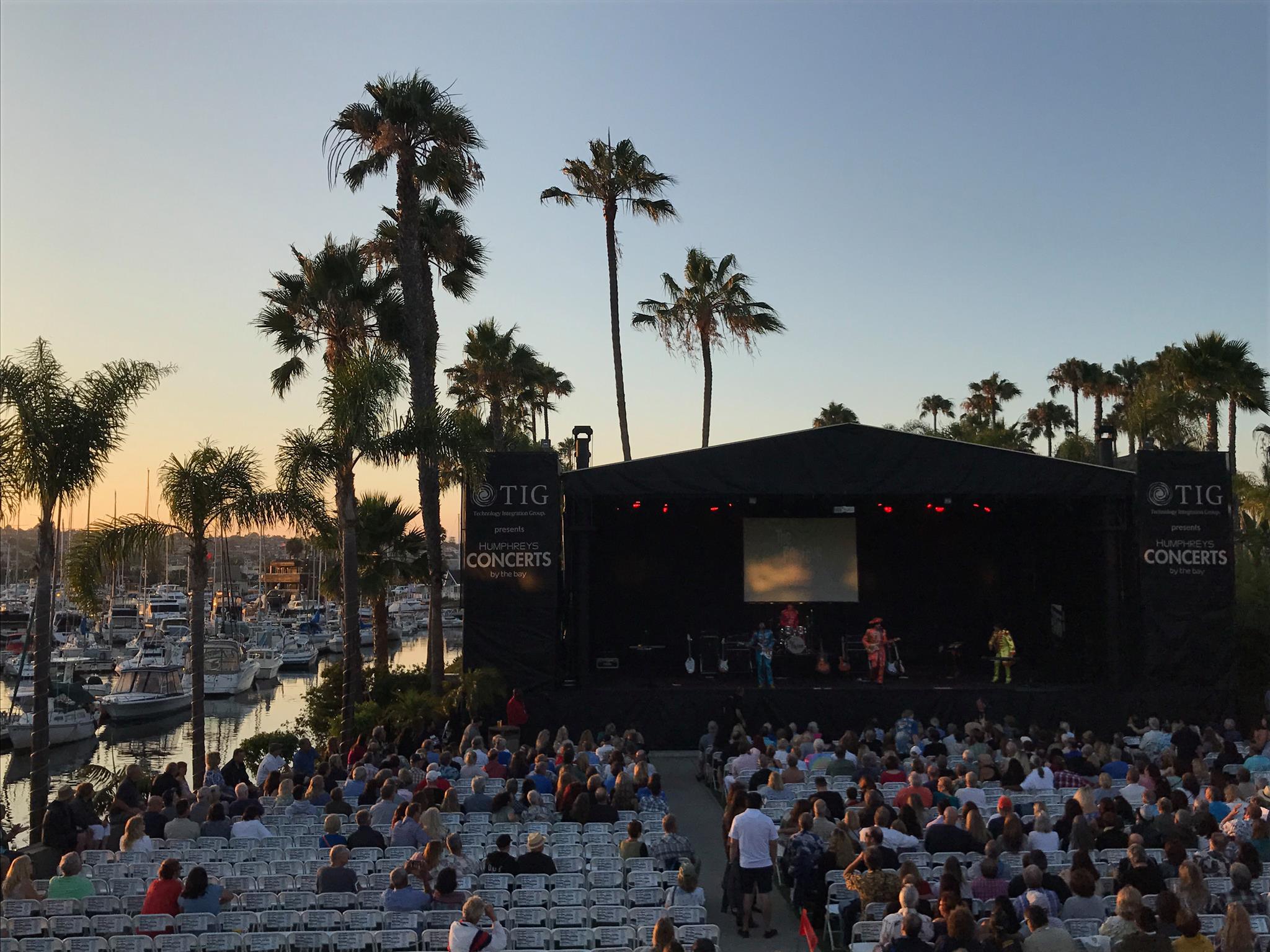 Humphreys by the Bay
2241 Shelter Island Drive, Shelter Island
With only 1,400 seats, Humphreys by the Bay hosts fun outdoor performances from May through October, when the weather is ideal for its bayfront location. A San Diego staple since 1982, Humphreys Concerts cover the entire spectrum, from rock and jazz to blues, folk, and even comedy. A few things to note before you go: aisles and seats are tightly packed, and there isn't much room to move. Bar noise can also be aggravating. We recommend arriving early to secure your seat before the crowds get there. Pro-tip: If you have a boat, you can watch concerts for free from the marina!
Sleep Train Amphitheatre
2050 Entertainment Circle, Chula Vista
This giant amphitheater, recently renamed (formerly Cricket Wireless Amphitheatre and Coors Amphitheatre before that) and located in Chula Vista, was a much-needed concert platform for San Diego, enabling a wide variety of mega acts to come to the cit instead of passing up San Diego for bigger concert arenas up north. This 19,492-seat outdoor venue offers ample lawn seating, and the parking lot is ripe for tailgating; the regular seats boast plenty of legroom, too. While traffic access isn't the best (and the lot can quickly devolve into a total nightmare once the concert is over), it's a great place to watch your favorite band on a big stage. Large video screens help your viewing if you happen to be sitting behind a tall person.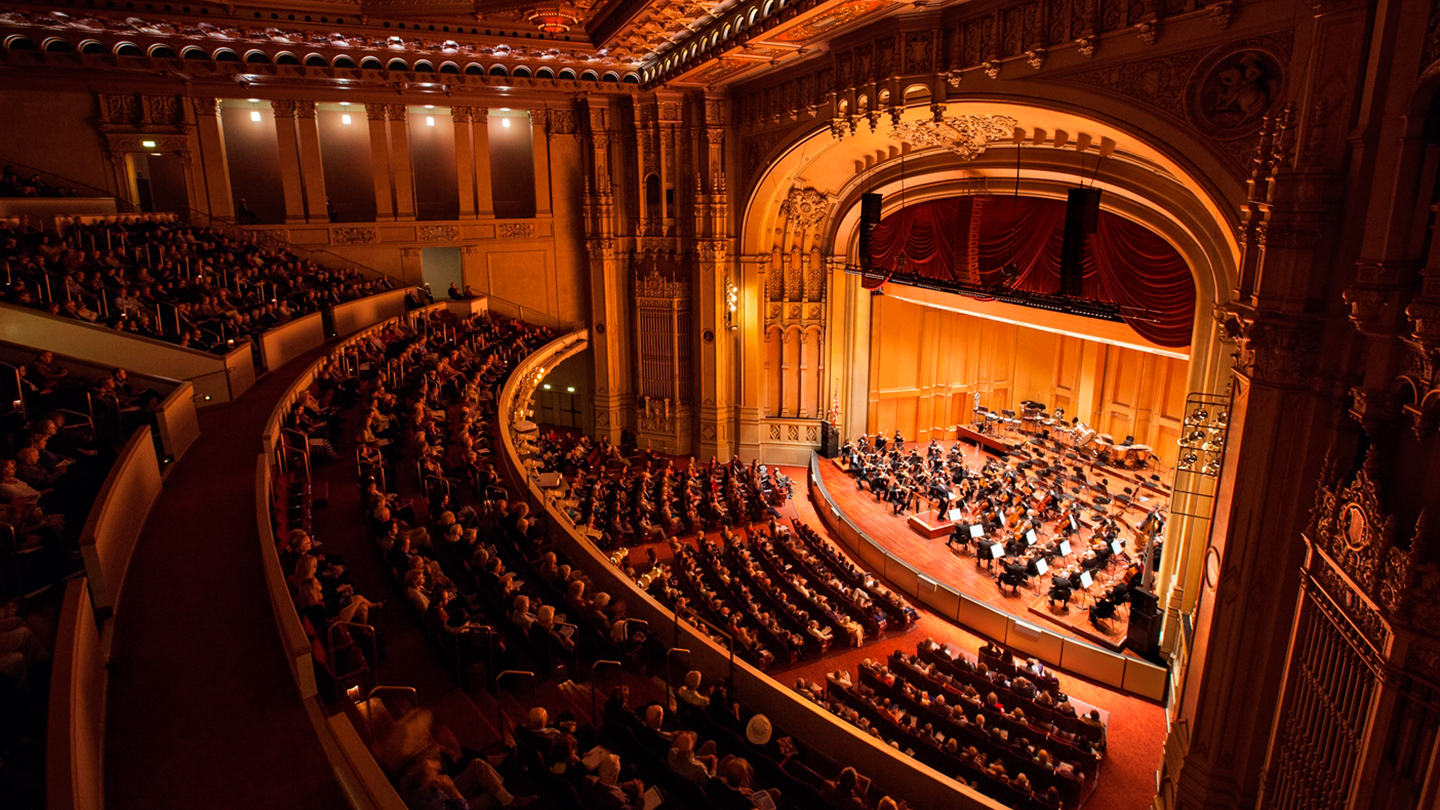 Copley Symphony Hall
750 B Street, San Diego
Originally opened in 1929 as the Fox Theatre, Copley Symphony Hall (inside the Joan and Irwin Jacobs Music Center) was recently refurbished and is equipped with state-of-the-art digital sound and lighting technology as well as a full-sized Robert Morton pneumatic pipe organ, making it the perfect home for the San Diego Symphony. More than 39 front row seats are available, with another 2200 to accommodate classical music audiences of all sizes. It's definitely San Diego's classiest music venue, though its downtown setting means that parking can be quite tricky; especially on the weekends. We recommend taking an Uber, or arriving early and splurging for a paid lot.
Viejas Arena
5500 Canyon Crest Dr., San Diego (SDSU)
Also located on the SDSU campus, the 12,000-seat Viejas Arena (formerly Cox Arena) is home to the SDSU Aztec Basketball team and also hosts some excellent events: recent musical acts of note include The Foo Fighters, Green Day, and Trans-Siberian Orchestra. With the stage usually erected at the rear end of the arena, nearly every seat in the house has a prime view, and the steep seat angles offer good sight lines. Although the facility feels more utilitarian than luxurious (it is a stadium, after all), it's still a fun place for a large group to check out a show on the weekends. Be careful parking anywhere besides the assigned lot — nearby neighborhoods are known for giving out plenty of tickets.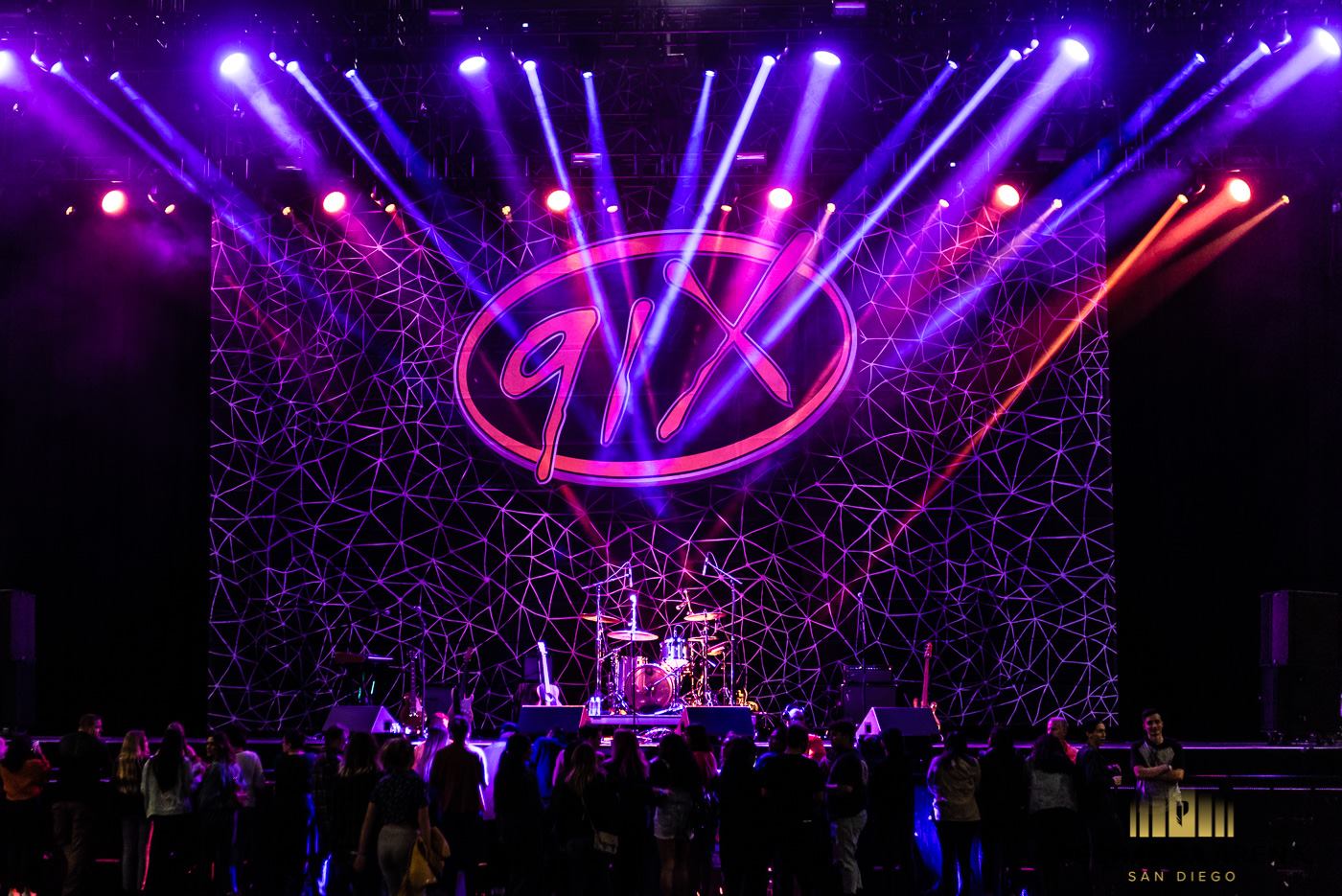 Pechanga Arena
3500 Sports Arena Blvd., San Diego
After more than 8 years as Valley View Casino Center, the venue changed its name to Pechanga Arena in December of 2018 after a partnership deal with Pechanga Casino in Temecula. With several seating areas, including lower level seating, a Players Lounge, and new entrances, this is a massive arena that hosts big musical acts pretty regularly: Miley Cyrus and Taylor Swift have both recently sold out shows.
Music Box
1337 India Street, San Diego
The building once occupied by Anthology has finally been revived into a three-level, state-of-the-art concert venue. The roomy general admission area holds around 800 (compared to the 300 people they could cram in there way back during the Anthology days), opera booths with bottle service, two outdoor patios, bars on two levels, and a private VIP room overlooking the stage. Rest assured, this is not your typical dark, dingy, sticky-floored music venue! From the second floor mural of iconic musicians' mug shots by a local artist to the massive organ pipes hanging over the downstairs bar, this concert hall is designed to look as good as it sounds.