The Country's First Cat Lounge with a Full Cocktail & Bar Bites Menu Lands in San Diego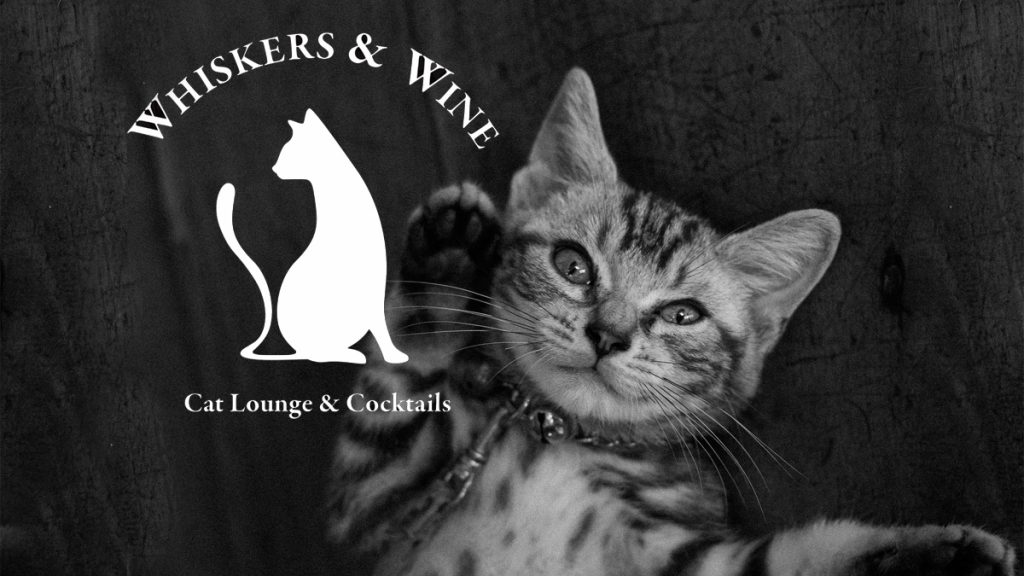 If you've ever wanted to sip on a glass of wine or craft cocktail while playing with a bevy of furry felines, a new bar and cat lounge in San Diego has you covered.
The appropriately named Whiskers & Wine, which recently landed on Adams Avenue, features just that mix. Guests can sample wine, local craft beer, and cocktails while playing with adoptable kittens and cats in a cage-free environment, according to Eater.
Guests will be able to interact with furry friends from San Diego-based Saving One Life, a cat adoption and rescue sanctuary, during 75-minute cat therapy sessions that cost $30. During the sessions, customers can play with the cats with teasers and wands or simply watch them frolic and explore the interior.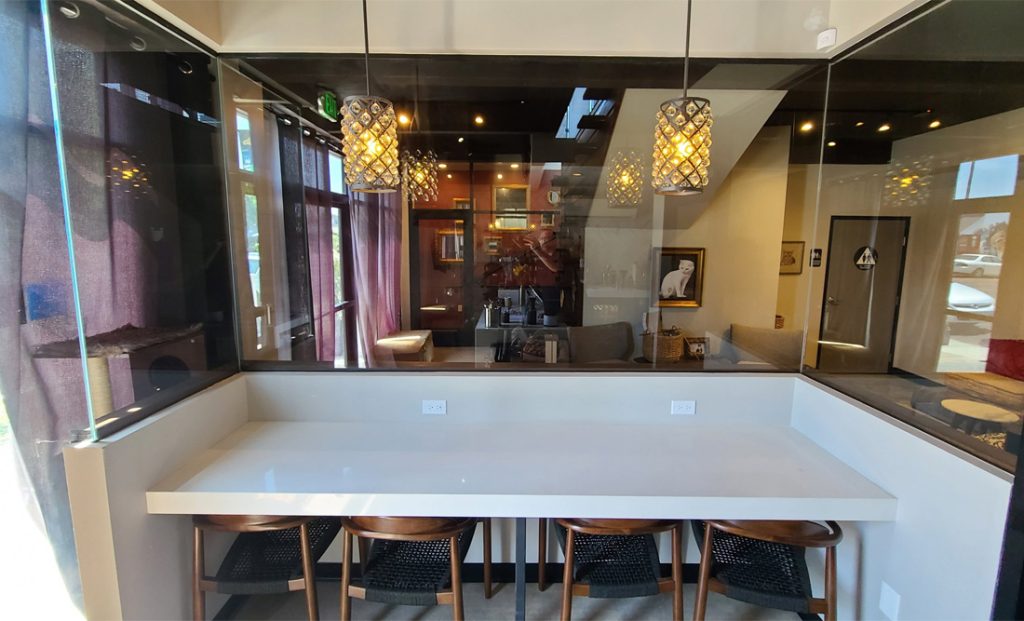 In the two-story bar and cat lounge, there are a variety of shelves, staircases, and secret caves for the cats to explore. You can forego paying the entry fee by dining and sipping in a small dining area separated from the cats by a glass window if you're looking for something to do in San Diego.
Along with a cocktail, wine, and beer menu, Whiskers & Wine also features a food menu with small bar bites such as salami and olive-topped Purrscuito flatbread or various Italian, club, and meatball sandwiches. Other cat-themed items include Meow Mix for humans and a CharCATerie board with cheeses, meats, and chocolate.
On the cocktail list, expect more cat puns. There's a Jaz's Pearfect Meowtini with gin, elderflower liqueur, pear juice, and mint, as well as Nick's Whiskey Meower, which is a house spin on the whiskey sour with a red wine float.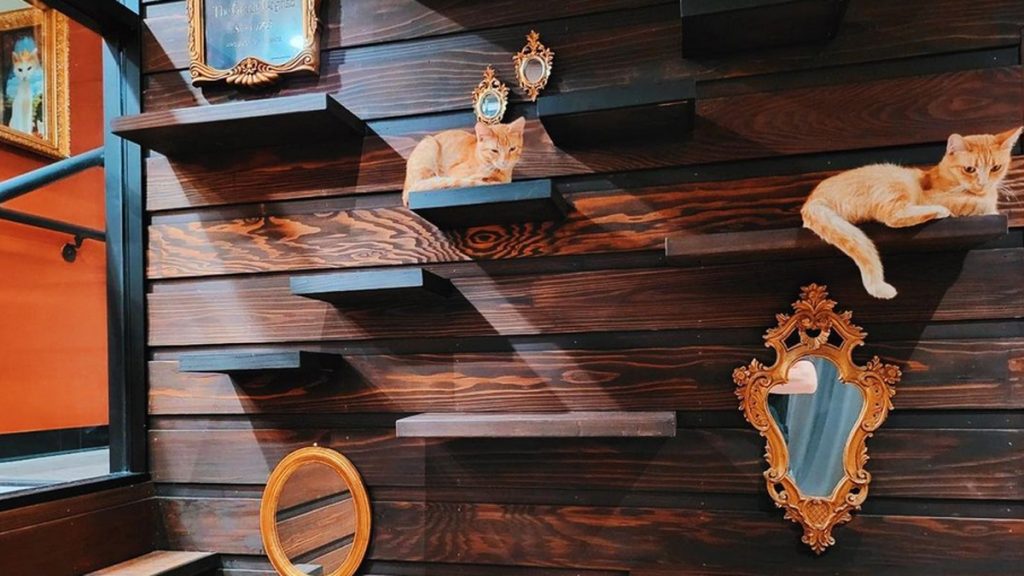 Whiskers & Wine is the brainchild of co-owners Nicole and Chris Smith, who say that they would like to expand the concept to other locations in San Diego — and beyond.
The cocktail and cat lounge is located at 2856 Adams Ave in San Diego. It's generally open from 4 p.m. to 8:30 p.m. Tuesday through Friday, from 10 a.m. to 8:30 p.m. Saturday, and 10 a.m. to 7 p.m. Sunday.
About the author: Mike Peterson is a freelance journalist and writer based in North San Diego County. He's written and worked for a number of local media outlets, including the San Diego Union-Tribune, the North Coast Current, the Oceanside Blade, and the Escondido Times-Advocate.
The banner image at the top of this article is courtesy of WhiskersandWineBar.com