Italian Restaurants in La Jolla in October 2023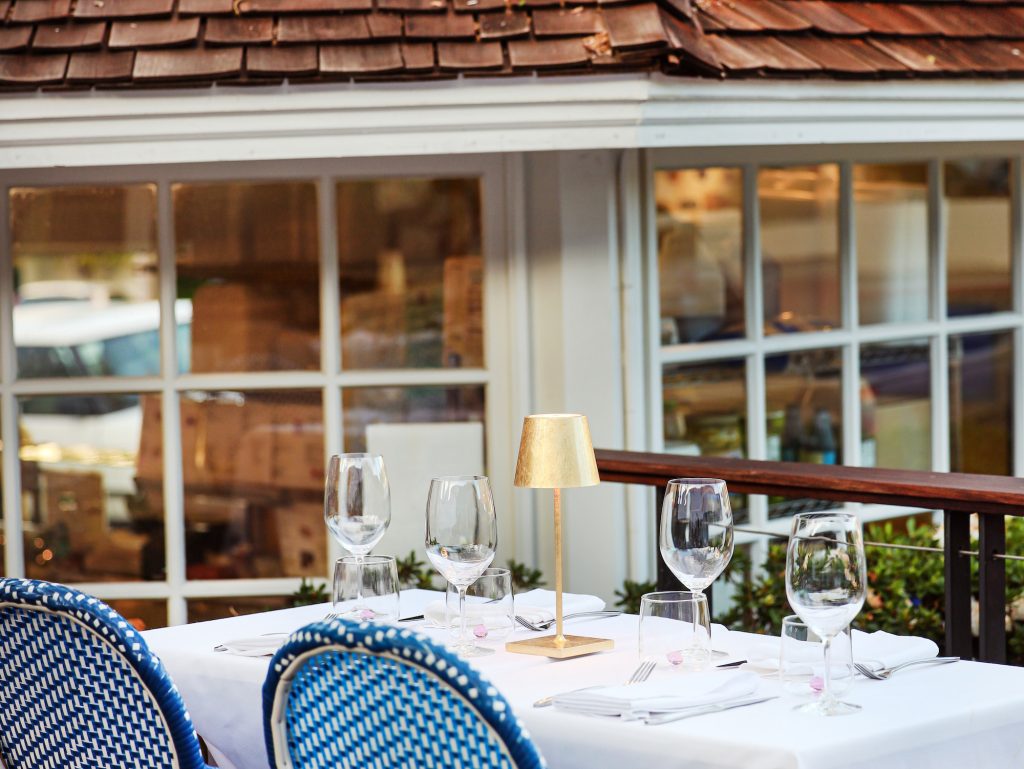 San Diego is known for a lot of things, but our Italian food scene may be one the best-kept secrets around. And when most people do think of Italian food in San Diego, they're thinking of Little Italy. Yet there are many restaurants in other neighborhoods for great pasta, seafood, pizza, and wine. You might be surprised to find that we have so many Italian options to choose from right here in La Jolla. Whether you're looking for high-end or deliciously low-rent pizza spots, we have it all. Here is our list of the best Italian restaurants in La Jolla.
The Best Italian Restaurants in La Jolla
You won't have to go far to find great Italian food in La Jolla, but with so many options you should look for the establishment that best suits your tastes and manages guest expectations. While the best Italian restaurants in La Jolla, California vary, you shouldn't settle for anything less than great. Read about some of your options below where you can find exactly what you're looking for.
Ambrogio by Acquerello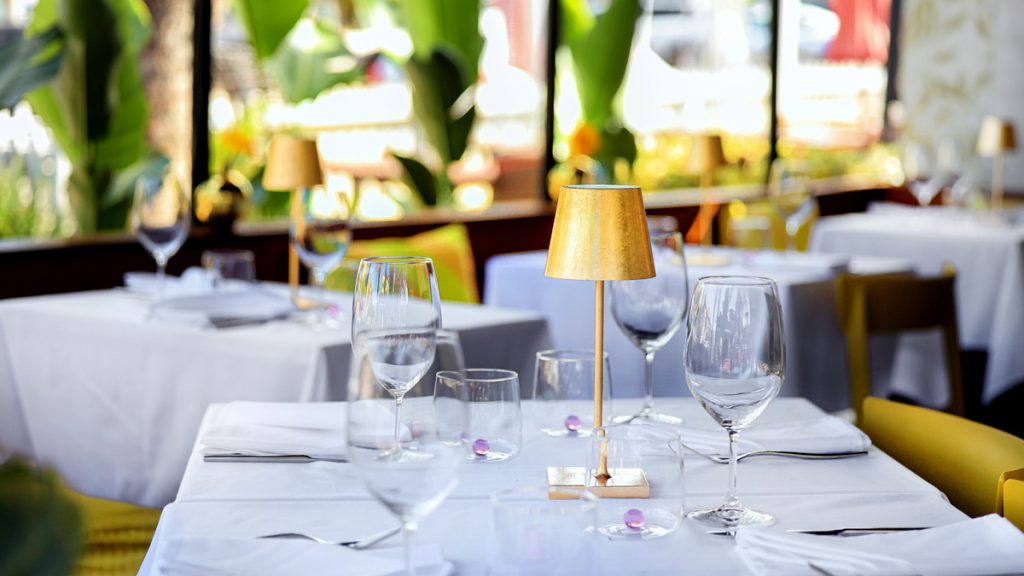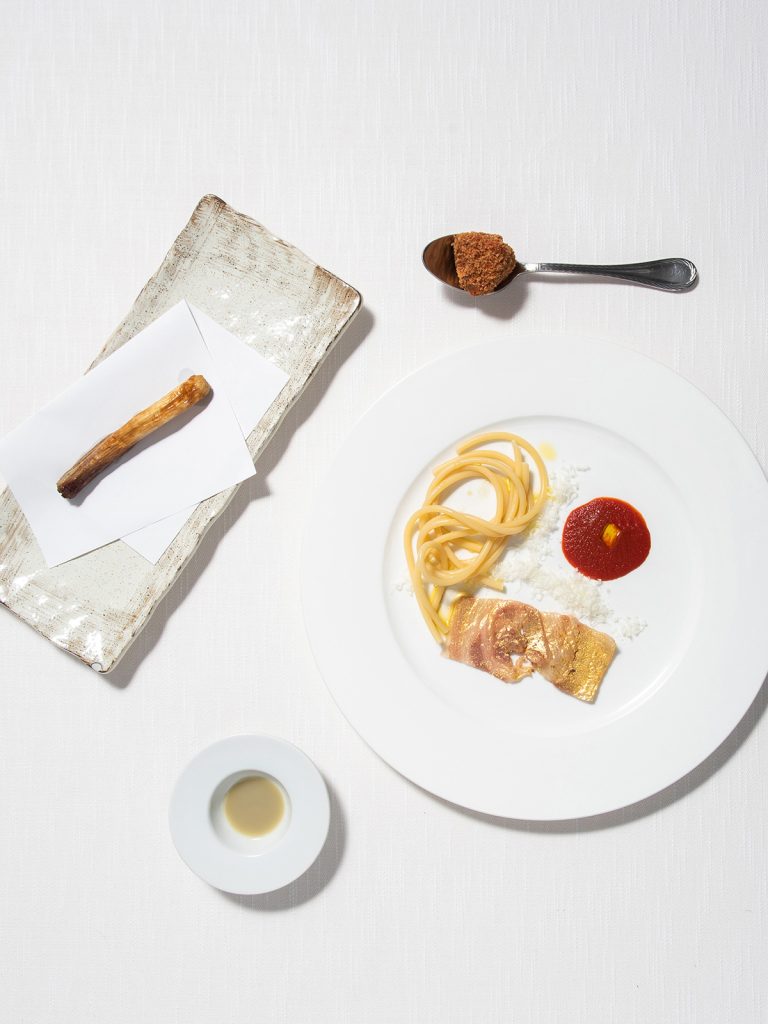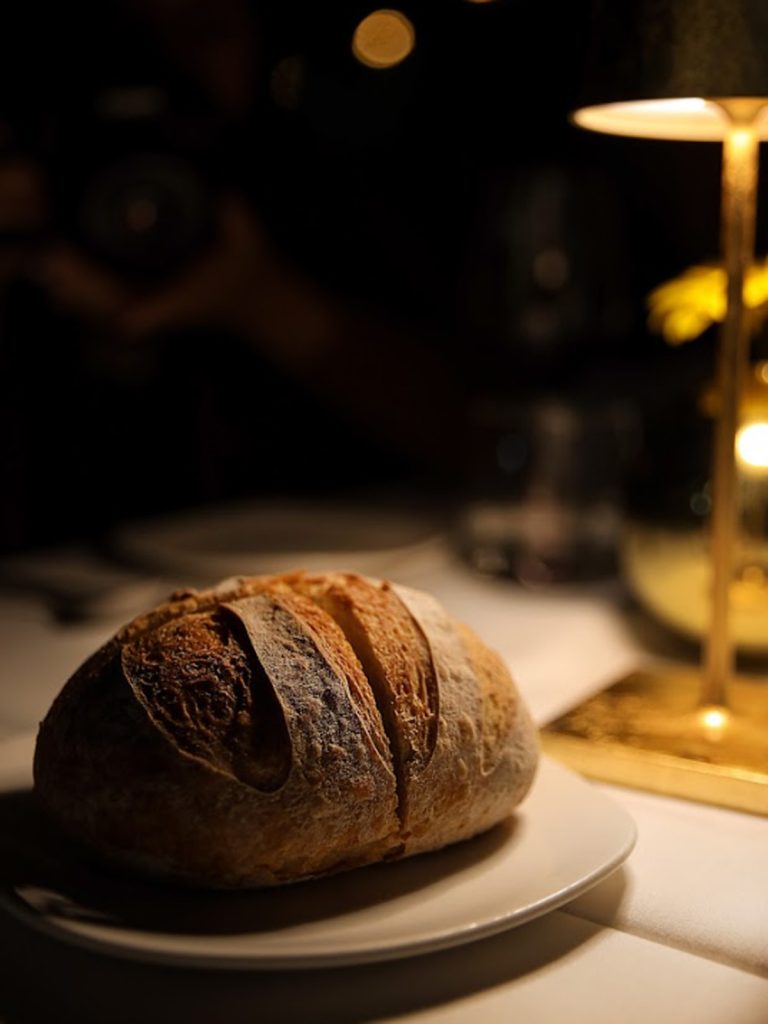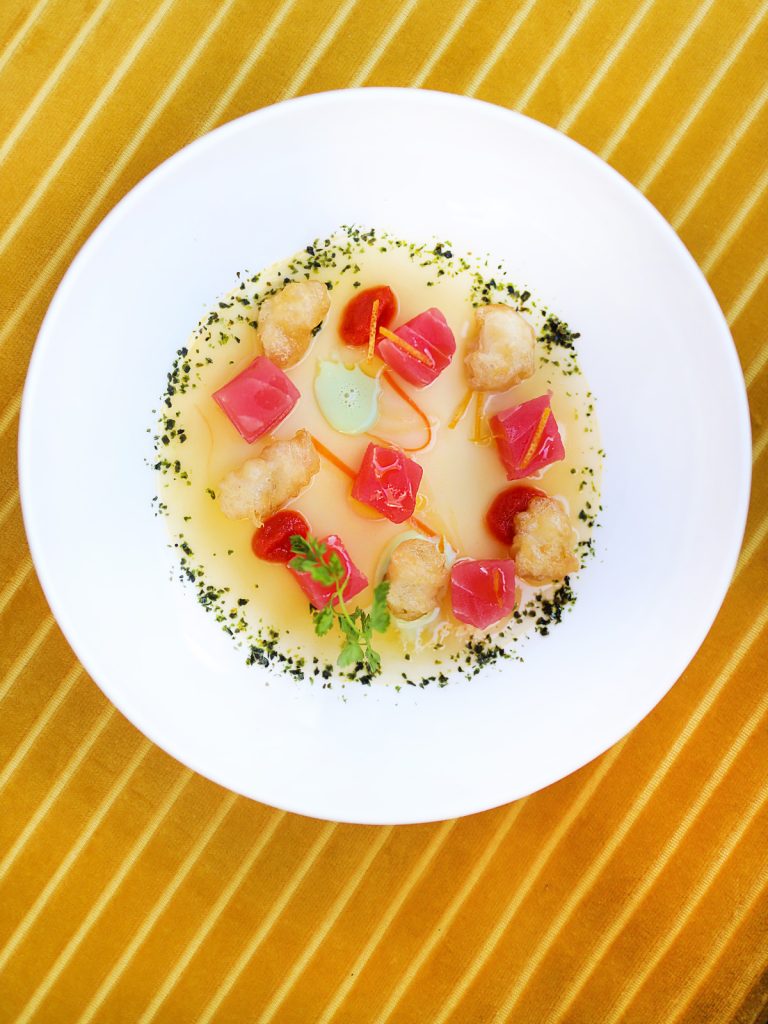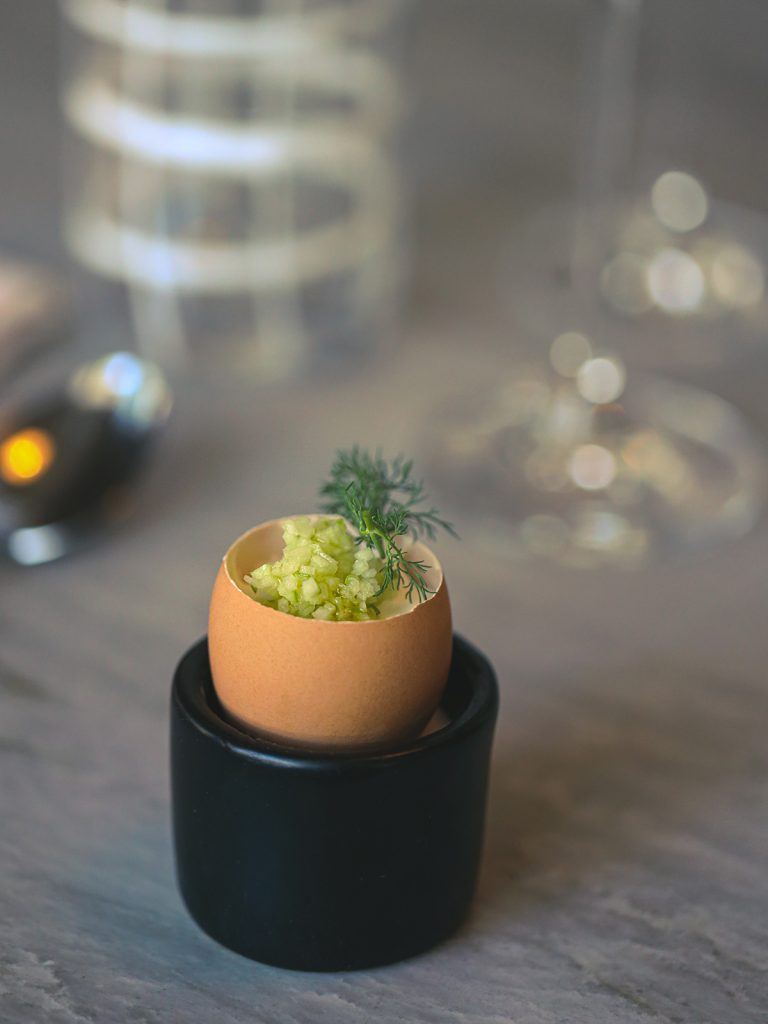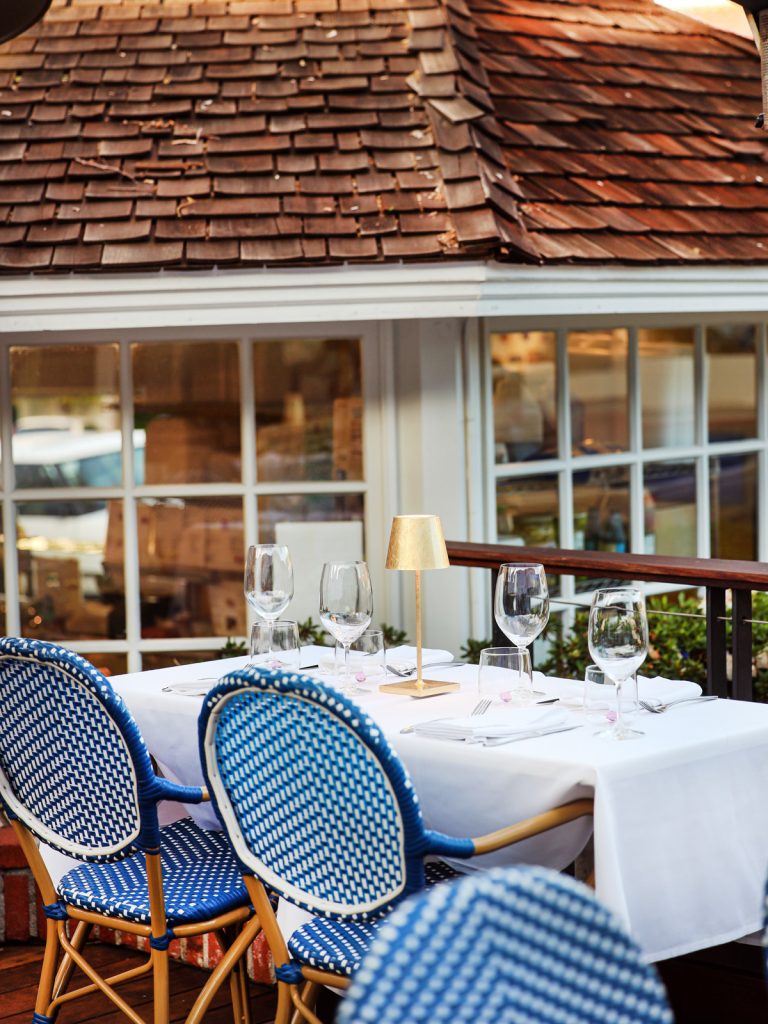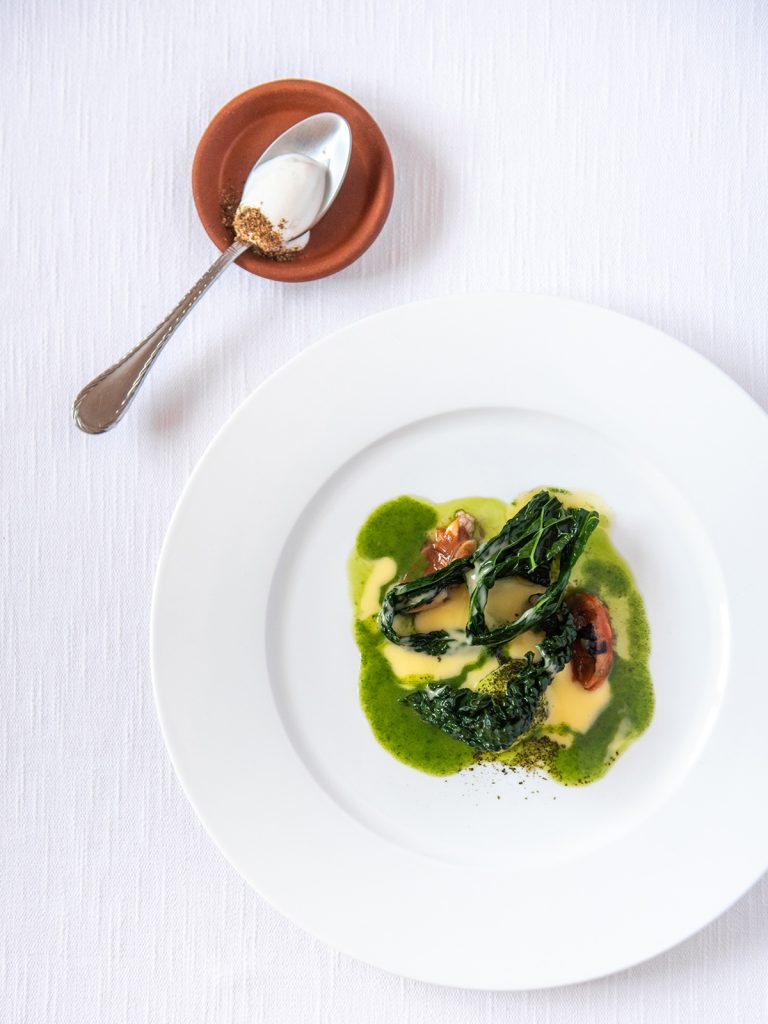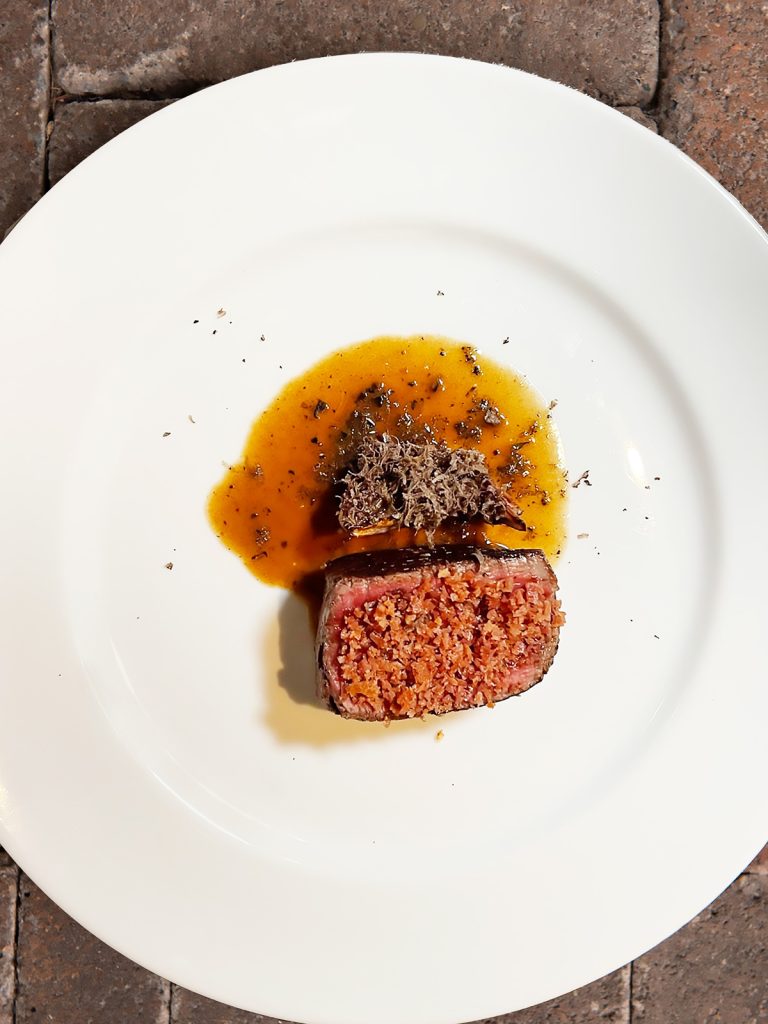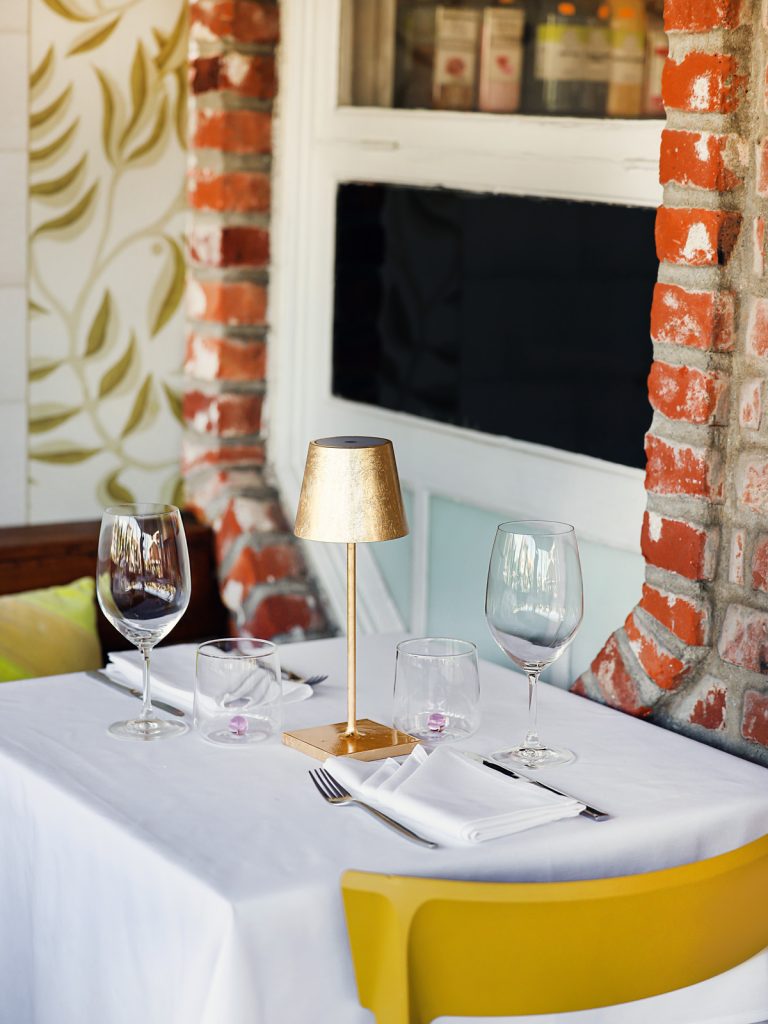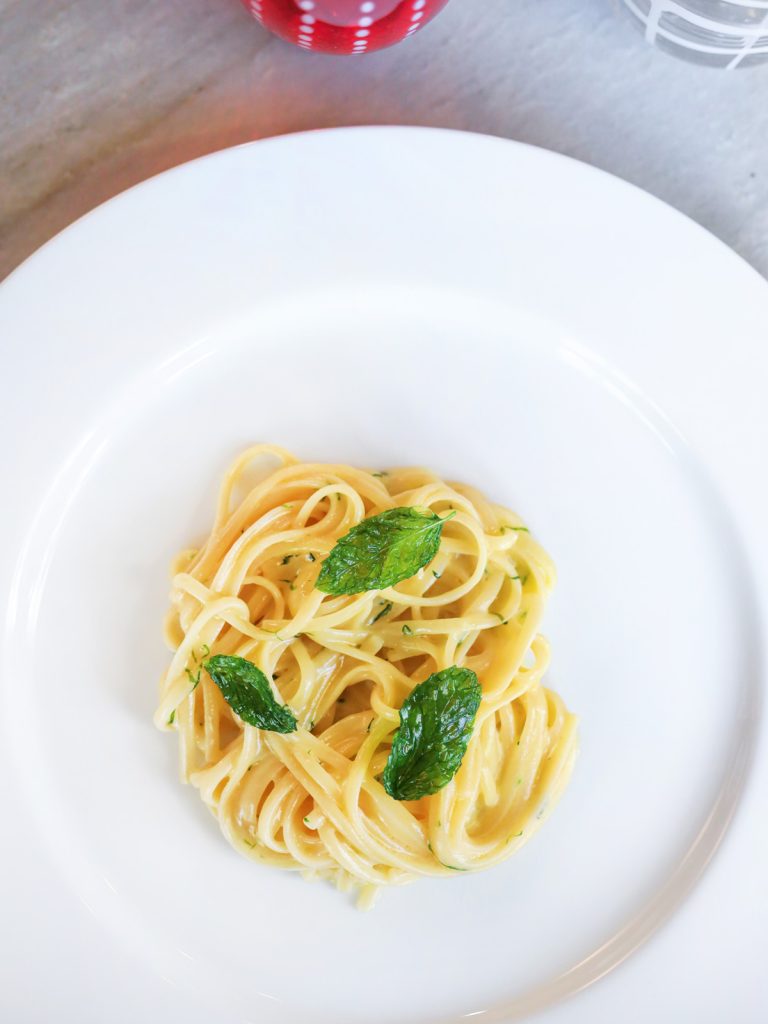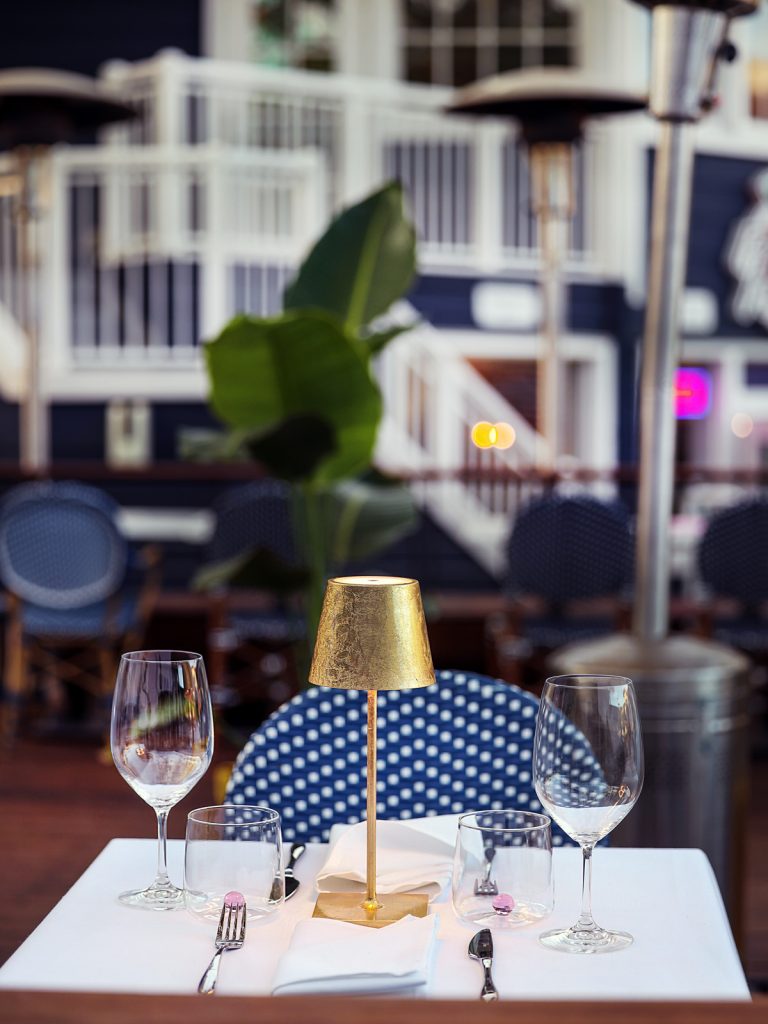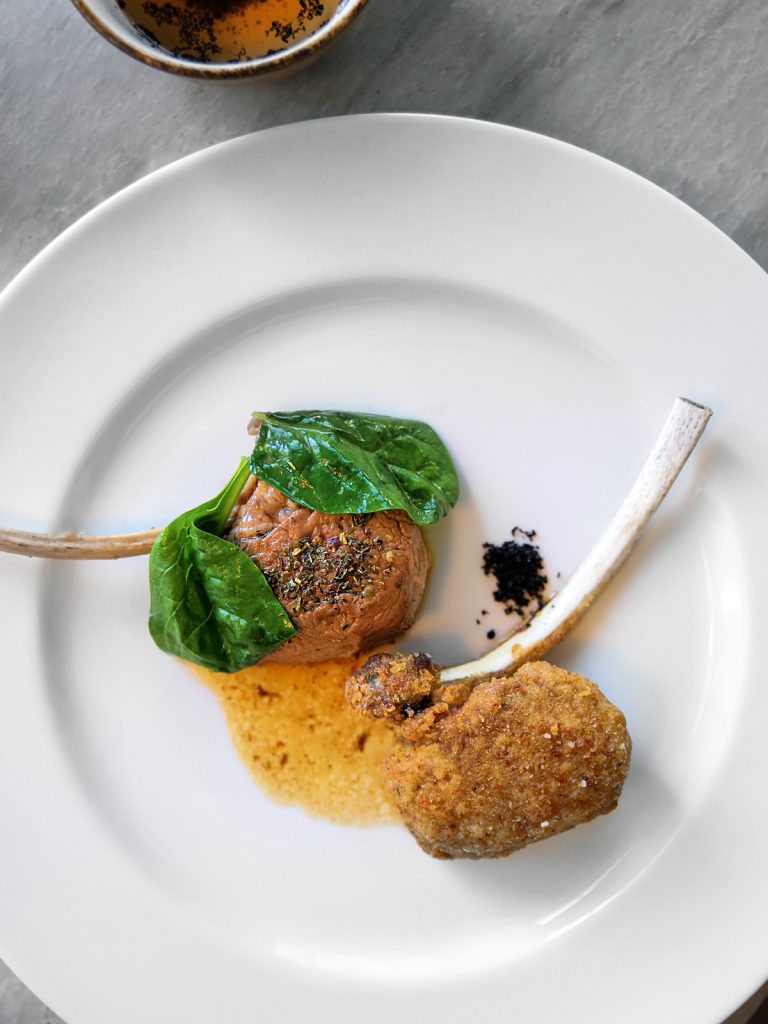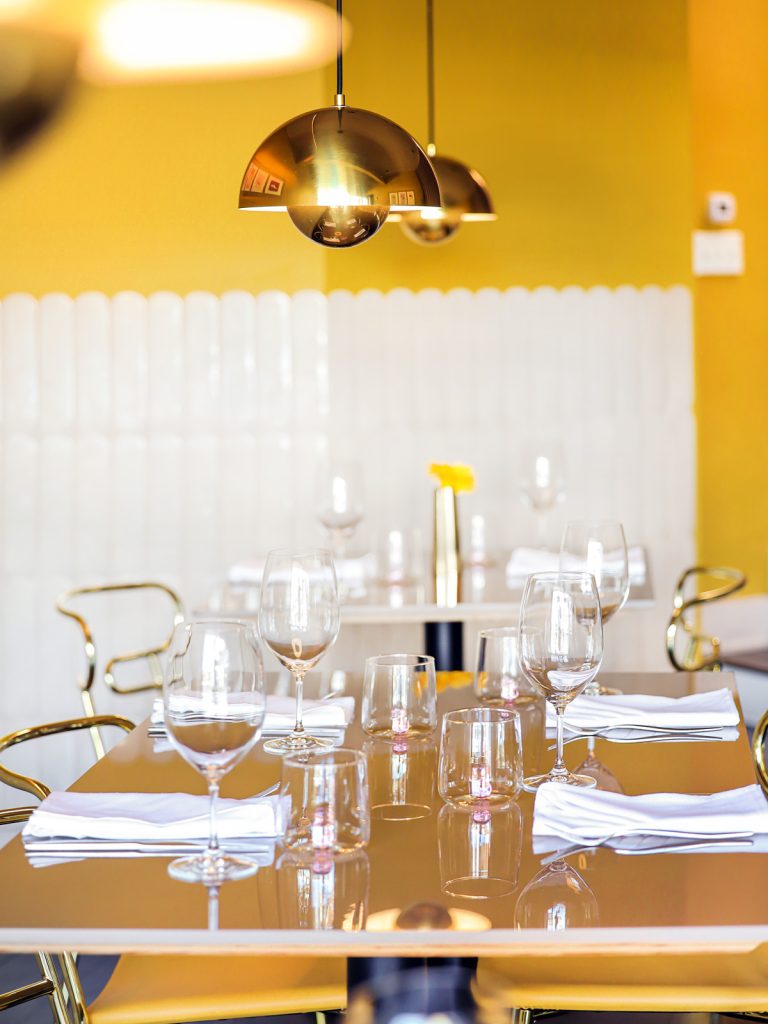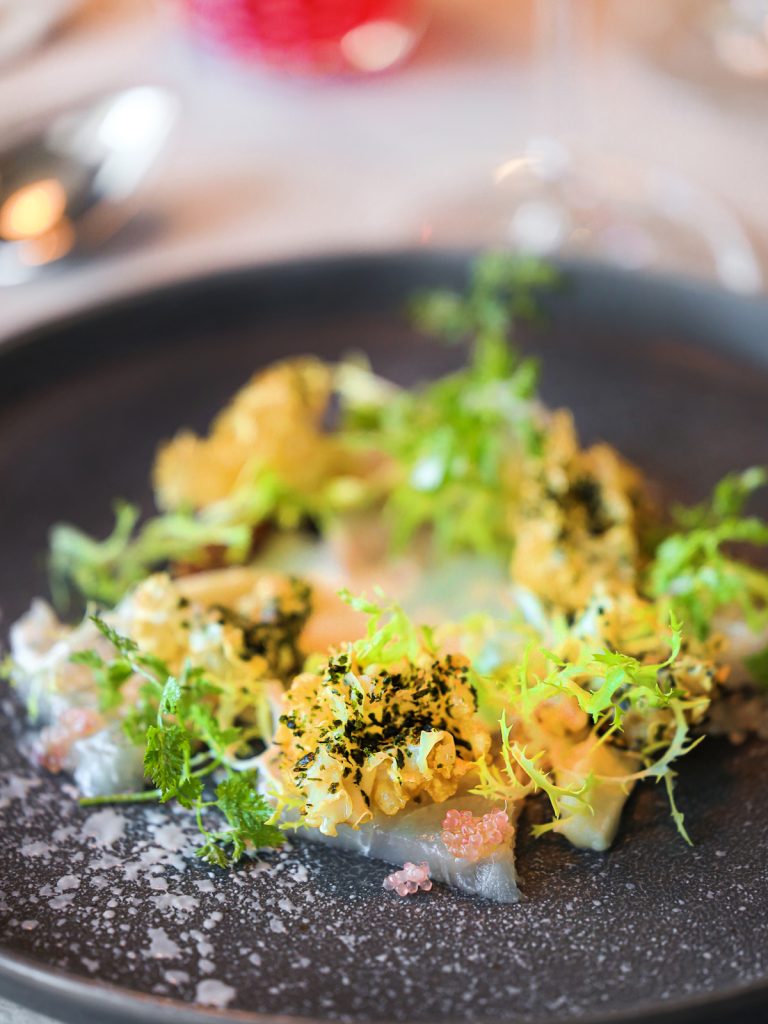 Ambrogio by Acquerello, our #1 option for fine dining in La Jolla, is led by Michelin-star-winning Chef Silvio Salmoraghi. This restaurant features a highly creative and unique tasting menu (click here to see a sample menu by Ambrogio). Focusing on New Italian cuisine, Ambrogio also borrows culinary influences from France, California, and Asia. The restaurant focuses on skill and knowledge over fancy techniques, producing fine dining classics since landing in the San Diego La Jolla area in 2016. Pro tip: Request wine pairings for an in-depth experience with Italian wine.
More information: Ambrogio by Acquerello website
Address: 7556 Fay Ave, La Jolla, CA 92037
Everyday Hours: Tues – Thurs 5:00 p.m. – 9:00 p.m.
Fri – Sat 5:00 p.m. – 9:30 p.m.
Closed Sundays and Mondays
Lupi Vino Cucina Bar
View this post on Instagram
Equipped with a street-side patio and delicious dishes, Lupi Vino Cucina Bar is an amazing restaurant open for dinner. Lupi Italian restaurant in La Jolla is a step above the average place. It's risky not to be open for lunch, but Lupi is so confident in their menu that they don't need to. The restaurant has cultivated a pleasant atmosphere, created amazing dishes, and thrived while doing it.
Address: 5518 La Jolla Blvd., La Jolla, CA 92037
Everyday Hours: 4-9PM
Piatti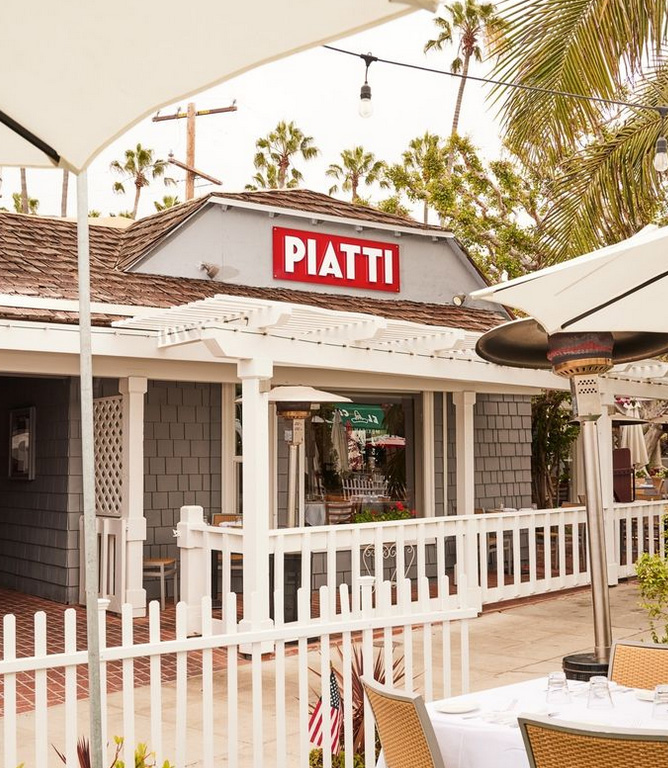 Piatti has nine locations across the country, but their La Jolla restaurant is special. It is set in the body of a large beautiful home, providing both hospitality and elegance to their dining experience. With long hours, eating outside on the patio or in the beautiful dining room, you'll have many opportunities to enjoy their pizzas, salads, pasta, and proteins. There are also great wines and sides to round out the meal. Piatti La Jolla Italian restaurant is the perfect option for anyone looking for the classics in a spectacular atmosphere.
Address: 2182 Avenida De La Playa, La Jolla, CA 92037
Everyday Hours:
Sun – 10AM-9PM
Mon – Thurs – 11AM-9PM
Fri – 11AM-9:30PM
Sat – 10AM-9:30PM
Cafe Milano
View this post on Instagram
Great for lunch, Cafe Milano has a diverse menu with Italian favorites and specialties. It is a family-friendly restaurant with a kid's menu and a vibrant environment. Meet here for a business lunch or bring the whole family on Sunday. Not only will you love the Caprese and seafood, there are also Italian American favorites like fettuccini alfredo, eggplant parmigiana, and spaghetti with meatballs.
Address: 711 Pearl St. #5016, La Jolla, CA 92037
Everyday Hours: Tues-Sun 11:30AM-10PM, Closed Mondays
Osteria Romantica
View this post on Instagram
Osteria Romantica is just that, romantic. It is perfect when you're looking for Italian restaurants by La Jolla Shores. Within just a short walk of the beach, you can get some fantastic antipasti, seafood, main courses, and desserts. The menu is set up just like they do it in Italy. Not only is the food authentic, both of the founders grew up in different regions of the country. This rounds out the menu rounded out with regional and national specialties you'll love. Order some wine, multiple courses, and stumble out towards the beach when you're done.
Address: 2151 Avenida De La Playa, La Jolla, CA 92037
Everyday Hours: Tues-Sun 1-9:30PM, Mon 4:30-9PM
Catania Restaurant
View this post on Instagram
Catania is an elegant and welcoming establishment that offers weekend brunch and a diverse menu of protein entries, wood fire pizzas, and handmade pastas. It's a great option for all kinds of delicious Italian favorites and unique spins on the classics. The food isn't just great, there is an outdoor dining area with an amazing view of palm trees and the sun setting over the Pacific coast. It is also what you want when you're looking for La Jolla Cove Italian restaurants.
Address: 7863 Girard Ave #301 F3, La Jolla, CA 92037
Everyday Hours:
Mon-Thurs 4-8PM
Fri 4-8:30PM
Sat 10:30-8:30PM
Sun 10:30-8PM
Piazza 1909
View this post on Instagram
Piazza 1909 is a restaurant that has tradition in mind. It is in an old beach house. Originally built in 1909 and called The Brodiaea, Piazza is a restaurant dedicated to the quality of their products, hospitality, and traditions of Italian Americans. There is a wide variety of entrees, drinks, appetizers, pizzas, and pastas to choose from. There is even a vegan menu. The executive chef is from Milan and has "transported its energy" to the kitchen of Piazza 1909. Don't miss out on this family and fun oriented restaurant.
Address: 7731 Fay Ave., La Jolla, CA 92037
Everyday Hours:
Tues-Thurs 4:30-9PM
Fri 4:30-9:30PM
Sat 11:30AM-9:30PM
Sun 11:30AM-9PM
Closed Mondays
Ambrogio 15
View this post on Instagram
Ambrogio 15 is a small local chain with locations in the La Jolla/North Pacific Beach area, Little Italy, and Del Mar. There are dishes that include cured meat and other Italian delicacies; you really can't go wrong with this restaurant. It has a fun, hip vibe, and selection of drinks make it a perfect place to get out with friends for some good food, good wine, and good times.
Address: 926 Turquoise St., San Diego, CA 92109
Everyday Hours:
Sun-Thurs 12-9PM
Fri-Sat 12-10PM
Bistro Pazzo
View this post on Instagram
With a home-like, welcoming food and beloved Italian standards, Bistro Pazzo is a great place to sit down and have a meal. It is located in downtown La Jolla, not far from the shopping, financial district, and beaches of the city. Combine eating here with some shopping on Prospect St. and you will have yourself a wonderful night out.
Address: 7930 Ivanhoe Ave., La Jolla, CA 92037
Everyday Hours:
Mon-Thurs 11:30-9PM
Fri 11:30-9PM
Sat-Sun 4-9PM
Isola Pizza Bar
View this post on Instagram
"Isola is Italia," the restaurant claims. This pizza bar serves wood-fired pies inspired by the chef's nonna. With an elegant dining room and hospitality inspired by Italian grandmothers, Isola serves pizza, pasta, salads, and desserts. Order a bottle of wine or some Italian beers and you will be on your way to happiness.
Address: 7734 Girard Ave., La Jolla, CA 92037
Everyday Hours: Wed-Sun 2:30PM-9PM, Closed Mondays and Tuesdays
La Dolce Vita Ristorante
View this post on Instagram
La dolce vita translates to "the sweet life" and at this restaurant that's what they aim to provide. Still, the restaurant offers more than sweets. Delicious meats, cheese, salads, pizzas, pasta, and authentic Italian specialties torrent out of the kitchen. There are many options for food and an extensive wine list, all tucked away in a romantic spot in the heart of La Jolla.
Address: 1237 Prospect St. Suite P, La Jolla, CA 92037
Everyday Hours:
Sun-Thurs 11AM-9PM
Fri-Sat 11AM-10PM
Conclusion
With so many options in La Jolla for Italian food, you might wonder why you'd get anything else. Still keep in mind that La Jolla has so much to offer. Look into Thai food in La Jolla for something totally different after you've had your fill of Italian.
There are also great options for late night food in La Jolla after you've had a couple of drinks. Finally, you can check out the best Mexican food in San Diego, especially if you are visiting San Diego. After you've had a few of these Italian restaurants, take the opportunity to enjoy all the different types of food in the city.
About the author: Ryan Beitler is a writer, journalist, and blogger who has written about food and travel for a variety of publications. Reach him at ryanrbeitler@gmail.com.
The banner image at the top of this article is courtesy of Ambrogio by Acquerello