Emperor Penguin Chick Born at SeaWorld for First Time in More Than a Decade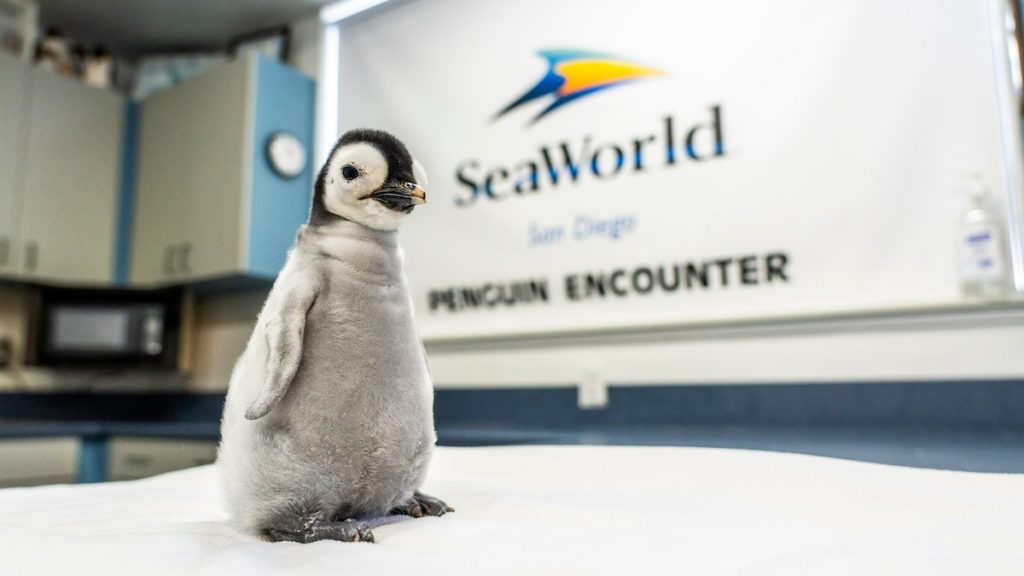 The first Emperor penguin chick was hatched at SeaWorld San Diego — marking the first time a new chick has been born since 2010.
According to a SeaWorld press release, the Emperor penguin chick was born on Sept. 12, 2023. As the first chick born at SeaWorld in 13 years, the aquatic park said that the hatching is a "rare and celebratory event."
"Bringing this chick into the world and ensuring her well-being and survival around the clock has been a very rewarding process for me and the entire SeaWorld Aviculture team," said Justin Brackett, Curator of Birds at SeaWorld San Diego.
The SeaWorld team took great care and consideration to ensure that the chick's well-being was prioritized. The team also said that they're excited to start "learning more about her and watching her unique personality develop as she continues to grow."
In addition, SeaWorld is asking the public's help to name the new Emperor penguin chick. There are three entries in the running — Pandora and Astrid — and those interested in having a hand in naming her can follow this link to cast their vote.
Emperor penguins are listed as a threatened species in the Endangered Species Act listing because of the loss of sea ice and rising sea levels due to climate change. The press release notes that the lack of sea ice has caused four out of five penguin colonies observed by scientists to experience "total breeding failure."
SeaWorld San Diego is also the only place in the Western Hemisphere that Emperor penguins can be found. The park's Penguin Encounter is home to a colony of 17 Emperor penguins alongside 300 other types of penguin.
If you're planning to visit SeaWorld to see the new Emperor penguin chick, check out our guide on the best that SeaWorld San Diego has to offer.
Media credit: Picture of new Emperor penguin chick courtesy of SeaWorld San Diego