If You Have $50,000, You Can Name a Little Blue Penguin at the Birch Aquarium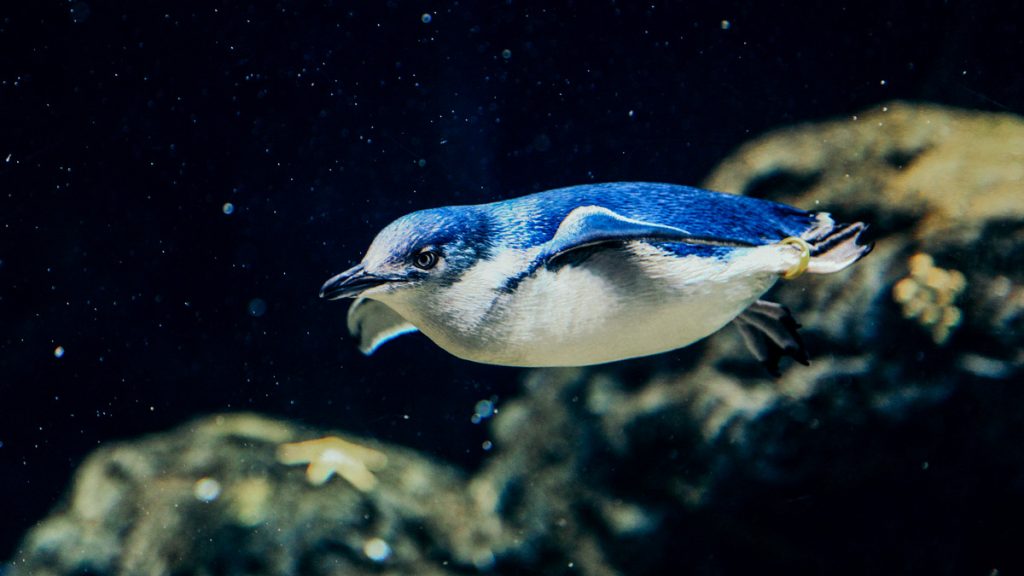 The Birch Aquarium in La Jolla is selling the rights to name its little blue penguins for $50,000 each to help fund a new exhibit highlighting the seabirds.
There are a total of 10 little blue penguins that will be the centerpiece of the largest new exhibit at the UC San Diego Birch Aquarium, the La Jolla Light reported earlier in February. As of Feb. 5, the aquarium has sold rights to name five of the birds.
The Birch Aquarium will reveal the names in April as part of a campaign to promote the new $2.8 million habitat. The habitat will be the only one west of the Rockies to feature little blue penguins and is slated to open on July 1, 2022.
Little blue penguins are the smallest species of penguin. They generally measure less than a foot tall, weigh about three pounds, and can be found on the coastlines of Australia and New Zealand.
"Little blue penguins are charismatic and, by naming them, we hope to allow our guests — and, in fact, our entire community — to connect more deeply and in different ways with the exhibit's content," said Jennifer Moffatt, senior director of animal care, science, and conservation at Birch Aquarium.
This marks the first time that the Birch Aquarium has sold the naming rights to some of its animals. The Birch Aquarium isn't the first zoo or wildlife park to do so, however. The Los Angeles Zoo has sold naming rights to some of its animals, while the San Diego Zoo Wildlife Alliance allows supporters to symbolically "adopt" animals.
Money made from the little blue penguin campaign will pay for animal care, conservation, and science. It will also help underwrite the exhibit, which will feature a large pool with a window where visitors can watch the little blue penguins swimming around.
Attendance at the Birch Aquarium is down significantly. The number of visitors plunged to 110,460 in 2020 and 2021, down from 496,651 just two years earlier.
About the author: Mike Peterson is a freelance journalist and writer based in North San Diego County. He's written and worked for a number of local media outlets, including the San Diego Union-Tribune, the North Coast Current, and the Oceanside Blade.