Here's Why You May Be Seeing More Green Parrots Around La Jolla than Usual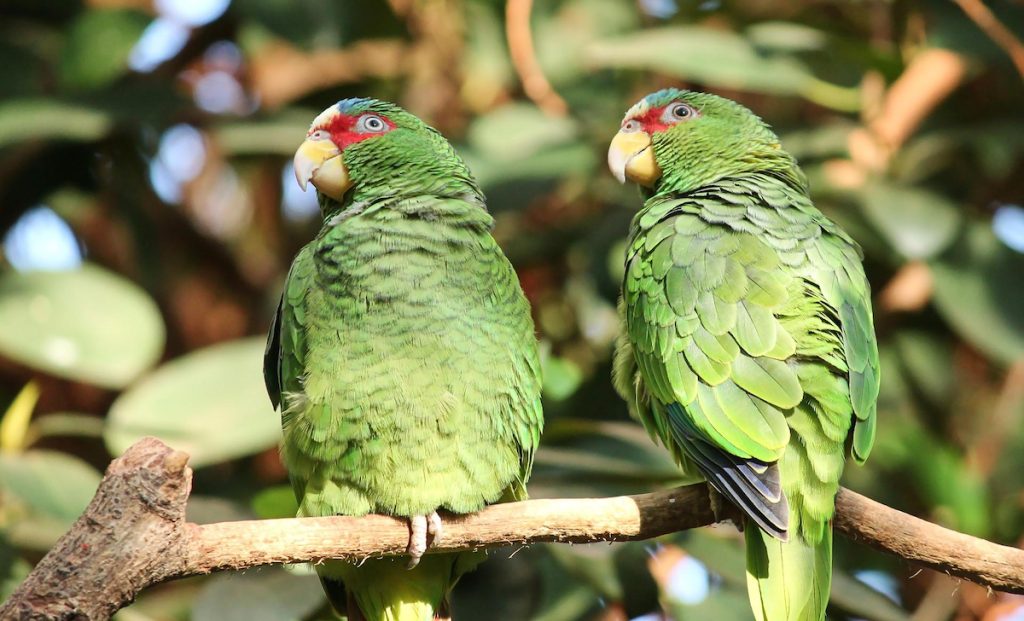 If you've seen more green parrots around La Jolla, you're not alone. There are a couple of reasons why the non-native bird has been more active around the neighborhood.
Green parrots are not native to the San Diego region, but they are annual visitors. Parrots come to the city every year to nest in the date palms around coastal communities like La Jolla and Del Mar.
According to the La Jolla Light, many residents say that the green parrots are unusually active and visible this year.
The publication reached out to an expert, Sarah Mansfield, the operations manager at SoCal Parrot. The organization is a nonprofit that rescues wild parrots and raises awareness about the birds.
Specifically, the most commonly seen parrots in San Diego this year are red-crowned amazons. So many locals have been seeing them around town because it's "baby season," Mansfield said.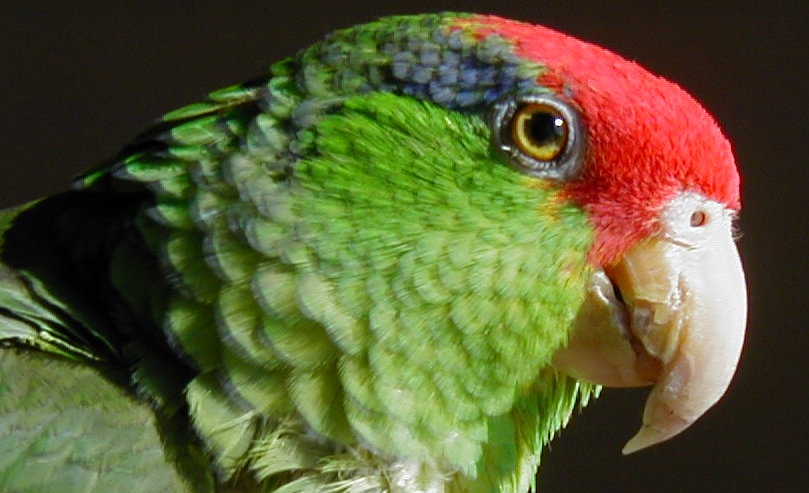 Red-crowned amazons have already laid their eggs for the season, but other green-colored parrot species — such as the masked conure parrots — will be seeking out nesting sites over the next coming month.
Parrots around San Diego will eat non-native fruit and flowering trees. They frequently choose to nest in the lush tops of Canary Island date palms. Instead of building their nests, parrots will seek out holes made in trees by other animals. That behavior is known as "cavity nesting."
While it's nesting season for the parrots, Mansfield said another reason why residents are seeing more of the birds around is that several palm trees were recently removed in the Point Loma and Ocean Beach area. That may have caused parrots there to look for nests elsewhere, such as in La Jolla.
Although the green parrots are not native to the area, they are naturalized, meaning they've had breeding groups in the region for a while.
And just because they're non-native doesn't mean they're invasive. Mansfield says the birds don't compete with native species for food and resources since they eat and live on non-native plants.
If you spot a parrot that seems confused or hurt, you can contact SoCal Parrot directly.
About the author: Mike Peterson is a freelance journalist and writer based in North San Diego County. He's written and worked for a number of local media outlets, including the San Diego Union-Tribune, the North Coast Current, and the Oceanside Blade.
The photo of the red-crowned Amazon parrot can be found on Wikipedia here.