Legendary Hot Pot Chain Haidilao Lands in San Diego With New Westfield UTC Location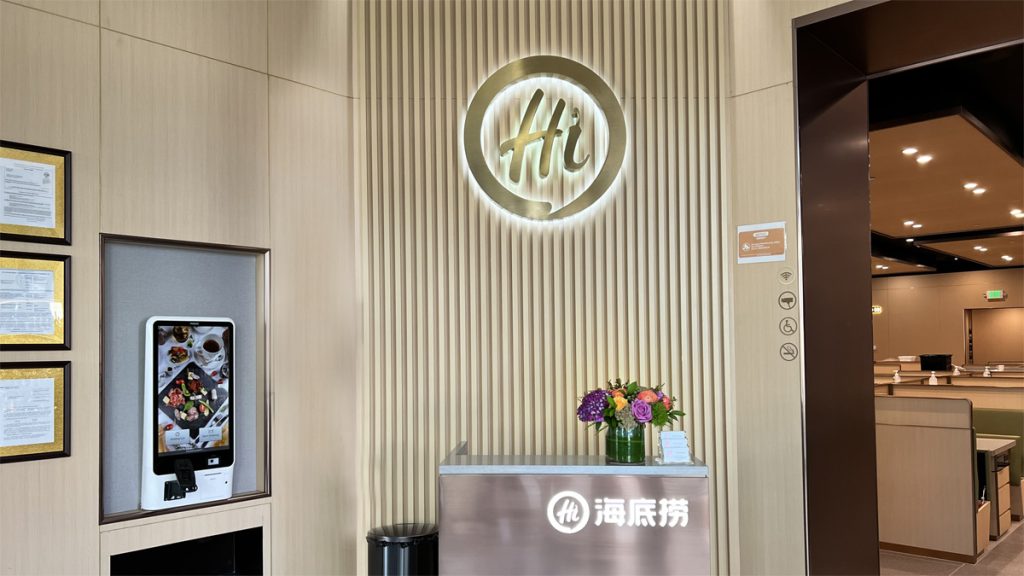 Haidilao, the largest hot pot chain in China, has finally opened the doors to its new restaurant location at Westfield UTC near La Jolla.
The chain, which originated in China's Sichuan province, maintains more than 1,500 locations worldwide. However, the Westfield UTC restaurant is the company's first in San Diego, according to Eater San Diego.
Haidilao at Westfield UTC features a lobby area with a full cocktail bar, and the chain is known to offer snacks to guests as they wait for a table. Given its recent opening, customers should prepare themselves for a long line.
Other amenities include plastic bags to store personal belongings such as masks or smartphones. If you're dining alone, Haidilao also offers a plush toy as a companion.
The dining room is stacked with tables that sport four-section hot pots — where the magic happens. You can fill those pots with various soup base flavors, including Sichuan-style spicy and mushroom broth.
Using a tablet, customers can order from the restaurant's selections of meats, vegetables, seafood, and other ingredients to cook in the boiling hot pots. The number of options is vast — from vegetables like bamboo shoots and lotus roots to crab and frozen scallops.
Along with the hot pot ingredients, Haidilao also has a full menu of snacks and other dishes. Those options include pumpkin pancakes, deep-fried pork crisps, hot and sour rice noodle soup, tempura, and deep-fried mini buns. There's also a self-serve condiment table.
For frequent visitors, the Haidilao restaurant also offers a membership program that allows customers to earn points that can be used toward prizes or other perks.
The restaurant is open from 3 p.m. to 9 p.m. daily until May 13. After that, the hours will also extend to include lunch service.
About the author: Mike Peterson is a freelance journalist and writer based in North San Diego County. He's written and worked for a number of local media outlets, including the San Diego Union-Tribune, the North Coast Current, and the Oceanside Blade.
The banner photo for this article is courtesy of San Diego Eater