8 Things You (Probably) Didn't Know Existed At Westfield UTC Mall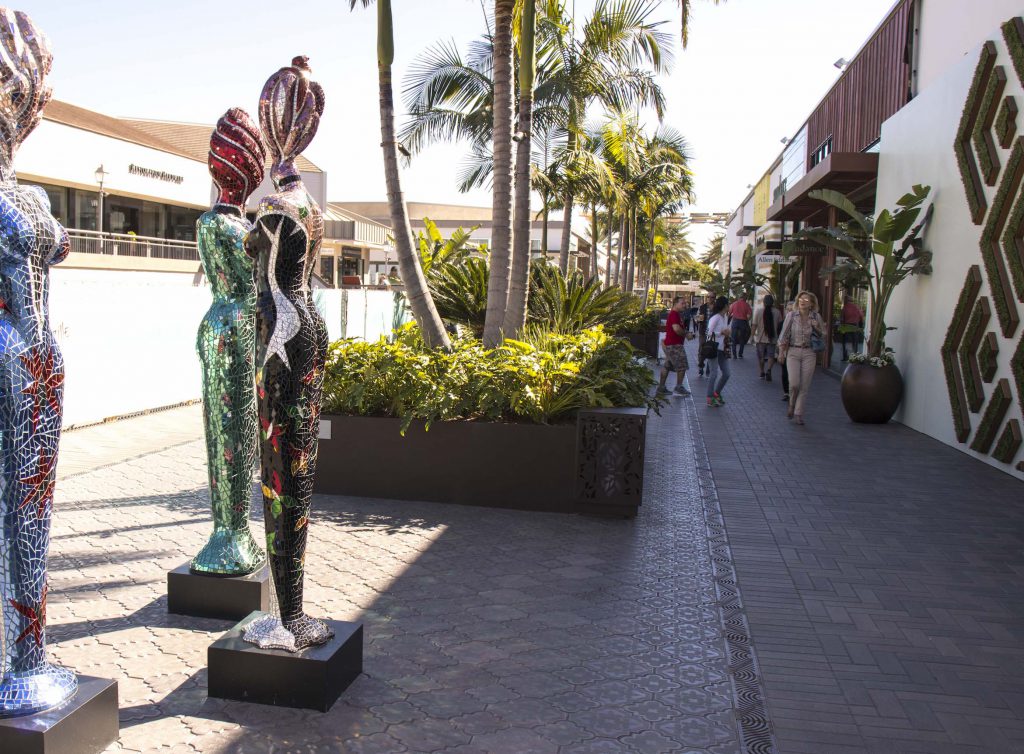 Built in 1977, Westfield UTC Mall in La Jolla has been going through some major changes for the past six years. With all of the excitement, like over 90 new shops and restaurants, you might have missed out on some of the lesser-known but nonetheless awesome newer features–from outdoor showers to a giant steel jellyfish. So whether you're suit shopping for a new job, just out strolling about or on the hunt for the hottest new fragrance like Sauvage Cologne by Christian Dior – here are a few things you should know about Westfield UTC Mall.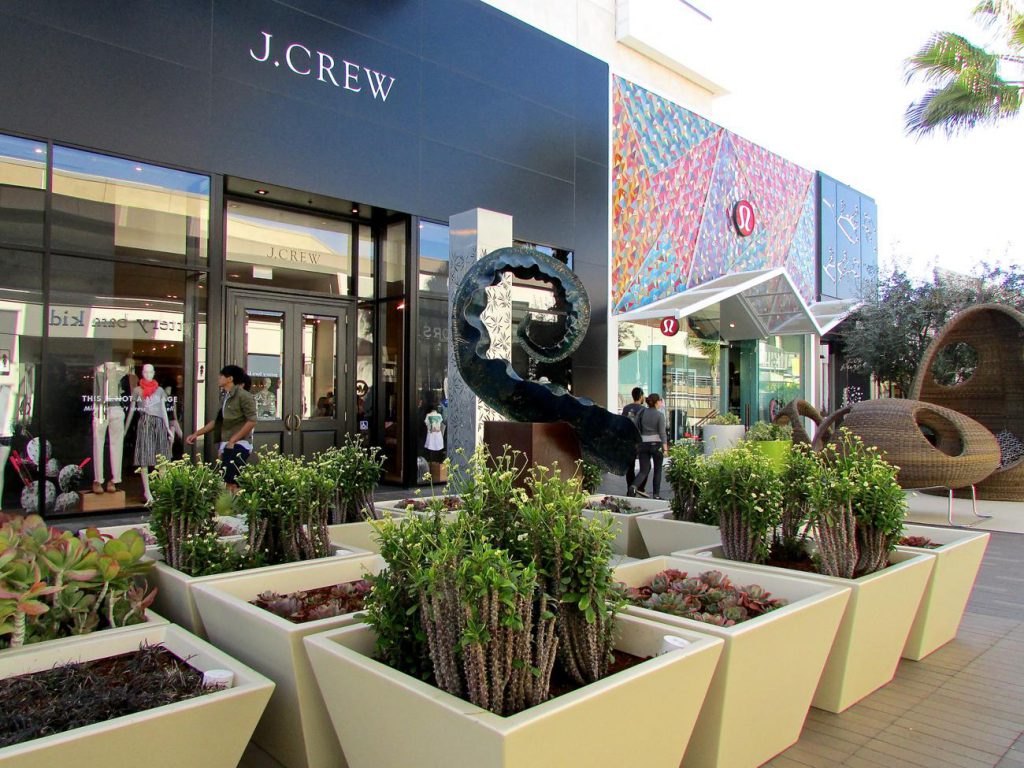 1. Free Concierge Service
The many high-end shops and restaurants already make UTC Mall luxurious, but the concierge makes this feel like a true resort experience. Found at the grand valet entrance off of La Jolla Village Drive, the staff at Westfield UTC Guest Services are there to help you with anything you need (seriously). Here are a couple of its coolest features:
Answer on the Spot: Need to double check where to find your favorite store? Answer on the Spot is the mall's best way to get answers immediately. Text your question to (858) 914-2752 and expect a personalized response within a couple of minutes from an informed member of the concierge staff. They can even tell you the price of an item you're looking for in a certain shop!
Package Check: This one is a life-saver for those who go all-out with their trips to the mall. The bags can really add up if you're hitting multiple stores, and hauling a ton of weight is going to get really tedious after a while. With the package check, you can safely store your goods while you grab something to eat or just head out for another round of shopping.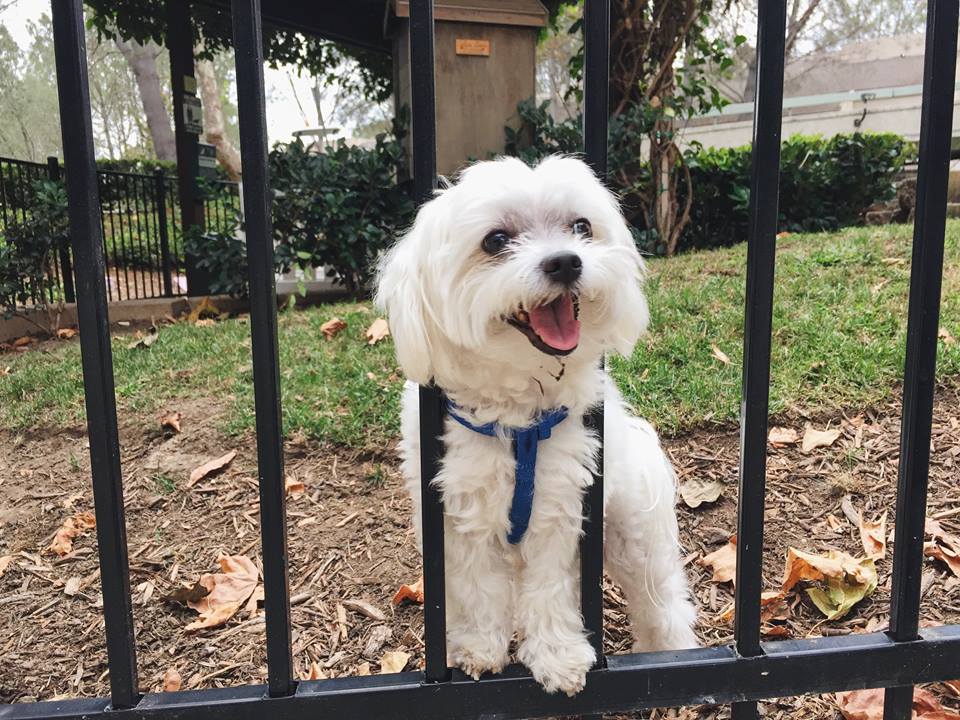 2. A Mini Dog Park
Located on the path next to the old food court, this dog park, named Westfield Bark Park, is for anyone bringing along a four-legged friend or two. With free toys to play with while you're there, a large grass lawn, and a Little Free Library to read from while Fido takes a few laps, it's just another part of the mall that makes it so pet-friendly. Afterward, you can stroll through the shops together (and stop by Sloan's Ice Cream shop for a decadent doggie treat).
3. Free mobile charging stations
We all know that sinking feeling that comes from realizing your phone is suddenly at 10%, and you're nowhere near an outlet (or worse yet, you don't even have a charger). Luckily, ChargeItSpot located at the Dining Terrace offers free charging stations so that you can shop without worrying about your phone's battery meeting an untimely death.
4. Outdoor Showers
You might have noticed something that seems a little out of place right next to Macy's: shower heads! Just built recently, they were added for kids to clean up after spending time on the playground. However, if you're coming straight from one of the beautiful beaches in La Jolla, it's also a good way to rinse off any remnants of your sandy adventure.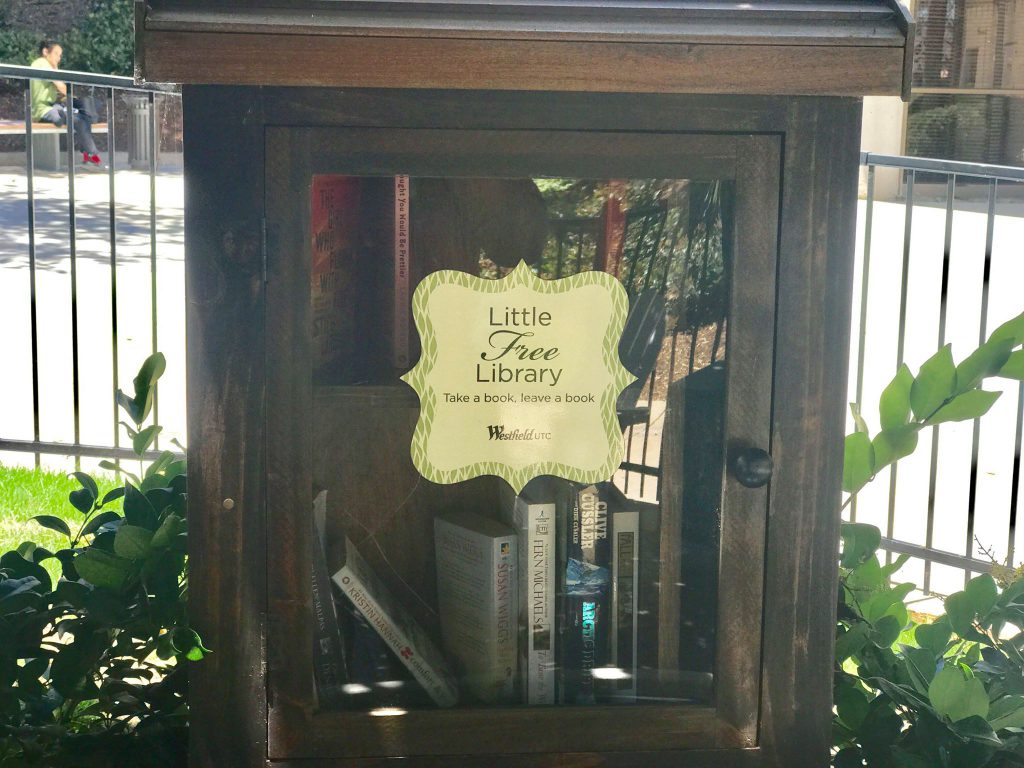 5. Little Free Library
Relax with a good book from one of the Little Free Libraries, located next to Godiva or in the Bark Park. One of the unique perks of UTC Mall is the huge sections of inviting outdoor lounging space—perfect for enjoying a read in the sunshine.
6. Family Friendly Amenities
While there are lots of options for adult crowds, this Westfield is known for its family-friendly vibes and accommodations.
Westfield PlaySpace and Mini Train: The revamped children's PlaySpace, outside of Macy's, is a great stop for kids who need to get a little energy out. Small children will love the miniature train next to Pottery Barn, and you'll love the insanely cute pictures that come out of it.
Westfield Family Lounge: If you and your crew are dragging a little bit, take a quick break to unwind and regroup at the Family Lounge found right outside of Macy's. There's a large restroom (perfect for when you have one or more little companions with you), changing and nursing area, and a play area with entertainment for the kids.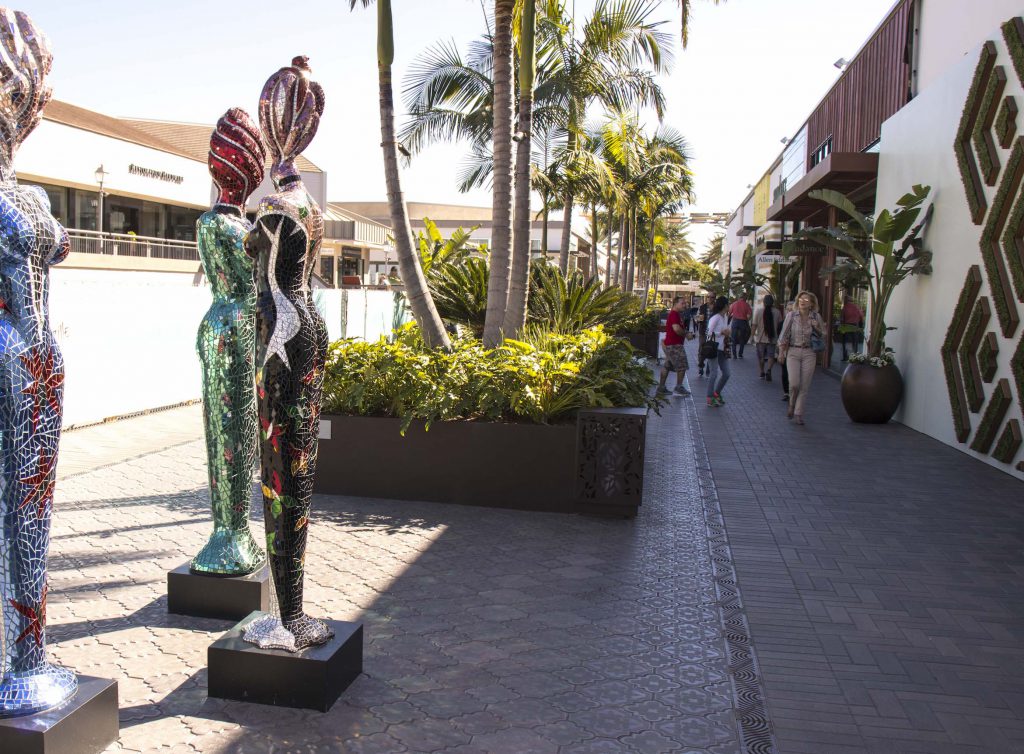 7. New Art Installations
You've probably noticed the funky new artwork that's been popping up in different locations all throughout the mall.
Partnering with the Museum of Contemporary Art San Diego, the Westfield UTC Mall has incorporated a total of 70 original pieces from solely San Diego artists. Some of the eye-catching pieces include:
"School of Happiness" (Laddie John Dill): a shimmering wall of translucent material meant to simulate the movement of a school of fish.
"Octo" (Anthony Howe): a hypnotic stainless steel sculpture that mimics the undulation of a jellyfish.
"Surf Wall" (Craig Hollingsworth): a beautiful collection of handmade surfboards, both vintage and modern, suspended in air by cables. Each board is meant to represent a different era of the sport.
8. Transportation / Parking
Since its popularity has exploded in the past few years, the goal of renovating the parking at UTC mall is to make it more accessible, even with large crowds. Depending on how you're planning to get there, here a few things to keep in mind:
Parking: With a significantly larger parking capacity and Park Assist technology (which shows you where to find open parking spots similar to Fashion Valley Mall), parking is becoming easier than ever before at UTC.
If you've visited the mall lately you might have seen that posted at every entrance are signs of upcoming changes to UTC mall parking. Starting in the spring, the shopping center will be employing a pay-to-park system with hourly fees for those who will be visiting for more than two hours.
Designated Uber Pick-Up: We all know the stress of ordering an Uber and then discovering it showed up a mile from where you were expecting. Luckily, all rides can be found at the designated pick-up spots in front of Red Robin and PIRCH—so you don't have to run around frantically looking for your driver.
Valet: Save time and hand off the stress of parking over to the valet services, found on the south side of La Jolla Village Drive entrance to UTC mall. The service is $8, and you get to take advantage of the valet customer lounge.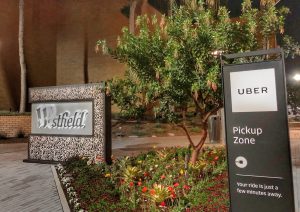 If you spot any of these cool things next time you visit UTC Mall be sure to share it with us on Instagram by tagging us @lajollacom. University Town Center is located at 4545 La Jolla Village Drive E-25, San Diego, CA 92122.
[Dog park image courtesy of Westfield UTC]